Welcome,
friends
, to my monthly newsletter! My hope is that this helps keep you apprised of upcoming events and new things on our website. Let me know what you think!
consulting@carolejoyseid.com
---
"Come unto me all ye that labor and are heavy laden and I will give you rest. Take my yoke upon you and learn of me for I am meek and lowly and you shall find rest unto your souls." Matthew 11:28

This is my life verse. I continually come back to it because it is not something that I embrace naturally. The concept of entering into God's rest is something for which I long, yet struggle to do. I know that it is ironic to say I struggle to rest, but it is the truth of the matter. It just does not come naturally to someone like me. Because this is an area within which I strive, I am constantly reading books and placing myself in situations that will feed this side of my spiritual life.

Over Christmas break I inhaled Lauren Winner's Mudhouse Sabbath. Winner is a Jewish intellectual who was on staff at Columbia University. While in the midst of her Orthodox Jewish journey she was attracted to Jan Karon's At Home In Mitford and came face to face with her Jewish Messiah, Jesus. But after several years of walking with Christ she realized she missed the rhythms of Jewish life. Most importantly she missed the pattern of the observance of a Sabbath day. Winner's writing in Mudhouse Sabbath invites fellow Christians to embrace the benefits of our Jewish roots.

After being impacted my Mudhouse Sabbath I finally read a book that I grabbed at a friend's house. It was one of those instances where you ask to borrow a book, you put it on your nightstand and there is sits and convicts you. You know you need to return it but you don't want to return it until you have read it. And so your conscience smites you each time you look at it. The name of the book is The Rest of God by Mark Buchanan. It is subtitled Restoring Your Soul by Restoring Sabbath. I finally picked it up and began reading it from the middle (you know I like to cut to the chase). I confess that I rarely read books of this type because I am too hyperactive. I love fiction and British literature, this is neither. But it wowed me. I found myself carving time out to read it and getting irritable when I was interrupted. Mark Buchanan is a Canadian pastor, father, husband, writer, and speaker. He is a super-busy guy. He weaves stories, illustrations, and anecdotes that deeply connect with the story and rhythms of Sabbath. Buchanan is definitely not a legalist and is not going to put anyone under the law. He shares from his own frantic, driven life. I relate to his struggles.

I found his book to be liberating, convicting, and yet strangely calming. Buchanan writes of how difficult it is for us to relinquish control and to let God run the universe. The concept of rest is diametrically opposed to this. Our taking a Sabbath nap declares that God is in charge, and we are not...and that He can be trusted.

A lot of people who have been raised with slavish practices regarding the Sabbath may shudder at the very term, yet Buchanan shares that in the Jewish mind the Sabbath is so treasured that is it looked forward to for three days and then rememberd for three days of each week. The rabbis tell us to welcome the Sabbath as a bride coming to your home. You would give her your best food, your beautiful clean house, and you would wear your best clothes. Your home would be honored by her presence. It would be a joy, not a burden.

Buchanan emphasizes Sabbath as being "other." You pick a day of the week, and during that day you intentionally do things you don't do any other day of the week, and conversely - you don't do the things you normally do. If you check your email twenty times a day during your work week, maybe this would be a day to unplug. If you never cook or eat a meal in community or as a family, or if nature experiences are out of your daily loop, these may be your Sabbath focus. Love making with your spouse, taking walks and afternoon naps are all encouraged by the Jewish rabbis as blessed activities on your day of rest.

As Edith Schaeffer titled her book years ago Christianity is Jewish...it is, and we are missing out on the rich traditions of our forefathers if we neglect our spiritual hertiage.

"Thus saith the Lord God, the Holy One of Israel; in returning and rest shall ye be saved; in quietness and confidence shall be your strength." Isaiah 30:15
---
Carole's Easy Granola
Watch Carole create this easy granola on "Cooking with Carole"
Preheat oven to 325
°
Ingredient list:
12 cups thick raw oats
1/2 cup raw honey
1/2 cup cold-pressed oil
(extra virgin olive oil or coconut oil may be used)
cinnamon to taste
vanilla extract to taste
Raw:
Sesame seeds
Sunflower seeds
pumpkin seeds
walnuts
almonds
dates
raisins
coconut shreds (natural/unsweetened)
Directions:

In large airtight containers fill 1/2 full with raw seeds, nuts, and dried fruit

Warm honey and oil slightly
In a large bowl combine oats with honey/oil mixture
Sprinkle cinnamon and vanilla over oats
Spread thinly on rimmed cookie sheet
Bake for 12+ minutes till golden
Stir and replace in oven till golden again

Pour into airtight containers and mix while warm with nuts, seeds, and dried fruit
Cover and freeze once completely cooled

Serve with goat yogurt, almond milk, or dairy of your choice and a piece of fresh fruit

note: I prefer organic oats, nuts, seeds, and oils when possible
For more information about how to help your family eat the Carole way, click here and order the Nutrition Made Simple seminar.
---
Follow me on twitter
Like my facebook page
Visit my website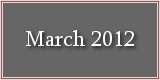 Upcoming Seminars
3/10 - Carollton, TX
First time in Atlanta!
Help us get the
word out!
4/14 - Johns Creek, GA
(Atlanta area)
4/21 - Franklin, TN
To register
click here
---
My website has a variety of resources designed to support you in your homeschooling journey.
Affordable resources include:
**New Release! Recently Recorded**
Seminar 1:


A Literature-Based Approach To Education

Seminar 2:
Begin With The End In Mind
Seminar 3:
Let The Children Come
Seminar 4:
Nutrition Made Simple
Seminar 5:
The Blessing
Seminar 6:




Parenting For The Kingdom of God
click here
to visit my web store
**Free Downloads**
available the week of March 19th. Carole is interviewed by radio talk show host Don Smarto.
click here
---
Consulting with Carole
"I have been attending Carole's seminars for 9 years. My oldest is14, and my other two are 4 and 7. She was a breath of fresh air to me. I always knew we would homeschool, that we were called to do this. But when I heard her speak, her philosophy was the one that resonated with who I was and gave me the first few blocks with which to build my educational philosophy. I began to consult with Carole and her one-on-one encouragement was priceless!"
In addition to educational consulting, Carole is also available to work with families in the area of nutrition, discipline, order in your home, or brainstorming to develop strategies for working with a difficult or struggling child.
click here
to learn more
---