Special Events in December: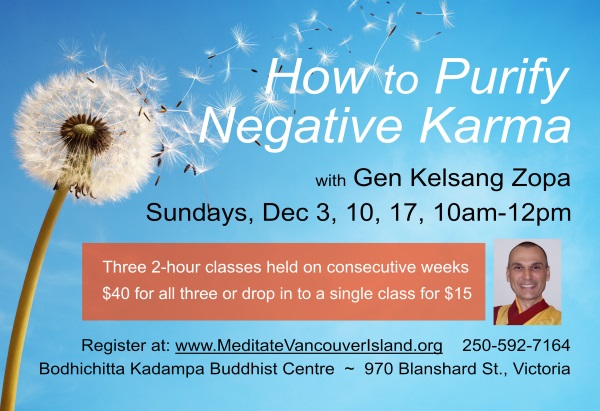 Karma is a Sanskrit word meaning action. Karma refers to the causal relationship between our actions and their effects. The law of karma teaches us that every time we engage in an action we leave an imprint upon our mind for a future experience. By understanding the subtle relationship between our actions and our experiences, we can learn to use our present actions to create the happiness we want.
When faced with a problem, our normal reaction is to try and find someone to blame. In reality, most of our experiences in this life are caused by actions we committed in past lives. Other people's actions are only secondary conditions that enable our negative karma to ripen. Instead of blaming others for our problems, we can use our misfortunes to deepen our understanding of karma.
In this three-part course, Gen Kelsang Zopa will explain how to purify our negative karma and transform our experiences in this life into the causes for lasting happiness.
Everyone is welcome!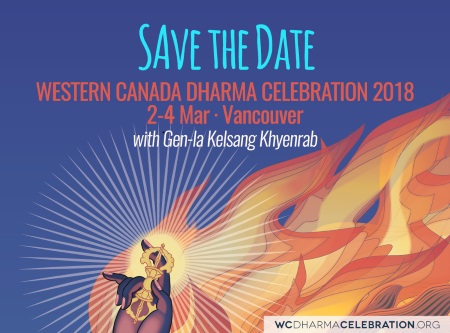 Save the Date for the 2018 Western Canada Dharma Celebration, March 2-4 in Vancouver. Blessing Empowerment of Buddha Vajrapani with Gen-la Kelsang Khyenrab