Where In the World is MYNAH?


During May, our MYNAH team will be traveling around the world to the following trade shows and user groups. See our schedule below and be sure to come see us if you are in attendance as well!
Control Dynamics 2012 User's Exchange: May 15
MYNAH's Vice President of Operations, Todd Anstine, will be be presenting "Building the Virtual Plant for DeltaV" on the following day and time:
Tuesday, May 15 (Time TBD)
R.E. Mason's User Group of the Carolinas: May 16-18
MYNAH's Vice President of Operations, Todd Anstine, will be be presenting "Is Your Plant Stretching Its Limits? Build a Virtual Plant" on the following days and times:


Wednesday, May 16 (4:10-4:55pm)
Thursday, May 17 (8:25-9:10am) & (4:10-4:55pm)
MYNAH will also have a booth during exhibiting hours.
Emerson Exchange- Dusseldorf, Germany: May 29-31
MYNAH's Mart Berutti (President/COO), Edin Rakovic (Application Engineer) and Noelle Hasser (Marketing Associate) will be in attendance.
Edin Rakovic will be presenting "Industrial Ethernet Integration with DeltaV" as a short course on Thursday, May 31 at 13:15-14:00.
MYNAH will also have a booth during exhibiting hours. (Booth# TBD)
Please be sure to visit us at any of the events listed above. To schedule a meeting in advance, please contact Noelle Hasser at +1.636.728.2036 or
noelle.hasser@mynah.com
.
MYNAH Updates on Twitter
Notifications of all MYNAH product releases, new knowledge base articles and other resources are posted on Twitter @MYNAHTech.
Keep up to date with the latest MYNAH updates.
MYNAH Releases MiMiC Debutanizer Operator Training Package
We are excited to announce the release of the MiMiC Debutanizer Operator Training Package.
This package is a high-fidelity operator training system for distillation columns. It provides a complete environment for teaching safe and effective operations of distillation columns. It is also an effective teaching tool for teaching process and automation engineers the use and design of process controls for distillation towers.
"This package is a cost-effective entry point for training plant operators on the safe and effective operation and control of distillation column", said Mart Berutti, President/COO of MYNAH. "Unlike other packaged simulators, the models can work with any control system and can be customized to perform like any installed column".

The MiMiC Debutanizer Operator Training Package is available for sale immediately.
MiMiC #1 in Simulation Software by Control Reader's Choice
Control has published the 2012 Reader''s Choice Awards and MYNAH Technologies was voted #1 in the
Simulation Software category
. We are honored to have received this award as this is one of the most exclusive awards in the process automation industry. Thank you to Walt Boyes and Keith Larson, at Control, for recognizing the hard work of the entire industry.
To view the full Control article on the 2012 Reader''s Choice Awards,
click here
.
To see what MYNAH''s President, Mart Berutti, has to say about the award,
click here
.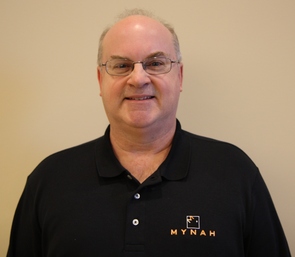 As of April 1, 2012, Dave Sextro assumed the role of the Vice President of Engineering here at MYNAH.
For the past 3 years, Dave has led the Emerson Process Management's Sales and Operations Planning initiative for PSS North America and has taken it from a general concept to a core process that is instrumental in driving Emerson's business planning. Prior to this current role, Dave was the Director of Engineering at Emerson''s Refining and Chemical Industry Center. He has also held several other technical and administrative leadership positions within Emerson.


As Vice President of Engineering, Dave will be responsible for our fast growing simulation projects and consulting group. Dave's contribution will make an immediate impact as we continue to fulfill our promise of delivering the virtual plant to the process industries.


"I have known Dave Sextro for over 21 years", said Mart Berutti, MYNAH''s President and COO. "He is a proven leader with extensive services experience. We are excited to have him join the MYNAH management team."
Welcome, Dave!
Copyright

©

2012 MYNAH Technologies LLC. All rights reserved

.

MiMiC and the MiMiC design are marks of MYNAH Technologies LLC. All other marks are the property of their respective owners. The contents of this publication are presented for informational services only, and while every effort has been made to ensure their accuracy, they are not to be construed as warrantees or guarantees, express or implied, regarding the products or services described hearin or their use or applicability. All sales are governed by our terms and conditions, which are available on request. We reserve the right to modify or improve the design or specification of such products at any time without notice.