Three years after breaking ground and more than ten years since the State first awarded a bid for Queen Kaahumanu Highway Widening from Kealakehe Parkway to Keahole Airport Road, the highway now spans four lanes of north- and south-bound traffic for a little more than 5 miles. This month we feature HAPI member Grace Pacific LLC's contributions to the project as the paving sub-contractor. Click here to go to the feature article.

This work was contracted as a design-build project. HAPI member SSFM International was the design consultant. Using CAD, they worked with Grace Pacific to develop the 3D milling design used for the resurfacing portion of the project.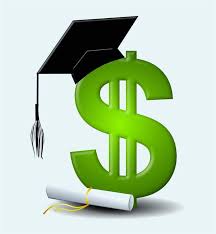 There is still time for students to submit their application for the first annual Hawaii Asphalt Paving Industry Scholarship.

Award: 2 - $1,000 scholarships to 4-year university students
2 - $500 scholarships to community college students

Click here for additional information and application form. Applications are due by October 15, 2018.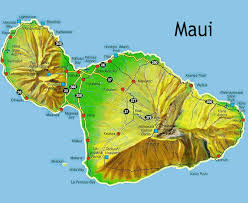 Please join us at our October 19th lunch meeting on Maui. HDOT Highways Division Maui District Office will kick-off the presentations by discussing their upcoming pavement preservation strategies project, which will be using a new procedure of contractor testing for acceptance. This is an interim step. HDOT Highways Division is planning to move to 3rd party laboratory testing for acceptance. Our featured guest speaker, Casey Abe, HDOT Highways Division, Engineering Program Manager for the Materials Testing and Research Branch, will follow addressing 3rd party labs. Click here for additional details and to sign-up.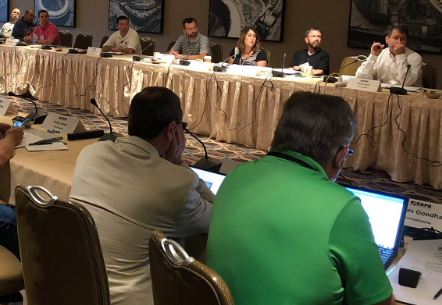 HAPI is one of 39 State Asphalt Pavement Associations (SAPAs). Each August, the SAPAs come together for an annual meeting hosted by the association of the current chairman. This year, we met in St. Louis, Missouri. Click here for a report of the meeting and photos.

HAPI Officers: Congratulations to our HAPI officers for our new fiscal year that started on July 1st:
President: Mr. Matthew Mooney, Road & Highway Builders, LLC

Vice-President: Mr. Pike Riegert, Grace Pacific LLC

Secretary/Treasurer: Ms. Sara Daniels, Asphalt Hawaii

UPCOMING LOCAL TRAINING OPPORTUNITIES
(Click on the event for additional information and to register)

FORTA asphalt fibers will be the topic of a 2-hour workshop on October 3 at the DKI Airport Conference Center.

The Use of Geosynthetics for Asphalt Pavements workshop returns to Hilo on October 9th and to Honolulu on October 11th.

The inaugural session of the Airport Pavement Maintenance workshop will be held on November 2nd.

Your opportunity to take the AASHTO TSP•2 Preservation Treatment Certification Exams will be on November 14th.

Closing out the year will be our PaveXpress/PaveInstruct workshop on November 15th.
General Contractor: Goodfellow Bros., Inc
HAPI Member: Grace Pacific LLC
Project Title: Queen Kaahumanu Highway Widening Phase 2 (Kealakehe Parkway to Keahole Airport Road)
Location: Kona, Island of Hawaii
Client or Agency: Hawaii Department of Transportation, Highways Division

The Queen Kaahumanu Highway Widening from Kealakehe Parkway to Keahole Airport Road from 2-lanes to 4-lanes was accomplished as a design-build project. In addition to the widening of the road, the effort resulted in six new signalized intersections, as well as 4.5 miles of new water lines. The project also included a new sewer system to move wastewater from regional developments to the Kealakehe Wastewater Treatment Plant and an R-1 line to bring back treated water.





The project has a long history dating back to July 2008 when bids were first opened. The project faced several obstacles, such as several bid protests, a protracted Section 106 consultation process, and delays during construction.

The Section 106 review process is an integral component of the National Historic Preservation Act (NHPA) of 1966. Prior to the NHPA being enacted, it was not uncommon for nationally significant historic resources to be irreversibly damaged or destroyed by many federal undertakings. Section 106 of the NHPA requires each federal agency to identify and assess the effects their actions will have on historic resources. The process requires each federal agency to consider public views and concerns about historic preservation issues when making final project decisions. The ultimate goal of Section 106 is to seek agreement among participants regarding preservation matters arising during the review process.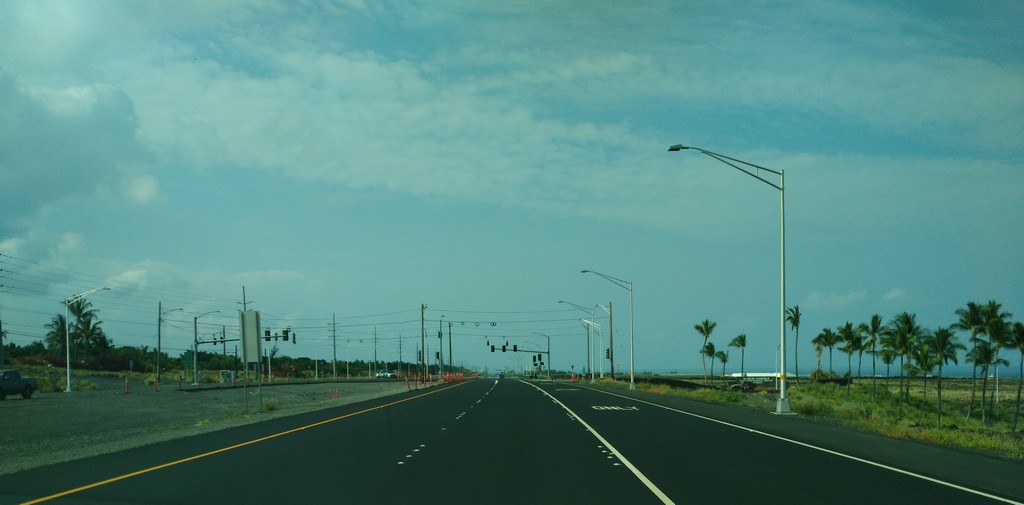 After several protests and rebids, the design-build project was finally awarded to Goodfellow Bros., Inc (GBI). In July 2010, the Hawaii Department of Transportation (HDOT) gave GBI a notice to proceed with design, with a goal of starting construction in early 2011.

After the notice to proceed, the project did not start as anticipated. The discovery of previously unknown historic sites, including burials, required reopening the Section 106 consultation process and evaluation of Section 4(f)** avoidance and mitigation. This process was time consuming as the interests of many different agencies and advocacy groups, including Native Hawaiian Organizations and the National Park Service, needed to be considered to agree on a path forward.

On October 26, 2011, officials from HDOT and GBI were at Kealakehe High School to give an update on the Queen Kaahumanu Highway widening project, Phase 2. At the meeting, HDOT believed the construction would start in early 2012 (see our video of the month), but that was not the case.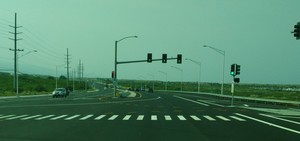 The protracted Section 106 process and consultations delayed the start of construction until September 2015. During the construction, there were two major issues that cropped up resulting in the overall completion date to slip about 5 months.

The first delay resulted from the redesign of the project's southern segment. The National Park Service and several Native Hawaiian Organizations expressed concerns about several archaeological sites in the Kaloko-Honokohau National Park during the Section 106 consultations. As a result, HDOT had to redesign this part of the highway. The redesign wasn't finished by the time the mass excavation work was nearly complete, which resulted in a one-month project slow down between May and June 2016.

The second delay occurred in July 2016. HDOT identified several breaches of two trails that were listed on the State Inventory of Historic Places. HDOT also discovered the area of potential effect didn't include the connections to the adjoining roads. Construction of the project continued, albeit at a slower pace, until September 2016 when work stopped. The combination of the previously mentioned issues, along with finalizing the design of said connections, delayed construction for four months until January 30, 2017.

For the paving, Grace Pacific utilized a grade control system that is used on the earthwork, utilities, and grading portions of a construction project, but not typically used in paving operations. The grade control system was used on some of the milling and paving portions of work on the existing highway. Use of this system resulted in a smooth riding pavement.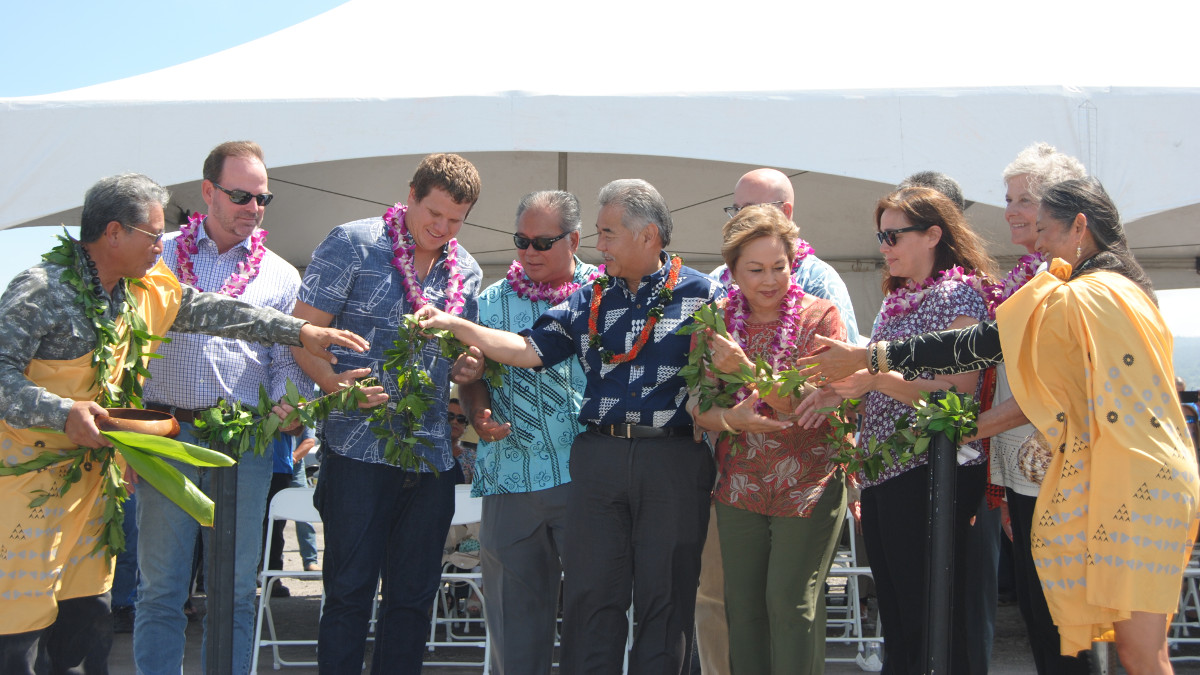 "This team, our work family, has taken on lots of obstacles and has endured tough hurdles," said Ed Brown, Hawaii vice president of operations for GBI. "Regardless of that, we always had the goal to build the best, safest, long-lasting and highest-quality road for the community."

On August 9, 2018, the community celebrated the opening of the widened highway. Officials participating in the ceremonial untying of the maile lei included Governor David Ige, Kahu Daniel Akaka Jr., Hawaii County Managing Director Wil Okabe, Senator Lorraine Inouye, Representative Nicole Lowen, and Representative Cindy Evans.
---
** Section 4(f) of the U.S. Department of Transportation (USDOT) Act of 1966 prohibits the Federal Transit Administration (FTA) and other USDOT agencies from using land from publicly owned parks, recreation areas (including recreational trails), wildlife and water fowl refuges, or public and private historic properties, unless there is no feasible and prudent alternative to that use and the action includes all possible planning to minimize harm to the property resulting from such a use.


About Grace Pacific LLC (www.gracepacific.com)



Grace Pacific is the largest paving contractor in the State, with paving crews and asphalt plants on Oahu, Kauai and the Big Island. They are also Managing Partner of Maui Paving LLC, with crews and plants serving Maui and Molokai. In addition to asphalt paving, the subsidiaries of Grace Pacific perform a myriad of roadway-related services that permeate through all aspects of the construction industry.