---
Shelter Selfie by ACC Volunteer Andrea:
"I love Bo's big beautiful eyes!"
Dear Friends,

Some of you may already know by now but we want to share the news that Virginia Donahue has been hired as Director of San Francisco Animal Care and Control, beginning March 2. SF City Administrator Naomi Kelly shared with us: "Virginia's unique blend of knowledge and experience in animal care and welfare, management, public relations and the public sector make her the ideal person for the Director position. As the founder and co-owner of Pet Camp (a successful San Francisco animal daycare and staycare facility, which when full, cares for 150 dogs and 80 cats) for the last 17 years, Virginia has been dedicated to outstanding animal care; has contributed to, and partnered with many of the City's animal welfare organizations; and has developed and maintained excellent relationships with the San Francisco veterinary community. Virginia also has a great deal of experience in the operational aspects of animal care, including ventilation, sanitation, and disease prevention and control. Prior to Pet Camp, Virginia was the Director of Public Affairs for the U.S. Environmental Protection Agency for approximately nine years, during which time she was responsible for media and public relations for federal environmental programs on the west coast.
We thank Mirian Saez for her leadership in the interim and her efforts for a smooth transition. We wish her well.

Thank you for all you do for animals.

Jane Tobin
Lisa Stanziano
Co-Presidents, Friends of SFACC
---
Shelter Hero—
Chris Anderson, DVM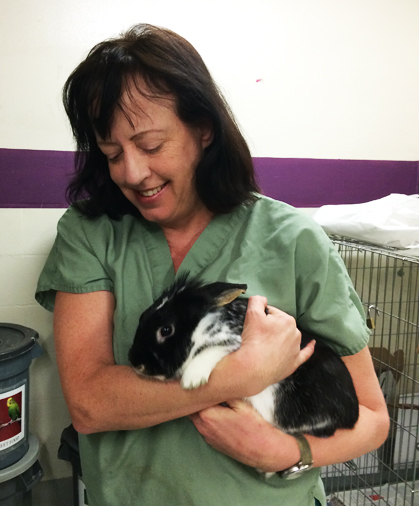 By Lisa Stanziano
"I'd seen a pelican come in now and then here at ACC, but a couple of summers ago we got multiple pelicans that were cold, emaciated and weak. I learned as much as I could about these fascinating birds and how to care for them before transferring them to a rehab facility. That's what makes it so interesting to work at SFACC--the variety of species that we see here. The ability to help so many animals in need is very satisfying."
"Dr. A." as Chris Anderson is known, has been at ACC for 5 1/2 years, treating every walk of critter life that comes through the door. For a time, she was the only vet on staff for the entire shelter—truly a herculean task. Recently (last month) ACC hired a second vet, so the load is more balanced but both vets are still busy all day.
Dr. Anderson was born at Fort Ord, a (now former) Army Post on Monterey Bay. With a dad in the service her family moved often so she didn't grow up with the menagerie one might expect of a vet's childhood, although she did have gerbils and two cats. In college Chris studied Anthropology at U.C. Berkeley, and after graduating worked for a while at different jobs. She volunteered at the SFSPCA, walking dogs in the shelter side, and eventually helping out as a vet tech. Her interest in medicine was sparked and she wanted to do more, so she went back to school to fulfill the requirements needed to apply for vet school. She got into Davis (no easy feat) and became Dr. A.! No one can stay away from the Bay Area for long, and Chris came back and worked in Redwood City at a private shelter for four years, then at Pets Unlimited for two years. I guess they just didn't work her hard enough so she came to ACC in 2009.
"Working at ACC is challenging. It can be very sad, especially the cruelty cases, and when animals come in that are beyond our help. But we do help a lot of animals who would otherwise have nowhere to go. And the diversity is stimulating...a large tortoise came in recently as a stray, we had a pygmy goat not too long ago, and we see a wide variety of wildlife. Occasionally I have to go out in the field with an ACO to sedate an animal–such as the time a juvenile raccoon was stuck between to walls–so that it can be freed."
Dr. A. enjoys her time away from work in the company of her mini-Dachshund, Vincenzo (Vinnie). She's partial to rabbits too. "Marci (from Save A Bunny rescue) came recently to talk to the ACC staff about rabbits, and she shared that the white rabbits are known to be very friendly." Dr. A. appreciates the help and collaboration from roughly 20 rescue organizations that ACC partners with to give many of the animals that come into the shelter—especially exotic and wild ones like the pelicans—a second chance.
Back by popular demand!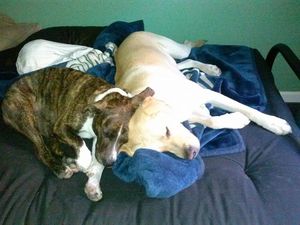 PORTHOS & ATLAS
By Fee Suddy
On 24 December 2013, I took a break from all of the people celebrating at my house to hop on Petfinder. My husband and I had talked about waiting to get a second dog in the spring, but it was the holidays and I felt bad for all of the dogs spending it in shelters. I found "Duke" at the SFACC on Petfinder that night, and 2 days later drove down with my husband and 15-month-old Labrador, Atlas.
We fell in love with him almost immediately, and Atlas got along with Duke very well, so we signed the adoption papers. It was the longest six days of my life, waiting for him to be neutered so we could bring him home. On 1 January 2014. Atlas and Porthos (PQ for short) quickly became best friends and over a year later, PQ still utterly adores his big brother and follows him around everywhere. He has perfectly completed our little family, and I am so, so grateful I sneaked onto Petfinder a few months early, because it brought the most loving little sweetheart into my life.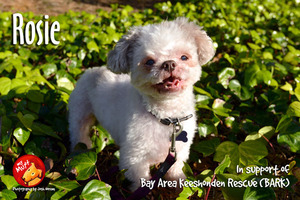 ROSIE
by Carolyn Yee
My son and I were volunteer dog walkers at SFACC. He handled a Shih Tzu/Poodle mix when SF CC participated in the 2000 Cinco de Mayo parade. He fell madly in love with her, so we adopted her and named her Rosie. Rosie was a lively & talkative addition to our house where she became a foster mom to countless foster dogs & puppies throughout the years. Rosie is now 17 yrs. old, and is deaf and blind, but she still enjoys her daily neighborhood walks.
Josh, the Furrtographer, really captured her personality and spirit in the photo he took of her for Pet Food Express' My Mutt.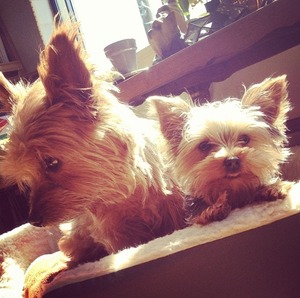 BELLA & ROCKY
By Kristine Meister
Thank you ACC for helping us complete our family! Bella was adopted about 6 years ago and Rocky was adopted 1.5 years ago.
They have brought us a lot of happiness and have become great pals to each other.
Xxo-KM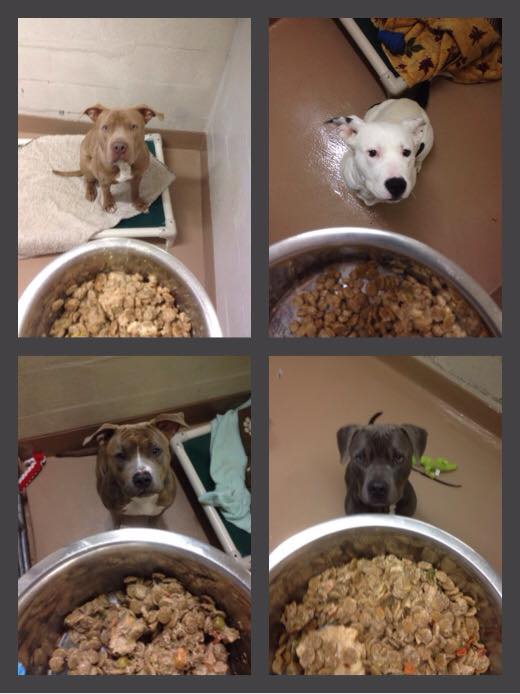 Our available dogs are showing great and calm sit/stay at feeding time. Impressive manners!
Dog of the Month: Audrey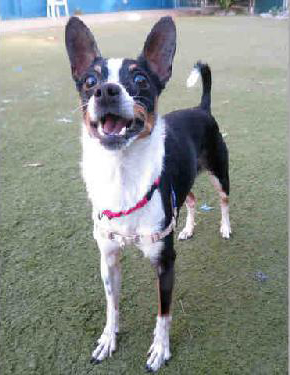 Lovely
Audrey
(A365751) is a happy, affectionate girl who loves people and quality cuddle time. She also enjoys walks on leash romping in the park; chasing squeaky toys is too fun! She is adorable with her tri-color markings and big bright eyes.
Check out all our dogs at ShelterMe.com.
---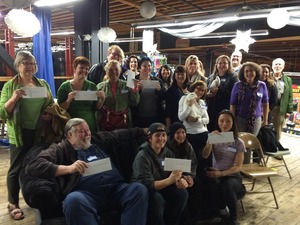 Annual ACC Rescue Partner
Grants Awarded
On Feb. 12, the Friends of SFACC presented 17 of ACC's rescue partner organizations with grant awards to help them continue to rescue animals from ACC. These dedicated nonprofits rehabilitate and rehome animals that are unable to be made for adoption at the shelter due to medical or behavioral issues. They are essential partners for ACC, increasing the number of animals saved and helping make room for other animals in need. The awards are based on the number of animals the group rescues from the shelter in the past year. The following rescue groups received awards:
Bay Area Bullies
California Chins (Chincillas)​
Give Me Shelter Cat Rescue
​Grateful Dogs Rescue
Muttville Senior Dog Rescue
​Mickaboo Companion Bird Rescue​
North Star Rescue
Northern California Family Dog Rescue
Palomacy (formerly MickaCoo)
Persian & Himalayan Cat Rescue​
Recyled Reptile Rescue
Rocket Dog Rescue​
SF Romp (Rescued​ Orphan Mammal Program)
Save A Bunny
Toni's Kitty Rescue
Wildcare
Wonder Dog
More Happy Tales...
Recent Adoptions and Updates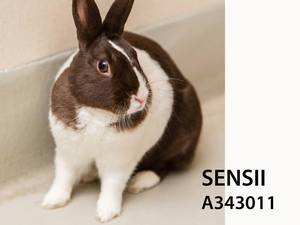 Sensii the bun has been adopted! Also adopted recently: Midnight and Queenie (rabbits), Ginger, Noodles,Tootsie, and McCovey (dogs), and Stan, Archer, and James (cats).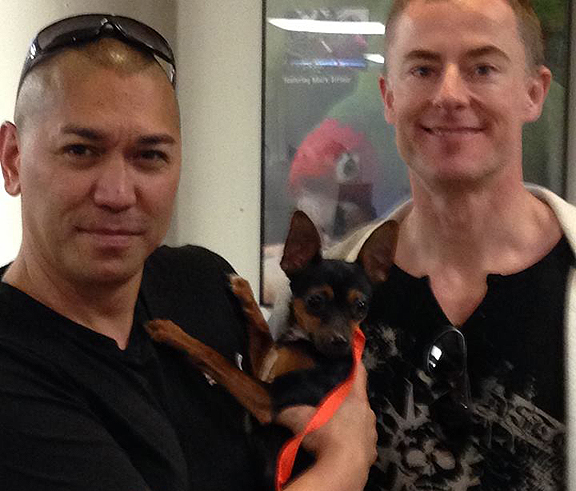 Gucci and his two dads! And in his new home (below).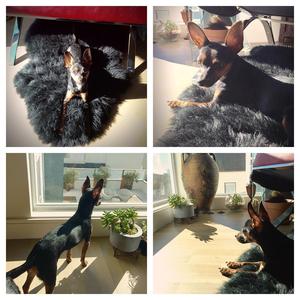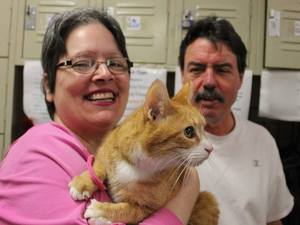 Bobby goes home.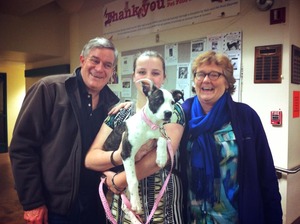 Autumn's new family!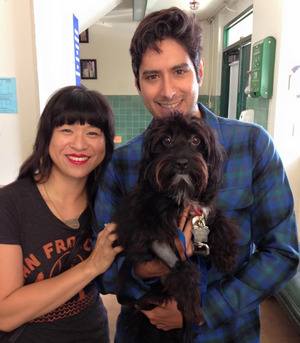 Dandy adopted!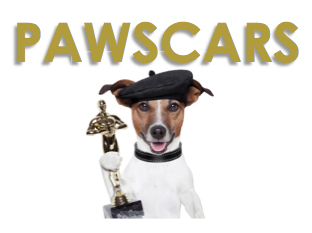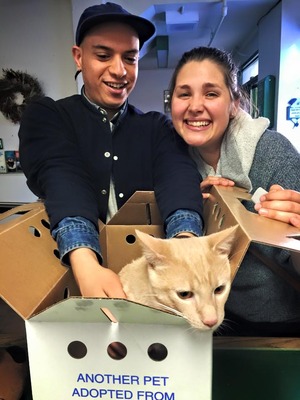 Nibi was adopted over "Pawscar weekend"!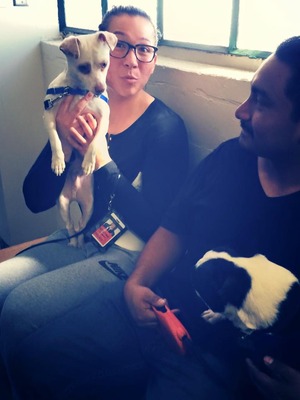 Oslo goes home with a new brother Bandito!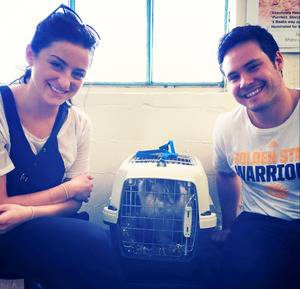 Miss Kitty found her family.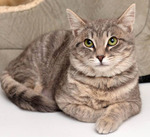 Li'l Debbie was adopted!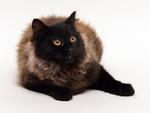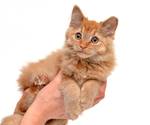 Guapo and Elvira were adopted together, yay!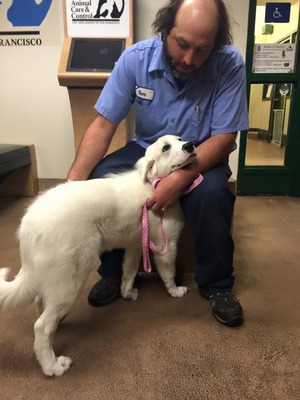 Snowball was adopted by ACC's own ACA Tom.
Meet Your Match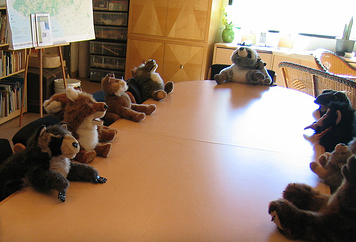 Friends of SFACC will be one of many nonprofit organizations attending the Board Match conference on March 4 at the SF Marriot Marquis from 5PM to 7:30PM. Friends of SFACC board members will be on hand to talk to prospective board members. We are looking for board members who have expertise in fundraising, legal, marketing, event-planning, technical skills, and corporate relations. For those who aren't familiar with Friends of SFACC, we underwrite programs and services that the city budget does not cover, like the ACC Behavior & Training program, and the quarterly low-cost rabies and microchip clinics. Friends provide funds for marketing and outreach efforts, funds volunteer and staff appreciation events, and gives annual grants to ACC's rescue partners. The Board Match event is free and open to the public, though you need to register.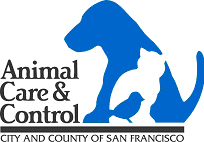 News/Events
& Ongoing Outreach
---
Upcoming Events
---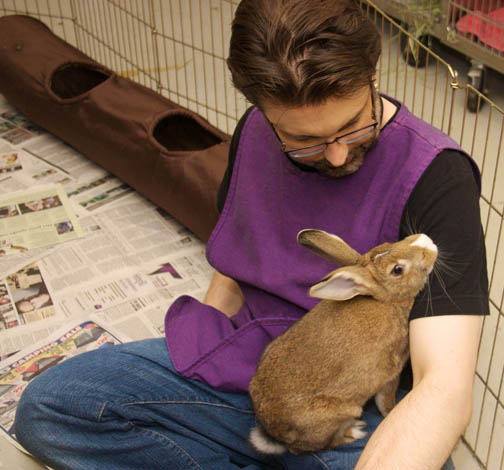 New Volunteer Orientations
Next session:
Saturday, March 7
Pre-registration is required. Please call (415) 554-9414 to sign up. All sessions are 10:00 am-noon.
2015 Volunteer Orientation Dates:
March 7 (Sat.), 22 (Sun.)
April 4 (Sat.), 18 (Sat.)


May 2

(Sat.), 16 (Sat.)
The animals (and staff!) LOVE all of our volunteers. You can walk and train dogs, socialize cats, and pet bunnies and guinea pigs to enrich their lives at the shelter and increase their chances for adoption. Learn how to foster a kitten or puppy! Or help out at outreach events to spread the word about ACC. Volunteers must be at least 18 years old & commit to volunteering 2 hours a week for a minimum of 6 months. The first step to becoming an SFACC shelter volunteer is to attend a New Volunteer Orientation. Call (415) 554-9414 to register.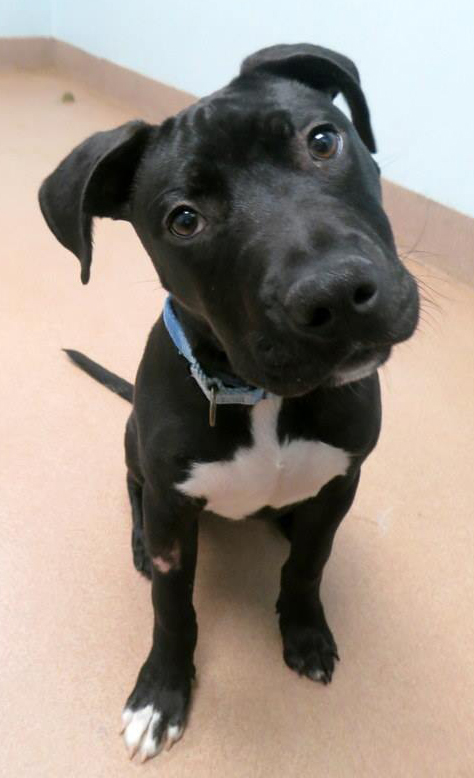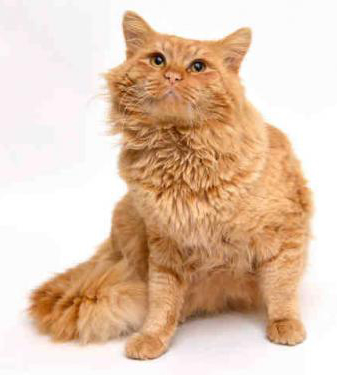 Potter
(A
367309

) (L) and

Big Red

(
A367669
)

are

available for adoption at ACC.
Low-cost Rabies and Free* Microchips
for Dogs and Cats at ACC
Next session: Sunday, March 8, 2015
Microchip ID and collar tags are the most effective ways to identify your dog or cat if they are ever lost. All clinics (except PPDay) are held at SFACC, 1200 15th Street @ Harrison.
2015 clinic dates:
Sunday, June 14, 2015
Sunday, September 13, 2015
Sunday, October 25, 2015 (at Pet Pride Day, Sharon Meadow, Golden Gate Park from 11am-3pm)
Sunday, December 13, 2015
*Microchips are FREE for San Francisco residents with licensed dogs. Dog licenses are sold on site at the shelter (
fees vary
). Microchips are $20 for those outside San Francisco. Rabies vaccinations are $6 and are required for the license. Sponsored by Friends of SFACC & SFVMA.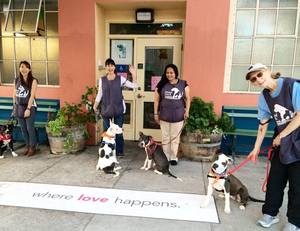 Watch the group walk video!


Classes for Dog Volunteers


Note: These classes are for current volunteers who have been through basic training.
March classes TBD. Dog volunteers, look for an email from the Behavior & Training staff.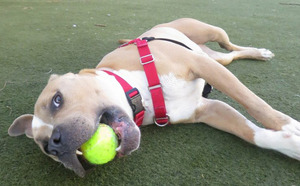 Handsome
Harley
was brought in by our officers after being left tied to a tree in Ingleside. This sweet, slightly shy boy builds up his confidence everyday--you'll melt when he lays that big, lovely head on your lap. Harley loves to romp and fetch toys (tennis balls are the best!) and go for jaunts around town by your side. He already knows 'sit' and can't wait to learn more in reward based training classes.

GO NUTS! FREE Pet Fixes Every Month




@ ACC Every 3rd Thursday

1200 15th St, SF, 94103.
Next Spay/Neuter Clinic:

March 19, 8:00 am
Pets owned by SF residents are eligible. The mobile clinic is provided by Peninsula Humane Society. Accepting pets from 8-9 am on a first come first served basis. One pet per family; dogs and cats only; no dogs over 80 lbs and no pets over 8 yrs old. For details, including pre-surgery instructions, call (650) 340-7022 x387.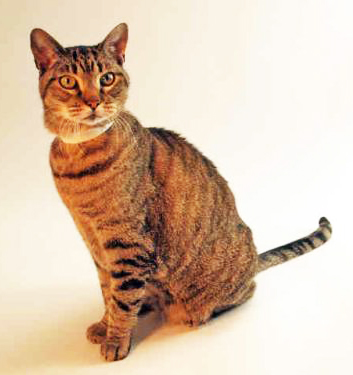 Pagoda
(
A367273
) is
available at ACC.
See more of our fabulous felines on the
ACC website
!
ACC Outreach at Pet Food Express
on Market @Dolores St. in SF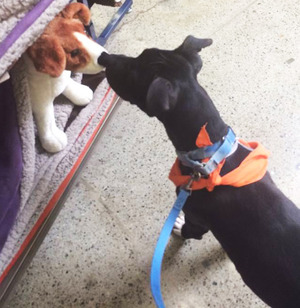 Small Animal Awareness 11am-2pm. Share information about small animals (rabbits, guinea pigs, rats, hamsters, birds) the shelter often has for adoption. Note: We need more volunteers to continue this outreach. Please contact

Deb Campbell

if you're interested.

Ongoing Dog Licensing at PFE on Saturdays, 9 am-10 am (and Petco in Potrero Center on Sundays, 10am-12pm).
Meet ACC Available Dogs 1 pm-3 pm, every third Saturday in the PFE Community Room.
***The Cat Adoption Center at the 1975 Market St. PFE store has CATS and RABBITS for adoption every day. Over 550 cats (!) and 28 rabbits have been adopted there since the satellite site opened in 2012.
(415) 431-4567.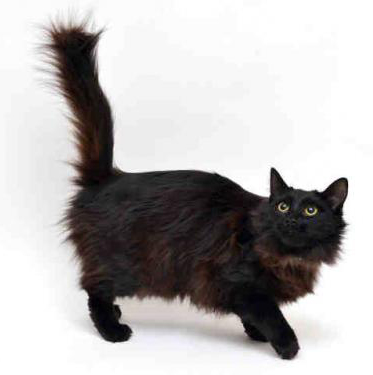 Amazingly gorgeous and loving Angie (A367553) (left) and all her extra toes can't wait to meet you. She and her BBF Clara (A367554) will charm their way into your hearts the minute you meet them. These two stunning little beauties are as nice as they are beautiful. With their super soft fluffy fur, their vivid eyes, and wonderful personalities they are the purr-fect pair for anyone looking to expand the love in their home with two kitties.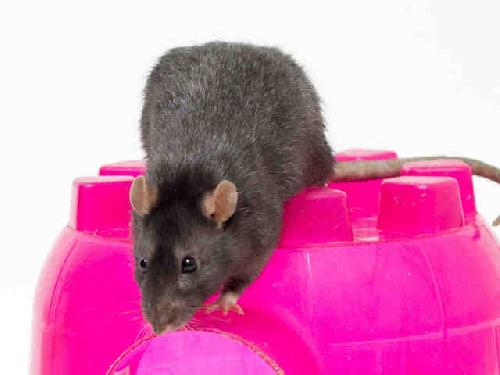 It's Raturday!
Carmine
(
A364482
) has two brothers (Lennie and Squiggie, sweet boys who are fine to handle and will blossom in a steady home with lots of attention. Rats are smart and fun, and they make great pets for small spaces. ACC has over a dozen sweet male and female rats for adoption. Come and meet them! (Left Julia

A364449

and Belinda A364458.)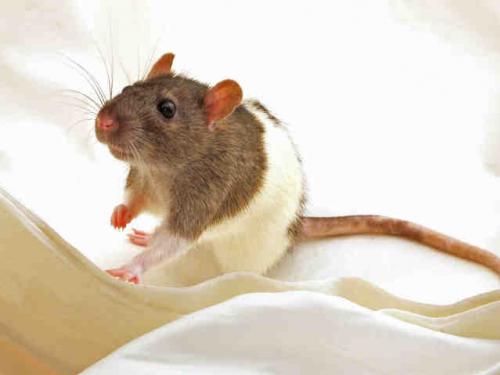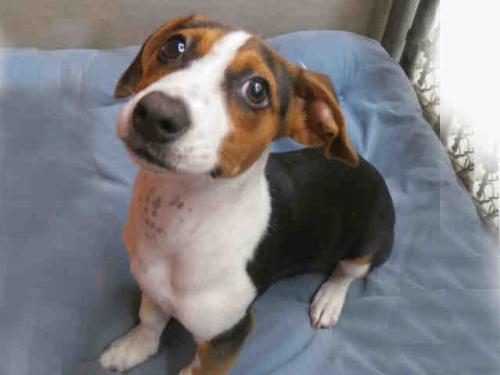 Petunia (A367808) Scrumptious Beagle mix pup Petunia is cuddly and sweet as can be. This darling girl can be shy at first but will blossom into a confident puppy.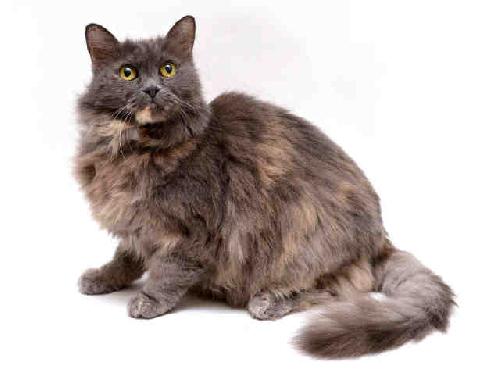 Gray Lady (
A362985)
is a sweet and petite beauty. She is gentle and loving and lovely. Gray Lady is just such an affectionate little lady that if you spend some time with her she'll charm you into taking her home.

VetSOS Project Homeless Connect
Next clinic is Wednesday, March 11, 2015
Bill Graham Auditorium - 99 Grove Street - Civic Center. Please get a VET SOS wrist band from a PHC ambassador or volunteer.
Services begin at 10:00am
VetSOS
is a volunteer-based project providing free veterinary care for homeless San Franciscans. Clients/patients are seen on a first come-first served basis. For info. about clinic dates and locations, please call (415) 355-2248
.

Community Vet Clinic at PFE
Starting Monday, March 2nd, VIP Petcare will open a walk-in community clinic at the Pet Food Express store at 1975 Market St., SF. No appointments are necessary for routine veterinary care including physical exams, cat & dog vaccinations, anal gland expression, ear cleaning, eye exams, nail trim, microchip pet ID, medications, and more. All cats must be in carriers and all dogs must be on leashes.
Every Monday - Thursday, 2:30 - 7:30pm
.
---
Community Partners Help ACC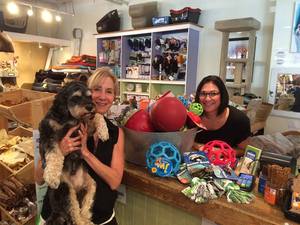 Our wonderful friends at Pawtrero Hill BathHouse & Feed Co. are hosting a Treat & Toy Drive for our shelter residents, through March (also at the South Beach location). We've already received a wonderful donation from Emily & Baxter.
THANK YOU Patricia Aleman, Friends of SFACC board member for coordinating the drive with our partner,
PAWTRERO
.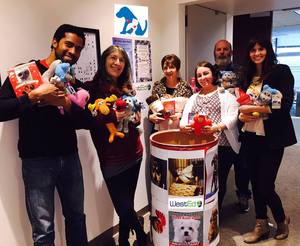 Open House Open Hearts - WestEd
The WestEd San Francisco social committee was hard at work all of February, collecting wish list items for the animals at ACC. THANK YOU!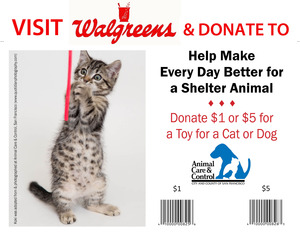 A HUGE THANK YOU to Elaine Frank (ACC dog volunteer) and her employer, Walgreens, who initiated a "check-out counter" fundraising drive for ACC in January. All the SF Walgreens stores participated in the month-long donation drive and raised $29,152. Amazing!!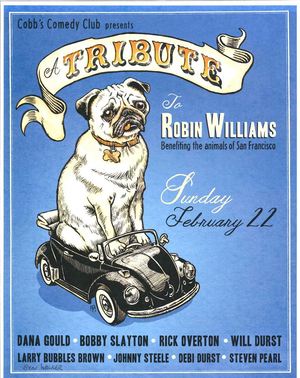 A very special thanks to COBB's COMEDY CLUB for hosting a tribute to ROBIN WILLIAMS Feb. 22 at the North Beach venue. The fundraiser benefitted several local rescue groups that were dear to Willams, including SFACC. We thank him for his inspirational, lasting legacy of love, respect, and support for all animals. Thanks also to ACC cat volunteer and Live Nation employee Molly Schminke, who helped to organize the event.
Here's a LINK to a special PSA featuring Robin Williams narration
, created for SFACC to expand awareness and support for all of our shelter animals.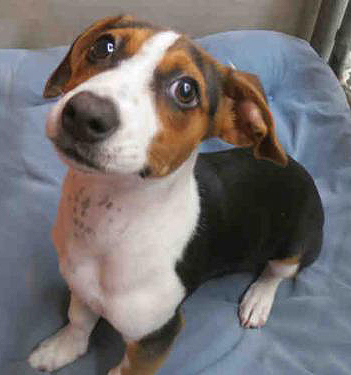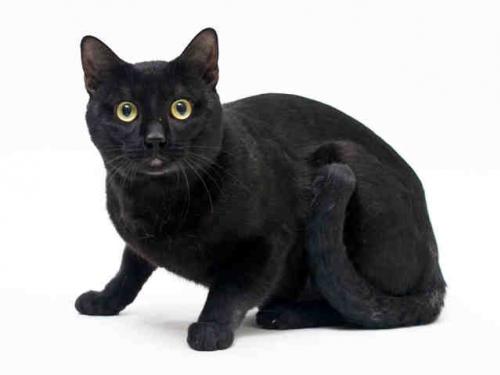 Petunia (L) & Oliver (R)
- available at ACC.
Free and Subsidized Spay & Neuter
Services at the SFSPCA
To reduce unwanted pets and feral cats in the city, ACC's partner, the SFSPCA, offers spay/neuter services for SF residents:
Community Cat Spay/Neuter program: Feral and free-roaming cat S/N, with traps available (free w/deposit).

Free spay/neuter for pit bulls and pit mixes owned by SF residents.

Find out more

.

For animals other than feral cats or pit bull mixes, SPCA offers free or deeply discounted S/N surgeries for low-income San Francisco residents. For info., visit the

Spay/Neuter Clinic page

or call the hospital at 415 554-3030.
---
MARCH HOT BUNS
Sensii and Midnight have been adopted, hooray! ACC has many other amazing, adoptable
rabbits
.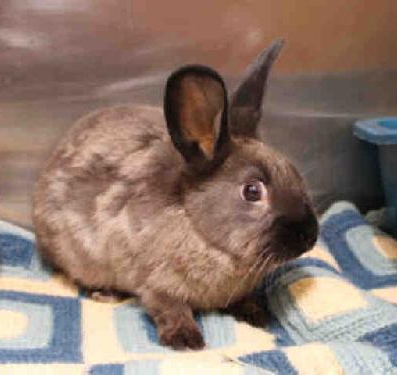 Fig
(A355602)
is a small, super handsome chocolate brown bunny ready for a home. Fig is easy to handle, sweet, and curious.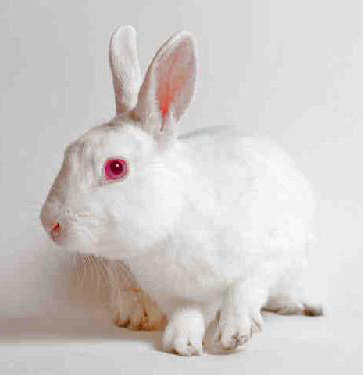 Olaf (A365094) is very friendly and likes people and petting. He is also curious and easy to handle. Olaf is super cute with his lush white fur and bright pink eyes. Olaf was brought in by a good Samaritan that rescued him from Golden Gate Park.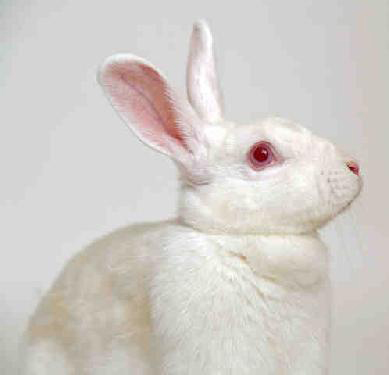 Phoenix (A357812) lives up to her name. This fantastic rabbit came in as a stray and was in pretty rough shape. She has risen out of the figurative ashes, doing very well, and is ready for a secure and loving forever home. Phoenix is friendly, outgoing, and enjoys being petted. She is also alert, active,and curious. Phoenix is just a great bun!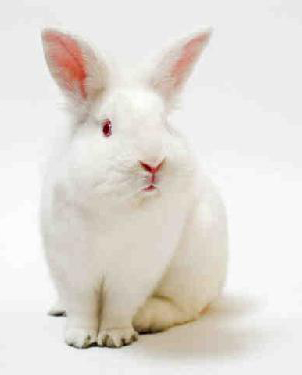 Peekachoo
(A364393) is a great rabbit. This attractive bun with a fun ruff around his neck is friendly, easy going, and easy to handle. He is also happy and exuberant. Peekachoo has lived with dogs and was surrendered to the shelter because his owner no longer had time to care for him. Come meet Peekachoo!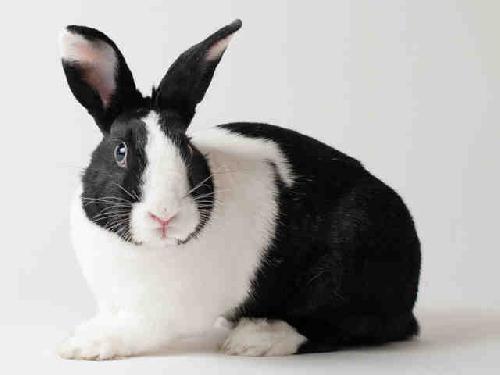 Saskia (A358066) is a stunning beauty of a bun with great black & white markings and super soft fur. She can be a bit shy at first but is calm and very approachable. Saskia is becoming friendlier and friendlier each day at the shelter. She's perfect as a first rabbit.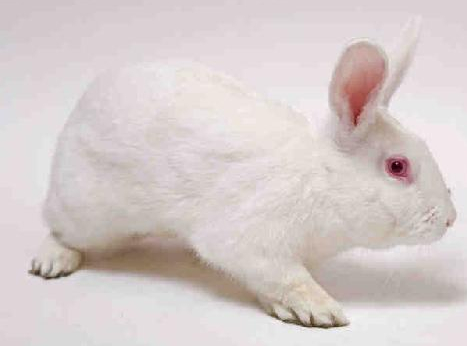 Marshmallow (A361403) lives up to his name - he is soft and sweet. Marshmallow is a sociable, good natured and really fun bun. He was found abandoned in a box in the SF Mission district but it has not dampened his spirits in the least. This is a great rabbit!
ACC has birds for adoption!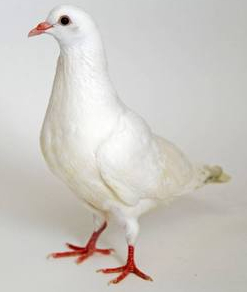 Jax is a beautiful bird that was found as a stray on Nob Hill. King Pigeons make great pets and companion birds. They are sweet, smart, calm, and full of personality. Many people are not aware of them as being pets and they have a hard time finding a home. Kings are domestic pigeons that are bred for food, but they sometimes escape or are set "free." They do not survive long on their own. The lucky ones, like Jax, end up in shelters. Come in and see Jax in the ACC lobby.
---
Be sure to regularly check our SFACC Facebook page for other wonderful photos & posts!
---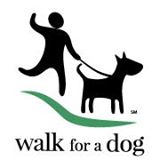 WOOFTRAX APP
Support your local animal shelter simply by walking your dog. For every mile you walk, Wooftrax donates to the shelter of your choice. Get the app at
WoofTrax.com
.
---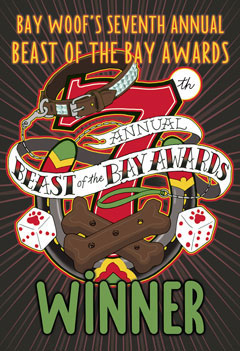 BEAST OF THE BAY: Winners have been announced! SFACC WON 'Best Fundraising Event' for our annual Pet Pride Day, and was a runner up for 'Best Municipal Shelter'. All of the winners are listed in the March issue of Bay Woof.
---