June Is Adopt-a-Cat Month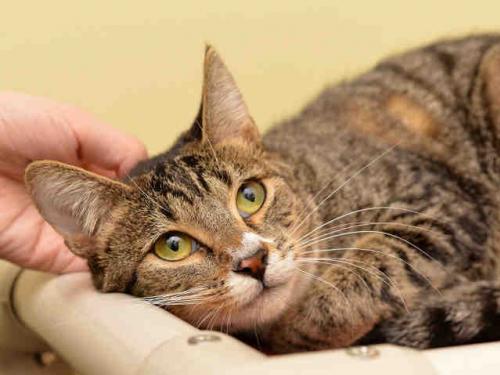 Adopt Cassandra (A365345)
---
Dear Friends,

First of all, a big thank you to the adopters who gave 33 cats/kittens, 9 dogs, 5 chicks, 2 rabbits, and 1 mouse new homes last weekend during Maddie's

®

Adoption Days. Second, thank you to the volunteers, staff, and musicians who helped out. No doubt the animals enjoyed hearing their favorite music from the Music in the Kennel soundtrack performed live.

June is not only "adopt a cat" month, it's PRIDE month, and in this issue we're very proud to honor the Animal Control Officers who are on the streets of San Francisco every day, responding to animal-related calls, at all hours, all over the city. They work tirelessly to rescue critters who are stuck, injured, abused, or lost. Several new ACO trainees are currently part of the team, helping animals and people. Our hats are off to you. Keep up the great work!
Speaking of pride, ACC will have a contingent in the 45th annual SFLGBT Pride Parade on June 28. The theme is "Equality Without Exception." It would be nice to apply this philosophy to rental agreements. If the only housing available to pets in San Francisco is an animal shelter, something needs to be done. Come on landlords, be open to pet-friendly housing.
Come march in support of ACC! (see Events for details.)
Thank you for all you do for animals!

Jane Tobin
Lisa Stanziano
Co-Presidents, Friends of SFACC
---
Shelter Hero—Frog Gilmore, ACO Trainee
by Lisa Stanziano, ACC Volunteer
You may have seen her arrive or depart ACC on her bicycle or scooter, a petite woman with tattoos and wisps of silver hair. Frog Gilmore doesn't fit my initial image of what an animal control officer looks like, but she is the ideal person to work in this field. She has a deep respect for and love of animals, wild or not.
Officially, Frog is still in training, but she's been on the job for nearly a year, and while she is relatively new as an employee of the animal shelter, she has been helping animals since she was a teenager. At 16 she started working in a veterinary hospital. After high school she worked at boarding kennels and with a greyhound rescue organization.
After moving to San Francisco from Texas in the late 90s, Frog worked briefly as a vet assistant before she switched gears to join the organization that produces the Burning Man event (Burning Man is a large annual event that attracts art makers to gather for a week in the desert). She worked behind the scenes, in an administrative/production role for the most part, but occasionally was called upon in the desert when an animal issue came up. "There were surprisingly few problems with animals considering the number of people in attendance." A skunk and a bat both met their fate by encountering human structures (one became stranded in a large pipe and overheated; the bat flew into someone's tent and they killed it out of fear). A few litters of feral kittens were discovered—and all adopted. One puppy was rescued from a negligent teen owner who barely had enough water for himself.
Through her years working at Burning Man, Frog continued volunteering with animals, working with cats at ACC and helping with the Rabies & Microchip Clinics. She has also volunteered as a vet tech with VetSOS, an organization that provides medical care to companion animals of the homeless. "Working with VetSOS was eye-opening for me; it introduced me to a diverse group of people, of various emotional, mental, and socio-economic levels. I realized that I wanted to use my communication skills and interact with people in a more direct way to assist them."
After Frog participated in the Reserve Officer ride-along program at ACC her path eventually led to leaving Burning Man after 15 years to train as an ACO, and she's been at ACC about 1 year now. Like all ACOs, Frog started out by working the dispatch desk, which is where all animal calls are received, transcribed, and then assigned to officers in the field. She's gradually gaining more experience in the field, learning the intricacies of rescuing kittens stuck in heating ducts, herding stray guinea pigs in Dolores Park, and rescuing all kinds of animals in the City—wild and domestic. "Officers respond to all animal calls: dogs, cats, birds, chickens, raccoons, skunks, opossums, reptiles, you name it." She described helping an injured crow. "Crows are very social. They stay by their companions and if one is injured, they will dive-bomb a human to protect their friend. We had a call where we could not get near an injured crow, and my Field Training Officer Flores suggested using an open umbrella, which allowed for cover so the other crows couldn't see what we were doing, enabling us to approach and help the injured bird." Frog is looking forward to learning more things like this to help animals in the field.
Frog has a thing for bicycles. She rode in the AidsLifeCycle last year, a 7-day bike ride from San Francisco to Los Angeles to raise money and awareness in the fight against HIV/AIDS. Frog also has a hand in helping organize an unusual S.F. event called Bring Your Own Big Wheel—kind of a Bay to Breakers with children's plastic trikes that takes place in Potrero Hill with costumes, a DYI vibe and family fun!
At home Frog lives with the lovely Border Collie mix Girlie, who was a "desert dog"—rescued from the Black Rock Desert of Nevada in 2006. They also live with 9-year-old Bob, a cat with an amputated tail. Bob was rescued from the less-than-ideal situation of living in a shopping cart near Union Square and being fed chocolate Ensure.
Frog has a deadpan sense of humor but is also quick to chuckle. She's a thoughtful observer who has a friendly way to communicate a point, a talent that will serve her well for an Animal Control Officer. I'm glad she's out there, protecting and rescuing SF's critters, and helping educate people about the services of ACC.
ACOs Are Outstanding
in the Field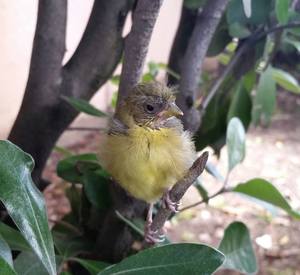 Our animal control officers are on the job rescuing animals every day (and night.)An Animal Care & Control Officer in Training Helped this fledgling: "I responded to a call regarding a baby bird that wandered into a local dry cleaning business off of Union Street. I retrieved the bird and found a near by bush where it would be safe from traffic and pedestrians and soon the bird was reunited with it's parents." Thank you Officer Gerri for all you do!
This black feral cat was stuck on a high ledge for three days. Officer Kersten used his netting skills to rescue the kitty and set him free.

On another call, ACO Kersten rescued rock crabs from a Mission sidewalk and set them free.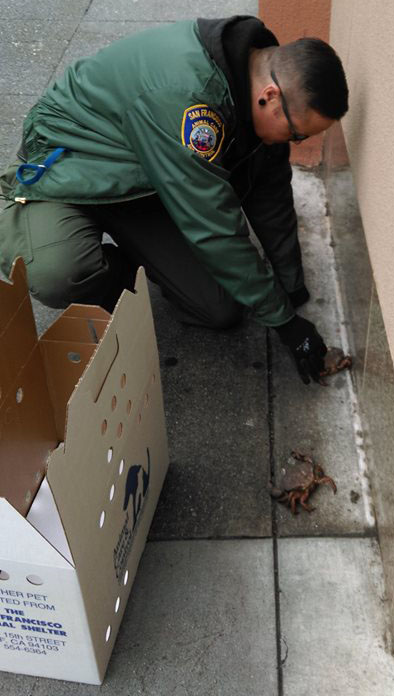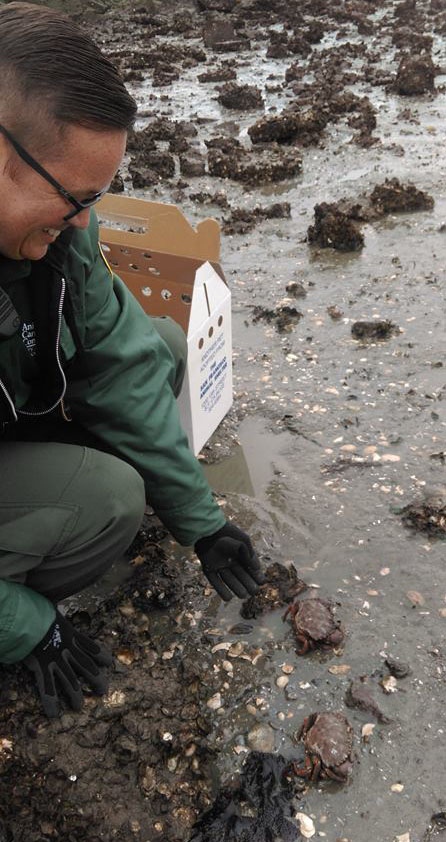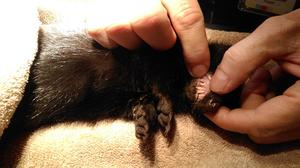 ACC cares for many types of animals, including wildlife. This little skunk wasn't feeling well, so he got a vet exam and is now getting some R&R with
SF ROMP
(San Francisco Rescued Orphaned Mammal Program.) ROMP also provides humane wildlife conflict resolution for people with unwelcome visitors on their property.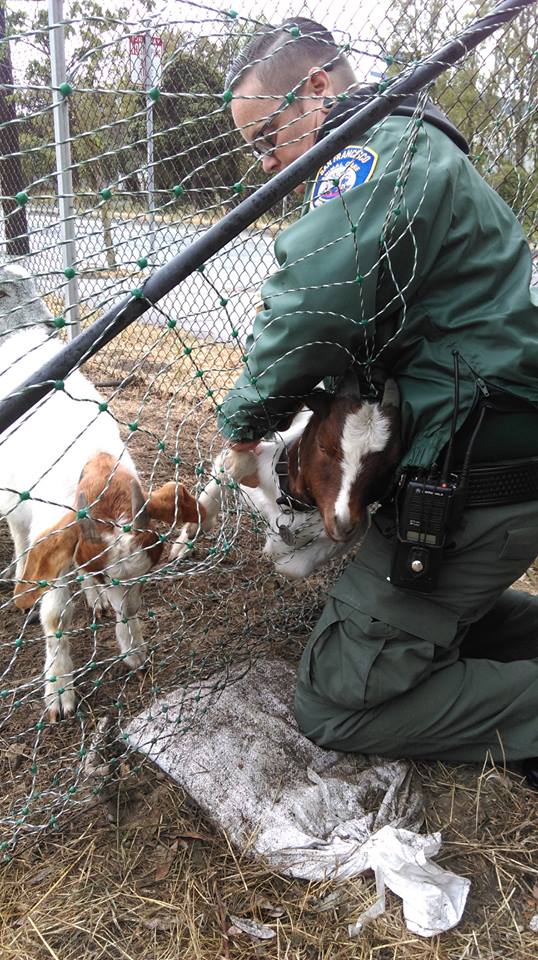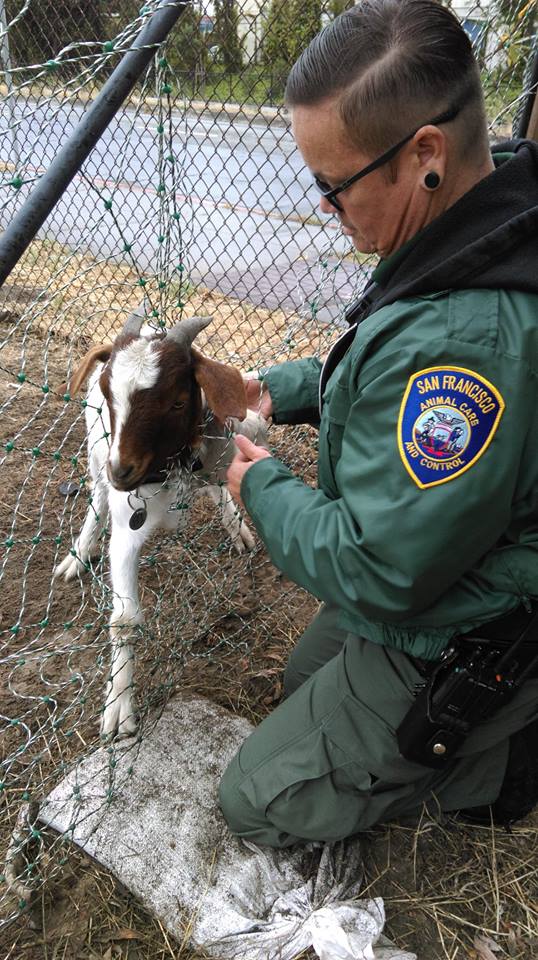 Another day, Officer Kersten came across this little goat stuck in a fence. Goat mom was very grateful for the assistance in getting her kid out of this predicament.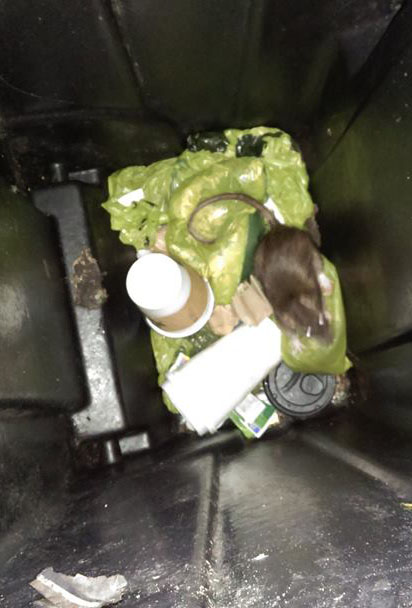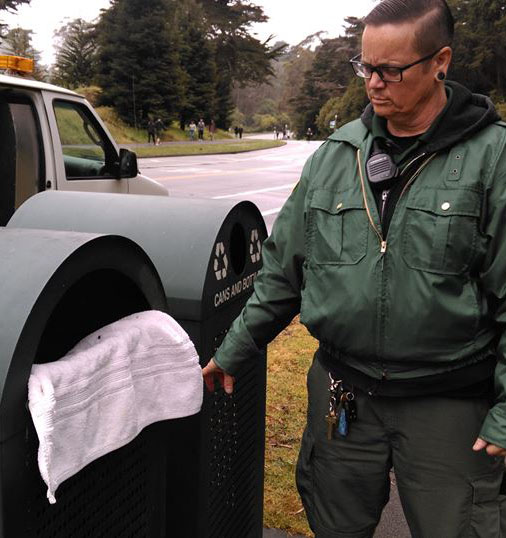 This little rat got himself stuck in a garbage can and couldn't get out. Officer Sadler and Officer Kersten gave him a towel 'ladder' to help him escape. All is well.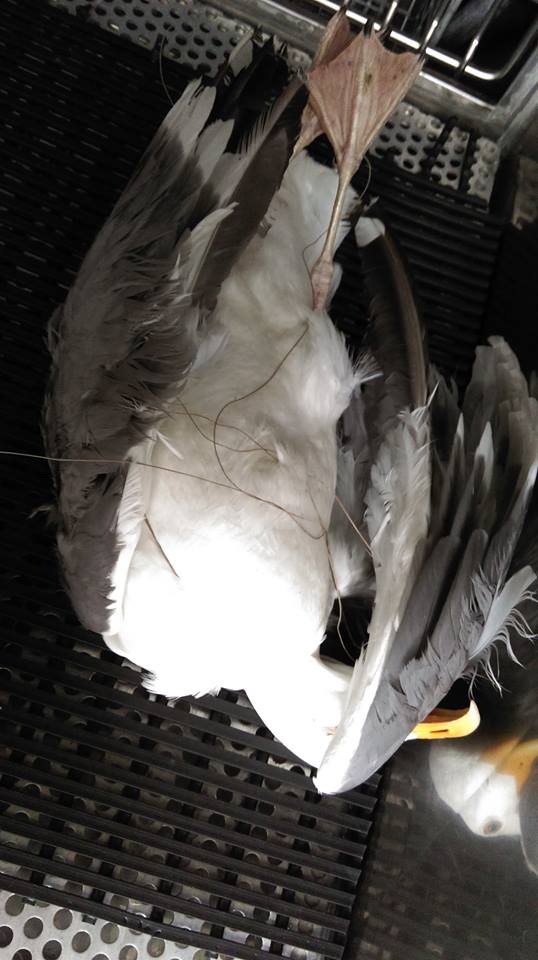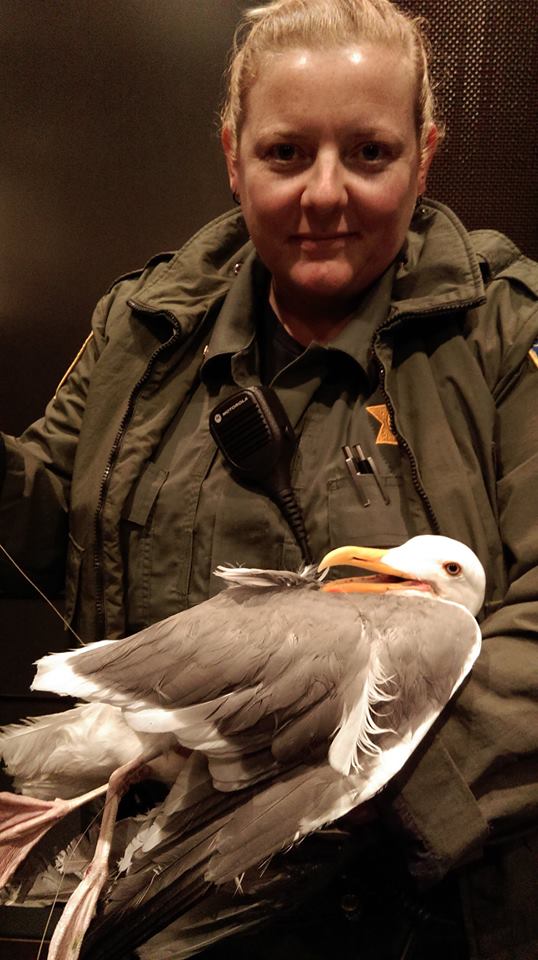 Officer Sadler came to the aid of a seagull that was tangled in fishing line and hanging from a building. She made sure he was untangled and got him a clean bill of health from our shelter vets. Thank you ACC Animal Control officers for taking care of business!
Dogs of the Month:
Buddy & Potter
...They're still here! We thought these great dogs would be adopted over Maddie's Adoption Days but they're still waiting for their forever homes. Yours?!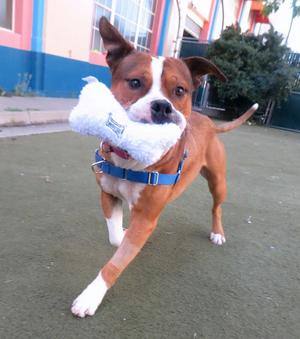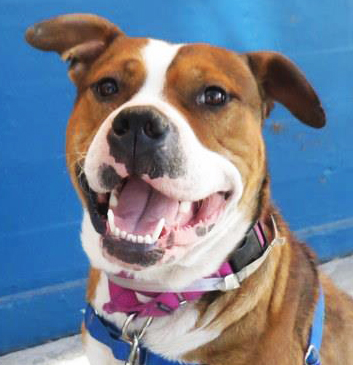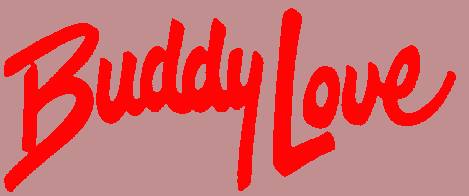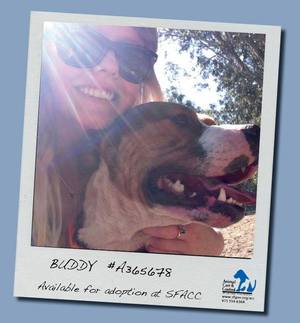 "I love Buddy because he is the ultimate cuddle buddy."
Buddy
(A365678) is a sweet boxer-mix boy who fancies himself as a lap dog—and who would tell him otherwise? He is a happy, friendly, and handsome dog that likes to meet new people and is very interested in the world around him. Buddy is looking forward to class to bond with his new people. Is that you?
Check out this
video of Buddy
rolling and playing in the park.
Buddy's adoption fee is covered by a generous sponsor.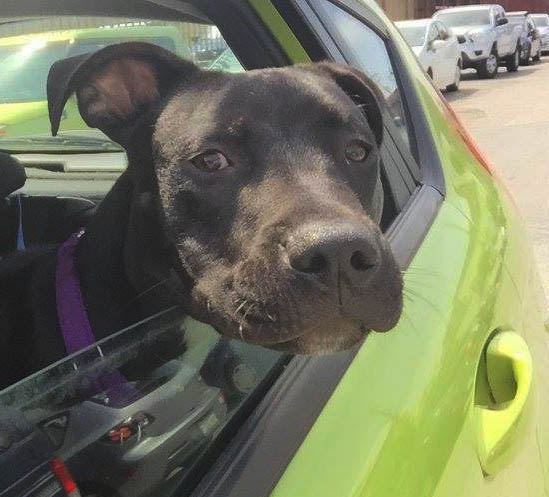 Potter (A367309)
Is it hard to describe Potter? Not in the least! It takes a lot of words though: affectionate, athletic, attentive, a champion cuddler & snuggler. Also: gentle, handsome, inquisitive, joyful, playful, silly, social, supersmart & eager to learn! Potter already knows "sit," and "lie down."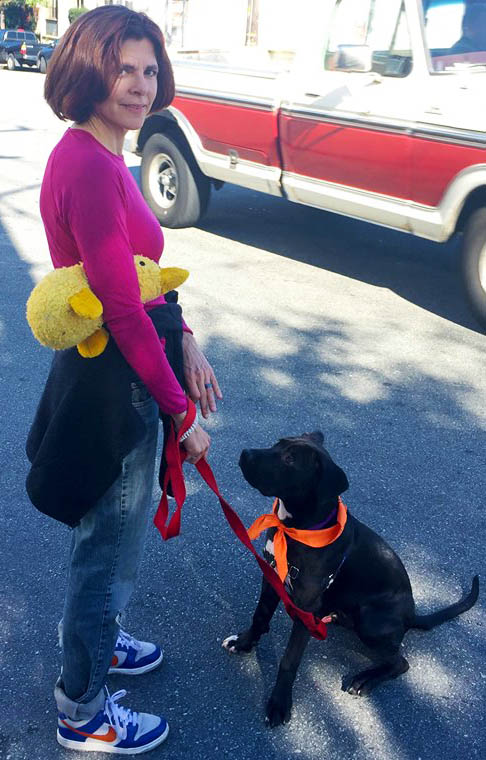 Potter accompanied ACC volunteer Sarah recently on a field trip—in the car, walking calmly on a busy street, hanging out at a café, and enjoying every minute.
Potter's adoption includes FREE Training Classes thanks to a generous donation FROM our community partners at
Pawsitive Tails
. This superstar pup has been patiently waiting for his forever family to find & adopt him. Could that be YOU?
Reunited and It Feels So Good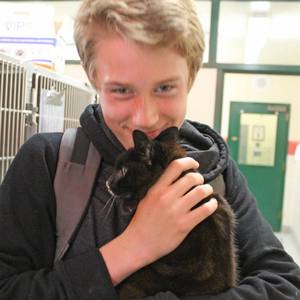 When a Lost Pet Gets Found Life Doesn't Get Much Better! This sweet senior cat who mistakenly made it outside was reunited with her person last week—tears of happiness flowed freely. Please spread the word for folks to come to Animal Care & Control San Francisco when they are looking for a lost pet.
The best way to reconnect with your lost pet is to have your furry friend microchipped at the

June 14th

clinic!
(See Events for details.)
Scholars in Collars
These dogs not only passed their rigorous behavioral exams when they arrived at the shelter, they've been to "graduate school" and learned how to be wonderful companions from ACC volunteers who have taught
these lovely, bright dogs their leash skills. They are ready to graduate to your home!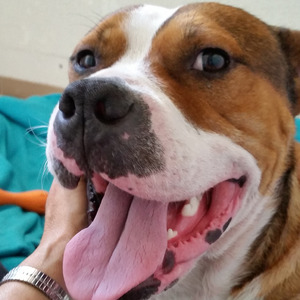 Buddy
(A365678)
Rugged Good Looks.
Loyal as all get out. Prefers boxers to briefs, and would love to be in your lap all evening.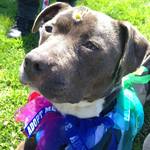 Diamond (
A370171)
This petite sweetie enjoys walks, making friends, and cuddling; she makes an adorably snortling noise when petted.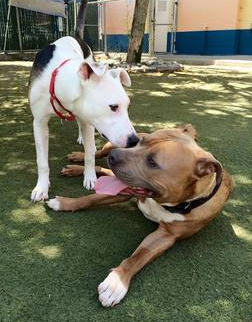 Oriole (L) has been adopted and Jace is now available at SFSPCA!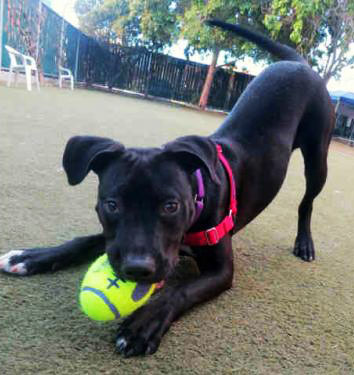 Potter
(A367309)
Enjoys jaunts about town, especially outdoor cafes. See "Dogs of the Month"!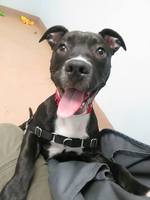 Punky Brewster
(A372267) loves life! She will greet you with a happy wiggle waggle and is very affectionate. She already knows SIT and enjoys training.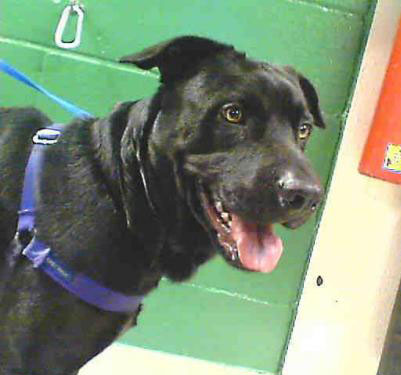 Riley (A372569)
can't wait to meet you! This gentle, easy-going guy enjoys exploring the world; he'll be an excellent companion for jaunts around town.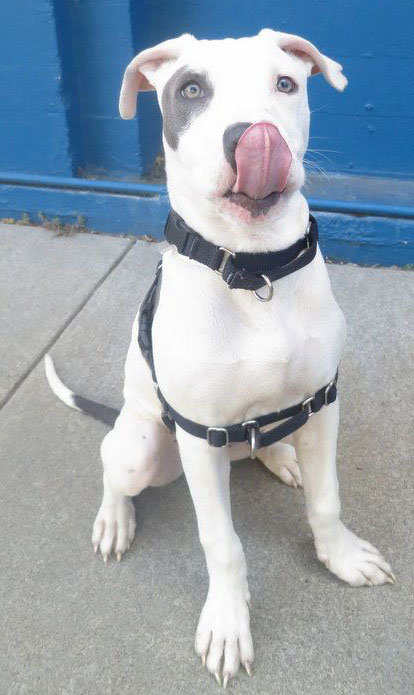 Rohan (
A371703)
is a super adorable, sweet puppy who loves to romp and play. He has amazing eyes and is a friendly fellow who will love you unconditionally.
Snow
(A370520)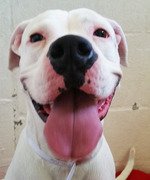 Gorgeous, playful and athletic--this lady has it all! Well-trained and social, Miss Snow will woo you in no time. Snow already knows "sit," paw," and "down."
Spunky
(
A370601)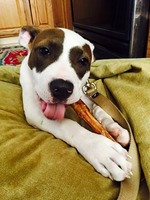 Wiggly waggy pup Spunky lives up to her name. She's active, playful and full of fun. This adorable girl loves making new friends, exploring the world and playing!
Check out more of ACC's animals for adoption (dogs and cats) on the
shelterme.com
website.
Toys (for Animals) by Tots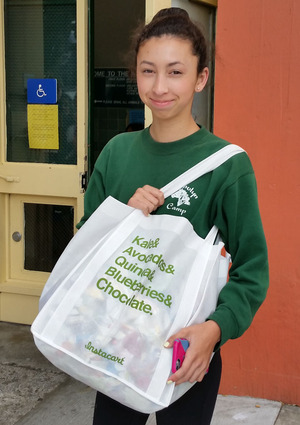 Contributed by Tess, an 8th grader at Marin Country Day School
During the beginning of the school year, the 8th grade class in Marin Country Day School was asked to choose an agency from a list to volunteer at nine times during the course of the school year. Six students were assigned to SF Animal Care & Control.
Later in the year, our teachers asked us to complete a community action plan for our agency. We had to think about things that our agency needed and would use. Things that would help the agency, the people, and the animals. This idea also had to be feasible, not use an outrageous amount of money, and not take too long to complete. The students in our group had many ideas, like having a toy drive, asking companies to donate, and more, but one idea stood out. During our time volunteering at the ACC our group leader, Jane, had taught us how to make dog toys with fabric. We decided to make dog toys (that could also be used with other animals) with our kindergarten buddies. Doing this project would educate people in our class and the kindergartners about animal shelters, would provide more toys for the dogs, and raise publicity through our school for the ACC. To plan this activity we had to contact the kindergarten teachers to find a free buddies period to make the dog toys and precut a bunch of fabric for the toys.
When the period arrived on May 6th, one member from our group went to each kindergarten classroom. We taught the kids about animal shelters and the ACC, and learned about their own pets, some of which had been adopted from a shelter. When the 8th grade buddies arrived we gave an example of how to make the toys--take three or a multiple of three strands of fabric, knot at the top, braid the pieces (if more than three strands group strands into three groups), and then knot at the bottom.
It was a fun activity to make dog toys with the kindergarteners and hear their own personal stories about their pets. We made a ton of toys!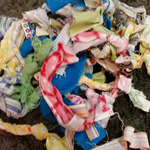 Later Jane was contacted and we were able to go to ACC and give the toys to the dogs with the help of Lisa. Seeing the dogs with their new toys felt great. Seeing the dogs happy and excited because of us, the kindergarteners, and our fellow classmates felt like we were really making an impact. We also want to thank the ACC for hosting and teaching us over the school year.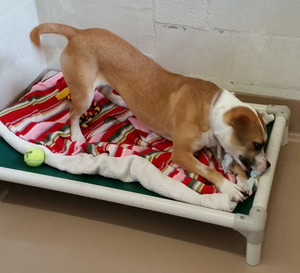 Mocha enjoys her new toy, made by MCDS students.
Gem Shines in Fido Friendly Magazine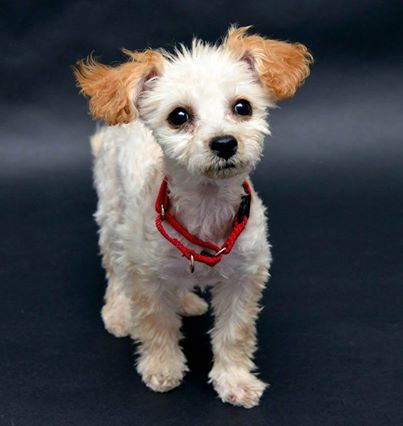 Gem, the cute little poodle rescued in May of 2013 at SF Recology, and eventually adopted by Friends board member Patricia Aleman, was featured in the spring issue of Fido Friendly Magazine, a national publication. Check out the
article
on p. 62, by Penny Eims: Gem, A Precious Discovery Amidst Trash.
Happy Tales...
Adoptions & Updates
Update on Daisy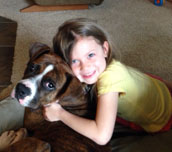 "We adopted Daisy in January 2014 from ACC. Daisy was a special case because prior to coming to ACC, she was neglected and was severely underweight. The folks at ACC did a great job getting her on the road to recovery and now she is in perfect health and has made our family complete. She is a big goofball and absolutely loves playing with the kids but watch out for those paws when she starts boxing. We couldn't imagine our lives without her.
"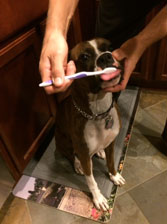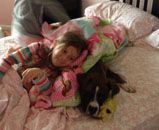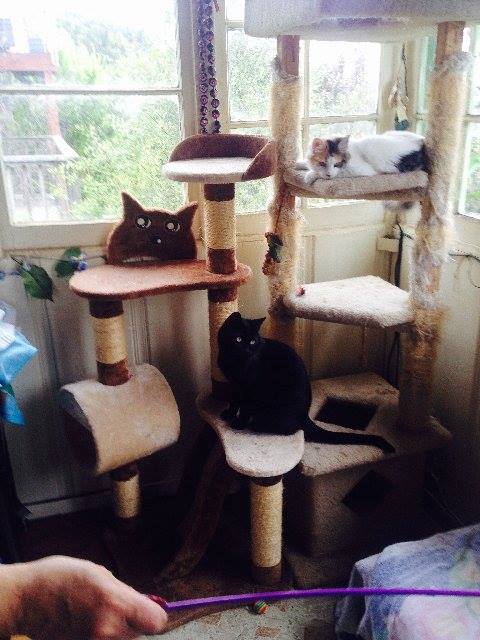 Rosalie enjoys the top level of this CATastic Cat Tree, with her new BFF, Smokey.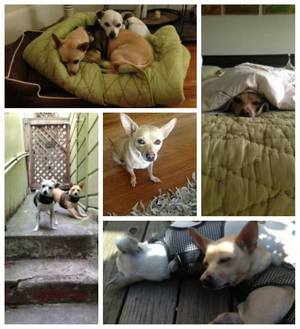 Horchata is living a charmed life!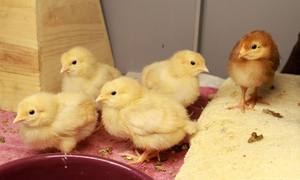 These chicks were adopted over Maddie's weekend and are now living in Oakdale.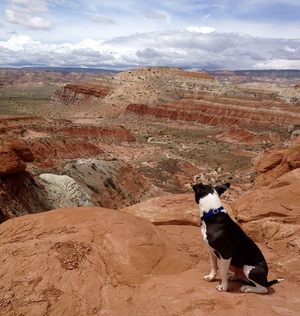 Cosmo takes in the view on a road trip to Utah (and back). A former ACC dog, Cosmo is currently fostered by Daniela (ACC volunteer) and is available for adoption through Grateful Dogs Rescue.
---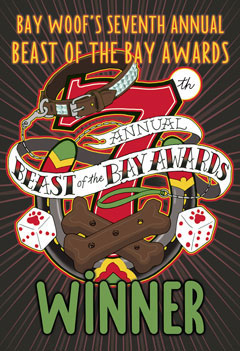 BEAST OF THE BAY: SFACC WON "Best Fundraising Event" for our annual Pet Pride Day, and was a runner up for 'Best Municipal Shelter'. All of the winners are listed in the March issue of Bay Woof.
News/Events
& Ongoing Outreach
---
---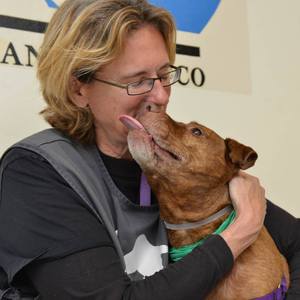 Volunteer Kathy with Tiga (adopted!)
New Volunteer Orientations
Call (415) 554-9414 to sign up.
Pre-registration is required.
All sessions are 10:00 am-noon. Upcoming 2015 Dates:
June 6 (Saturday), 13 (Sat.)
July 11 (Saturday), 26 (Sunday)
August 8 (Saturday), 22 (Saturday)
The animals LOVE all of our volunteers. You can walk and train dogs, socialize cats, and pet bunnies and guinea pigs to enrich their lives at the shelter and increase their chances for adoption. Learn how to foster a kitten or puppy. Or help out at outreach events to spread the word about ACC. Volunteers must be at least 18 years old & commit to volunteering 2 hours a week for a minimum of 6 months. The first step to becoming a volunteer is to attend a New Volunteer Orientation. Call (415) 554-9414 to register.
---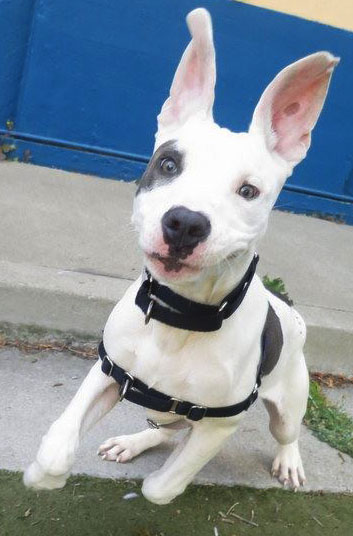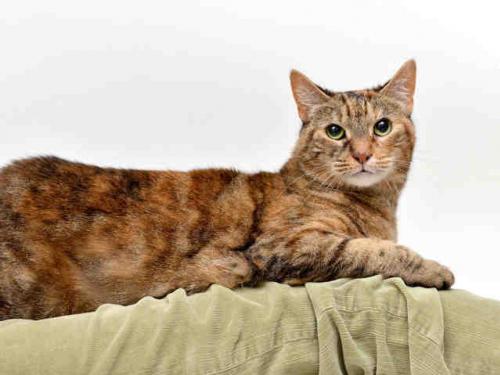 Rohan
, and

Abby
are

available for adoption
.
Low-cost Rabies and Free* Microchips
for Dogs and Cats at ACC
Next session: Sunday, June 14, 2015 10am-1pm. Microchip ID and collar tags are the most effective ways to identify your dog or cat if they are ever lost. All clinics (except PPDay) are held at SFACC, 1200 15th Street @ Harrison.

All clinic services are administered on a first come, first served basis. SERVICES ARE LIMITED TO 80 ANIMALS.
Additional 2015 clinic dates:
Sunday, September 13
Sunday, October 25 (at Pet Pride Day, Sharon Meadow, Golden Gate Park, 11am-3pm)
Sunday, December 13
*Microchips are FREE for San Francisco residents with licensed dogs. Dog licenses are sold on site at the shelter (
fees vary
). Microchips are $20 for those outside San Francisco. Rabies vaccinations are $6 and are required for the license. Sponsored by Friends of SFACC & SFVMA.
---

GO NUTS! FREE Pet Fixes Every Month




@ ACC Every 3rd Thursday

1200 15th St, SF, 94103.
Next Spay/Neuter Clinic:

June 18, 8:00 am
Pets owned by SF residents are eligible. The mobile clinic is provided by Peninsula Humane Society. Accepting pets from 8-9 am on a first come first served basis. One pet per family; dogs and cats only; no dogs over 80 lbs and no pets over 8 yrs old. For details, including pre-surgery instructions, call (650) 340-7022 x387.
---

VetSOS Project Homeless Connect
VetSOS
is a volunteer-based project providing free veterinary care for homeless San Franciscans. Clients/patients are seen on a first come-first served basis.
July - Bayview with SOS Medical Van
Tuesday, July 14, 2015
Warm Water Cove Park - 24th and Illinois St.
Accessible by Muni T-Line (exit at 23rd Street)
Human Health Care Services will be provided by the Street Outreach Services Medical Van
Services begin at 12:30 pm
For more info. about clinic dates and locations, please call (415) 355-2248
.
---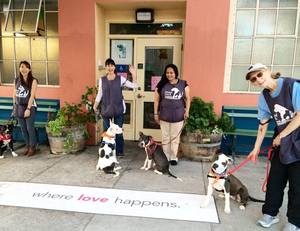 Watch the group walk video!


Classes for Dog Volunteers


Note: These classes are for current volunteers who have been through basic training.
April classes TBD. Dog volunteers, look for an email from the Behavior & Training staff.
Adoption includes FREE Training Classes thanks to a generous donation by our partners at Pawsitive Tails.
---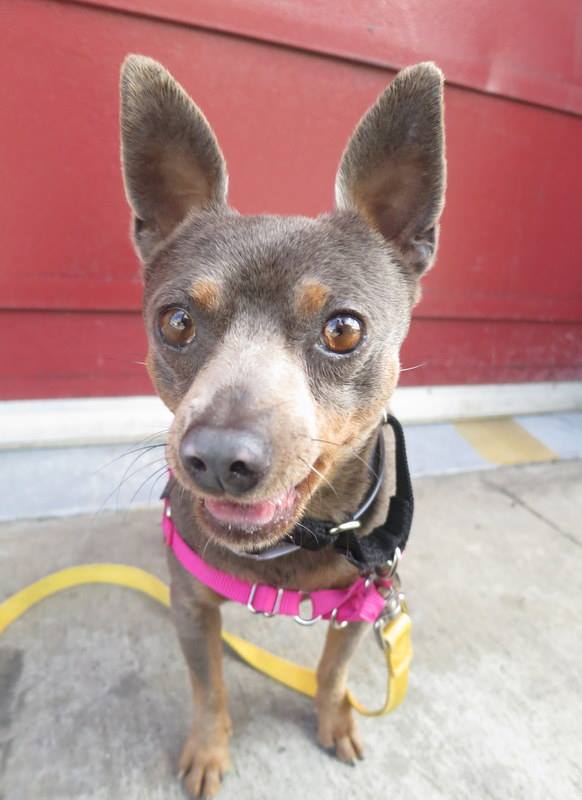 Deliciously adorable Mr. Fudgesicle
(A371771
) is a real treat, with his sweet nature, gorgeous coloring and lovely personality!
June 20 - Pet Adoption Event in the Sunset
Sunset merchant Animal Connection has teamed up with ACC to host a pet adoption at their store. Stop by the shop at 2440 Judah Street from 12pm–4pm on Saturday, June 20 to check out adoptable animals.
---
ACC Outreach at Pet Food Express
on Market @Dolores St. in SF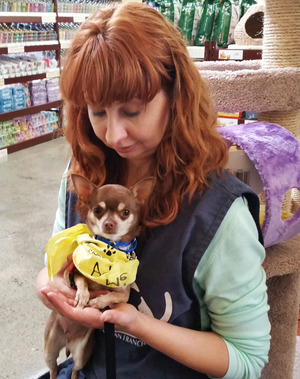 Small Animal Awareness 11am-2pm.

Share information about small animals (rabbits, guinea pigs, rats, hamsters, birds) the shelter often has for adoption.

Note: Volunteers needed to continue this outreach. Please contact

Deb Campbell

if you're interested.

Meet ACC Available Dogs 1 pm-3 pm, every third Saturday near the Cat Adoption Center inside the store. Dog handlers wanted. You must be field trip trained. Contact ACC B&T to find out more. Next date: June 20.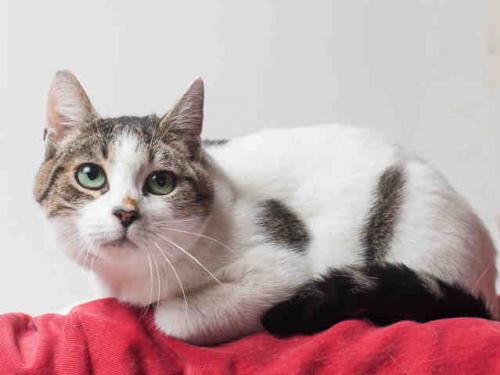 Visit the Cat Adoption Center at the 1975 Market St. PFE store. 689 cats and 28 rabbits have been adopted there since the satellite site opened in 2012. (415) 431-4567.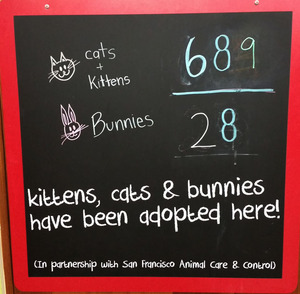 ---
SF LGBT Pride Parade - March with ACC!
A contingent for ACC will march in the parade on Sunday, June 28. This year's theme is "Equality Without Exception." You don't need to be an ACC volunteer to march in support of ACC and animal costumes are encouraged. No shelter animals will be in the parade, though people can bring their own animals if they don't mind crowds. If you'd like to march with the ACC group, please contact Christina Smith:
christina.smith@sfgov.org
or sign up on the volunteer room or community room clipboards by Friday, June 18
.
---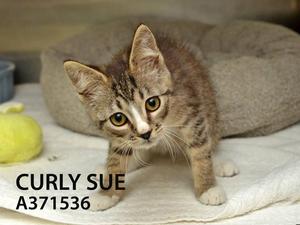 Fun and loving Curly Sue is newly available for adoption. This little cuddler has mild
Cerebellar Hypoplasia
(CH) and need an adopter that understands what a wonderful kitten she is and what her special needs are. CH cats are super nice and Curly Sue is no exception. Curly Sue was in a great foster home while getting big enough to be adoptable.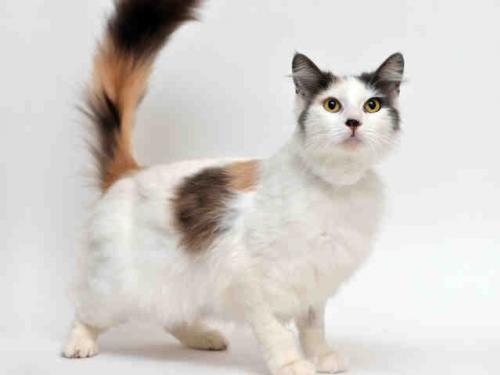 Miss Bigelow (A368167) Miss Bigelow is beautiful, loving cat. An elegant, regal kitty, she was abandoned by her people when they moved away without her. Miss Bigelow made a bee-line for our laps during her photo shoot and was super good natured when we put her back on the paper time and again. Come meet this sweet beauty at Pet Food Express Adoption Center, 1975 Market Street, San Francisco, CA 415-431-4567
See more of our fabulous felines on the ACC website
!
---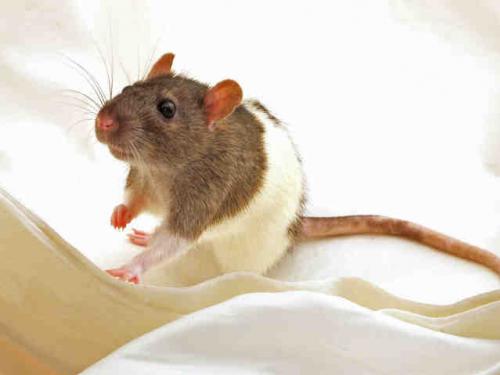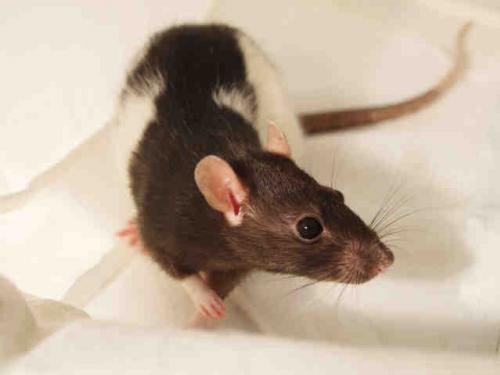 Reba, Lainie, Julie, & Bia are sweet and adorable rats ready to find forever homes.
They'd love to go home together (or in pairs).
ACC has LOTS of cute friendly rats available for adoption.
They are smart, affectionate, and make great first-time pets.
---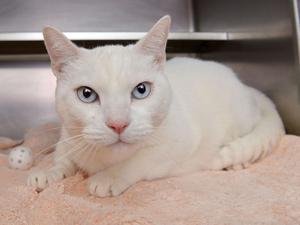 Panchito
is a gentle and loving soul. This super handsome and unusual looking fellow seems to find shelter life a bit daunting but is a nice, nice guy
.
Come meet him!
---
Community Partners Help ACC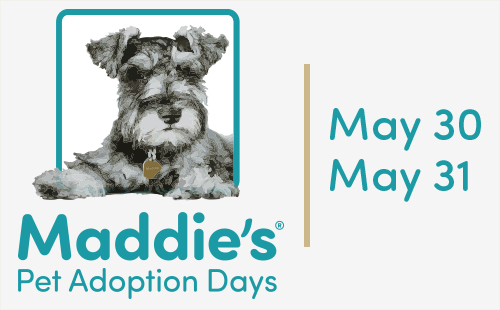 #ThankstoMaddie


The last weekend of May, ACC participated in
Maddie's® Pet Adoption Days
. During the adoption event, 33 cats and kittens, 9 dogs, 5 chicks, 2 rabbits, and 1 mouse were adopted. Thank you to all of the adopters who gave all of these animals happy homes! Special thanks go to dog volunteer and Friends board member Kathy Hentges for inviting the SF Civic Symphony and Civic Strings chamber quartet to play beautiful classical music at this event. Thank you musician/cat vol Thomas Alexander too! All of the staff, volunteers, public, and the animals enjoyed the sweet sounds.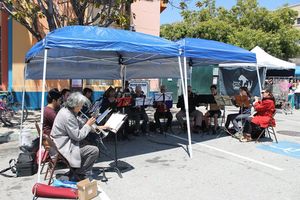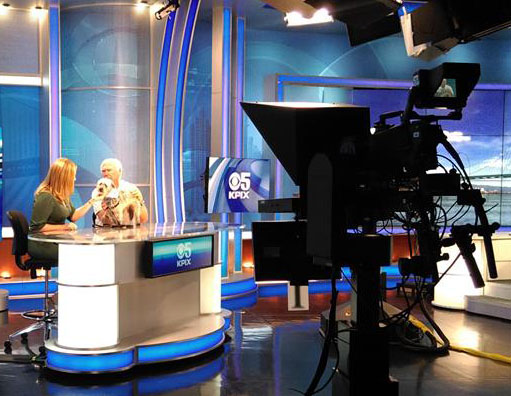 Richard Avanzino introduces Rex on KPIX.
Rex went to his new home over Maddie's weekend.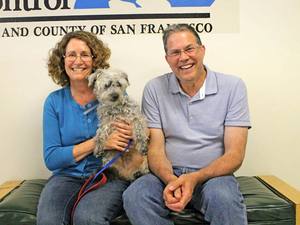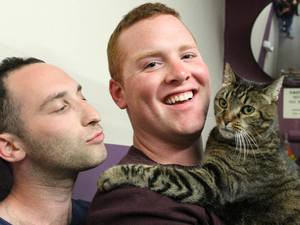 Star was adopted #ThankstoMaddie!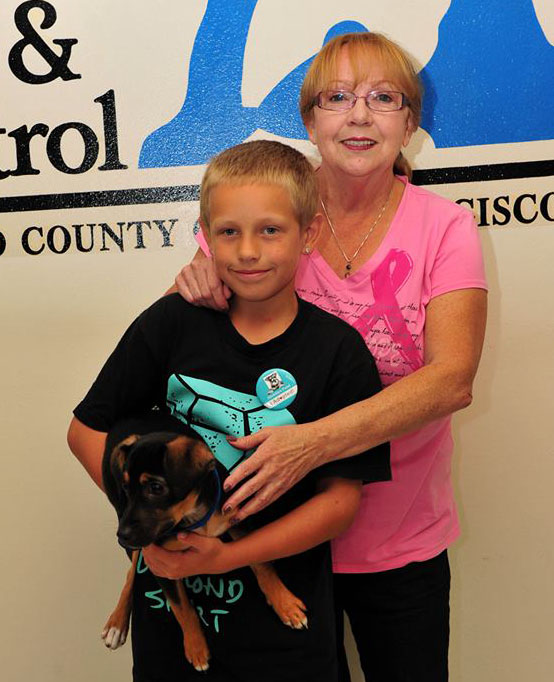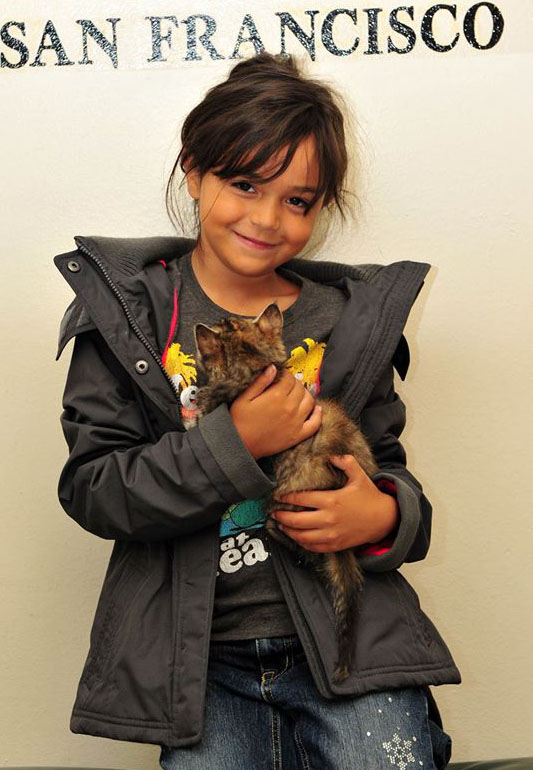 Foxi (L) was the first Maddie's adoption on Saturday!
...Aubrey made her adopter's day!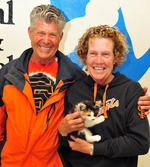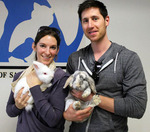 Anna the kitten, and Apollo the bunny go home!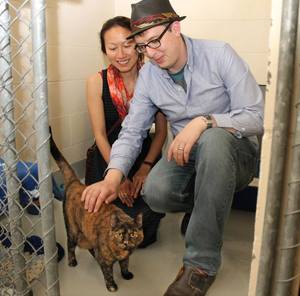 Bella Donna with her new parents.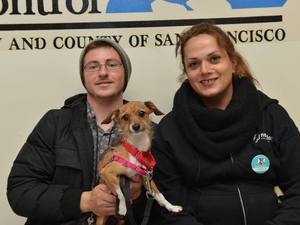 Brave is adopted!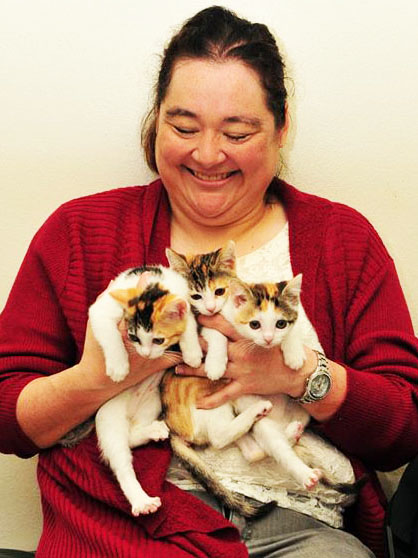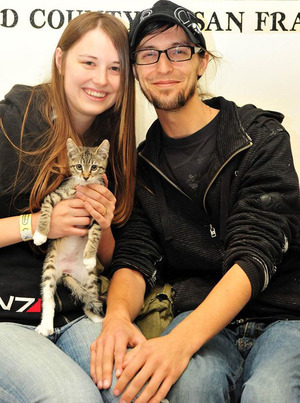 Three calicos go home together; and Grayling will be happily spoiled!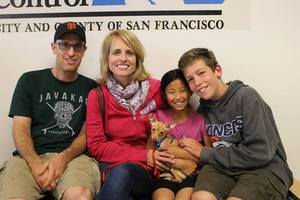 Gigi has left the building. #ThankstoMaddie
Gunner goes home--lucky dog!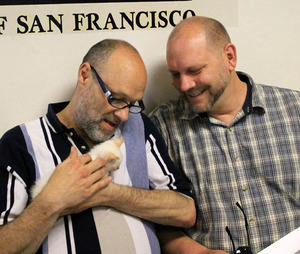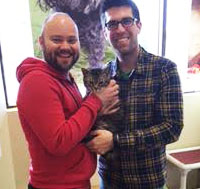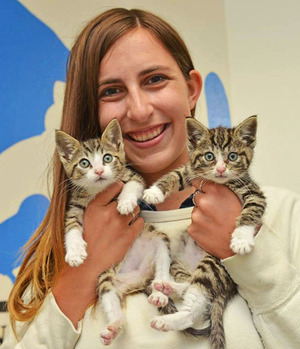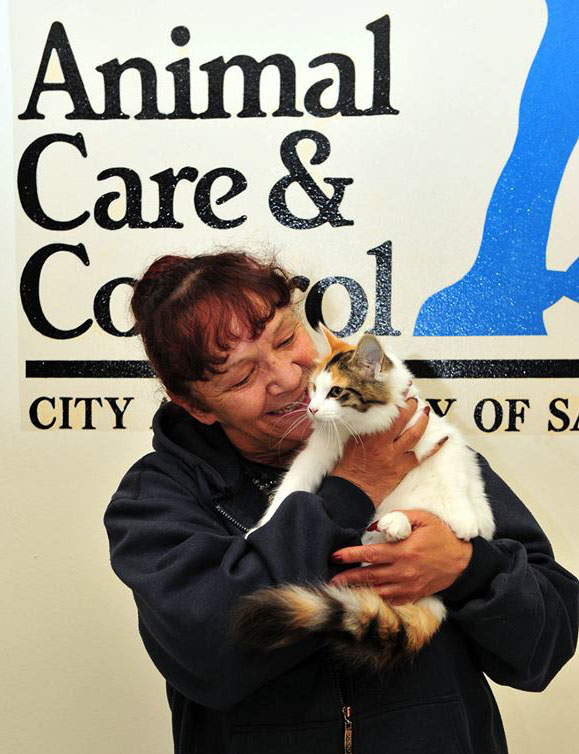 Many kittens were adopted at Maddie's--including Maisie and Mochi (L).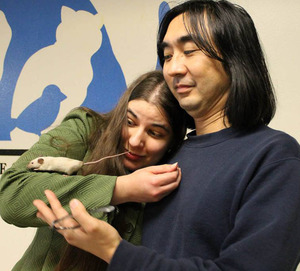 And a mouse, Lambchops!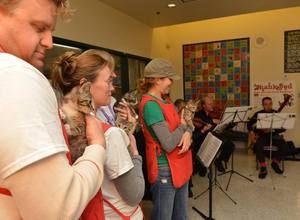 SF Civic Strings entertaining volunteers and kittens.
---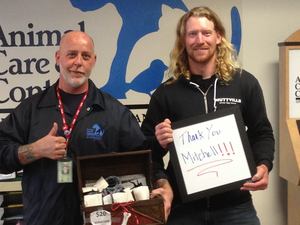 Ropes for Rescues donated a new batch of dog leashes, made from recycled climbing ropes, to ACC. Thank you Ryan, Ropes for Rescue, and Dog Patch SF for your generous donation! Pictured are Ryan (R) and Craig, ACC Shelter Representative.
---
Community Cat Spay/Neuter program: Feral and free-roaming cat S/N, with traps available (free w/deposit).

Free spay/neuter for pit bulls and pit mixes owned by SF residents.

Find out more

.

For animals other than feral cats or pit bull mixes, SPCA offers free or deeply discounted S/N surgeries for low-income San Francisco residents. For info., visit the

Spay/Neuter Clinic page

or call the hospital at 415 554-3030.
---

Community Vet Clinic at PFE
VIP Petcare has opened a walk-in community clinic at the Pet Food Express store at 1975 Market St., SF. No appointments are necessary for routine veterinary care including physical exams, cat & dog vaccinations, anal gland expression, ear cleaning, eye exams, nail trim, microchip pet ID, medications, and more. All cats must be in carriers and all dogs must be on leashes. Monday-Thursday, 2:30-7:30pm
.
---
Ongoing Need for Fosters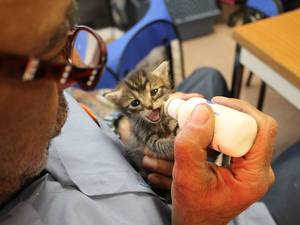 ACC is in need of fosters for underage puppies and kittens.
Toni's Kitty Rescue (TKR) is a nonprofit organization that partners with SFACC to find, train, and oversee fosters for ACC kittens until they're ready to be adopted. The first step to becoming a foster is to attend an SFACC New Volunteer Orientation. Pre-registration is required. Call
415-554-9414
.
---
June HOT BUNS!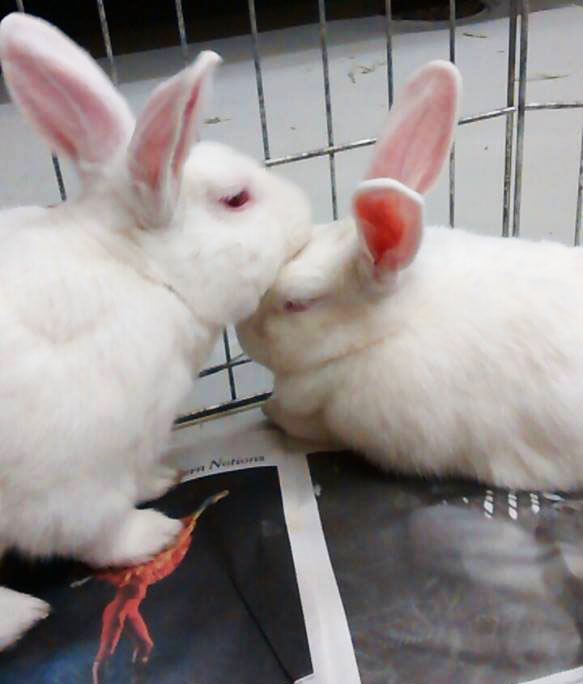 Marshmallow and Phoenix share a moment. These darling buns are waiting for their forever home, either alone or together. Twice the buns, twice the fun! Come meet them and all our other lovely rabbits today! (A361403/A357812)

Rabbit update: Apollo, Butters, Erica, Haley, and Peekachoo have been adopted! ACC has many amazing, adoptable
rabbits
, including a few new ones.
We have also have some very friendly rats, a guinea pig, and two toads for adoption.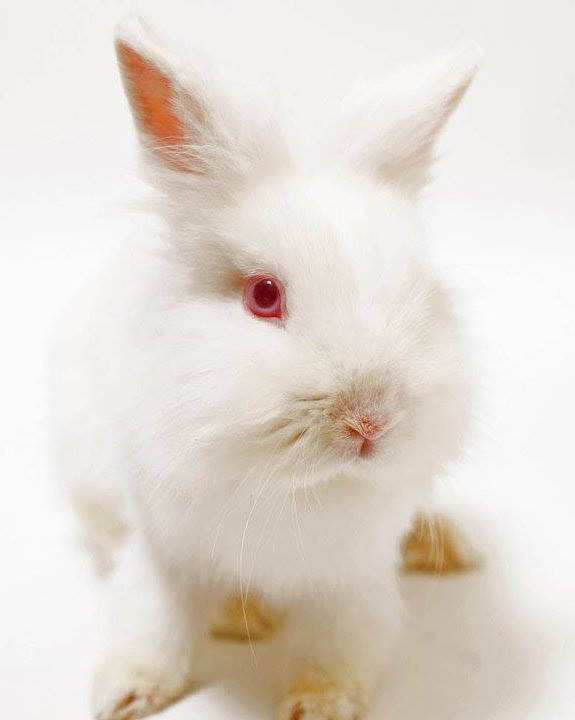 Artemis
(A370138)
is a sweet, engaging, and playful young dwarf rabbit. She is quite small and also easy to handle. Artemis has a fun little ruff of fur on her head and neck and bright big pink eyes. Come meet this cutie pie!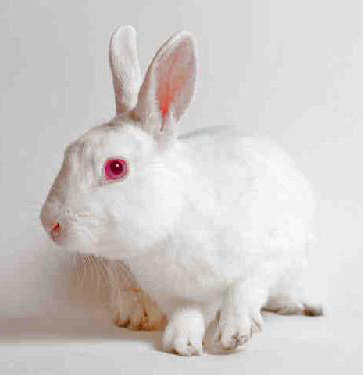 Olaf (A365094) is very friendly and likes people and petting. He is also curious and easy to handle. Olaf is super cute with his lush white fur and bright pink eyes. Olaf was rescued in Golden Gate Park by a good Samaritan.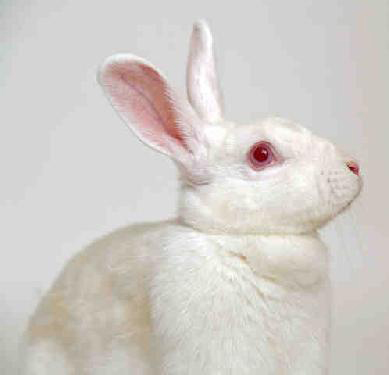 Phoenix (A357812) lives up to her name. This fantastic rabbit came in as a stray and was in rough shape. She has risen out of the figurative ashes, doing very well, and is ready for a secure and loving forever home. Phoenix is friendly, outgoing, and enjoys being petted. She is also alert, active,and curious, a great bun.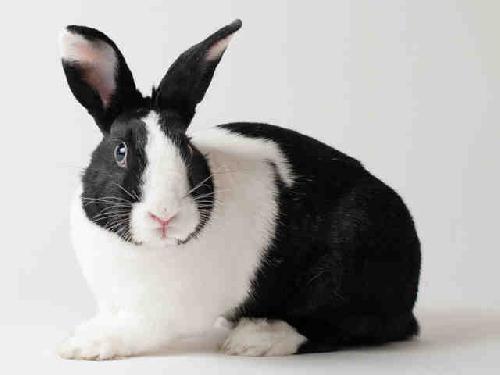 Saskia (A358066) is a stunning beauty of a bun with great black & white markings and super soft fur. She can be a bit shy at first but is calm and very approachable. Saskia is becoming friendlier and friendlier each day at the shelter. She's perfect as a first rabbit.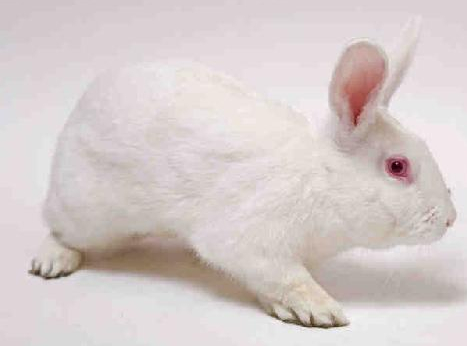 Marshmallow (A361403) lives up to his name - he is soft and sweet. Marshmallow is a sociable, good natured and really fun bun. He was found abandoned in a box in the SF Mission district but it has not dampened his spirits in the least. This is a great rabbit!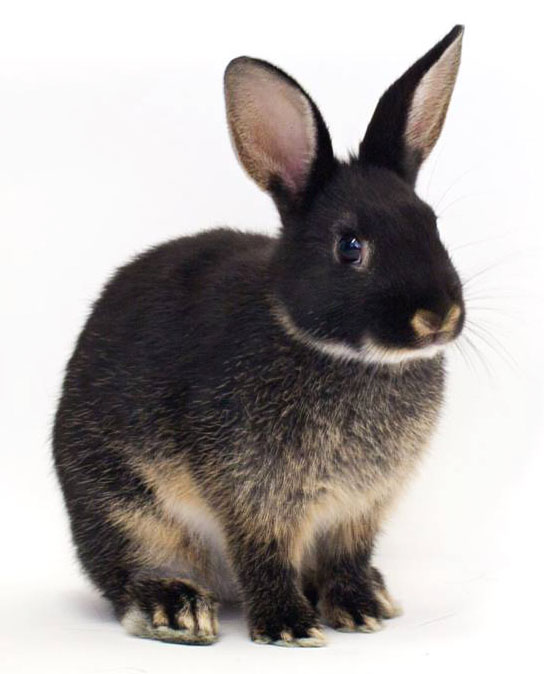 Sweet Pea (

A371143)
lives up to her name. This friendly little bun is a total sweetie pie. She is easy to handle and seems to like people and affection. She needs an adopter with rabbit experience because she's so young. Sweet Pea is a real beauty—check out her colors and she has super soft fur, too. Come and meet her and see if she's the bun for you!
---
Toads for Adoption at ACC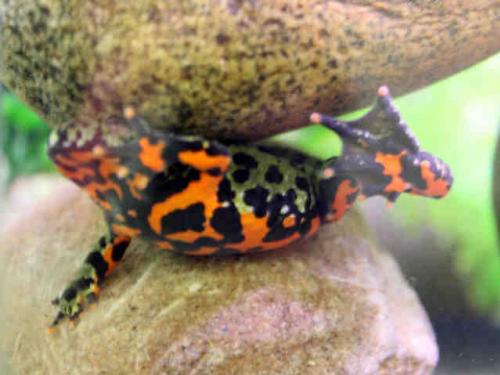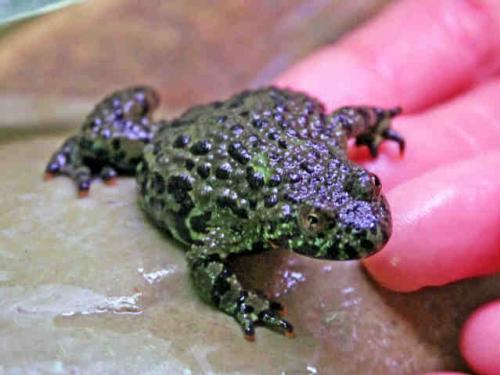 These attractive little toads are fun to watch. Lewis and Morse are ready for a forever home. The shelter has a detailed fact sheet about their care and environment, and they do have specific requirements so please make sure you can care for them properly before you consider adopting them.
---
Be sure to regularly check our SFACC Facebook page for other wonderful photos & posts!
---