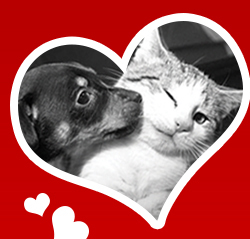 Be my furry Valentine!
---
Dear Friends,
ACC starts the month with a HUGE amount of team spirit—ACC will participate in the Puppy Bowl Cafe (Gott's Roadside) in Super Bowl City,
Planet's local version of the Puppy Bowl!
Stop by and see ACC and East Bay SPCA pups in action over four days (see News/Events for details).
For those who are anxious to hear about the plans for the new ACC building, we have an update for you. Please don't forget to send your emails in support of the new facility to the
SF Board of Supervisors
.
The America's Dog (Pit-bull mixes) Adoption Special runs through February: we're talking about NO adoption fee, a FREE training class, and a welcome-home basket of goodies. In this month of February that celebrates love and presidents, open your heart and home to one of ACC's furry (or feathered) candidates. If you let them win you over, your life will change.
Thank you for supporting ACC!
~The Friends of San Francisco Animal Care & Control
---
New Building Update from ACC's Director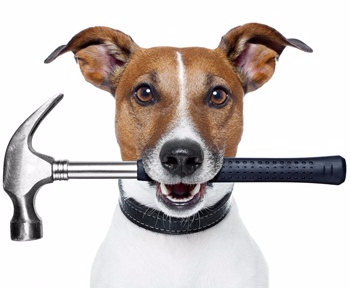 ACC Friends and supporters,
Last month I told you that we expected a new animal shelter to be part of a bond package scheduled to go before the voters in the June 2016 election. Well, the shelter was removed from the bond package, but City Administrator Naomi Kelly assures us that the City remains committed to building a new animal shelter.
The current plan is to fund a new shelter using certificates of participation rather than general obligation bonds. Instead of requiring a two-thirds public vote in a city-wide election, now what we need is approval from a majority of the Board of Supervisors.
We hope to have a measure before the Board very soon. In the meantime, we ask that you continue to let your supervisor know that you support a new shelter.
As we have more details we'll let you know!
Thank you for all you do for ACC's animals.
Sincerely,
Virginia Donohue
Director, SF Animal Care & Control
---
Editor's Note: Even if you don't live in SF, you may have friends or family who do and you can support a new shelter on their behalf. In this city that has always been a haven for humans, let the supervisors know we must protect and care for SF's animals as well as its residents. Contact the
SF Board of Supervisors
.
...If you missed it last month, take a look at animal advocate and former member of the SF Commission of Animal Control and Welfare, Sally Stephen's article in the SF Examiner, supporting a new SFACC: "
Helping Animals Actually Helps People
."
---
Adopt Unconditional LOVE
♥
Adoption Fees Waived in Feb. for Pittie-Mix Dogs
Meet your furry valentine! Adopt a pit-bull-mix dog from ACC in February and the adoption fee will be WAIVED. Plus you'll receive: a FREE training class at Pawsitive Tails in SF, a Welcome Home Gift Package with toys, treats, AND a fashionable sweater for these chilly days. Check out all of ACC's dogs.
Update
: We are happy to announce that Mugsy, Beppo, Cleo, Donovan, and Deacon, among other pittie pups, have been adopted!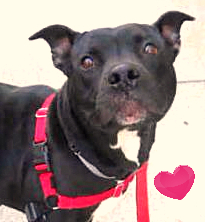 Betty (A381953) is a total babe! This sweet & truly regal lady is playful yet mellow and loves a good chew toy! She can't wait to be your sidekick for hikes, trips to the beach, or jaunts around town.
Brooke (A379395)
You can be an MVP (Most Valuable Person) and score lifetime TD (True Devotion) by adopting QB (Quite Beautiful) BROOKE!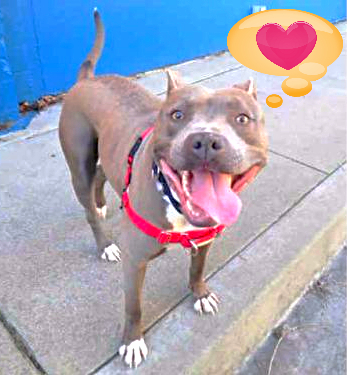 Bubbles
(

A382205) will b

ring fizz and joy into your life with her effervescence! This social, affectionate 3-yo beauty is athletic and enjoys running and playing, but also settles down nicely for relaxation and petting.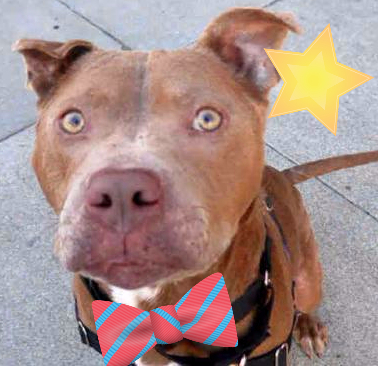 Denver
(A378200) is a star. This lovely 3-yo gent is an excellent cuddler and kisser, plus smart and attentive. What a catch! Denver is good with other dogs, and likes to walk with the little ones. FAN FAVORITE!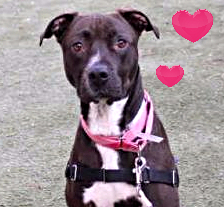 Kiara
(A381616) Sweet and dainty Kiara is an attentive and gentle soul. This beautiful girl was surrendered to the shelter on New Year's Eve. Our staff and volunteers have worked with her to build up her confidence and she is now ready to come home with you.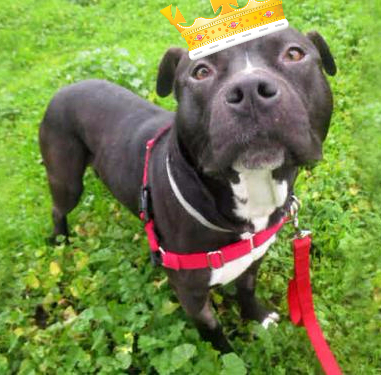 King
(
A381671)
is a royal sweetie and regally handsome, too. He may be camera shy (NOT) but he is very friendly & open to trying new experiences.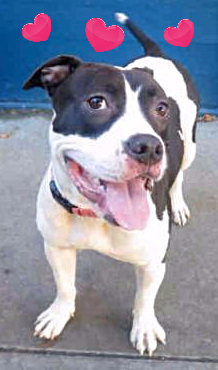 Lola (
A378671)
is a lovely girl with soulful eyes who is affectionate, full of fun, energy and joy! This athletic beauty will thrive in a home where her family will provide her with daily exercise and lots of indoor activities too including cuddles & snuggles! Lola loves people and thinks she's a lap dog.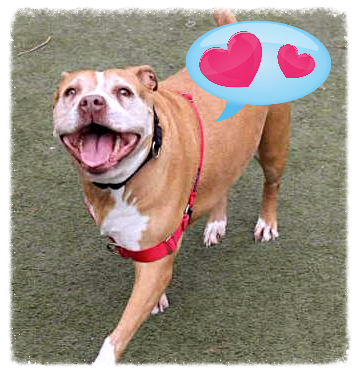 Marnie (A382361) is a nice, happy, loving and friendly dog. She is very spry and playful and fun, too. Marnie's family was very sad when they had to surrender her—she was very well loved and it shows.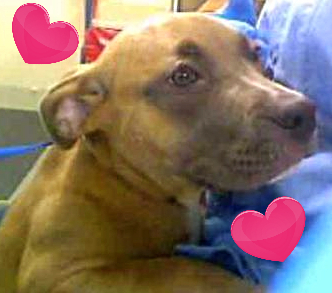 Priscilla (A381306) is a sweet 6-mo sweetie with amazing gold eyes and beautiful smokey soft face fur. She is super affectionate and enjoys meeting new people and checking out the neighborhood.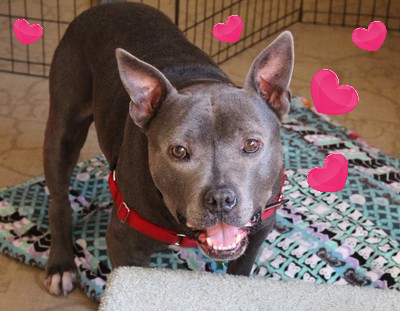 Papa Wobbles is still available at Muttville!

Minnie is now available at Copper's Dream Rescue and is
in need of a foster. Perhaps you?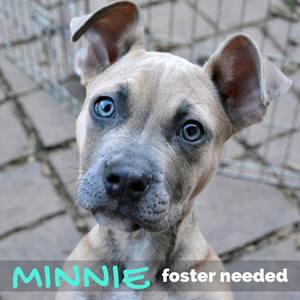 ---
Shelter Hero
♥
Angelique Thomas, ACA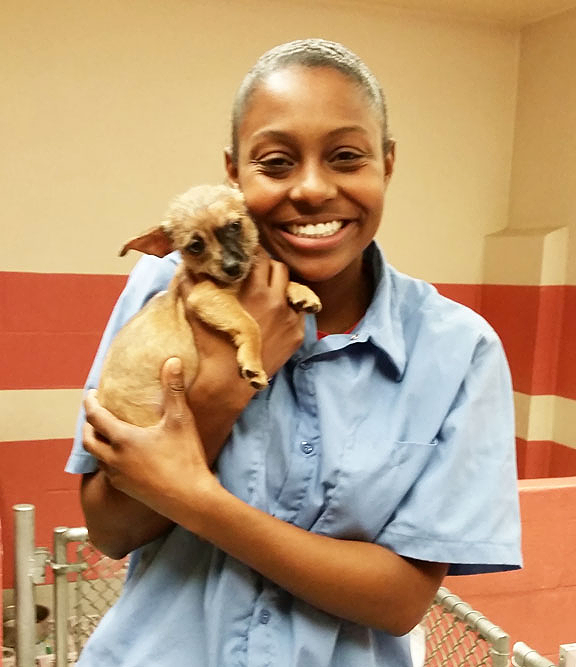 by Lisa Stanziano, ACC Volunteer


Animal Care Attendant (ACA) Angelique Thomas is like a butterfly. Or another creature with wings—an angel perhaps, as her name implies. She flies quickly between routine checks of the kennels, handling the intake/release of animals in and out of the shelter front lobby, preparing the daily feedings, and other tasks. Her youthful energy and the apparent ease she has at work in the shelter belie this fact: being an ACA is a very physical job. "Eat Your Wheaties!" is Angelique's advice to anyone thinking of becoming an ACA. She is up for the challenge.
A relatively new ACC staff member, Angelique was working at Pet Food Express on Market Street in SF (a good recruitment source for ACC—Ian Murphy, ACO used to work there too) when Eric Zuercher, ACC's former Animal Care Supervisor, approached her about applying for an ACA position. She got the job and started last July.
Angelique grew up in San Diego with a variety of pets—dogs, cats, guinea pigs, hamsters, and chinchillas. She came to SF to attend San Francisco State and stayed, and is happy to be working in a job that is close to her passion for animals. It seems obvious to her that she's now caring for them professionally. "Who doesn't love being with puppies?!" ...After 6 months on the job, Angelique is still learning about caring for birds, a species that she's not as used to handling. Some animals, like Lily, a one-eyed Chihuahua, make a special impression on her, with their trust and resilience.
When not at work, Angelique enjoys board games and craft projects at home, and as an SF resident, also takes advantage of all the city's activities. She has a dog named Tonka, and a cat named Meat Loaf.
Angelique admires ACC's volunteers, who help in different ways—from sorting laundry to socializing animals and assisting in get-acquainted visits with prospective adopters. "We (ACAs) take care of basic needs for the animals but we don't necessarily have time to know their personalities and behaviors the way volunteers who play with them or walk them do. It helps a lot to have their input in matching adopters to the animals."
When I asked her for an idea that might help the shelter, she didn't hesitate: "A big billboard for ACC's Lost & Found. I believe people think of coming here to check for their lost animals." I can see it now—instead of a sign like Yahoo's neon "Nice Place to Stay on the Internet," a freeway billboard with a dog or cat photo: "Your lost pet might be waiting for you at SFACC."
---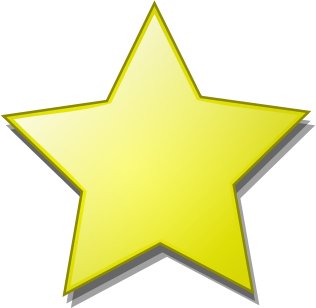 Volunteer Stars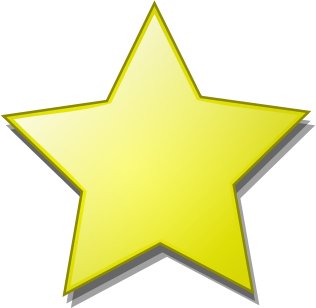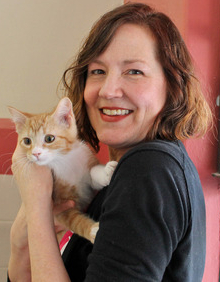 Celia with Cinnamon (now adopted)
Q&A with Celia Shuman, Cat Volunteer & Cat Training Specialist
Where are you from and how did you end up at ACC?
I was born just north of the Mason Dixon Line in Chambersburg, PA and raised in a very small town in the Pennsylvania Dutch Country. Even though my mother was a farm girl, she was not too excited to have animals in the house. As a girl, I managed to "find" stray cats wherever we travelled, so how could she say no! Through the years, cats remain my saving grace; they are always there to tell your troubles to. When I moved to SF from the East Coast 29 years ago, I volunteered in the humane education department at the SPCA. I figured that position would keep me a safe distance from the kennels and wanting to adopt every animal I came in contact with, (I am quite susceptible). My task was to take various wild animals—tortoises, owls, bearded dragon lizards along with the resident golden retriever, to visit various public schools in the City and host visitors to our wild animal room - talking to the students about the importance of keeping wild animals in the wild and properly caring for resident pets. After taking a break from volunteering, I decided to check out SF ACC and become a cat volunteer.
How long have you been at ACC and what do you do?
I began as a cat volunteer 13 years ago and been doing the Cat Volunteer trainings for 12 years. Recently I've been facilitating the New Volunteer Orientations along with staff member Katheryne Erigiero.
What do you enjoy most about being at ACC?
As I always like to say, I came to ACC for the animals, and I stay because of the many amazing people here (and animals of course!). I enjoy the opportunity to meet and work with the many new volunteers—people from all walks of life that come together for a common purpose. I also enjoy working with members of the public and getting them excited about our shelter and our amazing animals. There are so many reasons for our City to be proud of SFACC and I take every opportunity to get the word out! Being on the training side of things means that I do not get to spend much time with the animals, so the few visits that I do enjoy are just that much more special.
Do you have pets of your own?
I have two cats—Percival Gray and Will Feral. They were both adopted from ACC as kittens. They are so very different in temperament, but together make such a great team. They are my little Batman and Robin!
What do you do when you're not at ACC?
I work full time as the building manager of one of the large design buildings in the San Francisco Design District at the foot of Potrero Hill. My other passion is performance. I have my BFA in acting from Penn State University and have been performing professionally in plays, musicals and films for most of my life. Monday nights are spent teaching a film acting class in the east bay. Currently I am working to edit a "mock-u-mentary" that was shot in my Improv class. I am also an avid gardener—most recently experimenting with native plants to create a garden for the birds, bees and other insects.
A memorable case/situation/adoption at ACC?
I would have to say that it never ceases to bring such joy to see how excited the adopters are when they are taking their new "family member" home especially if it is a special needs animal or an animal who has been at the shelter for a long time. I also love it when adopters come in and say—"I want the oldest cat that you have" or when an adopter who has never had a cat before is choosing their very first kitty companion. What has made an impression on you while at ACC?
Going the extra mile is an everyday occurrence at ACC. I don't believe that I have ever experienced an environment where there are so many people who are so dedicated to making a real difference—both staff and volunteers.
---
Happy Tales...
Adoptions & Updates
ACC had a Great January for adoptions: 31 Dogs, 64 Cats and 19 Small Animals.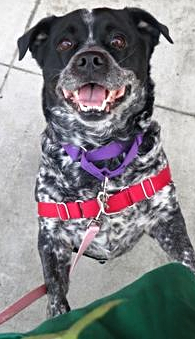 Etta is adopted!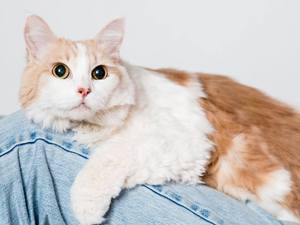 Cream Puff's new dad says: "
Yay!!! I'm so happy I was able to adopt one of these kids!!!! Creampuff is officially loving his new digs."
In Honor of
Keala...A Love Story
♥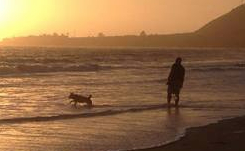 "Dear Animal Care & Control,
This past Saturday, our beloved doggie daughter Keala Silva passed away in our arms in our backyard, nearly 12 years to the day that she came into our lives. Known for her joyous bark which could be heard all the way out in the surf lineup at the outer bars at Ocean Beach, the beach was her happy place, and she loved to swim and surf alongside us, traveling to surf spots from Humboldt to southern Baja, as well as Hawaii.
Apparently abused as a pup, we met at San Francisco's Animal Care and Control, scared and shivering in the back of her cage. When she finally came over and licked our hands through the wire mesh, I knew she was going to be our dog, but my husband was not so sure as she was considered a "special adoption" due to her many issues. The Animal Care and Control employee sized my husband up pretty quickly and assuming correctly that he was an outdoors kind of guy, suggested we bring "Lucky" as she was known, to the dog play yard to see her run around. The employee handed my husband a frisbee to throw, and Lucky took off like a rocket, catching the flying object with ease. It was then that my husband fell in love with Lucky as well. Our adoption was made official on December 31, 2003.
The first year was rough as we helped Lucky, now renamed Keala, overcome her many issues. Her anxiety caused her to eat her way through several dog crates, hotel rooms, and even a car, and many friends and family thought we were nuts for keeping her. But with patience and love, Keala turned into a wonderful friend and companion, filling our lives with laughter and joy. We were never more proud than when she was awarded "Most Improved" at the end of the SPCA's basic dog training class, after her propensity to want to eat other dogs and inability to focus due to nervous energy nearly got her kicked out after the second day. Although she did not like many of her own kind, she had many human fans, and kids especially loved her long tongue and curly tail, and she had a fondness for cats and hens. We did not realize when we adopted her how much of a perfect match she was for us. The match was uncanny, as she loved to hike, surf, ski, mountain bike (she'd run along side), swim, and camp as much as we did. Our doggy daughter went everywhere with us, traveling in our big white cargo van from Idaho to southern Baja. She even moved with us from SF to Hawaii for a year. We loved her immensely and there is definitely a hole in our lives now that she is gone. Rest in peace dear Keala, aka Devil Dog, aka Schnooty, aka Fluffy.
We wanted to thank everyone who works at Animal Care and Control for not giving up on abused and damaged dogs, and for all the work that you all do every day to help the animals that come through your doors. We hope our story shows that even the dogs that seem like a complete mess can be turned around to become wonderful pets and part of the family. It really didn't take that much work, just love and kindness, and some patience in figuring Keala out and discovering what made her happy and relieved her anxiety. Thank you for providing us with 12 incredible years with a much loved family member. We have made a small donation to ACC in her honor.
All the best, Keala's People
p.s. My husband wanted me to add that this was the first time he had owned a dog in his life. He thinks this is important for people to know that you don't need to be an experienced animal trainer to adopt a special adoption dog, just be willing to spend the time it will take to help them be their best."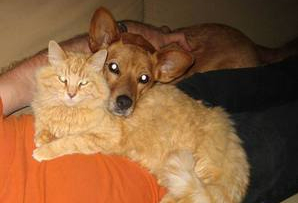 Keala (Lucky) with kitty BFF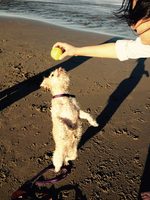 "Dear ACC, I wanted to give you an update on Banjo, who I adopted Nov 2014. She is the sweetest, mellowest, cutest little pup. She is very well loved, with many human friends and a neighbor yorkie BFF...Thanks for taking such great care. I'm attaching some pics of her birthday party, at the office and at the beach so you can see her new life."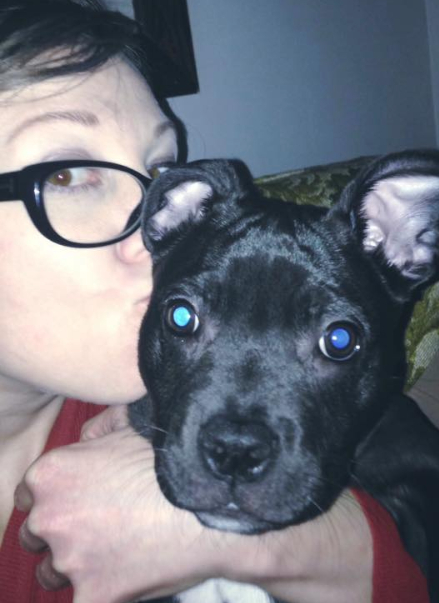 Lilly, adopted Dec. 2015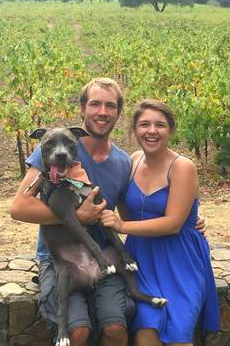 Happy 1st Anniversary to NILA & her wonderful forever family, Tim & Katherine. (Has that dog been winetasting?)
Shiloh and Rei adopted together!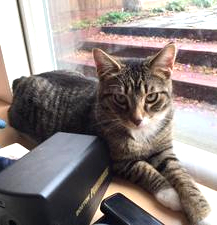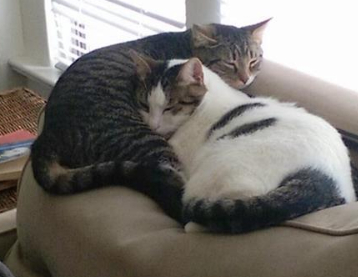 "We are SO in love with Nicolas who we adopted on January 2 and renamed Tony. Tony and our resident cat Claire LOVE each other as you can see!!! Tony follows Claire around adoringly and they share food, play endlessly and groom each other. Tony is not quite as comfortable with us humans yet but is getting there. We are so happy to be Tony's forever family!!"



Sprite adopted!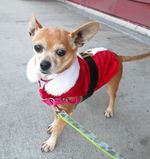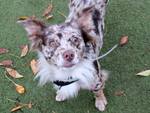 Tilly (L) and Wiley are in their forever homes.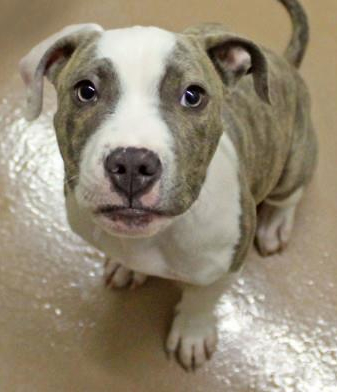 Nora adopted.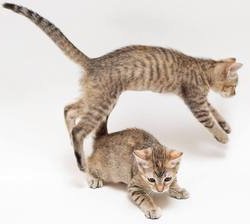 Maple and Willow (Cheshire's kittens) adopted Feb. 1st)!
---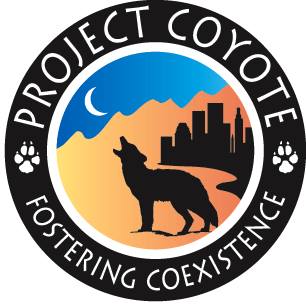 Four basic rules for walking dogs in coyote territory:
1. Keep your dog on a 6-foot leash.
2. Avoid areas known to have coyote activity, especially during breeding and pupping season.
3. Stick to trails and open paths.
4. Avoid walking your dog at sunrise and sunset hours. Coyotes are naturally active during the day, though urban coyotes usually switch to nocturnal behavior. More...
This YouTube video, Coyotes as Neighbors is super informative, and includes Spanish and Mandarin versions.
---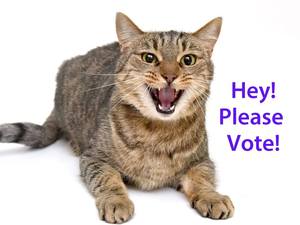 A Vote for The Furrtographer is a Vote for Shelter Animals! Please
cast your vote
on the Best of the 2016 Bay Area A-List for "best pet photographer." Josh Norem The Furrtographer graciously gives his time and talent to support Animal Care & Control shelter animals and other animal rescues. His photos are amazing and do wonders for helping animals find homes. Vote!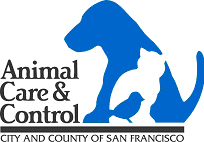 News/Events
---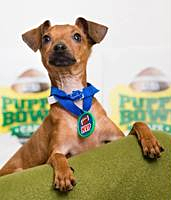 Peanut: Cutest MVP Ever!
#A382018
SFACC Teams up with Animal Planet
for Puppy Bowl Xll at Super Bowl City, February 4-7
WHO: Animal Planet, Gott's Roadside, East Bay SPCA, SF Animal Care & Control, and adoptable puppies.
WHAT: Leading up to the Big Game, Animal Planet's PUPPY BOWL CAFÉ takes it to the house with a daily dose of cuteness at a live replica of the furry sensation, PUPPY BOWL.
A 24-foot mock football field at Gott's Roadside will be up for four days featuring
dozens of adorable and adoptable puppies. Fans attending can experience PUPPY BOWL VIRTUAL REALITY, which allows viewers to get nose to nose on the field with four puppy practice scrimmages featuring dynamic 360° experiences of this year's players, who are not only sniffing for field goals, but more important, their forever homes too.
WHEN: The PUPPY BOWL CAFÉ opens each day at 10 AM for food and beverage. Puppies hit the field every day between 11:00 AM and 8:00 PM. The ACC pups will play in alternate shifts with the East Bay SPCA pups. ACC pups are playing these shifts:
o Thursday, February 4 from 3:30pm-8:30pm
o Friday, February 5 from 10:30am-3:30pm
o Saturday, February 6 from 3:30pm-8:30pm
o Sunday, February 7 from 10:30am-3:30pm
WHERE: Gott's Roadside, 1 Ferry Building, Space #6, San Francisco.
WHY: Animal Planet is bringing the Puppy Bowl joy, goodwill, and adoptable puppies to visitors in San Francisco with the PUPPY BOWL CAFÉ. #puppybowlcafe #superbowlcity



A few of ACC's PUPPY BOWL STARS: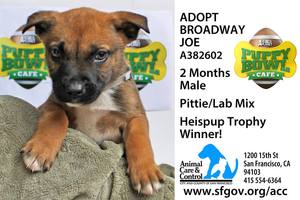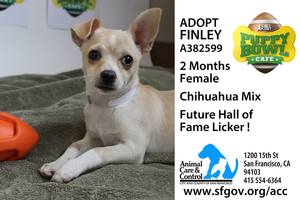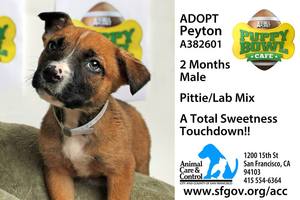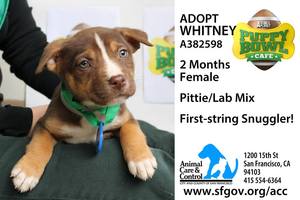 ---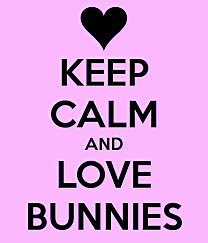 Hop to Bunny Outreach
Feb. 13, 2016
What: Bunny Day@ the SFSPCA
When: 2nd Saturday of each month, 11am-3pm
Where: San Francisco SPCA Adoption Center Lobby
The rescue group, SaveABunny, in partnership with the San Francisco SPCA and San Francisco Animal Care & Control is showcasing adoptable rabbits looking for their forever homes. SaveABunny staff will be on hand to answer questions about companion rabbits. Typically, the featured bunnies are available at SFACC and occasionally foster rabbits from SaveABunny.
---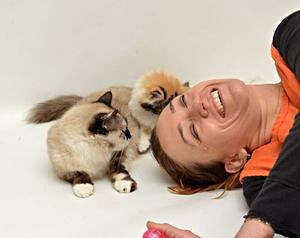 New Volunteer Orientations
Next session: Saturday, February 20, 2016
The animals LOVE all of our
volunteers
. You can walk and train dogs, socialize cats, and pet bunnies and guinea pigs to enrich their lives at the shelter and increase their chances for adoption. Learn how to foster a kitten or puppy. Or help out at outreach events to spread the word about ACC. Volunteers must be at least 18 years old & commit to 2 hours a week for a minimum of 6 months.
The first step to becoming a volunteer is to attend a New Volunteer Orientation. Call (415) 554-9414 to sign up. Pre-registration is required. All sessions are held on Saturdays, 10am-12pm.
Volunteer Orientation 2016 dates:
February 20, 2016
March 5, 2016
March 19, 2016
April 9, 2016
April 23, 2016
---

VetSOS/Project Homeless Connect
♥ February 19 - St. Anthony Foundation
150 Golden Gate Ave
Accessible by Powell St. BART station or Muni F-Line
♥ March 23 - Project Homeless Connect
Bill Graham Civic Auditorium (99 Grove St)
Accessible by Civic Center BART station
VetSOS
is a volunteer-based project providing free veterinary care for homeless San Franciscans. Clients/patients are seen on a first come-first served basis.
For more information, please call 415-522-3539 or email vetsos@sfccc.org.
---

GO NUTS! FREE Pet Fixes Every Month
@ ACC Every 3rd Thursday 1200 15th St, SF, 94103.
Next Spay/Neuter Clinic: January 18, 8am
Pets owned by SF residents are eligible. The mobile clinic is provided by Peninsula Humane Society. Accepting pets from 8-9am on a first come first served basis. One pet per family; dogs and cats only; no dogs over 80 lbs and no pets over 8 yrs old. For details, including pre-surgery instructions, call (650) 340-7022 x387.
---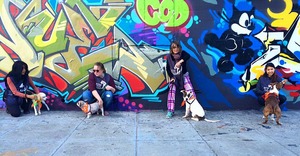 Watch a group walk video!
Classes for Dog Volunteers
Note: These classes are for current volunteers who have been through basic training.
February classes TBD. Dog volunteers, look for an email from the Behavior & Training staff.
---
ACC Outreach at Pet Food Express
on Market @Dolores St.
—EVERY THIRD SATURDAY
Meet ACC Available Dogs 1pm-3pm, Jan. 16 at the
Market Street PFE
in SF. Dog handlers wanted. You must be a current ACC dog volunteer who is field trip trained. Contact
ACC B&T
to find out more.
Volunteers needed to help coordinate the monthly dog outreach! Contact
acc.volunteer@sfgov.org
.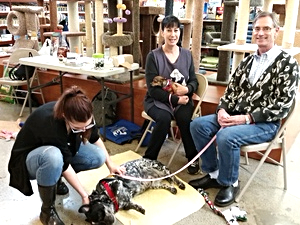 January Pet Food Express Outreach Team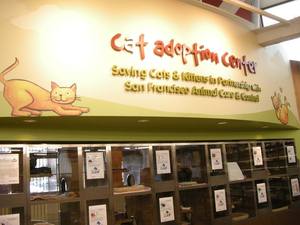 Visit the ACC Cat Adoption Center at the 1975 Market St. PFE store. Over 700 cats and 28 rabbits have been adopted there since the satellite site opened in 2012. (415) 431-4567.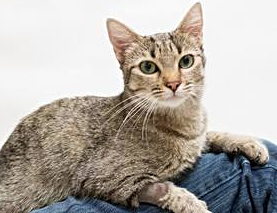 Gorgeous Cheshire (
A380372
) is available at PFE.
---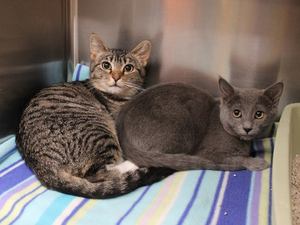 Graduates of Toni's Kitty Rescue, Sierra and her beautiful BFF Olive would love to be adopted together. Come meet them at SFACC.
(A380335/A380764)
---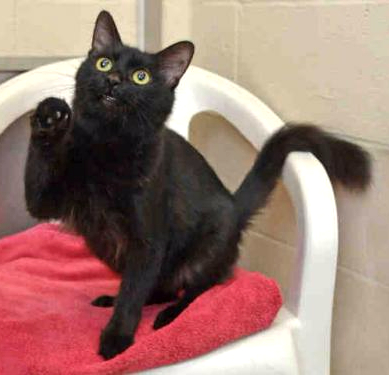 Raven
(A378319) is a very friendly and affectionate cat. She absolutely LOVES people. She should not live with other cats however and needs to be the only one in her home. Raven is soft and beautiful and after raising her kittens in a great Toni's Kitty Rescue foster home she is ready for a home of her own. Meet this stunning beauty at PFExpress and see if she can live with you FOREVER MORE.
ACC has many cats and kittens for adoption. Why not come and meet some of them or check out ACC's SFACC satellite Adoption Center located inside the Pet Food Express store, 1977 Market Street @ Dolores.
See more fabulous felines on the ACC website!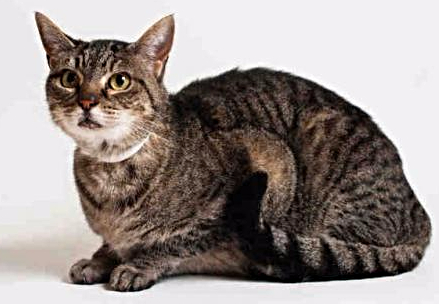 Glory (A380362) is a lovely senior cat. She is super sweet, affectionate and loves petting and brushing. Glory was surrendered to the shelter when her person had to change housing and was unable to take her along. Please consider giving Glory a secure and loving home for her golden years.
---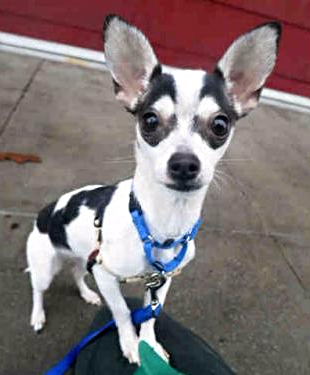 Poppy (L:
A382031
) and Jackson
(A382151)
are available at ACC.
Low-cost Rabies and Free* Microchips
for Dogs and Cats at ACC
Upcoming clinic dates for 2016:
March 6
June 12
September 11
October 30, at Pet Pride Day - GGPark, 11-3
December 11
Microchip ID and collar tags are the most effective ways to identify your dog or cat if they are ever lost. All clinics (except PPDay) are held at SFACC, 10am-1pm (line up at 12:30pm), 1200 15th Street @ Harrison. Clinic services are administered on a first come, first served basis. SERVICES ARE LIMITED TO 80 ANIMALS.
*Microchips are FREE for San Francisco residents with licensed dogs. Dog licenses are sold on site at the shelter (
fees vary
). Microchips are $20 for those outside San Francisco. Rabies vaccinations are $6 and are required for the license. Sponsored by Friends of SFACC & SFVMA.
---
We

♥

Our Community
Partners!
---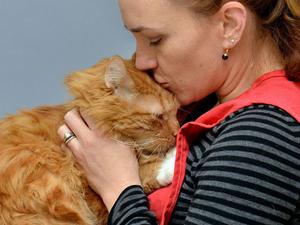 Smooch the Pooch & Kiss the Kat = Raising $$ for ACC
Post your pooch smooch or kat kiss photo with the hashtag #ILoveACC on
Pet Camp's Facebook page
and they will donate $1 per photo posted to SF Animal Care & Control. Have fun & thank you Pet Camp!!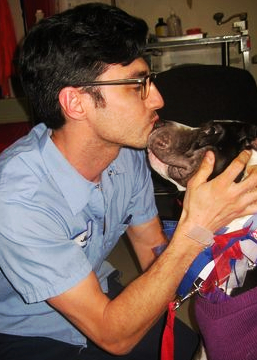 ACA Jake making out wtih Brooke
---
Yay ACC Sponsors & Partners!
You know who you are but for those who don't, SPECIAL woofs, meows, and purrs to you.
City Dogs Bernie's Grooming
---
Re-Use for Rescues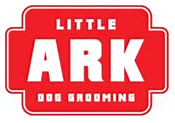 Little Ark Dog Grooming
at 748 14
th
Street in SF collects and donates dog-related items for ACC in an ongoing drive in the store. Customers can donate new or gently used dog items. Little Ark Dog Grooming is the longest-running grooming shop in San Francisco (they opened in 1976)! Thank you
Little Ark
owners Kim McCormack and Yuri for supporting animals in our community.
---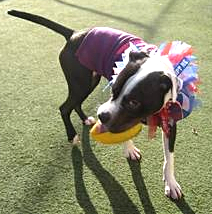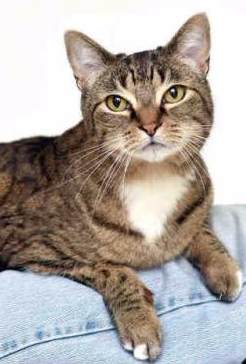 Brooke (L) and Miss Claire (
A378017).
Free and Subsidized Spay & Neuter
Services at the SFSPCA
To reduce unwanted pets and feral cats in the city, ACC's partner, the SFSPCA, offers spay/neuter services for SF residents:
Community Cat Spay/Neuter program: Feral and free-roaming cat S/N, with traps available (free w/deposit).
Free spay/neuter for pit bulls and pit mixes owned by SF residents. Find out more.
For animals other than feral cats or pit bull mixes, SPCA offers free or deeply discounted S/N surgeries for low-income San Francisco residents. For info., visit the Spay/Neuter Clinic page or call the hospital at 415 554-3030.
---

Community Vet Clinic at PFE
Monday-Thursday, 2:30-7:30pm.
VIP Petcare has opened a walk-in
community clinic at the Pet Food Express
store at 1975 Market St., SF. No appointments are necessary for routine veterinary care including physical exams, cat & dog vaccinations, anal gland expression, ear cleaning, eye exams, nail trim, microchip pet ID, medications, and more. All cats must be in carriers and all dogs must be on leashes.
---
Ongoing Need for Fosters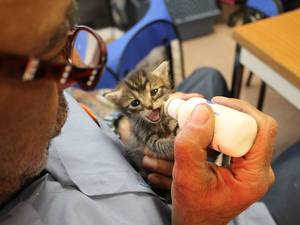 ACC needs fosters for underage puppies and kittens.
Toni's Kitty Rescue
(TKR) is a nonprofit organization that partners with SFACC to find, train, and oversee fosters for ACC kittens until they're ready to be adopted. The first step to becoming a foster is to attend an
SFACC New Volunteer Orientation
. Pre-registration is required. Call
(415) 554-9414
.
---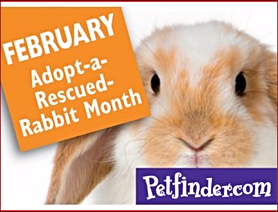 ACC has beautiful, adoptable
rabbits
. We have also have some very friendly rats, hamsters, and birds for adoption. To see more adoptable bunnies, check the SFSPCA and on Petfinder.com.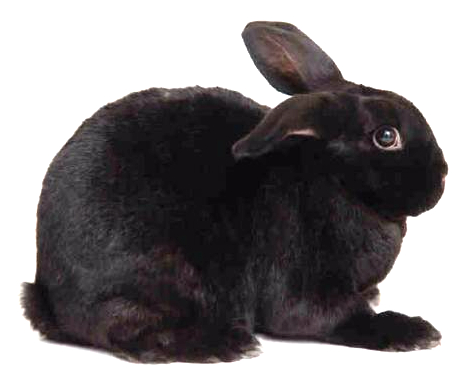 Millie
(

A381775

)
is a nice, beautiful, and super soft rabbit ready for her forever home. This bun was owner surrendered due to allergies. She is sweet and mellow and waiting to meet you.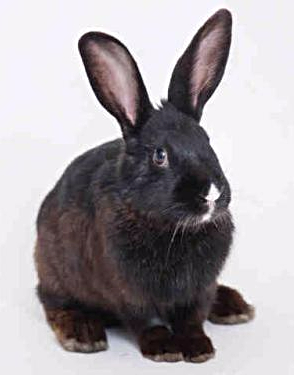 Lando
(A381412) is a social, active, fun, and friendly rabbit. A volunteer who knows all the buns wrote "Best bunny ever!" about him. He is super handsome with his lush black and chocolate brown fur and white nose spot. Lando is also easy to handle and curious about the world around him. He and two other buns were found together as strays on Pier 33.
---
Mice Are Nice! (Guinea Pigs Too)


And ACC has many available now for adoption with a variety of colors and both male and female. Come in to meet them all and see which one is going to be your pal. They are easy to handle and fun!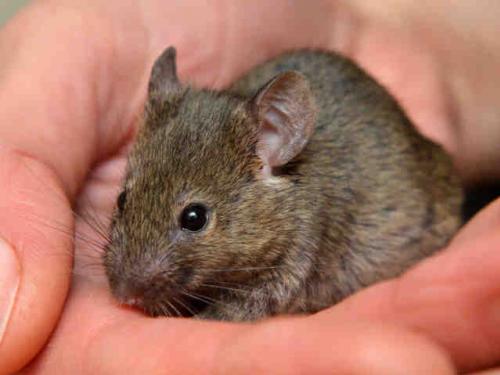 Eric (
A377570)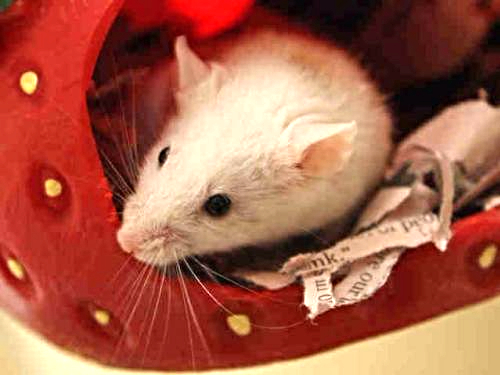 Toby (
A381088)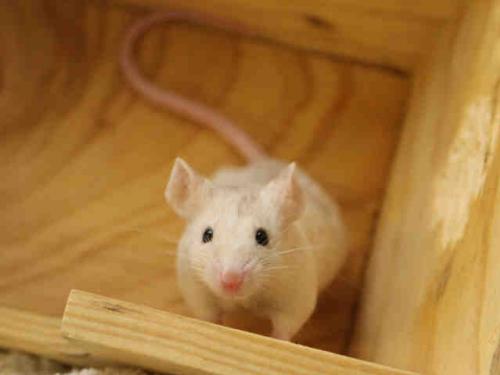 Finn
is a sweet mouse. He and his siblings Harry and Simon, are waiting for you.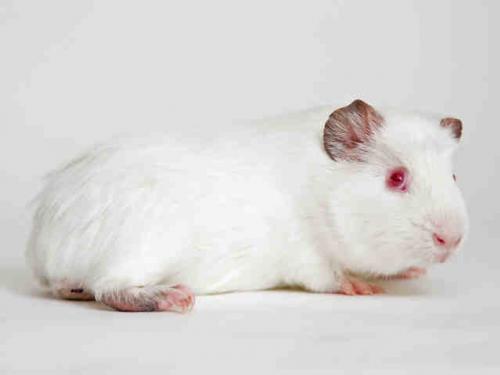 Wilson
(A381941) is an adorable little pig with his soft white fur and bright pink eyes and flappy dark ears. He is curious, active and sweet though he can be a bit shy at first. He is ready and waiting to meet you and charm his way into your life.
---
BFF (Best Feathered Friend)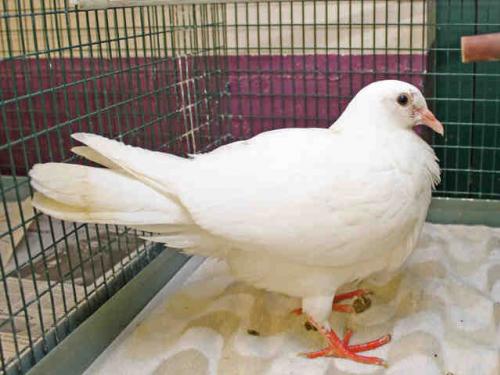 From chickens to parakeets, the shelter receives birds of all kinds. Check frequently on the website and on Petfinder.com, and visit ACC's bird rescue partners websites to see more adoptable birds:
Palomacy has King Pigeons, which make great pets and companion birds. But people are not very aware of them as pets and they have a hard time finding a home. Kings are domestic pigeons that are bred to be eaten, but they sometimes escape or are set "free." They do not survive long on their own.
They are sweet, smart, calm, and full of personality.
Mickaboo
has many different types of birds available for adoption: parakeets, cockatiels, cockatoos, finches, canaries, parrots, etc.
---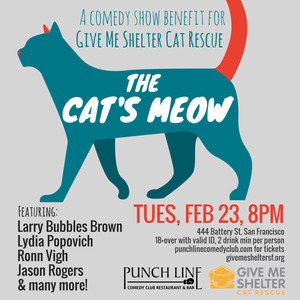 ---


BAY WOOF: The BEAST OF THE BAY AWARDS 2016 ballot is LIVE.
Vote for your favorites. Finalists will be posted from Jan 2 thru Feb 29. Send your clients and customers to vote early, but not often—only ONE VOTE per computer or phone (for each region) will be accepted.
---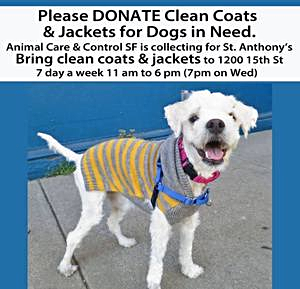 It's been a cold season! ACC's coat drive for homeless pets continues through February 2016.
---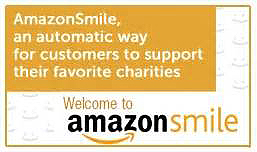 Designate Friends of SF Animal Care and Control as your charity to help the animals.
---
ACC AMAZON WISH LIST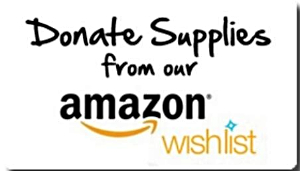 ---

Be sure to regularly check out and like our SFACC Facebook page for up to the minute shelter news!