The Colleges and Universities of the Christian Church:

---
Orlando in summer? Oh, yeah!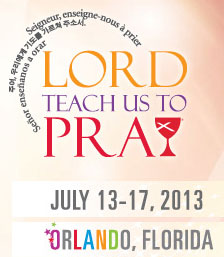 Imagine getting to "visit" with a whole bunch of colleges and show off your stuff all in one event. In July Disciples youth from all over the U.S. and Canada will be joining the General Assembly in Orlando. While there will be a lot of things to do together from mission projects to a potential visit to Epcot, the planners are putting together some late night fun.
Find out more about plans for youth online at
www.disciples.org/ga
under "learning opportunities" and like us at
General Assembly 2013 Youth
on Facebook.
DISCIPLES GOT TALENT!
Monday, July 15, 2013 9:45-11:30 P.M.
Youth Headquarters, Rosen Plaza Hotel, Ballroom A
You are cordially invited to participate in an evening to celebrate the creativity, talent and gifts of Disciples youth. Let's express the unity and diversity of Disciples through the arts, cultural expression, humor, and a night of celebration! This event is an opportunity to share and witness God's gifts!
CLICK HERE
to access the submission guidelines:
---

WWU Film Students Receive Awards for Productions
Reel Fanatics, the film club at William Woods University, recently held a film festival designed to display the talent of novice film directors, actors and editors.

---

TCU Replaces its Print Viewbook with Unique Online Tool
New site offers animated links to tweets, videos, stories and photo galleries from other TCU sites, not just admission material.

---

Lynchburg College Students Raise $14,000 for Cancer Research
More than 70 LC students lost their locks March 1 to raise more than $14,000 for St. Baldrick's, a nonprofit dedicated to raising money to fight cancer in children. This is the fourth year LC has participated. Erin Eagen '13, a nursing major from Princeton, N.J., served as chair for the second year. Last year LC raised $9,965 for St. Baldrick's.

---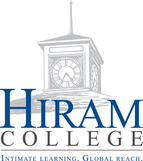 Education Students Put Theories to Work Through Crestwood Schools Partnership
Students in two education courses are gaining hands-on experience this semester by partnering with Crestwood Local Schools in Mantua.

---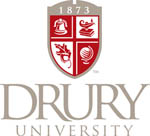 Drury Students Provide Rain Boots to Children in Roatan
A study abroad trip to Honduras over Winter Break may conjure up thoughts of sightseeing, writing in journals and laying on the beach, but that wasn't the case for Dr. Teresa Carroll's Field Studies in Marine Biology class.

---

Columbia College to Defer Tuition Costs for Military Service Members Affected by Sequester
In light of federal cuts to military tuition assistance for service members, Columbia College will defer tuition charges for the term beginning March 25 while military students seek other funding. For those unable to secure other financial assistance, the college will offer a no-liability withdrawal policy or an extended six-month payment plan for those affected.

---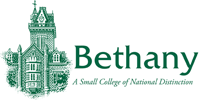 Bethany College Announces Addition of Marching Band for 2013-14

Transylvania Breaks Ground for State-of-the-Art Athletics Complex
Transylvania University broke ground today for a new athletics complex at 555 West Fourth Street that will become home to women's and men's soccer, lacrosse, and track and field teams as well as the field hockey team. The facility is expected to be ready for use in early fall of the 2013-14 academic year.

---

Midway College Chorale to Perform at Carnegie Hall
Midway College students will soon be center stage at the renowned Carnegie Hall in New York City. The Midway College Chorale was selected to participate in a mass choral performance of John Rutter's Requiem.

---

Leader of Northway Christian Church JCC Lecture Series Speaker
Dr. Douglas Skinner, senior minister at Northway Christian Church (Disciples of Christ) in Dallas, Texas, will be the speaker for the Jarvis Founders/Homecoming J. N. Ervin Lecture.

---

Eureka College Students Assist Eureka Residents With Spring Clean-Up
For the fifth straight year, Eureka College students will hold a community service day to provide Eureka residents with free spring cleanup help. The Maroon and Golden Rule project will be from 9:30 a.m. to noon April 20.

---

Men's Basketball Finishes Record Season with National Tournament Appearance

It was a magical season for the Culver-Stockton College men's basketball team. After winning only four games in Coach Jack Schrader's first season a year ago, the Wildcats more than exceeded expectations by setting a school record of 26 victories (against nine losses) and qualifying for the National Association of Intercollegiate Athletics (NAIA) Men's Division I National Tournament for the first time since 1959.

---

Start Spreading the News — Dramaturgy Students Help Make 'Stage Door' the Real Deal
When the play Stage Door opens at Chapman University's Waltmar Theatre, audiences will be transported to 1930s New York and into the lives of aspiring actresses vying for their big break.

---

Barton College and Belk of Wilson Partner In Raising Awareness for Healthful Living
Educating customers about healthy hearts and healthful living was the focus of a Healthful Living Day held recently at Belk of Wilson. And, partnering with Belk for this wellness education event were the Barton College School of Nursing and the Barton College Association of Nursing Students (BCANS).