Watches and scarves for decorative flair
Fans and hats, even eggs so rare

Aprons, tea towels – try to stay clean
Elephant, donkey, and pig figurines

T-shirts and bracelets with charms to wear
Baskets to fill, toilet paper to tear

Potholders, furniture – just for some fun
Bicycles, bears – in from the sun

Cookbooks and matchbooks, the latter not read
Menus and spoons make sure you are fed

Beer coasters, shot glasses – helping your thirst
Coins for the piggy banks ready to burst

Magnets and bells – not just a few
Music boxes, curiosities, too

All are on show at the great GVM
And visiting soon – a wonderful win

Come one, come all, we welcome you here
Our newsletter readers we cherish so dear.
July 1
Bring me back a souvenir!
Opening
4 - 6 pm FREE Member & VIP Party
6 - 9 pm Fort Collins Gallery Walk
Bring me back a souvenir! Global Travelers & Grand Memories debuts tomorrow, July 1, at the Global Village Museum of Arts and Cultures. This Main Gallery exhibit showcases over 30 collections from international travelers who make their home in Northern Colorado. Members and VIPs are invited from 4-6 pm for the preview and refreshments, with the general public enjoying half-price admission from 6-9 pm.

Children will be particularly delighted with the exhibit's hands-on activities. Youth (of all ages) will enjoy:
Creating and decorating a postcard for display in the Main Gallery

Matching unique souvenirs to their country of origin

Searching for keepsakes in the Cabinet of Curiosities

Discovering exotic and unusual destinations in leaflets and brochures

Autographing an atlas in places you have visited

Competing for a prize by estimating the number of matchbooks in a jar
---
Cartography Around the World
Opening July 1
4 - 6 pm FREE Member & VIP Party
6 - 9 pm Fort Collins Gallery Walk
July 1 marks the premiere of Cartography Around the World: Past and Present in the Museum's Hall Gallery. Cartography or map making has been an important part of human history beginning with cave paintings that depicted newer terrains. The word "map" comes from the medieval Latin Mappa mundi, wherein mappa meant napkin or cloth and mundi the world. Thus, "map" became the shortened term referring to a two-dimensional representation of the surface of the world. Today, maps are an essential tool for definition and navigation throughout the world.
---
Swing Along with Lorna
July 1
6:30 - 8:30 pm
To help celebrate the grand opening on Friday, July 1, the ever-popular Lorna's Swingset band will be mesmerizing visitors with their unique gypsy jazz from 6:30-8:30 pm. Lorna's Swingset is a Fort Collins-based trio that plays jazz from the 30s and 40s in the style of Django Reinhardt. Members are Lorna Floyd (woodwinds and vocals), Chris Emmerich (lead guitar), and Ryan O'Reilly (rhythm guitar).
July 14 - 16
$

ummer

$

idewalk

$

ale
GVM is once again participating in the Downtown Summer Sales event July 14-16. Enjoy great savings at the Museum Shop from 11-5 pm. From international jewelry to antique and vintage trinkets, the bargains will be unbelievable. Items "too good to miss" include fine art, hand-blown glass bottles, porcelain vases, baskets, wooden dishware, cards, books, and hand-carved animals and figurines. And much, much more!

If you have international or vintage treasures to donate for GVM's $ummer $ale, please drop them by before July 15th.
Thank You, Thank You, and Thank You Again!

There are truly no words to describe the incredible volunteers and team effort behind the organization and preparation of our new Main Gallery exhibit. Members of the fantastic exhibit team for Bring me back a souvenir! Global Travelers & Grand Memories are: Lauren Bishop, Matt Bell, Kimberly Conner, Gillian Christian, Amanda Grassello, Ana Harris, Tessa Moening, Erica Quihuiz, Barb Schoenberger, Tina Volsberg, and Susan Winfield.

Our immense and heartfelt appreciation also extends to our wonderful and dedicated docents who helped with the exhibit: Christa Dinwoodie, Seraina Gessler, Gisela Ham, Karna Hansen, Jean Lehman, Rich McCombs, Harry Mueller, Mary Raich, and Karen Unger.

Membership Special for July & August
Global Village Museum is thankful our Memberships are increasing every year—now over 210 memberships. We are offering a summer bonus for New & Renewed Memberships. When you renew or purchase a new membership you will receive a guest pass. We truly thank the wonderful Global Village Community for supporting our treasure of a Museum.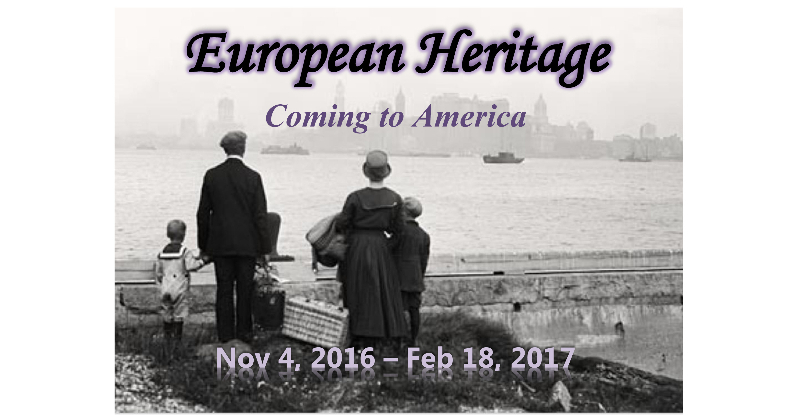 Upcoming Main Gallery Exhibit
Let us know if you have a European collection to showcase at GVM.
Selected Cronicas by Clarice Lispector
International Book Club at Global Village Museum
July 25 - 30

EXHIBITS OPENING
Bring me back a souvenir!
&
Cartography Around World
4 - 6 pm FREE
Members & VIP Opening
6 - 9 pm Half-price
Fort Collins Gallery Walk

July 14 - 16
11 - 5 pm
$ummer $idewalk $ale

July 17
5 pm
International Book Club

Dec 12 - 19
Monks Returning

Dates To Be Announced
Inside Scoop: Collectors' Stories
Collectors will share the stories behind their souvenir collections.

Baskets: Adventures & Anecdotes
Basket collectors and makers come together to relate their experiences.