A Message From Jim Fazio
& Integrative Bodywork, Inc

Dear Mary:
It's been a while since our last newsletter and since we've connected. I just wanted to share that we have finished 4 of the final 8 segments of our Series 2 Interview. The topics are below, I hope you enjoy.

In this installment:

Mary Parker ~ Our Web Designer and Video Editor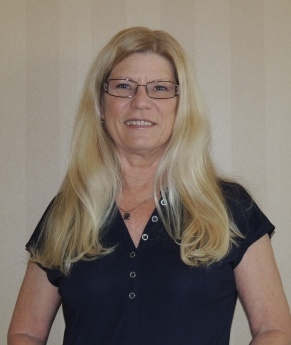 I would like to introduce you to Mary! You have seen her work – she designs these newsletters, maintains our website, and produces our videos and audios. All of our client forms, handouts, brochures and business cards have been created by her. As a business owner, I rely on Mary to handle these essential responsibilities so that I can focus my time on you, our clients.

Working with Mary over the last 6 years, she has helped to bring Integrative Bodywork to a whole new level of service and professionalism. Please visit her website or call/email Mary for more information on how her services can assist and enhance your business.
www.computermanagementcorp.com
mpparker@ix.netcom.com
321~258~5313


Jim's Interview Series 2 with Dr Paul Canali,
founder of Unified Therapy™
Part 10 - Do I Have to Have a Physical Condition to Benefit from this Process? Super Conscious States

Part 11 - Why are Some More Conscious or More Sensitive than Others? Thoughts on Changing Conditions

Part 12 - Getting to the Point of Not Needing the Therapy -- But Wanting It

Part 13 - Anti-Depressants vs Placebos, Belief Systems Involved


Unified Therapy™, founded by Dr Paul Canali, has duel purposes. One is designed therapeutically for clients and adding to their other healing therapies and for those on the path of higher learning, seeking truth and knowledge. No single process, technique or mindful practice could offer more. For the truths that emerge belong to no technique, method or philosophy. Information about your life, its joys and pain, what truly made you sick in the first place, how and why you fear, and the answers of how to get free. Most importantly, it holds the ecstasy of your own surrender, a peace and grace that will transcend all understanding and beliefs.

The other purpose of Unified Therapy™ is designed for teaching healthcare professionals across multiple disciplines. The new diagnostic advantages are immense; healing persistent unexplained illness, pain and disease. Real tools to address not only the psychological effects of toxic stress, pain and trauma, but for the first time, deeply etched neurological aspects in the brain and body.
The founder of Unified Therapy™, Dr Paul Canali, (click here for bio) returns to Rockledge.

Join us for another healing, educational, restorative and transformational weekend. The month and dates will be announced soon. Individual sessions with Dr. Canali and Jim will take place at Jim's office over a weekend.


Many Blessings,
~ Jim


"Pain signals at stage one report in loudly and insistently so that their message will seize consciousness and bring about a change in behavior. To silence the signals without changing behavior is to invite the risk of far greater damage: the body will feel better while getting worse."

Gift Certificates Available
Multiple~Session Package Pricing
Insurance Accepted