In This Issue:
- Upcoming Certification Training

---
MIOH Staff



Marla Brucker, DCH, R.HA
Executive Director
---

Elaine Andreoli
Admin. Services Coordinator
Elaine@SDHypnosisTraining.com
---

Andrew Utley
Administrative Assistant
---
Organic Remedy to Get Rid of Aphids: To keep aphids from damaging your plants, spray them with a homemade citrus mixture. Combine one tablespoon of freshly grated citrus rind (orange, lemon, lime, or grapefruit) with one pint of boiling water. Steep overnight. Strain through a coffee filter into a spray bottle and add three drops of liquid dishwashing detergent. Aphids are repelled by the scent of the citrus rind, and the soap helps the mixture cling to the plants. Spray every five to seven days until the aphids are gone. (Christine Bucks, from Great Garden Fix-Its: Organic Remedies)
Hay Fever Sufferers Take Note: You may be reacting to eating bananas, cantaloupes, cucumbers, honeydew, watermelon, and zucchini…or taking the herbs chamomile and Echinacea. Their pollen and plant parts contain proteins similar to those found in ragweed pollen. At the very least, avoid these foods and herbs during ragweed season which starts in August. (Leonard Bielory, MD, Director of Asthma and Allergy Research Center, University of Medicine, New Jersey)
Non-toxic Cleaner for Ovens and Baked-on Casserole Dishes: Here's a non-toxic do-it-yourself formula that won't be detrimental to one's health. Blend two cups of baking soda, one cup of distilled white vinegar, and one-half cup of liquid dish detergent. Pat a thick coat of mixture on the entire inside of the oven, including the door. Let it sit for at least 15 minutes, then wipe the oven clean with a damp rag, microfiber cloth, or sponge. Depending how dirty it is, you may have to repeat it. This is great for people with asthma and other health issues.
---
Inspirational Quotes
"You never know when one act or one word of encouragement can change a life forever." ~Zig Ziglar

"There comes that mysterious meeting in life when someone acknowledges who we are and what we can be, igniting the circuits of our highest potential." ~Rusty Berkus

"It is one of the most beautiful compensations of this life that no man can sincerely try to help another without first helping themselves." ~Ralph Waldo Emerson

"Sometimes it is easy to simply be angry at your suffering rather than to know that it is the catalyst for your searching and awakening." ~Wayne Dyer
---
Testimonials
"I was referred to Marla Brucker, who came highly recommended by several people. As a Peak Performance Coach and hypnotherapist, I found that her skills, compassion, and guidance far exceeded my expectations. If you're looking to improve upon your health and well-being, I'd definitely recommend you go to Marla Brucker at the Motivational Institute of Hypnosis and Hypnotherapy!" ~Rick Mathews
---
---
Letter from the Executive Director

Hi Everyone,


Imagine improving the lives of others while living your dream…


As a peak performance coach, I have many clients who come to me with excuses as to why they haven't moved forward in achieving their goals. The main excuse I hear is that they continuously put themselves last on their priority list. Do you do that too?


What excuses do you keep making when it comes to achieving your dreams?


Just nine months ago most of us set up New Year's resolutions. We usually start out strong, but then that begins to wane. But wait, you still have three months to begin to make your dreams a reality for 2016…
Stop
just being a spectator in life, and
start
focusing on all the great reasons why you want to make them happen.


Most great things don't occur by chance; they happen by choice.


You never know what's possible until you
put yourself on your list of priorities.
Remember, it's always better to look ahead and prepare than to look back with regret. In the end, there is only one thing that makes your dreams and goals completely feasible…and that's by taking action. If you've ever wanted to take more classes, expand your business, broaden your communication skills, or become a certified Clinical Hypnotherapist,
NOW
is the time to join our training beginning on October 15 in
Cognitive Behavioral Hypnotherapy
Become a participant in your life's journey by living your dreams.
To Your Success,

Marla Brucker, DCH, R.HA
(858) 587-0422

---
Upcoming Certification Training: Cognitive Behavioral Hypnotherapy
Saturdays and Sundays from 9AM – 6PM
October 15-16 • October 22-23 and November 5-6
Learn how to maximize the body / mind / spirit connection with hypnosis.
This training will explore the principles and strategies of Cognitive Behavioral Hypnotherapy in helping others uncover limiting beliefs and forgiveness issues. Additional topics include listening to the subconscious mind, pain management, and medical hypnosis.
This comprehensive course provides experiential training and hands-on demonstrations that lead to becoming certified as a Clinical Hypnotherapist in Integrative Hypnotherapy. It is also beneficial for alternative and mental health professionals as well as anyone in quest of personal growth.
For more information about the Cognitive Behavioral Hypnotherapy training or to register, go to: Our Website
Receive a $100 discount by registering on or before October 7th with a $250 deposit.
Seating is limited. Call to reserve your space now!
Contact Marla Brucker:
Phone: (858) 587-0422 Email: Marla@SDHypnosisTraining.com
---
Our September Open House Social Networking Evening was a great success! We want to thank Tamara Renee for sharing valuable information on that magic formula on how to enjoy each morsel of your life. Her presentation on how to eat right for your body was truly captivating.


Please enjoy some of the pictures below and on our Website.
We hold these events five times a year. The next Open House will be in the beginning of December. Check out our website to keep informed. If you're interested in presenting in future events, please contact me at: Marla@SDHypnosisTraining.com
If you've ever attended one of our Open Houses, please yelp us:
http://www.yelp.com/biz/motivational-institute-of-hypnotherapy-san-diego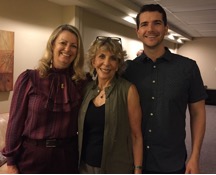 MIOH Team: Elaine, Marla, & Andrew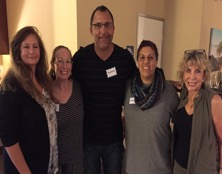 Current Students: Martine, Sarah, Marcos, Mousqa, & Marla
Presenter: Tamara Renee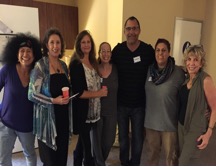 Attendees having fun!!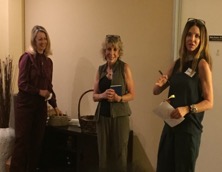 During Raffle: Elaine, Marla, & Tamara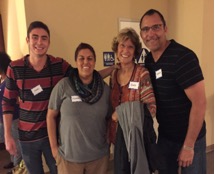 Noah, Mousqa, Barb, and Marcos
---
*All courses are taught Saturdays and Sundays from 9:00am - 6:00pm
LAST CLASS OF 2016!
(Early registration October 7, 2016)
October 15-16
Sat. and Sun 9:00am to 6:00pm
October 22-23 Sat. and Sun 9:00am to 6:00pm
November 5-6 Sat. and Sun 9:00am to 6:00pm
Energy Psychology 2017:
(Early registration January 14, 2017)
January 21-22
Sat. and Sun 9:00am to 6:00pm
January 28-29
Sat. and Sun 9:00am to 6:00pm
February 11-12
Sat. and Sun 9:00am to 6:00pm
March 18-19 Sat. and Sun 9:00am to 6:00pm
March 25-26 Sat. and Sun 9:00am to 6:00pm
April 8-9 Sat. and Sun 9:00am to 6:00pm
Ericksonian Hypnosis 2017:
(Early registration May 13, 2017)
May 20-21
Sat. and Sun 9:00am to 6:00pm
(Early registration July 29, 2017)
August 5-6
Sat. and Sun 9:00am to 6:00pm
August 12-13 Sat. and Sun 9:00am to 6:00pm
August 26-27 Sat. and Sun 9:00am to 6:00pm
Energy Psychology 2017:
(New cycle of classes)
(Early registration October 7, 2017)
October 14-15
Sat. and Sun 9:00am to 6:00pm
October 21-22 Sat. and Sun 9:00am to 6:00pm
November 4-5 Sat. and Sun 9:00am to 6:00pm
---
Be a Reflection!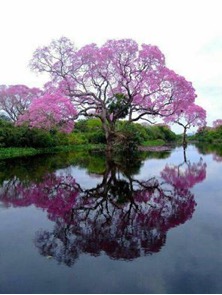 ---