In This Issue:
- Upcoming Certification Training

---
MIOH Staff



Marla Brucker, DCH, R.HA
Executive Director
---

Elaine Andreoli
Admin. Services Coordinator
Elaine@SDHypnosisTraining.com
---

Andrew Utley
Administrative Assistant
---
Protect Your Health by Putting Your Cell Phone in Your Microwave Oven!!!
I know it sounds strange…but if you'd like to protect your health, then you should put your cell phone in your microwave oven.
Have you ever noticed how X-ray technicians leave the room when it's time to take your X-ray? Well, according to radiation expert Dr. Magda Havas, you should do the same when you use your microwave if the oven has a leak.
Studies show that many microwave ovens leak some radiation. In one study researchers detected microwave radiation up to 20 feet away.
To see if your microwave has a leak, try this simple test. Put your cell phone inside your microwave oven and close the door. (DO NOT TURN ON THE MICROWAVE!) Then call your cell phone. If you can hear your cell phone ringing, it means the cell phone signals were able to pass through the walls of the oven, meaning the microwave oven is leaking radiation!
If you find that you do have leakage, make sure to leave the room whenever your microwave oven is on…or buy a different phone. (Bottom Line, January 2016)
Cleaning liquid that doubles as bug killer
If menacing bees, wasps, hornets, or yellow jackets get in your home and you can't find the insecticide, try a spray of Formula 409. Insects drop to the ground instantly.
---
Inspirational Quotes
"Be grateful for whatever challenges you have in life, for they are the means by which you can grow in strength and wisdom." ~J. Donald Walter
"No matter what the problem is, the main issue to work on is loving oneself. This is the 'magic wand' that dissolves the problem." ~Louise Hay
"There is no such thing as a problem without a gift for you in its hand." ~Richard Bach
---
Testimonials
Thank you, Marla, for following your path to a place where you teach healing to others. You are truly gifted and have a wonderful spirit. Who you are makes a difference in how the teaching is received, and you have made a positive difference in my life. From my heart to yours, much gratitude! ~Christa
---
---
Letter from the Executive Director

Hi Everyone,
Dreams are seedlings of realities…
With the Olympics having come to a close, most of us were fixated to our TVs watching the Olympiads achieve unimaginable feats. Their success didn't just happen from exercising their body alone; it also came from exercising their imagination and having a dream…to medal.
Albert Einstein once said, "Imagination is more important than knowledge." And that's what swimmer Ryan Murphy had when he wrote a letter to his parents at the age of 8 declaring his Olympic goals. He even drew a picture of himself on the podium. Now he's a gold medalist.
Simone Biles wowed us with her strength and the amazing height she was able to achieve. What about Michael Phelps, the most meddled Olympian ever, and Katie Ledecky broke her own world records. Usain "Lightening" Bolt is recognized as 'the world's fastest man.' And there were so many others that amazed the world by their athleticism and their vision to achieve greatness.
We must cherish our imagination and our ability to dream. For the highest achievers have been dreamers who combined their perception and their aspirations to make their own unique contribution to the world.
Astound yourself by exercising your imagination as well as your body.
Everything starts as a dream…hypnosis helps you turn your dreams into a reality.
To Your Success,

Marla Brucker, DCH, R.HA
(858) 587-0422

---
Upcoming Certification Training: Cognitive Behavioral Hypnotherapy
Saturdays and Sundays from 9AM – 6PM
October 15-16 • October 22-23 and November 5-6
Learn how to maximize the body / mind / spirit connection with hypnosis.
This training will explore the principles and strategies of Cognitive Behavioral Hypnotherapy in helping others uncover limiting beliefs and forgiveness issues. Additional topics include listening to the subconscious mind, pain management, and medical hypnosis.
This comprehensive course provides experiential training and hands-on demonstrations that lead to becoming certified as a Clinical Hypnotherapist in Integrative Hypnotherapy. It is also beneficial for alternative and mental health professionals as well as anyone in quest of personal growth.
Click here for more information about the Cognitive Behavioral Hypnotherapy training or to register.
Receive a $100 discount by registering on or before October 7th with a $250 deposit.
Seating is limited. Call to reserve your space now!
Contact Marla Brucker:
Phone: (858) 587-0422 Email: Marla@SDHypnosisTraining.com
---
Open House Social Networking Evening!
Free Demonstrations, Food, Networking, and Fun!
Tuesday, September 20th from 6:30PM – 9:00PM
Topic:
"YOUR Food Truth…
A Magic Food Formula to Enjoy Each Morsel of Your Life!"
What would life be like if you could increase your focus, joy, confidence, and well-being by eating ideally for your body's chemistry?
Over the course of a lifetime you will consume approximately 87,000 meals. Let's make them work for you to live a more rewarding, healthy, and invigorating life!
Our speaker Tamara Renee, CN, CE, Beauty & Health Strategist, Fasciologist, and a Medical Aesthetics Clinician, will explain how you can achieve better emotional and energetic balance in your life by changing your body's chemistry.
Welcome to finding YOUR FOOD-TRUTH!
This will be an interesting and informative evening complete with demonstrations, wine, appetizers, networking, raffle prizes, and good company.
Please RSVP: We're looking forward to seeing you! Invite friends!
When: Tuesday, September 20th from 6:30PM – 9:00PM
Where: 8969 Complex Drive, Suite A, San Diego, CA 92123

---
Congrats Ericksonian Hypnosis Graduates!!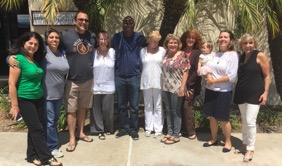 Mahshid Essalat-Weber, Mousqa Katawazi, Marcos Usquiano,
Sarah Siegel, Jerrell Baines, Margo Riley, Cindy Biedermann,
Christa Oftedal, Sabina Starr, Marla Brucker, and Baby Sadie Starr (who began her hypnosis training while in the womb and for her birth)
---
Holy Fire Usui Reiki Workshop Level I & II
Saturday and Sunday, September 24-25, 2016
9:30am – 6:00pm
*$75.00 discount if registered by Wednesday,

September 21, 2016*

Reiki is a gentle healing modality that is easy to learn. Anyone can use Reiki for self-healing or to help others. This workshop is a combination of lecture, discussion, demonstration, and hands-on practice.
The Workshop will cover:
How to give Reiki to yourself and others

The complete hand placement system

The Reiki Ideals and much more
You will receive:
The complete training manual for Reiki I & II

Attunements for Reiki I & II

Certificates for Reiki I & II
Investment: $375 (payable at the start of class)
Options: Just Reiki Level I - $125.00 Saturday
Just Reiki Level II - $275.00 Sunday
For more information, call
Martine Wilson at 858-212-4283 or
visit our website at AVALONZEN.COM
---
*All courses are taught Saturday and Sunday from 9:00am - 6:00pm
LAST CLASS OF 2016!
(Early registration October 7, 2016)
October 15-16
Sat. and Sun 9:00am to 6:00pm
October 22-23 Sat. and Sun 9:00am to 6:00pm
November 5-6 Sat. and Sun 9:00am to 6:00pm
Energy Psychology 2017:
(Early registration January 14, 2017)
January 21-22
Sat. and Sun 9:00am to 6:00pm
January 28-29
Sat. and Sun 9:00am to 6:00pm
February 11-12
Sat. and Sun 9:00am to 6:00pm
March 18-19 Sat. and Sun 9:00am to 6:00pm
March 25-26 Sat. and Sun 9:00am to 6:00pm
April 8-9 Sat. and Sun 9:00am to 6:00pm
Ericksonian Hypnosis 2017:
(Early registration May 13, 2017)
May 20-21
Sat. and Sun 9:00am to 6:00pm
(Early registration July 29, 2017)
August 5-6
Sat. and Sun 9:00am to 6:00pm
August 12-13 Sat. and Sun 9:00am to 6:00pm
August 26-27 Sat. and Sun 9:00am to 6:00pm
Energy Psychology 2017:
(New cycle of classes)
(Early registration October 7, 2017)
October 14-15
Sat. and Sun 9:00am to 6:00pm
October 21-22 Sat. and Sun 9:00am to 6:00pm
November 4-5 Sat. and Sun 9:00am to 6:00pm
---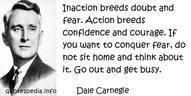 ---