MIOH Blog:
The Royal Family and Hypnosis! Read blog

In This Issue:
---
MIOH Staff



Marla Brucker, DCH, R.HA
Executive Director
(858) 587-0422
---

Elaine Andreoli
Admin. Services Coordinator
Elaine@SDHypnosisTraining.com
---

Andrew Utley
Administrative Assistant
(619) 540-5265
---
Did You Know?
The Many Uses of Club Soda: (By Brightnest)
Give Your Plants Nutrients by Using Club Soda to Quench your Houseplants. The nutrients in club soda – sodium citrate, potassium sulfate, and sodium bicarbonate, among others – will enrich your plants' soil and cause them to grow tall and strong. It's like steroids for your plants, but legal and without the nasty side effects.
Remove Red Wine from your Carpets with Club Soda. As soon as you notice the stain, pour club soda on the area to dilute the red wine. Blot the club soda with a clean cloth (do not rub). Rinse the club soda with cold water and continue blotting up the stain. If the stain is especially stubborn, sprinkle the area with baking soda and vacuum.
Shine Gemstones and Jewelry in Club Soda. The carbonation will restore their shine. For best results, let your stones soak in the soda overnight. Note to October babies: keep your opals far from this mixture! The same goes for pearls and turquoise – the carbonation will eat away your precious, porous stones!
Loosen Stuck Nuts and Bolts. If you've ever come across a rusty bolt you need to remove, grab a bottle of club soda and pour it liberally over the rusted nut and bolt. The carbonation in the water helps bubble the rust away, so it will be loose enough to turn. If you want to actually remove the rust stains, all you need is some table salt and lemon juice.
---
Inspirational Quotes
"If you don't risk anything, you risk even more." -Erica Jung
"Always behave like a duck - keep calm and unruffled on the surface but paddle like the devil underneath." - Jacob Braude
"Once in a while you have to take a break and visit yourself." - Audrey Giorgi
"I'd rather be a failure at something I love than a success at something I hate." - George Burns
---
Testimonials
I am not a health care professional, yet I decided to take Marla Brucker's NLP course because I felt that it would help to improve my effectiveness in my profession. I work in sales and I came to find out that NLP is not just geared towards therapeutic professions. NLP can also be used to improve your ability to effectively communicate your message and to elicit your intended responses from any customer one might have, whether that customer is a patient seeking therapy, a client seeking trust and direction, or a sales account seeking a vendor. I would highly recommend this course for anyone who is looking to increase their productivity in any workplace environment. – Gino A.
I find NLP an extremely effective way to help my clients let go of thought patterns and beliefs that are no longer working for them, which opens them up to entirely new possibilities in their lives. The NLP process brings about profound change in a short time and I cannot imagine my practice without it. – G.W
---
---
Letter from the Executive Director

Hi Everyone,
Have you ever wondered how a motivational speaker seems to influence us and change our lives?
Whether you're giving a pitch to your boss, coaching your clients, making a presentation or talking to a loved one, how you communicate your ideas can be as important as the ideas themselves.
Our last Open House on how to enhance our communication skills was a great success with a lot of fun, laughter, and learning. I want to thank MIOH's Administrative Assistant, Andrew Utley, for co-facilitating the PlayShop with me. The evening included tools on how to make anyone smile anytime, ways to sharpen those "thinking on your feet" moments, and how to connect with anyone in less than a minute. The communication PlayShop was based around the fundamentals of NLP. Check out our pictures from the event: Pictures from the event!
If you have ever wanted to learn how to influence others with integrity and communicate at a different level, then our next training in NLP is for you.

This hands-on interactive training in Therapeutic Neuro-Linguistic Programming will help you:
Clearly and effectively communicate with others

Motivate and be motivated

Assist others in reaching their potential and have greater success

Build non-verbal rapport and better communication skills

Create positive attitudes in others as well as yourself

Become more effective in your work

Understand the intricacies of other people's worlds
Achieve greater lasting success both professionally and personally.
Whether you're a therapist, educator, in sales or marketing, a parent, or someone in a relationship, NLP techniques will help you set that stage to achieve your personal and professional goals.
Now is your opportunity to learn some quick and powerful NLP techniques. Our next Certificate Training begins on March 23rd. Register by March 15th and receive a $100 discount. Register Now!!!
Discover your inner potential and expand your mind's power through the practice of Therapeutic Neuro-Linguistic Programming. Opportunity never stops knocking. Enjoy the journey.
To Your Success,

Marla Brucker, DCH, R.HA
(858) 587-0422
---

---
Upcoming Certification Trainings
Therapeutic Neuro-Linguistic Programming (NLP) Certification Training
CE credits available for MFTs, LCSWs, RNs, and others.
Saturdays and Sundays from 9:00 am – 6:00 pm
March 23 – 24
April 6 - 7
April 13– 14
This course will provide you with powerful communication techniques and rapport skills designed to effectively influence positive change with integrity. These advanced methods of NLP and language patterns are useful in helping overcome limiting beliefs, fears, or negative habits in nearly any setting. This course is also beneficial to anyone desiring mastery in one's personal journey.
To find out more about the NLP training or to register online, go to our website:
To receive a $100 discount, register on or before March 16th! SEATING IS LIMITED. Due to popular demand, these certification trainings sell out quickly. Call to reserve your space now.
Contact Information:
Marla Brucker - (858) 587-0422
Email: Marla@SDHypnosisTraining.com
---
Congratulations to our graduates!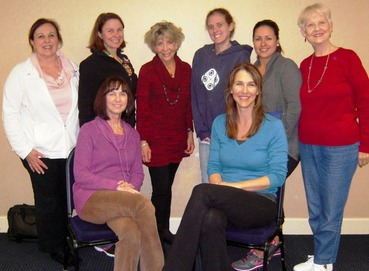 ENERGY PSYCHOLOGY GRADUATES: February 2013
Back row: Jane Bustin, Martha de Forest, Marla Brucker, Julie Fulmis, Rosie Diaz, Margaret Momparler
Front row: Cynthia Peterson and Debbie Kroner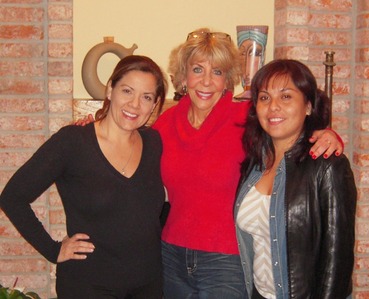 CERTIFIED CLINICAL HYPNOTHERAPISTS
in Integrative Hypnotherapy
Priscilla Ossa and Jennifer Castaneda
---
NEW: Hypnosis Crash Course
Down in the depths of the MIOH laboratory, we are cooking up something new and exciting for all of you! We will be running a one-day "Crash Course" for those who are interested in hypnosis but aren't quite sure about diving in...yet.
The idea is simple: In one day we will cover the fundamental principles that will provide a foundational understanding about hypnosis. The course will be one full day, starting at 9am and ending somewhere between 3pm and 5pm. There will be a nominal cost involved but it will be applied to your tuition if and when you decide to join us for our upcoming Ericksonian Hypnotherapy Certification course.

More details coming soon, so keep your eyes and ears open!
---
*All courses are subject to change
*All courses are taught Saturdays and Sundays 9:00am to 6:00pm
---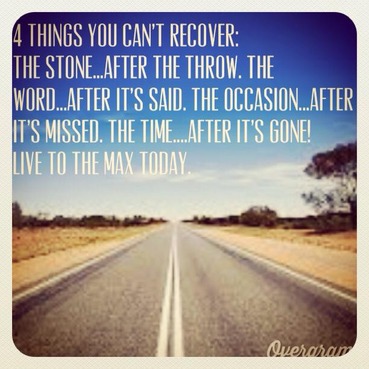 ---
Please share this with others!