---
Upcoming Certification Training: Energy Psychology
Three weekend training:
Saturdays and Sundays from 9AM – 6PM
October 14-15 • October 21-22 and November 4-5
Success lies within; invest in yourself…
Discover the link between the mind and body…Step into your personal power to manifest your dreams and help others do the same. Join us for our upcoming training in Energy Psychology beginning Saturday, October 14th.
Learn powerful energy therapy techniques designed to create permanent changes in your life and in the lives of others. These techniques can help eliminate anxieties, fears, self-sabotage programming, past traumas, and limiting beliefs.
In this hands-on comprehensive training you will also learn to balance the body's energy system by creating rapid and profound change.
This training
is beneficial for alternative and mental health professionals as well as anyone in quest of personal self-growth. It's a great complement to hypnosis and other therapeutic modalities.
For more information about the Energy Psychology training or to register, go to:
Energy Psychology
Receive a $100 discount by registering on or before October 7th.
Seating is limited. Call to reserve your space now!
Contact Marla Brucker at 858-587-0422
or email: Marla@SDHypnosisTraining.com with any questions.
---
Open House & Social Networking Evening!
Free Demonstrations, Food, Networking, and Fun!
Thursday, September 14th from 6:30PM – 9:00PM
Topic:
"Energy Balancing Techniques for
Rapid and Powerful Change"

Presenter: Marla Brucker
Learn to dance with your energy by balancing your body's energy system for optimum health, joy, and vitality.
Experience the power and effectiveness of these easy-to-use tools to create immediate and permanent changes.
Imagine techniques so simple and so effective that you can finally remove limiting beliefs and blocks that have interfered with your goals and desired outcomes. Also, imagine techniques that will enable you to move towards your goals in ways you have only dreamt possible.
In this hands-on presentation, you will learn simple energy balancing techniques that can be used immediately--not only on yourself but on others as well.
Marla Brucker is an accomplished motivational trainer and seminar leader. As a Peak Performance Coach, Marla has inspired thousands worldwide to realize their hidden potential by learning to trust their intuition as they move toward achieving greater success.
This will be a fun-filled evening complete with demonstrations, wine, appetizers, networking, raffle prizes (bring something to raffle), and good company.
Read more about Marla Brucker and her unique style of Balancing Your Body's Energy System on our website.
or
email Marla@sandiegohypnosis.com.
We're looking forward to seeing you. Invite friends!
When: Thursday, September 14th from 6:30PM – 9:00PM
Where: 8969 Complex Drive, Suite A, San Diego, CA 92123
---
Join Us For a Spiritual Journey Series
Saturday, November 18th 1:00 – 3:00PM

for the first offering in our new Spiritual Journey series:
"Higher Self: Kick your Wisdom Up a Notch"
Imagine how it would feel to have your own infinitely wise ally to turn to whenever you need guidance. In this two-hour workshop with Tess Meissner, CHT, you will connect with the most wise and resourceful part of you as a guide to support you on your life's journey. For more information, go to our website
Investment: $27 if paid before November 1st;
$33 if paid after November 1st or at the door.

RSVP: Tess@InfiniteTruthHealing.com.
---
Read Our Blog:
---
*All courses are taught Saturdays and Sundays from 9:00am - 6:00pm
Energy Psychology 2017: (Completed)
(Early registration by January 14, 2017)
January 21-22
Sat. and Sun 9:00am to 6:00pm
January 28-29
Sat. and Sun 9:00am to 6:00pm
February 11-12
Sat. and Sun 9:00am to 6:00pm
March 18-19 Sat. and Sun 9:00am to 6:00pm
March 25-26 Sat. and Sun 9:00am to 6:00pm
April 8-9 Sat. and Sun 9:00am to 6:00pm
Ericksonian Hypnosis 2017: (Completed)
(Early registration by May 13, 2017)
May 20-21
Sat. and Sun 9:00am to 6:00pm
(Early registration by July 29, 2017)
August 5-6
Sat. and Sun 9:00am to 6:00pm
August 12-13 Sat. and Sun 9:00am to 6:00pm
August 26-27 Sat. and Sun 9:00am to 6:00pm
Energy Psychology 2017:
(New cycle of classes)
(Early registration by October 7, 2017)
October 14-15
Sat. and Sun 9:00am to 6:00pm
October 21-22 Sat. and Sun 9:00am to 6:00pm
November 4-5 Sat. and Sun 9:00am to 6:00pm
---
*All courses are taught Saturdays and Sundays from 9:00am - 6:00pm
Therapeutic Neuro-Linguistic Programming 2018:
(Early registration by January 13, 2018)
January 20-21 Sat. and Sun. 9:00am to 6:00pm
January 27-28 Sat. and Sun. 9:00am to 6:00pm
February 10-11 Sat. and Sun. 9:00am to 6:00pm
(Early registration by March 17, 2018)
March 24-25 Sat. and Sun. 9:00am to 6:00pm
April 7-8 Sat. and Sun. 9:00am to 6:00pm
April 14-15 Sat. and Sun. 9:00am to 6:00pm
Cognitive Behavioral Hypnotherapy 2018:
(Early registration by May 12, 2018)
May 19-20 Sat. and Sun. 9:00am to 6:00pm
June 2-3 Sat. and Sun. 9:00am to 6:00pm
June 9-10 Sat. and Sun. 9:00am to 6:00pm
(Early registration by July 28, 2018)
August 4-5 Sat. and Sun. 9:00am to 6:00pm
August 11-12 Sat. and Sun. 9:00am to 6:00pm
August 25-26 Sat. and Sun. 9:00am to 6:00pm
Therapeutic Neuro-Linguistic Programming 2018:
(Early registration by October 6, 2018)
October 13-14 Sat. and Sun. 9:00am to 6:00pm
October 20-21 Sat. and Sun. 9:00am to 6:00pm
November 3-4 Sat. and Sun. 9:00am to 6:00pm
---
Practice Gratitude Everyday
____________________________________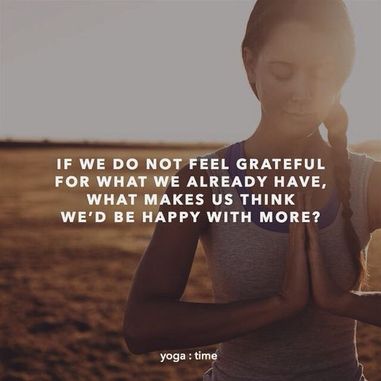 ---