---
MIOH Staff



Marla Brucker, DCH, R.HA
Executive Director
(858) 587-0422
---

Elaine Andreoli
Admin. Services Coordinator
Elaine@SDHypnosisTraining.com
---

Andrew Utley
Administrative Assistant
(619) 540-5265
---
Did You Know?
Whiter Teeth - Tips for a Bright Smile: Drink water between sips of wine, no matter what color wine. Red wine stains your teeth, but a 2009 German study found that white wine is also erosive and highly acidic making teeth even more susceptible to stains. Snack on raw apples, cauliflower, carrots, and celery. These crunchy, fibrous fruits and vegetables give teeth a gentle stain-removing scrub.
Olive Oil Helps Your Memory: Saturated fat, such as that found in meat and cheese, contributes to declines in memory and cognition but monounsaturated fat--like that in olive and avocado oil, seem to protect the brain. A recent study indicates that women over the age of 65 who ate the most saturated fat were up to 65% more likely to experience cognitive decline over time than those who ate the least. Women who ate the most monounsaturated fat were 44% less likely to decline in verbal memory scores and 48% less likely to decline in overall cognition. (Olivia Okereke, MD, Associate Psychiatrist, Brigham and Women's Hospital, Boston, MA)
Eating Chocolate Slims the Waistline??? Recent findings: people who ate about one ounce of chocolate a few times per week had a lower body mass index than those who consumed less of the treat. (UCSD research, published in Archives of Internal Medicine)
---
Inspirational Quotes
"You can alter your life by altering your mind. Change your thoughts and you change your world." - Norman Vincent Peale
"Feeling gratitude and not expressing it is like wrapping a present and not giving it." - William Arthur Ward
"If your actions inspire others to dream more, learn more, do more and become more, you are a leader." - John Quincy Adams
---
Testimonials
"I am a recent graduate of the Clinical Hypnotherapy Program at the Motivational Institute of Hypnotherapy. When I began the program one year ago, I had no idea just how wonderful and transformative the experience would be in both my personal and professional life. As part of my personal journey, it has given me amazing tools to heal and help myself; tools that I know I will utilize throughout my life. I entered the program in search of a new career path and could not be happier with the education and resources provided to me by the Motivational Institute. Not only were the instructors skilled, professional, and knowledgeable, they were also helpful far beyond what one would expect. They have become mentors and friends. While I am now just starting my own independent practice, I still have guidance and assistance in taking the practical steps necessary to open a business. The amazing director, Marla Brucker, and her wonderful staff of teachers and colleagues have been outstanding. This has been one experience that I will never forget and will always be grateful for. I highly recommend the MIOH for your personal and professional growth. Thank you Marla!
- Priscilla Ozzo
---
---
Letter from the Executive Director

Hi Everyone,
Are you holding onto something you need to let go of?
We've all been riddled with pesky ants, and the only way to prevent them from invading our space is to stop them in their path.
Most ants primarily perceive the world through smell and touch, as their visual ability is quite poor.
There are three sects to an ant colony. The scavenger ants are the ones that first appear--there may be up to a dozen ants scattered around looking for the source of food. In the process, they leave their scent as a directional for the worker ants to follow. The worker ants then come out in droves all lined up one after the other ready to carry the food back to the colony. And lastly, there's the queen ant that runs the colony.
The only way to prevent the ants from invading your home is to stop them from the start by cleaning the scent from the surface. Then when the worker ants come out there is no scent to follow, they get confused, and the invasion ceases.
I look at ants as Automatic Negative Thoughts. When you have a negative thought, you need to squelch it immediately by saying "Stop, Cancel Clear, Quiet, Erase and/or Delete." That's the best way to stop any negative thoughts from taking over your life. The next step is for you to clean it up by giving yourself some PATS, Positive Affirming Thoughts. For PATS to stick, make sure that you believe in your affirmations as you reinforce them in the first person, present tense, and positive manner. Take a deep breath as you do so.
Remember: you're in control. Squelch your ants, and give yourself some well deserved PATS.
You create everything in your life right now just with your thinking…therefore, think about what you want with power and intensity, and feel good now!
"Nothing has power over you other than that which you give it through your conscious thoughts." (Anthony Robbins)
To Your Success,

Marla Brucker, DCH, R.HA
(858) 587-0422
---

---
Upcoming Certification Trainings
Cognitive Behavioral Hypnotherapy
CE credits available for MFTs, LCSWs, RNs, and others.
Saturdays and Sundays from 9:00am - 6:00pm
August 3 - 4, August 10 - 11 & August 24 - 25
Learn how to maximize the body/mind/spirit connection with hypnosis. This training will explore the principles and strategies of Cognitive Behavioral Hypnotherapy in helping others uncover limiting beliefs and forgiveness issues, including listening to the unconscious mind, pain management, and medical hypnosis.
This comprehensive course provides hands-on demonstrations and experiential training that leads to becoming certified as a Clinical Hypnotherapist in Integrative Hypnotherapy. It's also beneficial for alternative and mental health professionals, as well as anyone in quest of personal self-growth.
To find out more about the Cognitive Behavioral Hypnotherapy training or to register online, go to our website: http://sdhypnosistraining.com/courses/cognitive-behavioral-hypnotherapy/
To receive a $100 discount, register on or before July 22nd. Seating is limited. Call to reserve your space now.
Contact Marla Brucker:
Phone: (858) 587-0422
Marla@SDHypnosisTraining.com with any questions.
---
Open House & Social Networking Evening

Free Demonstrations, Food, and Networking
Wednesday, July 10th from 6:30pm – 9:00pm
Topic: The Hidden Secret to Igniting Your Mind and Exploding Your Success in Everything You Do
Our speaker, Jason D. West, will be sharing about the power of the subconscious mind and how to use it to accomplish what you want in life. As soon as you grasp a hold of the one thing that has been holding you back, you'll be amazed. Watch your life magically transform as soon as you change this one simple behavior.
Jason D. West, MNLP, MTT, CCHt, is a certified clinical hypnotherapist, master NLP practitioner, published author, speaker, and the creator of the POWERPERSUASION™ Boot Camp.
Click here to read more about Jason and what he will be speaking about that evening.
This will be an inspiring evening complete with demonstrations, wine, appetizers, networking, raffle prizes, and good company! RSVP now... Invite friends.
We're looking forward to seeing you there!
When:
Wednesday, July 10th from 6:30pm – 9:00pm
Where:

NEW LOCATION:

8969 Complex Drive, Suite A, San Diego, CA 92123 (in Kearny Mesa, just east of the 163 and south of Clairemont Mesa Boulevard)
---
Office Space Available for People in the Helping Field
The Motivational Institute of Hypnotherapy will have a new home and is opening a Wellness Center in June. We are creating an inviting atmosphere of warmth and wellness. There are three clinician rooms available and a large lobby for workshops and trainings. It's easily accessible with plenty of free parking.
This newly renovated space is perfect for anyone who wants to build a referral base among other like-minded clinicians.
If you are interested, contact:
Marla at (858) 587-0422 and you can choose your room.
---
2013 Calendar - Certification Trainings!
*All courses are subject to change
*All courses are taught Saturdays and Sundays 9:00am to 6:00pm
---
---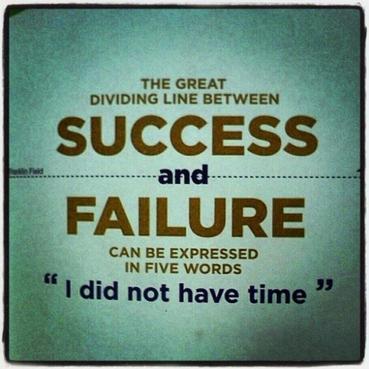 ---
Please share this with others!