In This Issue:
- Upcoming Certification Training

- Ready to Write a Book?
- Office Space Available
- Training Schedule
---
MIOH Staff



Marla Brucker, DCH, R.HA
Executive Director
---

Elaine Andreoli
Admin. Services Coordinator
Elaine@SDHypnosisTraining.com
---

Andrew Utley
Administrative Assistant
---
Children, Housework, and Homework: Chores matter more than homework for making good students. Kids who do real, meaningful work around the house–without reminders and without pay–learn self-control, the benefits of structure and limits, and the importance of being needed. Kids who regularly do chores feel proud of themselves and their accomplishments; therefore, homework and school work seem easier for them. (Charles Fay, PhD, author, consultant, and therapist, Love and Logic Institute, Golden, Colorado)

Get More Z's with Kiwi: Fall asleep faster and stay asleep longer without sleeping pills by eating kiwi before bedtime. Kiwifruit has been shown to significantly improve the overall quality of sleep, which includes an increase in total sleep time and decreased time it took to fall asleep.

The Mushroom that Helps You Live Longer: Reishi mushroom has been used as a medicine in Asian countries for over 4,000 years. It's such a healing food that it's known as the mushroom of immortality. Research has shown that extracts of this mushroom have anti-bacterial, anti-viral, and anti-fungal properties. Compounds from the mushroom have exhibited anti-tumor effects in various cancers, healed ulcers, lowered blood sugar, and protected the liver.
---
Inspirational Quotes
"If you think you understand everything that is going on, you are hopelessly confused." ~Walter Mondale

"I think goals should never be easy. They should force you to work, even if they are uncomfortable at times." ~Michael Phelps (most decorated Olympian of all time)

"We are continually faced by great opportunities brilliantly disguised as insoluble problems." ~Lee Iacocca

"It doesn't interest me what you do for a living, I want to know what you ache for and if you dare to dream of meeting your heart's longing." ~from "The Invitation" by Oriah Mountain Dreamer

---
Testimonials
I love seeing Marla. She is magic to my soul. Hypnotherapy is AMAZING! Every time I walk in her office the stress I walked in with leaves me. The atmosphere is calming and soothing. Just being in Marla's presence is rejuvenating. Seeing her for the first time felt like I've known her for years; she is strong, loving, sincere, funny, a true blessing to others. I'm happier and back on track. Marla put the light back into me. She helped me empower myself. I'm still working on me, but with a few sessions I can see a huge difference in the way I carry myself, in the way I talk about myself, and in the way I'm living day to day. Everyone should try hypnosis. It takes more than one time to really see a difference. Marla is worth every dollar. She's always booked and by the grace of God and her kindness, she finds a spot for me to be seen. Thank you Marla, I have my pep in my step back. I walk with my shoulders back. I embrace life no matter what challenge arises. I let no one steal my power. I know my past can't hurt me and it doesn't define me. I'm stable. I feel unstoppable…I look forward to setting up another meeting soon. Hugs, Denise
---
---
Letter from the Executive Director

Dear Family and Friends,

"The best and most beautiful things in the world cannot be seen, nor touched...but are felt from the heart." ~Helen Keller

With this being the time of year when we focus on gratitude, I'd like to take the opportunity to tell you just how much you mean to me. Even though we may not have seen much of each other this year (if at all), know that you are still in my thoughts and in my heart.

The gifts of family and friends are reflective mirrors of the riches of life. The precious moments and special memories I hold dear to my heart can never be replaced and are only enhanced because of who you are to me.

I am so grateful for your shining light of love and beautiful energy that you exude through your smile. I wish I was able to give each and every one of you a big hug and express my deepest gratitude.

Whatever you have planned this Thanksgiving, I hope you are sharing your time with friends, family, or someone who gives you meaning.

Be grateful for what you have, and you'll end up having more…

Happy Thanksgiving!
To Your Success,

Marla Brucker, DCH, R.HA
(858) 587-0422

---
Upcoming Certification Training: Energy Psychology
3 weekends: Saturdays and Sundays from 9:00am - 6:00pm
January 21, 22, 28, 29, February 11, & 12
Learn powerful energy therapy techniques and applications designed to create permanent changes in your life and in the lives of others. These techniques help to eliminate anxieties, fears, self-sabotage programming, past traumas, and limiting beliefs.
Energy Therapies address the same energy system as acupuncture or acupressure by using simple tapping procedures. These therapies aim to release negative emotions caused by a disruption in the body's energy system. Energy therapies are a group of mindful and natural modalities that help to facilitate profound positive changes.
This comprehensive course in Energy Psychology provides experiential training and hands-on demonstrations.
You will also learn to use your body's own feedback to balance the body's energy system by creating rapid and powerful change.
This training is
also beneficial for alternative and mental health professionals as well as anyone in quest of personal self-growth.
For more information about the Energy Psychology training or to register, go to:
Energy Psychology

Receive a $100 discount by registering on or before January 14th.
Seating is limited. Due to popular demand, these certification trainings sell out quickly. Call to reserve your space now!


Contact Marla Brucker: 858-587-0422
or email: Marla@SDHypnosisTraining.com with any questions.
---
Open House Social Networking Evening
Free Demonstrations, Food, Networking, and Fun!
Thursday, December 8th from 6:30PM – 9:00PM
Topic
:
Heal The Energy, Heal Your Reality
Presenter: Reggie Mckiver

Join us for a powerful interactive workshop that has rarely been seen up until now. As an intuitive teacher, Reggie Mckiver helps others as he ignites instant life transformations to create a new Life Vision filled with clarity, purpose, and possibilities. He's the only person that can look at a person's nails and determine what energy is holding them back in life.
In this unique interactive workshop, Reggie will demonstrate how to identify aura colors and breathing patterns (and what they mean to our soul make-up) along with sicknesses that may live in the energy field and how to release them to create wellness.
Get ready for miracles in the NOW!!! Reggie will also host a Q & A session, along with private session details.

This will be an interesting, fun-filled evening complete with demonstrations, wine, appetizers, networking, raffle prizes (bring something to raffle), and good company. Learn more about Reggie Mckiver and his unique work on on our website or RSVP here.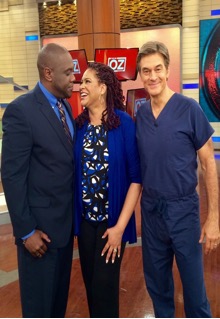 Reggie Mckiver with wife actress Kim Coles and Dr. Oz
We're looking forward to seeing you! Invite friends!
When: Thursday, December 8th, from 6:30pm – 9:00pm
Where: 8969 Complex Drive, Suite A, San Diego, CA 92123
---
Are You Ready To Write A Book?
Did you know that 80% of people have writing a book on their bucket list? Yet writing a book and getting it out to the world often comes with overwhelm. The enormity of a project that big can bring up self-doubt and fear that can stop your inner voice every time. But what if you just did it anyway?
Create your Bestseller in 2017 – learn how to polish, publish, and promote your Bestseller and increase your impact in the world. This is for conscious writers and speakers, and will give you the full picture you need to complete your book and put it on the Bestseller lists. Join Teresa de Grosbois at her intense workshop as she shares what made her a #1 international Bestselling author of four books - her last book hit Bestseller in six countries!
Register here to save your spot.
When: Tuesday, November 8, 2016
Start time: 6:30PM – 9:30PM. Doors open at 6PM
Location:
Motivational Institute of Hypnotherapy, 8969 Complex Drive, Suite A, San Diego, 92123
---
Office Space Available - Hourly or Part Time
Attention health care practitioners!!! If you are looking to build your private practice and want to increase a referral base with other like-minded clinicians, we have the space for you. We have a fully furnished room for hourly or part-time rental available Monday through Friday, day/evening hours, as well as Saturdays after 1pm and all day Sundays.

This inviting atmosphere of warmth and wellness at the Motivational Institute of Hypnotherapy is perfect for anyone who also wants to join a team of other health care professionals. The common areas are quite large and includes a kitchenette, storage room, bathroom, and a large waiting room that can also be converted into space for workshops and training. The Institute is located in the Kearny Mesa area, and is easily accessible with plenty of free parking. The building is also handicapped accessible.
For more information or to schedule a tour, contact Jennie Abito, Licensed Clinical Therapist, at
Jennie@CrystalCounselingCenter.com
---
*All courses are taught Saturdays and Sundays from 9:00am - 6:00pm
Energy Psychology 2017:
(Early registration January 14, 2017)
January 21-22
Sat. and Sun 9:00am to 6:00pm
January 28-29
Sat. and Sun 9:00am to 6:00pm
February 11-12
Sat. and Sun 9:00am to 6:00pm
March 18-19 Sat. and Sun 9:00am to 6:00pm
March 25-26 Sat. and Sun 9:00am to 6:00pm
April 8-9 Sat. and Sun 9:00am to 6:00pm
Ericksonian Hypnosis 2017:
(Early registration May 13, 2017)
May 20-21
Sat. and Sun 9:00am to 6:00pm
(Early registration July 29, 2017)
August 5-6
Sat. and Sun 9:00am to 6:00pm
August 12-13 Sat. and Sun 9:00am to 6:00pm
August 26-27 Sat. and Sun 9:00am to 6:00pm
Energy Psychology 2017:
(New cycle of classes)
(Early registration October 7, 2017)
October 14-15
Sat. and Sun 9:00am to 6:00pm
October 21-22 Sat. and Sun 9:00am to 6:00pm
November 4-5 Sat. and Sun 9:00am to 6:00pm
---
Practice Gratitude. :)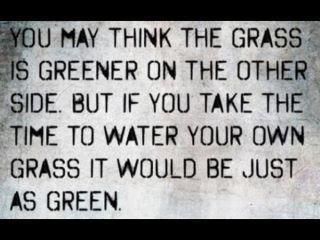 ---