MIOH Blog:
Silencing the Inner Chaos: Read blog

In This Issue:
- Upcoming Training

- 2013 Calendar
---
MIOH Staff



Marla Brucker, DCH, R.HA
Executive Director
(858) 587-0422
---

Elaine Andreoli
Admin Services Coordinator
Elaine@SDHypnosisTraining.com
---

Andrew Utley
Administrative Assistant
(619) 540-5265
---
Did You Know?
Drink Cocoa for Your Health: Thursday, December 13th is National Cocoa Day. The yummy beverage is associated with increased HDL (good) cholesterol and decreased blood pressure, insulin resistance, and LDL (bad) cholesterol.
Tomato Sauce Reduces Stroke Risk: People with the highest blood levels of the antioxidant lycopene had a 55% lower risk for stroke than people with the lowest levels. Lycopene is found in tomatoes, red peppers, carrots, papaya, and watermelon. It is even more concentrated in cooked tomato products such as tomato sauce. (Rafael Alexander Ortiz, MD, Director of the Center for Stroke and Neuro-Endovascular Surgery, Lenox Hill Hospital, New York).
Eat to Fight the Flu: Despite the old adage, starve a fever, eat a normal number of calories if possible even if you aren't hungry. The flu comes in new strains every year, so the body must make new antibodies. To do that it requires fuel to produce natural killer cells, and eating fewer calories slows recovery. Eat fresh fruits and vegetables– they help create an alkaline environment in which viruses can't survive. Caution: limit sweets while you are ill – sugar feeds viruses. (Journal of Nutrition; study at Michigan State University).
---
Inspirational Quotes
"If anything is sacred, the human body is sacred"
- Walt Whitman
"We don't receive wisdom; we must discover it for ourselves after a journey that no one can take for us or spare us."
- Marcel Proust
"In a networked world, trust is the most important currency"
- Eric Schmidt
---
Testimonials
"I want to thank you for such a wonderful training. It has changed my life. Your support and guidance has also helped me let go of limiting beliefs and realize greater personal and professional successes." - Michael S. PhD.
"Ever since taking your training, many doors of opportunity have opened up for me both professionally and personally. I've obtained some incredible tools that have propelled the success of my coaching practice. The teachers are superb and they have a wide range of expertise. Marla herself is amazing; she is a great teacher and has been a wonderful mentor to me." - C. Crawford (Life Coach)
"The program was truly inspiring, and was a positive journey of learning and walking through fears and/or doubts. I also liked the guest trainers that were brought in to share with the class their techniques. There was a strong balance between practical application and class discussion." - R.J. Smith (Loan Officer)
---
---
Letter from the Executive Director

Hi Everyone,
How many of you noticed the level of gratitude shared with each other during the past month as we approached Thanksgiving? We felt gratitude for many special people in our lives as well as feeling gratitude within ourselves. What a beautiful time that was! And now, with our focus on preparing for the remaining holidays, we tend to forget that level of gratitude we all felt just weeks ago. It's important for us to remember to pause from our busy days to either share or feel gratitude, not just during the month leading up to Thanksgiving, but for all seasons.
In the December publication of the Bottom Line, it mentions that Monday, December 31st is "Make Up Your Mind Day" – to decide undecided decisions. This is the perfect time to think about all that you have learned during this past year, clean the slate, and begin the new year with wonderful goals and aspirations.
You always have choices, and sometimes it's only a choice of attitude…
I wish you all a brilliant holiday filled with lots of love and laughter.
To Your Success,

Marla Brucker, DCH, R.HA
(858) 587-0422
---

---
Upcoming Certification Trainings
By popular demand, we're starting off 2013 trainings with Energy Psychology.
You will learn the healing art of energy therapy, creating a balance of healing and wellness.
Dates:
January 26-27, February 2 -3 and February 16-17
To find out more about Energy Psychology, or to register for the class, click here
If you haven't already RSVP'd please do so now.
***Receive a $50 discount***
Register at the upcoming Open House, details below. Due to popular demand these certification trainings sell out quickly. Call to reserve your space now.


Contact Information:
Marla Brucker - (858) 587-0422
Email: Marla@SDHypnosisTraining.com
---
Last Open House of the Year!
OPEN HOUSE SOCIAL NETWORK EVENING:
Free Demonstrations, Food and Networking
Tuesday, December 4th
Our speaker, Kristyn Caetano, a tea alchemist and health educator, will be speaking about The Medicinal and Sensual Benefits of Teas. Kristyn will talk about the many benefits of teas–how they facilitate multi-levels of wellness and their nutritional values. She will also highlight the many uses of teas for energy, mental acuity, calming affects, as well as aphrodisiac blends. Kristyn will share some of her teas for us to taste.
PureCupcakes will also be providing us with their specialty cupcakes.
There will also be a demonstration on how to remain balanced during the holiday season.
If you are planning to take our next training on Energy Psychology beginning January 26, 2013 receive a $50 discount by attending the Open House.
This will be an inspiring evening complete with demonstrations, wine, appetizers, networking, raffle prizes and good company! RSVP now... Invite friends.
We're looking forward to seeing you there!
When: Tuesday, December 4th. 6:30 – 9:00 p.m.
Where: 2375 Northside Dr. San Diego, 92108 (note: new location - Mission Valley by Costco and Ikea)
---
*All courses are taught Saturday and Sunday 9:00am to 6:00pm
---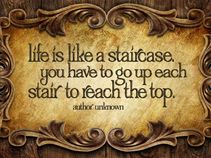 ---
Please share this with others!