Upcoming Certification Trainings
Cognitive Behavioral Hypnotherapy
CE credits available for MFTs, LCSWs, RNs and others.
Class Schedule – 3 weekends
Aug. 4 – 5
Aug. 18 – 19
Aug. 25 – 26
Saturdays and Sundays from 9:00am - 6:00pm
Course Goals and Objectives:
Learn how to maximize the body/mind/spirit connection using hypnosis. This training will explore the principles and strategies of Cognitive Behavioral Hypnotherapy for well-being including pain management, medical hypnosis, and listening to the unconscious mind. Help clients uncover limiting beliefs and forgiveness issues. This training will also include Alchemical Hypnosis, techniques for counseling and coaching, hypnosis and the law, how to build a practice, and much more! For a full course description, click this link: Cognitive Behavioral Hypnotherapy
This comprehensive course in Cognitive Behavioral Hypnotherapy provides hands-on demonstrations and experiential training that leads to becoming certified as a Clinical Hypnotherapist in Integrative Hypnotherapy. It's also beneficial for alternative and mental health professionals, as well as anyone in quest of personal self-growth.
To find out more about the Cognitive Behavioral Hypnotherapy training, or to register for the class, Click here
Receive a $100 discount: Register on or before July 24th! SEATING IS LIMITED: Due to popular demand these certification trainings Sell Out quickly. Call to reserve your space now.
Contact Marla Brucker (858) 587-0422 or Marla@SDHypnosisTraining.com with any questions
---
---
Next Open House: June 21st
Note: New Location*
Join Us at Our Next Open House and Networking Social on Thursday June 21st, and learn more about our next training in Cognitive Behavioral Hypnotherapy. This fun, inspiring event includes wine, appetizers, networking, a raffle & good company!

Our topic will be on Feng Shui.
Our guest presenter Cathleen McCandless is a Feng Shui expert and author of the best selling book, Feng Shui that Makes Sense; Easy Ways to Create a Home that FEELS as Good as it Looks. Cathleen will speak on "The Science of Feng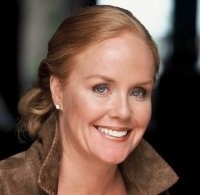 Shui."
Cathleen will also be giving a workshop on Sept. 8th from 10:00 – 5:00pm. For more information visit our website: Feng Shui Workshop.
When: Thursday June 21st, from 6:30pm – 9:00pm
Where: *2375 Northside Dr. Suite 330, San Diego, 92108. (West side of the parking lot; East of CostCo and IKEA in Mission Valley.)
Cost: This is a Free Event!
Please RSVP so we can provide enough food and beverages! Click on the link to find more info: http://sdhypnosistraining.com/aboutus/open-houses/ or call Marla at (858) 587-0422 or (858) 414-1614 (cell)
---
Spoon Bending Workshop
Congratulation to our
Spoon Benders!!!
The workshop was a great success. We had 55 attendees and almost everyone was able to bend their spoons and forks with little to no effort. Check out our pictures and some information about the event on our
Blog
. I want to thank my team Sharna Langlais, Andrew Utley and Jane Bustin that helped make this event a success.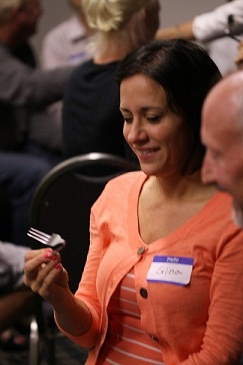 ---
Please share this with others!