MIOH Blog:
Beautiful Houseplants that Clean Indoor Air: Read blog

In This Issue:
---
MIOH Staff



Marla Brucker, DCH, R.HA
Executive Director
(858) 587-0422
---

Elaine Andreoli
Admin Services Coordinator
Elaine@SDHypnosisTraining.com
---

Andrew Utley
Administrative Assistant
(619) 540-5265
---
Did You Know?
Give Someone Compliments: January 24th is National Compliment Day. Look for the GOOD in every one, and give at five sincere compliments during the day. They will benefit both you and the recipients.
Brush It Out for Good Health: Brushing your skin when it's dry – once before a morning shower and once again before bed – stimulates blood and lymph flow to generate warmth. Use a long- handled brush with natural, soft bristles and gently stroke away from your heart.
Medicinal Mushrooms: Mushrooms such as shiitake, maitake and reishim are extremely powerful immune stimulants. They now are used at some major hospitals, including Memorial Sloan-Kettering Cancer Center, to strengthen the immune system and potentially improve the body's ability to eliminate cancer cells. People who maintain a strong immune system are far less likely to get colds or flu – and the mushrooms could accelerate recovery if you're already sick. Dose: Eat one or more of these mushroom varieties a few times a week throughout the cold and flu season. Or take a supplement that includes a mushroom blend.
---
Inspirational Quotes
"It's not the mountain we conquer, but ourselves" -George Malory
"Memory is the power to gather roses in winter" Anonymous
"When the wind blows, some people build walls, others build windmills." - Ancient Chinese Proverb
"If your actions inspire others to dream more, learn more, do more and become more, you are a leader." - John Quincy Adams
"Each person must live their life as a model for others." - Rosa Parks
---
Testimonials
"I want to thank you for such a wonderful training. It has changed my life. Your support and guidance has also helped me let go of limiting beliefs and realize greater personal and professional successes." - Michael S. PhD.
"Ever since taking your training, many doors of opportunity have opened up for me both professionally and personally. I've obtained some incredible tools that have propelled the success of my coaching practice. The teachers are superb and they have a wide range of expertise. Marla herself is amazing; she is a great teacher and has been a wonderful mentor to me." - C. Crawford (Life Coach)
"The program was truly inspiring, and was a positive journey of learning and walking through fears and/or doubts. I also liked the guest trainers that were brought in to share with the class their techniques. There was a strong balance between practical application and class discussion." - R.J. Smith (Loan Officer)
---
---
Letter from the Executive Director

Hi Everyone,
There is a story about God and three angels. God says to the angels, "Where shall we hide the secret of life?" One angel replied by proposing that it should be buried in the depths of the ocean, but God said, "No, with modern technology it would be found too quickly." The next angel suggested that it should be hidden on the highest mountain, to which God replied, "No, where there is a mountain, it will be climbed and explored, and then the secret will be found." The third angel said, "Let's hide the secret of life inside each individual." And God replied, "I think you've got it, no one will ever think of looking inside there."
I've shared this story before, but I feel its relevant now as we embark on this NEW YEAR. This is your opportunity to look within and make the changes that you want for yourself as you pause, look within and put ourselves on your list of priorities.
Whether your priorities are to have more time to explore your interest, eat healthier, exercise more, have more fun or learn something new, make sure you honor you.
For those that may be interested our next training in Energy Psychology, classes begins on Jan. 26th. Read below for more information and about the certification training and the discount we're offering.
Remember to take time for yourself…"The future belongs to those who believe in the beauty of their dreams." (Eleanor Roosevelt)
Happy New Year.
To Your Success,

Marla Brucker, DCH, R.HA
(858) 587-0422
---

---
Upcoming Certification Trainings
By popular demand, we're starting off 2013 trainings with Energy Psychology.
Energy Psychology
CE credits available for MFTs, LCSWs, RNs and others.
3 weekends - Saturdays and Sundays from 9:00am - 6:00pm
January 26 – 27
February 2 – 3
February 16 – 17
Course Goals and Objectives:
Learn to use the body's own feedback to balance the body's energy system by creating rapid and powerful change. Energy Therapy modalities treat blockages in the energy flow created by negative thought patterns. These techniques help to eliminate anxieties, fears, self-sabotage programming and limiting beliefs. These gentle, mindful and natural modalities help to facilitate profound positive changes. Visit our website to learn more about Energy Psychology
Energy Therapy modalities are very effective when combined with hypnosis or utilized on their own. Students will learn about the foundation of Energy Therapies along with the body's energy system, including Emotional Freedom Techniques, Energy Medicine, Thought Field Therapy, Chakra balancing, surrogate tapping, and much more. Students will be able to unblock their own issues quickly and easily as well as assist others in doing the same. Each student will have the chance to use and practice these methods in class and on their own.
Find out more about the Energy Psychology, or register for the class by following this link.
Receive a $100 discount: Register on or before January 16th! SEATING IS LIMITED. Due to popular demand these certification trainings sell out quickly. Call to reserve your space now.
Contact Marla Brucker (858) 587-0422 or Marla@SDHypnosisTraining.com with any questions.
---
Firewalk into 2013!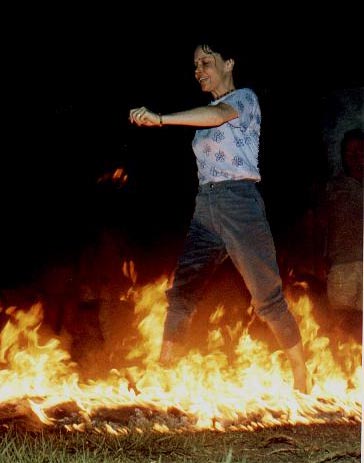 Looking for an exciting new way to IGNITE the PASSION and DESIRE to make 2013 the BEST YEAR EVER? Come join us as we team up with Julian Bergquist for his upcoming San Diego Firewalk! Integrate and infuse your drive to make 2013 the BEST YEAR EVER and give those resolutions a head start!
Date: January 5th, 2013
Time: 3:00-7:30 p.m.
Location: Marina Village Conference Center (Mission Bay)
Fee: $125
Discounted: Only $75 until January 3rd, 2012
*Coupon code: "HYPNOSIS"
You will have a profound "wow" experience that you will remember forever.
---
A Special Thanks...
Our Open House last month was a great success. I want to thank Kristyn Caetano MPH, for giving us a wonderful and informative presentation on the medicinal and sensual benefits of teas. I hope you had fun, did a lot of networking, and have already utilized some of the wonderful tools you've learned.
---
*All courses are taught Saturday and Sunday 9:00am to 6:00pm
---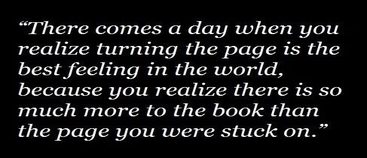 ---
Please share this with others!