In This Issue:
- Upcoming Certification Training

---
MIOH Staff



Marla Brucker, DCH, R.HA
Executive Director
---

Elaine Andreoli
Admin. Services Coordinator
Elaine@SDHypnosisTraining.com
---

Andrew Utley
Administrative Assistant
---
Handwriting Boosts Learning and Memory: Physically drawing letters activates a distinct neural pathway that improves reading, comprehension, and memory of language. (Claudia Aguirre, PhD, neuroscientist and mind-body expert)
Indian Frankincense May Relieve Asthma: Boswellia, a white resin from the frankincense tree, is a potent anti-inflammatory that may make breathing easier for people with asthma. Recent findings show that breathing eased and frequency of attacks dropped in 70% of asthma patients who took Boswellia daily for six weeks. Ask your doctor about taking Boswellia. (Laurie Steelsmith, ND. www.DrSteelsmith.com)
White-Fleshed Fruits and Vegetables
may protect against stroke. Recent findings showed that the more people ate apples, bananas, cauliflower, cucumbers, pears, and other white-fleshed produce, the more their stroke risk was reduced by up to 52%. Other fruits and vegetables did not affect stroke risk, but have health benefits as well. (Linda Oude Griep, MSc and postdoctoral fellow in human nutrition at Wageningen University, the Netherlands)
---
Inspirational Quotes
"The call to adventure is the point in a person's life when they are first given notice that everything is going to change, whether they know it or not." ~Joseph Campbell, The Hero's Journey

"Every man has his own courage, and is betrayed because he seeks in himself the courage of other persons." ~Ralph Waldo Emerson

"To laugh often and much; to win the respect of intelligent people and the affection of children; to earn the appreciation of honest critics and endure the betrayal of false friends; to appreciate beauty, to find the best in others; to leave the world a bit better, whether by a healthy child, a garden a patch, or a redeemed social condition; to know that even one life has breathed easier because you have lived… This is to have succeeded." ~Ralph Waldo Emerson
---
Testimonials
"Thank you MIOH. One of the most resourceful attributes at the Motivational Institute of Hypnotherapy (MIOH) I experienced was the instructional strategies. The teachers thoroughly explain each method and then demonstrate it in class. Students are asked to perform the same skills on one another so they can practice these methods and utilize the innovative skill with comfort and ease. The hands-on training and practical use of these techniques help us learn more efficiently. Having attending other schools, this valuable method is not often offered even though the majority of students are kinesthetic (hands-on) learners. The most outstanding benefits I felt were through the instructors' assistance with their gentle suggestions helping the students feel more confident and secure with the new tasks given. My personal growth by having other students do the work on me was a welcomed benefit. MIOH training made my experience of learning hypnosis more enjoyable. I feel self-assured in opening my new practice." ~T. Ellis
---
---
Letter from the Executive Director

Hi Everyone,
The future never just happens...it is created.
While putting this NL together, I always look for quotes and ideas to share with you, and I happened upon this beautiful quote from George Bernard Shaw,


"Life is a flame that is always burning itself out, but it catches fire again every time a child is born."
Ironically, I found this quote the day my third grandchild was born, yet on the same day my dear friend's mom of 97 years, a beautiful person, had transcended... For two days, there was a gathering of many people to celebrate my friend's mom's life. And with my new grandchild, we have just begun celebrating hers.
How are you celebrating your life?
The cycle of life is beautiful...we need to keep moving forward, and only stop long enough to appreciate the Now. Fill your heart with excitement, ready to embark upon what's next along your journey of magnificence.
Remember to keep the flame burning to experience life's gifts.
To Your Success,
Marla Brucker, DCH, R.HA
(858) 587-0422

---
Upcoming Certification Training: Therapeutic Neuro-Linguistic Programming
May 21-22, June 4-5 and June 11-12
Saturdays and Sundays from 9:00am - 6:00pm
Do you want to effect change in your personal and professional life, or do you want change to affect you?
Receive a certificate in Therapeutic Neuro-Linguistic Programming (NLP).
Achieve greater lasting success both professionally and personally. Learn easy, simple techniques to expand your mind as you achieve more success, happiness, and prosperity. Develop greater communication skills to tap into your inner potential to behave consistently with your goals. Increase your effectiveness at work and within relationships as you learn to look at life's challenges as opportunities.
This course will provide you with powerful communication techniques and rapport skills designed to effectively influence positive change with integrity.
To find out more about the NLP training or to register online, go to our website: NLP Training.
To receive a $100 discount, register on or before May 13th with your $250 deposit. Due to popular demand, these certification trainings sell out quickly. Seating is limited—call to reserve your space now!
Contact Information:
Marla Brucker: (858) 587-0422
Email: Marla@SDHypnosisTraining.com
---
Open House Social Networking Evening
Free Demonstrations, Food, Networking, and Fun!
Tuesday, April 26th from 6:30PM – 9:00PM
Topic:
"AWAKEN YOUR SOUL PURPOSE"
A Transformational Perspective on Fear, Shame, and Self-Criticism
On July 4, 2014 Sarah Anne Dordel experienced a spontaneous spiritual and psychic awakening which began her journey of profound healing. In working hand-in-hand with Spirit, she learned about unconditional love for herself and how to see her life traumas as beautiful gifts. In this talk, Sarah Anne shares about how this loving perspective not only facilitates the release of trauma, but also helps people to see their unique soul purpose in life.
Sarah Anne Dordel is a small business consultant, Big Dreams Ambassador, speaker, events producer, and conscious promoter. She is also the organizer of the Conscious Business Network of San Diego and the Executive Director of GUILDVenue100 where she often holds events that serve the conscious community.

This will be an interesting and informative evening complete with demonstrations, wine, appetizers, networking, raffle prizes (please bring something to raffle), and good company. Learn more about Sarah Anne Dordel and her work at our website or to RSVP.
We're looking forward to seeing you! Invite friends!
When:
Tuesday, April 26
th
from 6:30PM – 9:00PM
Where:
8969 Complex Drive, Suite A, San Diego, CA 92123
---
(
Note:
All dates are subject to change)
Cognitive Behavioral Hypnotherapy 2016 (Completed)
(Early registration by January 11, 2016)
January 16-17 Saturday and Sunday
January 23-24 Saturday and Sunday
February 6-7 Saturday and Sunday
Energy Psychology 2016 (Completed)
(Early registration by March 11, 2016)
March 19-20 Saturday and Sunday
April 2-3 Saturday and Sunday
April 9-10 Saturday and Sunday
Therapeutic Neuro-Linguistic Programming 2016:
(Early registration by May 13, 2016)
May 21-22 Saturday and Sunday
June 4-5 Saturday and Sunday
June 11-12 Saturday and Sunday
(Early registration by July 31, 2016)
August 6-7 Saturday and Sunday
August 13-14 Saturday and Sunday
August 27-28 Saturday and Sunday
Cognitive Behavioral Hypnotherapy 2016: (New cycle of classes)
(Early registration by October 7, 2016)
October 15-16 Saturday and Sunday
October 22-23 Saturday and Sunday
November 5-6 Saturday and Sunday
---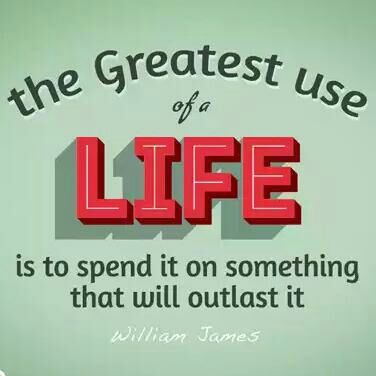 ---