In This Issue:
- Upcoming Certification Training
- 2015 Schedule

---
MIOH Staff



Marla Brucker, DCH, R.HA
Executive Director
(858) 587-0422
---

Elaine Andreoli
Admin. Services Coordinator
Elaine@SDHypnosisTraining.com
---

Andrew Utley
Administrative Assistant
(619) 540-5265
---
Green Inspires Creativity: Viewing the color green helped study participants give more creative answers on creativity tests than those who viewed white, blue, red, or gray. To inspire your creativity, use green paper or a green pen, put a green plant on your desk, or paint a wall green. (Research study - University of Munich, Germany)
Chewing Gum May Improve Your Mood: People who chewed gum for at least five minutes twice a day for two weeks showed improved levels of anxiety, mood, and fatigue. Their scores on tests of depression and mental fatigue were 47% better than the control group. Theory: chewing may increase blood flow to the brain and lower levels of stress hormones. (Chifumi Sato, MD, Department of Analytical Health Science, Tokyo Medical and Dental University)
Eating Foods that Fight Inflammation
:
Inflammation is linked to heart disease, diabetes, arthritis, and cancer. The following foods may reduce inflammation in the body: Cabbage - sulforaphane in this cruciferous vegetable wards off inflammation related diseases. Artichokes - the antioxidants in this cactus reduces cholesterol, boosts immunity, and prevents premature aging. Tart cherries - anthocyanins and quercetin in tart cherries are natural inflammation fighters. Pistachios - lutein, resveratrol, and other antioxidants fight free radical damage, and they have more cholesterol-lowering plant sterols than other tree nuts. Onions - sulfur compounds and quercetin in onions prevent inflammation and reduce blood pressure and cancer risk. Aim for at least one serving of one of these foods daily. (Jackie Newgent, RD, CDN, Culinary and Nutrition Communications Consultant, New York)
---
Inspirational Quotes
"Darkness cannot drive out darkness: only light can do that." ~Martin Luther King, Jr.
"The soul would have no rainbows if the eyes had no tears." ~Native American Proverb
"No act of kindness, no matter how small, is ever wasted.' ~Aesop
"You can dream, create, design, and build the most wonderful place in the world, but it requires people to make the dream a reality." ~Walt Disney
---
---
Testimonials
I cannot recommend this amazing Institute highly enough. MIOH provides an incredible opportunity for learning, self-healing, helpful knowledge, and tools which are then able to be used to help others. The training is life changing in very positive ways. Thank you, Marla, for all you do and teach, for the knowledge and love you share, and for the amazing person you are. Namaste. ~J. Palmer
---
---
Letter from the Executive Director

Hi Everyone,
"We become what we think about the most."
This quote has been credited to many people, from Aristotle to Marianne Williamson. It doesn't matter who said it, but it's true. The things we think about become the themes, the focus, and the center of our lives, and we control the things we think about every day.
Focusing on thoughts that enrich our lives makes us happy. The things we think about the most will surely influence the direction our lives. Choose wisely!!!
The quality of your vision drives the quality of your living. Train your mind to see the beauty in everything. The happiness of your life depends on the effectiveness of your perspective—it takes no more effort to dream big dreams than to dream small ones. Therefore, dream BIG!!!
Practice feelings of joy. Relax, smile, dance, and bask in the beauty of nature. Focus on being in the present with oneness.
"If we did all the things we are capable of, we would literally astound ourselves."
~Thomas Edison
To Your Success, Marla Brucker, DCH, R.HA
Marla Brucker, DCH, R.HA
(858) 587-0422

---
Upcoming Certification Training - 2015

Cognitive Behavioral Hypnotherapy
22 CE credits available for MFTs, LCSWs, RNs, and others.
Saturdays and Sundays from 9AM–6PM
(3 weekends)
March 21-22
March 28-29
April 18-19
Learn how to maximize the body/mind/spirit connection with hypnosis. This training will explore the principles and strategies of Cognitive Behavioral Hypnotherapy in helping others uncover limiting beliefs and forgiveness issues. Additional topics include listening to the subconscious mind, pain management, and medical hypnosis.
This comprehensive course provides experiential training and hands-on demonstrations that lead to becoming certified as a Clinical Hypnotherapist in Integrative Hypnotherapy. It is also beneficial for alternative and mental health professionals as well as anyone in quest of personal growth.
To find out more about the Cognitive Behavioral Hypnotherapy training or to register online, go to our website:
http://sdhypnosistraining.com/courses/cognitive-behavioral-hypnotherapy/
To receive a $100 discount, register on or before March 13th. Seating is limited. Call to reserve your space now!
Contact Information:
Marla Brucker: (858) 587-0422
Email: Marla@SDHypnosisTraining.com
---
$30 Hypnosis Sessions!
I'm excited to announce that as of January 20th, four of our graduates have begun their supervised internship and will be seeing clients for only $30 a session. These sessions are by appointment only on Tuesday evenings through March 24, 2015. (Part of the proceeds will be donated to Doctors without Borders.)
If you would like to schedule a hypnosis session for only $30, please contact Barbara at: (858) 334-9031 or email MIOHinterns@earthlink.net.
These sessions fill up quickly, so call now to book your session! If you know anyone who would like to reap the benefits of hypnosis, please forward this information to them.
The Motivational Institute of Hypnotherapy is just one of two schools nationwide to offer a supervised clinical internship, which is a part of our 300-hour program certification program
---
Our open house last month was a great success. I want to thank Tyson Kennedy for giving such a dynamic presentation on Compatibility Profiling. I hope you had fun, did a lot of networking, and have already gleaned great insight for a better understanding of how to interact with everyone in your life: your family, friends, business associates, and romantic partnerships. For more information about Tyson and her work, you can contact her at: (720) 300-7207.
Please check out the pictures from the Open House. Thanks to Camille Quartz for taking such great pictures of such a fun-filled evening.
---

Saturday and Sunday, March 7 & 8, 2015
10:00AM - 5:00PM
MIOH is Hosting Martine Wilson, HHP, Reiki Master Teacher
Reiki is a beautiful healing modality that's easy to learn. Anyone can use Reiki for self-healing or to help heal others. This class is a combination of lecture, discussion, demonstration, and hands-on practice.
In this class you will learn:
About the history and nature of Reiki energy

How to give Reiki to yourself and others

The Reiki Ideals
You Will Receive:
Training Manual

Attunements for Reiki I

Certificate
Cost: $150.00 (payable at start of class)
Herbal teas and healthful snacks will be provided.
For more information, please refer to website www.Avalonzen.com
---
Congratulations Ericksonian Hypnosis Graduates!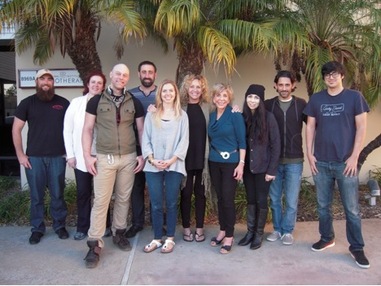 Tyler Hare, Rachel Tothill, Keane Carlson, Michael
Savery,
Meredith Rouillard,
Schuyler Fitzkee, Marla Brucker, Jessica Marek, Blaze
Benami,
and
Tristian Pizano
---
(
Note:
All dates are subject to change)
Ericksonian Hypnosis 2015 (Completed):
(Early registration by January 10, 2015)
January 17 - 18 Sat. and Sun. 9:00am to 6:00pm
January 24 - 25 Sat. and Sun. 9:00am to 6:00pm
February 7 - 8 Sat. and Sun. 9:00am to 6:00pm
Cognitive Behavioral Hypnotherapy 2015:
(Early registration by March 13, 2015)
March 21 - 22 Sat. and Sun. 9:00am to 6:00pm
March 28 - 29 Sat. and Sun. 9:00am to 6:00pm
April 18 – 19 Sat. and Sun. 9:00am to 6:00pm
(Early registration by May 30, 2015)
June 6 - 7 Sat. and Sun. 9:00am to 6:00pm
June 13 - 14 Sat. and Sun. 9:00am to 6:00pm
June 27 - 28 Sat. and Sun. 9:00am to 6:00pm
Therapeutic Neuro-Linguistic Programming 2015:
(Early registration by July 24, 2015)
August 1 - 2 Sat. and Sun. 9:00am to 6:00pm
August 8 - 9 Sat. and Sun. 9:00am to 6:00pm
August 22 - 23 Sat. and Sun. 9:00am to 6:00pm
(New cycle of classes) **
(Early registration by September 26, 2015)
October 3 - 4 Sat. and Sun. 9:00am to 6:00pm
October 17 - 18 Sat. and Sun. 9:00am to 6:00pm
October 24 - 25
Sat. and Sun. 9:00am to 6:00pm
---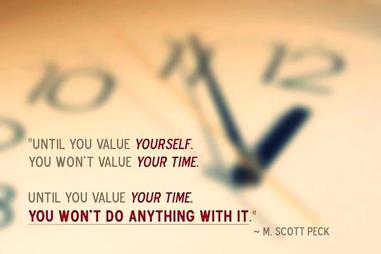 ---