In This Issue:
- Upcoming Certification Training

- $30 Hypnosis Sessions are back!
- Office Space Available
- Training Schedule
---
MIOH Staff



Marla Brucker, DCH, R.HA
Executive Director
---

Elaine Andreoli
Admin. Services Coordinator
Elaine@SDHypnosisTraining.com
---

Andrew Utley
Administrative Assistant
---
Easiest Memory Booster Ever!
Do you sometimes forget people's names right after you meet them or struggle to remember your shopping list? A new study reveals a simple trick that could help…it's as easy as clenching your fist.
Research shows that when a person clenches their right hand, it activates the left frontal lobe of the brain—that's where memories are stored. And when a person clenches their left hand, it activates the right frontal lobe—that's where memories are retrieved.
Researchers tested this by giving people 36 random words to memorize. They gave 5 seconds to memorize each word. One group of people squeezed a small rubber ball in their right hand when trying to memorize a word. They then squeezed a rubber ball in their left hand when trying to recall the word. The other test group didn't squeeze anything. Results: the group that squeezed with their right hand then left hand remembered 15% more words. That may not sound like much, but a 15% improvement can mean the difference between getting a C or an A on a test! Try this fist-clenching trick. You may be amazed at the results! (Bottom Line Health, January 2016)
---
Inspirational Quotes
"The people you surround yourself with will make you or break you…"
Surround yourself with positive people and positive influences. Let them serve as subtle, yet continuous reminders to be your very best.
"You can't live a positive life with a negative attitude…" Positivity is the most underrated trait of all successful people. Your attitude directly determines how well you live your life.
"You have a unique role that only you can fulfill…" Sometimes it's a matter of simply remembering who you are. It's not about living a perfect life – it's about living a life that's perfect for you.
---
Testimonials
"I just completed my fourth module of training at MIOH and it was life changing. I went into the program hoping to learn tools and skills to help other people with a feeling that in the process I would begin to heal myself as well. However, I had no clue just how many tools and how much healing I would receive. Marla Brucker has so much to offer as an instructor, a practitioner, and as a human being. My life is better just by knowing her. But to learn from her and all of the amazing guest instructors she brings in is the best gift you could ever give yourself. Every module offers something incredible to learn both about what you need to know to have your own practice, but more importantly about what you need to learn about yourself. Even if you have no plans to use these skills professionally, you will be experiencing personal growth that is like no other you will have ever experienced. I am so grateful my life path led me to the Motivational Institute of Hypnotherapy and for all of the continued growth and experiences that are ahead of me because of it." ~Sarah Lane
---
---
Letter from the Executive Director

Hi Everyone,

"Life is the art of drawing without an eraser" ~John W. Gardner

Are you like the majority of us that set our goals and intentions for the New Year and start out with a bang? Yet as the days or weeks go by, your momentum declines and you seem to back slide to where you were before the New Year started…
Well you're not alone. This is often caused by not knowing how to frame our goals that will positively affirm our self in accordance with those resolutions.
Thoughts create energy and energy creates movement. Make sure your thoughts are in alignment with your goals as you move toward becoming one with your journey of magnificence. Set your intentions to be open to the abundance of possibilities as you enter into the New Year. Remember to also fill your heart space with compassion for yourself and others.

Let 2017 be an amazing year as you create great successes in reaching your goals personally, financially, and live a lifestyle you love.
May this New Year bless you with health, happiness, and the abundance of wonderful things.
I want to say THANK YOU for being part of MIOH's community!
Marla Brucker, DCH, R.HA
(858) 587-0422

---
Upcoming Certification Training: Energy Psychology
3 weekends: Saturdays and Sundays from 9:00am - 6:00pm
January 21, 22, 28, 29, February 11, & 12
Discover the link between the mind and body. Step into your personal power to manifest your dreams and help others do the same. Join us for our upcoming training in Energy Psychology beginning Saturday, January 21st.
Learn powerful energy therapy techniques designed to create permanent changes in your life and in the lives of others by helping to eliminate anxieties, fears, self-sabotage programming, past traumas, and limiting beliefs.
In this hands-on comprehensive training you will also learn to balance the body's energy system by creating rapid and profound change.
This training is beneficial for alternative and mental health professionals as well as anyone in quest of personal self-growth. It's a great complement to hypnosis and other therapeutic modalities.
For more information about the Energy Psychology training or to register, go to:
Energy Psychology.

Receive a $100 discount by registering on or before Saturday, January 14th.
Seating is limited. Due to popular demand, these certification trainings sell out quickly. Call to reserve your space now!


Contact Marla Brucker at 858-587-0422
or email: Marla@SDHypnosisTraining.com with any questions.
---
Our December Open House Social Networking Evening was a great success! I want to thank Reggie
Mckiver
for his inspiring presentation and his sharing of valuable information on
Heal the Energy, Heal Your Reality.
As an intuitive

teacher,

Reggie helps others create a new Life Vision filled with clarity, purpose, and possibilities.
Please enjoy some of the pictures below and on our
Website.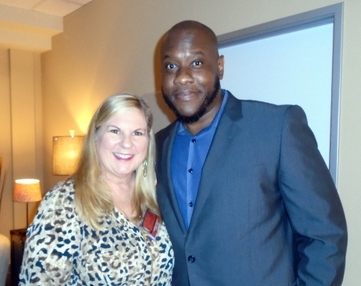 Camille and Reggie (our presenter)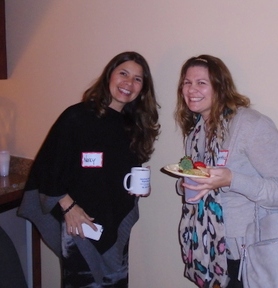 Instructors: Nancy and Cynthia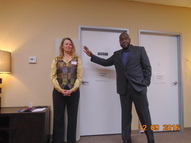 Reggie demonstrating on Elaine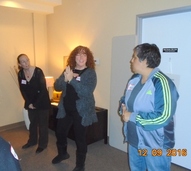 Interns: Sarah, Christa, and Mousqa
Demo: Energy Balancing Techniques
I also want to acknowledge two special people: Elaine and Andrew. They came through at the last minute and made sure the Open House was a great success. I am truly grateful to have them on our MIOH Team. I also want to thank MIOH's interns Christa, Mousqa, and Sarah for demonstrating Energy Techniques on supporting one's immune system during the cold and flu season. I so appreciate all of you for being there for me. It felt good to know that the Open House event would be enjoyed by all, even though I wasn't able to attend.

Our next Open House will be in February. Check out our website to keep informed.
If you've ever attended one of our Open House events, please Yelp us at: http://www.yelp.com/biz/motivational-institute-of-hypnotherapy-san-diego
---
$30 Hypnosis Sessions!
I'm excited to announce that as of Thursday, January 26th, three of our graduates will begin their supervised internship and will be seeing clients for only $30 a session. These sessions are by appointment only on Thursday evenings through April 6th, 2017. A portion of the proceeds will be donated to the charity Face4Pets.org (Foundation for Animal Care and Education).
If you would like to schedule a hypnosis session for only $30, please contact Sarah at 619-786-2690.
Call now to book your session!!! These $30 sessions book up quickly. If you know anyone who would like to reap the benefits of hypnosis, please forward this information to them.
The Motivational Institute of Hypnotherapy is just one of two schools nationwide to offer a supervised clinical internship, which is a part of our 300-hour certification program.
---
Office Space Available - Hourly or Part Time
Attention health care practitioners!!! If you are looking to build your private practice and want to increase a referral base with other like-minded clinicians, we have the space for you. We have a fully furnished room for hourly or part-time rental.
This inviting atmosphere of warmth and wellness at the Motivational Institute of Hypnotherapy is perfect for anyone who also wants to join a team of other health care professionals. The common area is quite large which includes a kitchenette, storage room, bathroom, and a large waiting room that can also be converted into a space for workshops and training. The Institute is located in the Kearny Mesa area, is handicapped accessible, and has plenty of free parking.
For more information or to schedule a tour, contact Jennie Abito, Licensed Clinical Therapist, at
Jennie@CrystalCounselingCenter.com
---
*All courses are taught Saturdays and Sundays from 9:00am - 6:00pm
Energy Psychology 2017:
(Early registration by January 14, 2017)
January 21-22
Sat. and Sun 9:00am to 6:00pm
January 28-29
Sat. and Sun 9:00am to 6:00pm
February 11-12
Sat. and Sun 9:00am to 6:00pm
March 18-19 Sat. and Sun 9:00am to 6:00pm
March 25-26 Sat. and Sun 9:00am to 6:00pm
April 8-9 Sat. and Sun 9:00am to 6:00pm
Ericksonian Hypnosis 2017:
(Early registration by May 13, 2017)
May 20-21
Sat. and Sun 9:00am to 6:00pm
(Early registration by July 29, 2017)
August 5-6
Sat. and Sun 9:00am to 6:00pm
August 12-13 Sat. and Sun 9:00am to 6:00pm
August 26-27 Sat. and Sun 9:00am to 6:00pm
Energy Psychology 2017:
(New cycle of classes)
(Early registration by October 7, 2017)
October 14-15
Sat. and Sun 9:00am to 6:00pm
October 21-22 Sat. and Sun 9:00am to 6:00pm
November 4-5 Sat. and Sun 9:00am to 6:00pm
---
Welcome to 2017!
Your new life is waiting!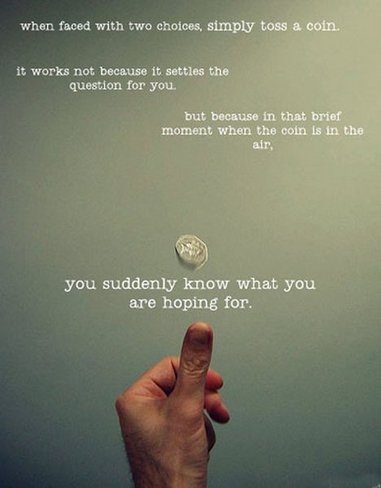 ---