---
MIOH Staff



Marla Brucker, DCH, R.HA
Executive Director
(858) 587-0422
---

Elaine Andreoli
Admin. Services Coordinator
Elaine@SDHypnosisTraining.com
---

Andrew Utley
Administrative Assistant
(619) 540-5265
---
Health Benefits of Matcha:
Matcha is an absolute antioxidant powerhouse. The concentration of EGCG (epigallocatechin gallate, the main antioxidant in green tea) is several times greater in matcha versus standard green tea. This is likely due to the fact that the entire leaf is consumed as opposed to tea bags or leaves which are steeped. With an incredible amount of chlorophyll, matcha is often used to help promote internal cleanliness. The mild amount of naturally occurring caffeine in matcha helps to create an energetic and alert state, while the high L-theanine content helps to promote a state of well-being and relaxation. This combination is likely what made matcha a staple for meditation among the Zen Buddhists.
Happy Genes: It's well known that "making a difference" makes us happier and healthier. People who volunteer live longer. A new study found that the body may know this on a molecular level. The specific type of happiness you derive from pursuing a greater purpose positively influences the genes in your immune system. People whose happiness comes primarily from doing good for others show a more favorable gene profile with less inflammation and better antibody and antiviral activity. It can be as simple as investing more time with your family and even grandchildren. (Steven W. Cole, Ph.D., Professor of Medicine at UCLA)
Eat an Apple for All-Day Energy: Apples are one of the best fatigue-fighting foods you can eat. That's because apples have a combination of natural sugars and fiber. The sugar-fiber combination allows the energy surge to be spread out over time. (Prevention Magazine 2013)
---
Inspirational Quotes
"Don't change yourself just to make someone happy, unless that someone is you…"
"There are lots of ways to achieve your goals…It doesn't always have to be a straight path in getting there."
---
Testimonials
"I consider myself fortunate to have been trained by Dr. Marla Brucker and her team. I remember my very first class and I knew then and there that I was at the right place, learning hypnosis and energy therapies from one of the most insightful, experienced, and fun teachers out there." -A.T. (Energy Therapist)
"The Energy Psychology training was truly inspiring. It was a positive journey of learning as I was able to release my fears and self-doubts. I was impressed with the way the training was structured; there was a strong balance between practical application and class discussion."
- R.J. Smith (Loan Officer)
---
---
Letter from the Executive Director

Hi Everyone,
"Be the change you would like to see in the world." ~Gandhi
With all the unrest that's going on in the world right now, I'd like us to focus our collective energy as we set our intention on
WORLD PEACE

When you go to sleep at night and when you wake up in the morning, let us all fill our hearts and minds with love as we send that out to the world for peace.
"World peace must develop from inner peace. Peace is not just mere absence of violence. Peace is the manifestation of human compassion." ~Dalai Lama
To Your Success,
Marla Brucker, DCH, R.HA
(858) 587-0422

---
Upcoming Certification Training: Therapeutic Neuro-Linguisitic Programming

October 18-19, October 25-26 & November 8-9
Saturdays and Sundays from 9:00am - 6:00pm
CE credits available for MFTs, LCSWs, RNs, and others.
This course will provide you with powerful communication techniques and rapport skills designed to effectively influence positive change with integrity.
To find out more about the NLP training or to register online, go to our website: NLP Training.
To receive a $100 discount, register on or before October 11th. Due to popular demand, these certification trainings sell out quickly. Seating is limited! Call to reserve your space now.
Contact Information:
Marla Brucker: (858) 587-0422
Email: Marla@SDHypnosisTraining.com
---
Open House: Uncovering the Secrets of Body Language
Join us on Wednesday, September 17 as we explore the hidden language of the body. Communication expert, Andrew Utley, will be hosting a playshop where you will learn some of the myths and mysteries about body language through games and simulation. Deception, attraction, and facial cues will be just some of the topics introduced.
---
Office Space - for People in the Helping Field
The Motivational Institute of Hypnotherapy has created a wellness center that has an inviting atmosphere of warmth and wellness. There is a clinician room available for full, part-time, and hourly use. We also have a large lobby for workshops and trainings. It's easily accessible with plenty of free parking.

This space is perfect for anyone who wants to build a referral base among other like-minded clinicians. If you are interested, contact Marla at (858) 587-0422.
---
2014 Calendar - Certification Trainings!
*All courses are subject to change
*All courses are taught Saturdays and Sundays 9:00am to 6:00pm
January 25-26, February 1-2, February 15-16
March 22-23, March 29-30, April 12-13
(Completed)
May 31-June 1,
June 7-8,
June 21-22
August 2-3, August 16-17, August 23-24
October 18-19, October 25-26, November 8-9
---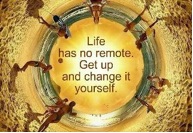 ---