---
Upcoming Certification Training: Ericksonian Hypnosis
Three weekend training: Saturdays and Sundays from 9AM – 6PM
March 24 & 25 and April 7, 8, 14 & 15, 2018
If you've ever wanted to learn hypnosis for your own personal or professional benefit, NOW is the time to start!
You will learn powerful hypnosis techniques and applications designed to create permanent changes in your life and in the lives of others. This comprehensive course in Ericksonian Hypnosis provides hands-on demonstrations and experiential training.
In these three 'powerful and information packed' weekends you will develop skills to achieve the success you (and your clients) desire!
Receive a $100 discount by registering on or before March 17th with a $250 deposit.
For more information about the Ericksonian Hypnosis training or to register, click here.
Register now! Seating is limited.
Contact Marla Brucker at 858-587-0422
or email: Marla@SDHypnosisTraining.com with any questions.
---
Open House Social Networking Event
Free Demonstrations, Food, Networking, and Fun!
Wednesday, February 21st from 6:30PM – 9:00PM
Topic:
"Ancient and Modern Secrets for Optimal Health"
Presenter: Dr. Bret Mosher
Back by popular demand - Dr. Bret Mosher will be presenting again!
The best acupuncturist, chiropractor, or medical doctor can help heal any physical injury. But at some point the body seems to no longer respond. Why? At some level the whole person may have an emotional block that is causing a person to stay in pain and/or unbalanced. Dr. Bret Mosher will teach you how to help your body maintain balance and wellness. He will also address the aspect of forgiveness—forgiveness of oneself and forgiveness of others—which helps to accelerate healing and optimize one's well-being.
A leader in his field, Dr. Mosher has been an expert in natural medicine for over 40 years. He has been a Doctor of Oriental Medicine since 1987 and is a licensed acupuncturist.
This will be a fun-filled evening complete with demonstrations, wine, appetizers, networking, raffle prizes (bring something to raffle), and good company. Learn more about Dr. Mosher and his work at our website.

Click HERE for the eVite!
We're looking forward to seeing you. Invite friends!
When: Wednesday, February 21st, from 6:30PM – 9:00PM


Where: 8969 Complex Drive, Suite A, San Diego, CA 92123
---
Office Space Available Full Time, Part Time, and Hourly
Attention health care practitioners!!! If you are looking to build your private practice and want to increase a referral base with other like-minded clinicians, we have the space for you.
This inviting atmosphere of warmth and wellness at the Motivational Institute of Hypnotherapy is perfect for anyone who also wants to join a team of other healthcare professionals. The common area is quite large which includes a kitchenette, storage room, bathroom, and a large waiting room that can also be converted into a space for workshops and training. The Institute is located in the Kearny Mesa area, is handicapped accessible, and has plenty of free parking.
For more information or to schedule a tour, contact Marla Brucker at (858) 587-0422.
---
Get Your Sexy Back! Hypno-Dance Therapy
Saturday, March 10, 2018
2 pm - 5 pm
Led by: Aysun Tezveren, CHt:
Hypno-Dance Therapy™ is designed for women of all ages, as a holistic approach for self-healing, empowerment, and transformation. Hypno-Dance Therapy™ combines the rhythm of ethnic music with basic yoga poses, flowing and energetic dance movements, guided imagery, and breath and energy work leading to overall fulfillment and well-being.
For more information or to register go to our website or call Aysun at: (858) 888-5173
---
Read Our Blog:
---
*All courses are taught Saturdays and Sundays from 9:00am - 6:00pm
Therapeutic Neuro-Linguistic Programming 2018:
(Early registration by January 13, 2018)
January 20-21 Sat. and Sun. 9:00am to 6:00pm
January 27-28 Sat. and Sun. 9:00am to 6:00pm
February 10-11 Sat. and Sun. 9:00am to 6:00pm
Ericksonian Hypnosis 2018: ****UPCOMING!****
(Early registration by March 17, 2018)
March 24-25 Sat. and Sun. 9:00am to 6:00pm
April 7-8 Sat. and Sun. 9:00am to 6:00pm
April 14-15 Sat. and Sun. 9:00am to 6:00pm
Cognitive Behavioral Hypnotherapy 2018:
(Early registration by May 12, 2018)
May 19-20 Sat. and Sun. 9:00am to 6:00pm
June 2-3 Sat. and Sun. 9:00am to 6:00pm
June 9-10 Sat. and Sun. 9:00am to 6:00pm
(Early registration by July 28, 2018)
August 4-5 Sat. and Sun. 9:00am to 6:00pm
August 11-12 Sat. and Sun. 9:00am to 6:00pm
August 18-19 Sat. and Sun. 9:00am to 6:00pm
Therapeutic Neuro-Linguistic Programming 2018:
(Early registration by October 6, 2018)
October 13-14 Sat. and Sun. 9:00am to 6:00pm
October 20-21 Sat. and Sun. 9:00am to 6:00pm
November 3-4 Sat. and Sun. 9:00am to 6:00pm
---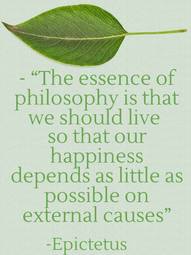 ---