---
MIOH Staff



Marla Brucker, DCH, R.HA
Executive Director
---

Elaine Andreoli
Admin. Services Coordinator
Elaine@SDHypnosisTraining.com
---

Andrew Utley
Administrative Assistant
---
The Ocean Contains about 269,000 Tons of Plastic:
That comes out to about 5.25 trillion pieces of plastic. The largest source is discarded fishing nets and buoys; but bottles, toothbrushes, bags, and other debris also contribute to the problem. (Marcus Eriksen, PhD, director of research, 5 Gyres Inst. In L.A., a non-profit group that combines scientific research with antipollution activism.)
Tapping Can Suppress Food Cravings:
In a recent study, 55 obese people were told to tap their forehead and ears, tap a toe on the floor, or stare at a blank wall. All the strategies temporarily reduced the intensity of food cravings, but the forehead tapping worked best. It blurred the mental image of the food and neutralized the cravings by up to 10% more than the other exercises. (Research study at Luke's Hospital, New York.)
Boost Your Confidence Before a Job Interview:
Listen to the right music. People who listened to two minutes of throbbing, up-tempo, bass-heavy rap and rock tunes felt more confident and in control for the interview than people who listened to lower-power pop songs. (Research study at Northwestern University.)
---
Inspirational Quotes
"Life is inherently risky. There is only one big risk you should avoid at all costs, and that is the risk of doing nothing." ~Denis Waitley

"The eye is the window of the human body through which it feels its way and enjoys the beauty of the world." ~Leonardo Da Vinci
"The more a person meditates upon good thoughts, the better will be their world and the world at large." ~Confucius
---
---
Testimonials
Marla, I want to thank you for the wonderful tools you taught us on working with the body's energy system. Having completed your Energy Psychology training, I would highly recommend it for anyone who wants to deepen their understanding of how Energy Therapies work. I know for me, I will now be able to help an even greater number of people achieve emotional freedom. This will transform the counseling profession. Marla, your dedication, knowledge, and training ability are outstanding. ~S. MacLeod, MFCC
---
---
Letter from the Executive Director

Hi Everyone,
The light at the end of the tunnel is you.
Reflect the light in you…
There's a powerful campaign by Dove that shows women entering a building having to make a choice as to which door to go through. The option between the entryways was a bit confronting: above each door there was a large sign displayed—one saying 'Average' and the other said 'Beautiful.'
If you had to choose which door to enter—either the 'average' or 'beautiful'—which door would you enter? Would you feel self-conscious about how you perceive yourself, and whether it was in line with how others see you?
Many women walked through the average door without hesitation. I wonder if they chose that door based on what they had been told, thereby accepting themselves as average, or did they choose that pathway based on what's constantly being bombarded at them through the media? Perhaps they really believed themselves as just being average.
The women that walked through the beautiful door felt triumphant telling themselves and the world "I'm beautiful!"
The next time you look in the mirror, see someone beautiful looking back at you. Beautiful is a great word, so why not see what's on the other side of it. Choose Beautiful!
I wish that more women realize that the Beautiful door is completely open to them.
Which door would you choose?
To Your Success,
Marla Brucker, DCH, R.HA
(858) 587-0422

---
Upcoming Certification Training - Energy Psychology
3 weekends: Saturdays and Sundays from 9:00am - 6:00pm
June 6, 7, 13, 14, 27 & 28.
Learn powerful energy therapy techniques and applications designed to create permanent changes in your life and in the lives of others. These techniques help to eliminate anxieties, fears, self-sabotage programming, past traumas, and limiting beliefs.
Energy Therapies address the same energy system as acupuncture or acupressure by using simple tapping procedures. These therapies aim to release negative emotions caused by a disruption in the body's energy system. Energy therapies are a group of mindful and natural modalities that help to facilitate profound positive changes.
This comprehensive course in Energy Psychology provides experiential training and hands-on demonstrations.
You will also learn to use your body's own feedback to balance the body's energy system by creating rapid and powerful change.
This training is
also beneficial for alternative and mental health professionals as well as anyone in quest of personal self-growth.
For more information about the Energy Psychology training or to register, go to:
Energy Psychology

Receive a $100 discount by registering on or before May 30th.
Seating is limited. Due to popular demand, these certification trainings sell out quickly. Call to reserve your space now!
Contact Information:
Marla Brucker: (858) 587-0422
Email: Marla@SDHypnosisTraining.com
---
Open House Social Networking Evening
Free Demonstrations, Food, Networking, and Fun!
Tuesday, May 5th from 6:30PM – 9:00PM
Topic: Cutting Energetic Cords
Do you ever feel like something is holding you back? Learn to clear your energy and cut those energetic cords that tie you to old relationships and situations so you can free yourself to move forward. This workshop will teach you what energetic cords are, why you should cut them, and how to do so in permanent and effective ways.
Our speaker, Dr. Nancy De Andrade, has a PhD in clinical psychology. She practices spiritual counseling and energy work, teaches courses on energy psychology, and is a spiritual mentor at an eating disorder program. In her sessions, Dr. Nancy uses her developed intuition to tune into the energetic matrix of a person and detect areas that need attention.
This will be an inspiring evening complete with demonstrations, wine, appetizers, networking, raffle prizes, and good company. Learn more about Cutting Energetic Cords or to RSVP.
Invite friends!
We're looking forward to seeing you!
When: Tuesday, May 5th, from 6:30PM – 9:00PM
Where: 8969 Complex Drive, Suite A, San Diego, CA 92123
---
Congrats Cognitive Behavioral Hypnotherapy Graduates!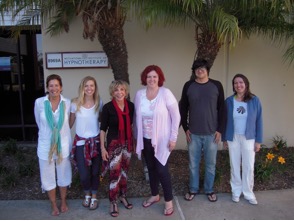 Tyson Kennedy, Marla Brucker, Rachel Tothill, Tristian Pizano and Sabine Starr (Morgan Williams and Jessica Kliger not shown)
---
Empowering Business Training
IMPACT IMPRESSION
CREATE YOUR POWERFUL PORTRAYAL TO PROSPERITY, WEALTH,
AND FINANCIAL FREEDOM
With Asha Mankowska
May 9th
11:30AM - 2:00PM
(Special price of $77)
Dear Entrepreneurs, Leaders, and CEOs:
I am sure you have already built a strong identity that stands out and gets noticed. You are an influential and charismatic leader. You are committed to delivering results and achieving goals that you set for yourself and others.
But even the most successful people seek more empowerment, support, and motivation to be able to increase their performance and speed up this process. Take a closer look at the next step for YOU that you can implement TODAY!
Register at: http://yourfavorite-lifecoach.com/coaching/impact-impression/
Special bonuses included in the price of this empowering training:



Asha's empowering book "The Change: How to Manifest Your Greatness Today"
(Price: $20; Value: Priceless)
20 minutes of one-on-one coaching (Price $170; Value: Priceless)
Asha Mankowska, Esq.
is a business and high performance coach, trainer, branding expert, internationally recognized motivational speaker, and author of "The Change: Manifest Your Greatness Today."
www.YourFavorite-LifeCoach.com
---
(
Note:
All dates are subject to change)
Ericksonian Hypnosis 2015 (Completed):
(Early registration by January 10, 2015)
January 17 - 18 Sat. and Sun. 9:00am to 6:00pm
January 24 - 25 Sat. and Sun. 9:00am to 6:00pm
February 7 - 8 Sat. and Sun. 9:00am to 6:00pm
Cognitive Behavioral Hypnotherapy 2015 (Completed):
(Early registration by March 13, 2015)
March 21 - 22 Sat. and Sun. 9:00am to 6:00pm
March 28 - 29 Sat. and Sun. 9:00am to 6:00pm
April 18 – 19 Sat. and Sun. 9:00am to 6:00pm
(Early registration by May 30, 2015)
June 6 - 7 Sat. and Sun. 9:00am to 6:00pm
June 13 - 14 Sat. and Sun. 9:00am to 6:00pm
June 27 - 28 Sat. and Sun. 9:00am to 6:00pm
Therapeutic Neuro-Linguistic Programming 2015:
(Early registration by July 24, 2015)
August 1 - 2 Sat. and Sun. 9:00am to 6:00pm
August 8 - 9 Sat. and Sun. 9:00am to 6:00pm
August 22 - 23 Sat. and Sun. 9:00am to 6:00pm
(New cycle of classes) **
(Early registration by September 26, 2015)
October 3 - 4 Sat. and Sun. 9:00am to 6:00pm
October 17 - 18 Sat. and Sun. 9:00am to 6:00pm
October 24 - 25
Sat. and Sun. 9:00am to 6:00pm
---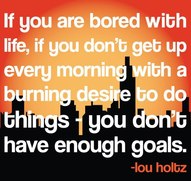 ---