---
MIOH Staff



Marla Brucker, DCH, R.HA
Executive Director
(858) 587-0422
---

Elaine Andreoli
Admin. Services Coordinator
Elaine@SDHypnosisTraining.com
---

Andrew Utley
Administrative Assistant
(619) 540-5265
---
Feeling Tired? Don't wear sunglasses in the morning. Bright light in the morning sets your sleep-wake cycle essentially telling your body, "Hey, it's daytime now. Let me set my clock so I'll be tired in 12-14 hours." This also works wonders for people who feel excessively tired in the morning. Sunlight will help you stay awake. (Dr. Sizemore-Ruiz)
Better Stress Relief: Relax mind and body with breathing exercises, guided imagery, journaling, muscle relaxation, and other techniques. Continued stress is a $13 billion dollar industry from absenteeism, lack of focus, and sickness. A relaxed mind is a healthy body. Learn relaxation techniques to keep your body and mind functioning healthily. (WebMD.com/Balance/stress-management).
Vinegar Heals Bruises: Soak a cotton ball in white vinegar and apply it to the bruise for one hour. The vinegar reduces the blueness and speeds up the healing process.
Cherry Juice Helps You Sleep Better: People who drank two ounces of tart cherry juice concentrate (or ate one ounce of tart dried cherries) a day slept an average of 39 minutes longer. Reason: cherry juice significantly increases levels of the sleep-regulating hormone melatonin in the body. Try drinking cherry juice concentrate 30 to 60 minutes before bedtime. (North Umbria University, UK, published in European Journal of Nutrition)
---
Inspirational Quotes
"There is no passion to be found playing small - in settling for a life that is less than the one you are capable of living." ~Nelson Mandela
"Gratitude unlocks the fullness of life. It turns what we have into enough, and more. It turns denial into acceptance, chaos to order, confusion to clarity. It can turn a meal into a feast, a house into a home, a stranger into a friend. Gratitude makes sense of our past, brings peace for today, and creates a vision for tomorrow." ~Melody Beattie
"World peace must develop from inner peace. Peace is not just mere absence of violence. Peace is the manifestation of human compassion." ~His Holiness the 14th Dalai Lama
---
Testimonials
"Marla is a dynamic presenter, trainer, and leader. She holds your attention while imparting a vast amount of information and wisdom. She knows how to develop an outstanding curriculum that causes her students to be highly successful. Her programs are some of the most sought after in the area. I highly recommend any Energy Therapy or Hypnosis program that Motivational Institute of Hypnotherapy has to offer." ~Laura Rubenstein, Life Coach, Hypnotherapist, Trainer
"I am amazed at what a difference the training from MIOH has made in my life. Thank you. I'm so grateful that I completed it. I've grown so much and my life is moving forward in small increments but the internal changes are huge….I'm just very thankful for your great teaching and leadership I received from the Motivational Institute of Hypnotherapy, and the personal growth I've achieved, and am marveling in everyday as new things unfold." ~N. Sights
---
If you have something to say about MIOH, please write us a review on Yelp!
Like us on Facebook!


---
Letter from the Executive Director

Hi Everyone,
"When one door closes, another opens; but we often look so long and so regretfully upon the closed door that we do not see the one which has opened for us." ~Helen Keller
How many of you ever felt lost and didn't know where you needed to go next? Or you were searching and yearning for more but didn't even know what it was you were looking for, and then thoughts of doubt or defeat stopped you…
Watch your thoughts, for they become words. Make sure your words are congruent with what you want in life. If you have negative thoughts, stop them immediately and you'll be amazed how quickly you can think more positively.
Choose your words, for they become actions. Talk to yourself in the first person, present tense, and in a positive manner. Those words will then become automatically ingrained in your subconscious mind.
Understand your actions, as they become habits. We often think that habits are negative, and that's what most people tend to focus on. Yet most of our habits are good and support who we are. Focus on your good habits.
Build upon your habits, for they will become your character. You create everything in your life right now just with your thinking.
Develop your character, for it becomes your future. Think about what you want with power and intensity and feel good now!
You are in the present moment of your future memories…
To Your Success,
Marla Brucker, DCH, R.HA
(858) 587-0422
---

---
Upcoming Certification Trainings
Cognitive Behavioral Hypnotherapy



May 31, June 1, 7, 8,
21 and 22
Saturdays and Sundays from 9:00AM - 6:00PM
CE credits available for MFTs, LCSWs, RNs, and others.
Learn how to maximize the body/mind/spirit connection with hypnosis. This training will explore the principles and strategies of Cognitive Behavioral Hypnotherapy in helping others uncover limiting beliefs and forgiveness issues. Additional topics include listening to the subconscious mind, pain management, and medical hypnosis.
This comprehensive course provides experiential training and hands-on demonstrations that lead to becoming certified as a Clinical Hypnotherapist in Integrative Hypnotherapy. It is also beneficial for alternative and mental health professionals as well as anyone in quest of personal growth.
To find out more about the Cognitive Behavioral Hypnotherapy training or to register online, go to our website:
http://sdhypnosistraining.com/courses/cognitive-behavioral-hypnotherapy/
To receive a $100 discount, register on or before May 23rd. Seating is limited. Call to reserve your space now.
Contact Information:
Marla Brucker: (858) 587-0422
Email: Marla@SDHypnosisTraining.com
---
Open House & Social Networking Event

Free Demonstrations, Food, and Networking
Monday, April 7th from 6:30PM – 9:00PM
Topic: RAISE YOUR CONSCIOUSNESS WITH A BODY, MIND, AND SPIRIT CLEANSE!
Cleansing is not just a type of elimination diet or a type of fast. You will learn how to incorporate Body Cleansing to clear toxins from tissues, organs, and glands; Emotional Cleansing which realigns your vibration with joy, trust, and peace; and Spiritual Cleansing which illuminates your path of higher intuition. When you choose to cleanse all aspects of your health, your life will shine at all levels!
Our speaker, Annette Borsack, is a transformational nutrition and lifestyle coach with 25 years experience in health care. She excels at empowering and educating people to help repair and restore health.
Her workshops and lectures are high energy, eye opening, and fun. Click here to read more about Annette.
This will be an inspiring evening complete with demonstrations, wine, appetizers, networking, raffle prizes, and good company. RSVP Invite friends!
We're looking forward to seeing you!
---
Office Space Available - for People in the Helping Field

The Motivational Institute of Hypnotherapy has created a wellness center that has an inviting atmosphere of warmth and wellness. There is a clinician room available for full, part-time, and hourly use. We also have a large lobby for workshops and trainings. It's easily accessible with plenty of free parking.
This space is perfect for anyone who wants to build a referral base among other like-minded clinicians. If you are interested, contact Marla at (858) 587-0422.
---
2014 Calendar - Certification Trainings!
*All courses are subject to change
*All courses are taught Saturdays and Sundays 9:00am to 6:00pm
January 25-26, February 1-2, February 15-16
March 22-23, March 29-30, April 12-13
May 31-June 1,
June 7-8,
June 21-22
August 2-3, August 16-17, August 23-24
October 18-19, October 25-26, November 8-9
---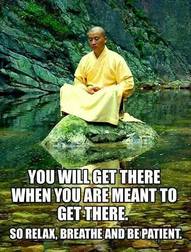 ---