---
MIOH Staff



Marla Brucker, DCH, R.HA
Executive Director
(858) 587-0422
---

Elaine Andreoli
Admin. Services Coordinator
Elaine@SDHypnosisTraining.com
---

Andrew Utley
Administrative Assistant
(619) 540-5265
---
Get Rid of Fruit Flies and Gnats:
Fruit flies and gnats are the ghosts of the pest world—they seem to appear out of nowhere! If you have fruit flies hovering around the trash can or your bunch of bananas...or gnats are haunting your potted plants, here is a way to get rid of them naturally.
Set out a small plastic container filled with a mixture of one tablespoon of apple cider vinegar, six drops of liquid dish detergent, and one-half cup of water. The bugs will fly in, but they won't fly out. Another way is to place a small amount of red wine in a small glass, put plastic wrap around the mouth of the glass and put several small holes in the wrap. The fruit flies will fly into the wine and not get out.
If you are serving up a big bowl of fruit for guests and you don't want a bowl of vinegar hanging around, disperse a bunch of mint leaves among the fruit in the bowl. Fruit flies hate mint and will depart from your party early.
---
Inspirational Quotes
"Today we understand that the future of humanity very much depends on our planet, and that the future of the planet very much depends on humanity." ~ His Holiness the 14th Dalai Lama
"In the midst of movement and chaos, keep stillness inside of you." ~ Deepak Chopra
"Always be a first-rate version of yourself, instead of a second-rate version of someone else." ~ Judy Garland
---
Testimonials
"I consider myself fortunate to have been trained by Dr. Marla Brucker and her team. I remember my very first class and I knew then and there that I was at the right place, learning hypnosis and energy therapies from one of the most insightful, experienced, and fun teachers out there." ~ A.T. Energy Therapist and Clinical Hypnotherapist
---
If you have something to say about MIOH, please write us a review on Yelp!
Like us on Facebook!


---
Letter from the Executive Director

Hi Everyone,
"If you are always trying to be normal, you will never know how amazing you can be."
What beautiful words from Maya Angelou who was a celebrated poet, novelist, memoirist, actor, producer, filmmaker, and civil rights activist who became an American treasure in her 86 years on this earth. She was one of the most influential literary voices of our time, and an inspiration to generations of women in particular. Her poem "Phenomenal Woman" found in the sublime and soul-lifting 1978 poetry volume And Still I Rise became an anthem of empowerment. In a tribute to Maya Angelou, I want to take this section to share some of her words of wisdom:
• "Never make someone a priority when all you are to them is an option."
• "If you don't like something, change it. If you can't change it, change your attitude."
• "We delight in the beauty of the butterfly, but rarely admit the changes it has gone through to achieve that beauty."

• "Nothing can dim the light which shines from within."
• "You can only become truly accomplished at something you love. Don't make money your goal. Instead pursue the things you love."
• "I've learned that whenever I decide something with an open heart, I usually make the right decision."
• "You may not control all the events that happen to you, but you can decide not to be reduced by them."
• "My mission in life is not merely to survive, but to thrive; and to do so with some passion, some compassion, some humor, and some style."

• "Try to be a rainbow in someone's cloud."
• "I've learned that people will forget what you said, people will forget what you did, but people will never forget how you made them feel."
Maya Angelou's wisdom and beauty say a lot about who she was and what she stood for. We hold a piece of herself within us all, a legacy that will live on forever.
To Your Success,
Marla Brucker, DCH, R.HA
(858) 587-0422

---
Open House & Social Networking

Free Demonstrations, Food, Networking, and Fun!
Monday, June 23rd from 6:30PM – 9:00PM
Topic: Experience the Art of Sound, Color, and Movement
Experience healing and harmony as you learn to raise your higher consciousness through powerful Qi Gong routines, the vibration energy of tuning forks, and the resonance of sound.
Our speaker, Bo Nielsen, is a Certified Tama-Do practitioner through The Academy of Sound, Color and Movement. Based on TCM, he uses specially tuned tuning forks on specific points of the body to sedate or stimulate energy in meridians and organs. In addition, Bo also helps to balance the chakras and auric fields. This is done by a unique and amazing setup of specially tuned chakra color lights and perfectly tuned chromatic copper chimes. Many clients experience a deep peace and relaxation after a session; others experience subtle and deep shifts in their energy.
This will be an inspiring evening complete with demonstrations, wine, appetizers, networking, raffle prizes, and good company. Please RSVP Invite friends!
Email or call Marla at:
Marla@sdhypnosistraining.com
858-587-0422


We're looking forward to seeing you!
When:
Monday, June 23, from 6:30PM – 9:00PM
Where:
8969 Complex Drive, Suite A, San Diego, CA 92123
---
I'm excited to announce that as of June 11th, three of our graduates will begin their supervised internship and will be seeing clients for only $30 a session. These sessions are by appointment only on Wednesday evenings through August 27th, 2014. (Part of the proceeds will be donated to Doctors Without Borders.)
If you would like to schedule a hypnosis session for only $30, please contact Tara at: HypnosisSD@Gmail.com or (858) 876-2665. Call Now to book your session!!! The $30 sessions book up quickly. If you know anyone who would like to reap the benefits of hypnosis, please forward this information to them.
The Motivational Institute of Hypnotherapy is just one of two schools nationwide to offer a supervised clinical internship which is a part of our 300-hour program certification program.
---
Office Space - for People in the Helping Field
The Motivational Institute of Hypnotherapy has created a wellness center that has an inviting atmosphere of warmth and wellness. There is a clinician room available for full, part-time, and hourly use. We also have a large lobby for workshops and trainings. It's easily accessible with plenty of free parking.

This space is perfect for anyone who wants to build a referral base among other like-minded clinicians. If you are interested, contact Marla at (858) 587-0422.
---
2014 Calendar - Certification Trainings!
*All courses are subject to change
*All courses are taught Saturdays and Sundays 9:00am to 6:00pm
January 25-26, February 1-2, February 15-16
March 22-23, March 29-30, April 12-13
May 31-June 1,
June 7-8,
June 21-22
August 2-3, August 16-17, August 23-24
October 18-19, October 25-26, November 8-9
---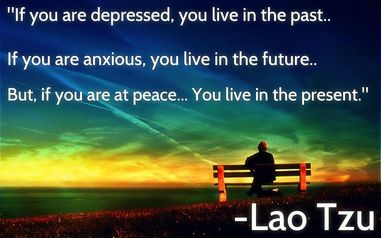 ---