Hi, It's Me, Your Subconscious Mind...
In This Issue:
- Upcoming Certification Training

- Congrats Graduates!
- Open House
- Constellation Evening
- Read Our Blog (linked above and below)
- Training Schedule
---
MIOH Staff



Marla Brucker, DCH, R.HA
Executive Director
---

Elaine Andreoli
Admin. Services Coordinator
Elaine@SDHypnosisTraining.com
---

Andrew Utley
Administrative Assistant
---
Keep Cut Flowers Looking Fresh: Mix one tablespoon of sugar, one-half teaspoon of vinegar, and one-half teaspoon of bleach into a quart of water. Fill the vase as needed. Cut each flower stem at an angle so it can absorb more water. Remove any leaves that will be beneath the water line. Every day or so, trim the ends of each stem and change the water.
Plant Power: Common houseplants such as ferns, palms, snake plants, and spider plants protect not only your health (by absorbing indoor toxins), but also your wallet. They give off an air-purifying punch, costing a fraction of commercial units, may help HVAC systems work more efficiently, and extend air-filter life. Plants also add humidity to the air, so you can set your thermostat a few degrees lower while saving money, being healthier, and feeling more comfortable in the winter.
Stop the Itching: Treat mosquito bites with apple cider vinegar, basil leaves, tea tree oil, or refrigerated dampened green tea bags. Other treatments include applying a crushed aspirin mixed with a little water, or Aloe Vera from a cut leaf or as a gel.
Improve Indoor Air Quality:
Easy to grow houseplants can remove airborne toxins from carpets, drapes, and other household items. Recommended: Aloe (the gel in the leaves also helps heal skin wounds), Golden Pothos, Peace Lily, English Ivy, rubber, snake, and spider plants. Different species absorb different toxins, so using a variety is best.
---
Inspirational Quotes
"When one door closes, another opens; but we often look so long and so regretfully upon the closed door that we do not see the one which has opened for us."
"Character cannot be developed in ease and quiet. Only through experiences of trial and suffering can the soul be strengthened, vision cleared, ambition inspired, and success achieved." ~Helen Keller
"Life is like riding a bicycle: you don't fall off unless you stop pedaling." ~Claude Pepper (U.S. Congressman from 1963 - 1989)
"It is one of the most beautiful compensations of life that no man can sincerely try to help another without helping himself." ~Ralph Waldo Emerson
---
Testimonials
"What I learned helped change my life, and I am very happy to be where I am and where I am going. The training I received was thorough and professional, and it actually helps me in all areas of my life, not just with clients. I obtained both the tools and self-confidence to succeed in my career and personal life. The teachers are wonderful and they have a wide range of expertise, so my training was complete in all aspects of my life. Marla herself is amazing; she is a great teacher and has been a wonderful mentor to me."
~Karim M. CCH, MFT
---
---
Letter from the Executive Director

Hi Everyone,

"Most folks are about as happy as they make up their minds to be." ~Abraham Lincoln

You are where you are in your life today based on your thoughts, beliefs, and actions of yesterday, the day before, and the day before that.

If you are currently unhappy in any area of your life, begin now to change the story you keep telling yourself about that situation. By changing your thoughts, you pre-pave your future as you will literally change your life.

Your (subconscious) mind is more complex than you realize. Your thoughts do not end when you finish thinking them; they continue to echo through your life. Your mind is hardwired to perform at its best--not when the thoughts are negative--but when they are positive.

Choose your thoughts wisely and intentionally. Be outrageously and unreasonably positive even if you have to fake it until you make it. Be funny, creative, and joyful all at the same time. Smile as often as possible (a smile actually changes the vibrational frequencies in your body, helping you feel better and do better).

Regardless of what you're going through, it's about choosing:
• Will I allow this to upset me?
• Will I choose to make this bad or good?
• Will I choose to stay or walk away?
• Will I choose to yell or whisper?
Things happening around us are neutral and meaningless up until the point that we give them meaning. The questions we ask ourselves drive the meaning we create and the attitude we have about everything.
By choosing an attitude that moves you forward, you will change things from the inside out, which will ultimately allow you to grow beyond any struggles or situations you can't control.

"Believe you can and you're halfway there." ~Theodore Roosevelt
To Your Success,
Marla Brucker, DCH, R.HA
(858) 587-0422

---
Upcoming Certification Training: Cognitive Behavioral Hypnotherapy
Three weekend training: Saturdays and Sundays from 9AM – 6PM
August 5-6 • August 12-13 and August 26-27
Success lies within; invest in yourself…
Learn how to maximize the body / mind / spirit connection with hypnosis.
This training will explore the principles and strategies of Cognitive Behavioral Hypnotherapy in helping others uncover limiting beliefs and forgiveness issues. Additional topics include listening to the subconscious mind, pain management, and medical hypnosis.
This comprehensive course provides experiential training and hands-on demonstrations that lead to becoming certified as a Clinical Hypnotherapist in Integrative Hypnotherapy. It is also beneficial for alternative and mental health professionals as well as anyone in quest of personal growth.
For more information about the Cognitive Behavioral Hypnotherapy training or to register, go to: Our Website
Receive a $100 discount by registering on or before July 29th with a $250 deposit.
Seating is limited. Call to reserve your space now!
Contact Marla Brucker at 858-587-0422
or email: Marla@SDHypnosisTraining.com with any questions.
---
Congratulations Graduates!!!
Therapeutic Neuro-Linguistic Programming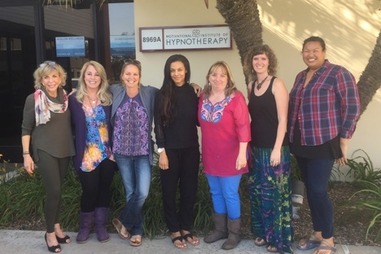 NLP Graduates – April 2017: Marla Brucker with Julie Steve, Holly Tremblay, Lauren Blizzard, Rani Campbell, Tess Meissner, and Riva Jenkins
---
Open House & Social Networking Evening!
Free Demonstrations, Food, Networking, and Fun!
Tuesday, July 11th from 6:30PM – 9:00PM
Topic: Drumming Your Spirit Home - An Introduction to Hypno-Shamanism

Presenter: Tess Meissner
Join us for an inspiring presentation. Our presenter, Tess Meissner, will share with you unique and powerful ways of connecting to spirit guides and creating positive healing energy. She will introduce you to hypno-shamanism - a blend of ancient indigenous practices and modern hypnotic techniques. We'll explore a little of the history of shamanism, and then collectively create a sacred space as she takes the group on a shamanic drum journey.
Tess Meissner is a Certified Clinical Hypnotherapist and Shamanic Practitioner trained in Peruvian energy medicine practices, core shamanism, and drum washing through the Navajo lineage.
This will be an interesting, fun-filled evening complete with demonstrations, wine, appetizers, networking, raffle prizes (bring something to raffle), and good company.
Read more about Tess Meissner and her unique work on our website or RSVP here or email Marla@sandiegohypnosis.com
We're looking forward to seeing you. Invite friends!
When:
Tuesday, July 11
th
, from 6:30pm – 9:00pm
Where:
8969 Complex Drive, Suite A, San Diego, CA 92123
---
Constellation Evening
It's a Mystery Month!
Join Tim Steele for a Constellation Evening on Thursday, June 15th
6:45PM – 9PM at the Motivational Institute of Hypnotherapy
* * * * * * * * *
You will have an opportunity to address your topic of concern. We will use a mini-constellation format to choose which topic we will be working with for the evening. Once we choose, we will do a full constellation on that topic.

New to constellations? No worries! If you want to participate, we will guide you through.
Feel free to invite friends to share the experience!

Please register so we can reserve a place for you at: https://sdconstellations.eventbrite.com
If you have questions, please contact Tim Steele at: Phone: 619-800-1615
Email: tim@allTransitions.com
---
Read Our Blog:
---
*All courses are taught Saturdays and Sundays from 9:00am - 6:00pm
Energy Psychology 2017: (Completed)
(Early registration by January 14, 2017)
January 21-22
Sat. and Sun 9:00am to 6:00pm
January 28-29
Sat. and Sun 9:00am to 6:00pm
February 11-12
Sat. and Sun 9:00am to 6:00pm
March 18-19 Sat. and Sun 9:00am to 6:00pm
March 25-26 Sat. and Sun 9:00am to 6:00pm
April 8-9 Sat. and Sun 9:00am to 6:00pm
Ericksonian Hypnosis 2017:
(Early registration by May 13, 2017)
May 20-21
Sat. and Sun 9:00am to 6:00pm
(Early registration by July 29, 2017)
August 5-6
Sat. and Sun 9:00am to 6:00pm
August 12-13 Sat. and Sun 9:00am to 6:00pm
August 26-27 Sat. and Sun 9:00am to 6:00pm
Energy Psychology 2017:
(New cycle of classes)
(Early registration by October 7, 2017)
October 14-15
Sat. and Sun 9:00am to 6:00pm
October 21-22 Sat. and Sun 9:00am to 6:00pm
November 4-5 Sat. and Sun 9:00am to 6:00pm
---
Start creating an AMAZING future with every decision you make today!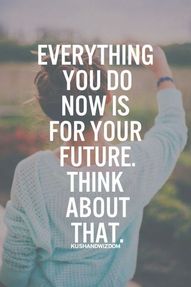 ---