Are You Really Listening?
In This Issue:
- Upcoming Certification Training
- Open House
- Congrats Graduates!

- Read Our Blog (linked above and below)
- Training Schedule
---
MIOH Staff



Marla Brucker, DCH, R.HA
Executive Director
---

Elaine Andreoli
Admin. Services Coordinator
Elaine@SDHypnosisTraining.com
---

Andrew Utley
Administrative Assistant
---
Plants That Humans Like but Bugs Don't:
Marigolds repel mosquitoes, squash bugs, and tomato worms. They contain a natural compound used in many insect repellents. Lavender is attractive to bees but not to other insects. Lemongrass also repels mosquitoes – it contains citronella, which is used in many repellents. Basil and Rosemary drive away flies, mosquitoes, and cabbage moths. Petunias have a licorice-like scent that repels aphids, tomato hornworms, and squash bugs, although some pests such as slugs and caterpillars like it. Mint keeps ants and mice away.
Homemade Weed Killer:
Mix one gallon of white vinegar, one cup of table salt, and one tablespoon of liquid dish-washing soak. Place in a clean plastic jug and shake well. Spray directly on the weed on a sunny day. Sunlight boosts the vinegar effectiveness which dries out the weed's plant cells. Repeat application often as necessary. Make sure you don't spray this mixture on valued plants nearby.
Make Fresh- Cut Flowers Last Longer:
Combine a few drops of bleach or clear liquor such as vodka or gin, with a crushed vitamin C tablet and a few drops of clear soda or superfine sugar. The bleach or liquor fights bacterial growth, the soda or sugar provides nourishment, and the vitamin C lowers the pH so that the water can move up the stems faster, preventing wilting.
---
Inspirational Quotes
"The greatest gift we can give ourselves is to own our own happiness. The greatest freedom we can give to others is to let them have their own experience." ~Jesse Elder
"Change from being a worrier into a Warrior…Become your own best friend for personal growth, and for humanity."
"Sometimes the greatest gift we can give others is to simply remind them of what is possible when they take a chance on themselves."
"It's not what you leave to your children that make you great, it's what you leave in them. Then they can make their own way in life."
---
Testimonials
"My experience with MIOH has been extremely pleasant, challenging, and eye-opening. Marla and all of the teachers have so much to offer by way of experience and knowledge. I feel so grateful that I chose MIOH to broaden my understanding of Hypnotherapy and begin learning other modalities such as NLP and Energy Psychology. I love the diverse curriculum. It allows you to reflect deeply on yourself before beginning a practice where you will ask others to do the same, which was paramount for me."
"The internship was challenging. It was intimidating and nerve wracking for the first few sessions; then there was a shift in me. I became more and more confident. Sessions became more fluid and seamless. The internship solidifies the curriculum and allows for deep integration on many levels." ~Meredith R.
---
---
Letter from the Executive Director

Hi Everyone,
Why worry about looking the part when you can be the whole package? ~Gerald
Now that we're entering into the second half of 2017, I thought I'd ask you these questions to ponder and really think about your answers:
· What would you do differently if you knew no one would be judging you?
· What's something that no one can ever take from you?
· What's the most valuable life lesson you learned from a mistake?
· What impact / gifts do you want to leave on the people you love?
· What's something simple that makes you smile?
· What's something that used to scare you but no longer does?
· What do you have total confidence in?
· What do you want to remember forever?
· In one sentence – who are you?
Remember to always be your authentic self, appreciate who you are…as everyone else is already taken.
Have a great July 4th.
To Your Success,
Marla Brucker, DCH, R.HA
(858) 587-0422

---
Upcoming Certification Training: Cognitive Behavioral Hypnotherapy
Three weekend training: Saturdays and Sundays from 9AM – 6PM
August 5-6 • August 12-13 and August 26-27
Success lies within; invest in yourself…
Learn how to maximize the body / mind / spirit connection with hypnosis.
This training will explore the principles and strategies of Cognitive Behavioral Hypnotherapy in helping others uncover limiting beliefs and forgiveness issues. Additional topics include listening to the subconscious mind, pain management, and medical hypnosis.
This comprehensive course provides experiential training and hands-on demonstrations that lead to becoming certified as a Clinical Hypnotherapist in Integrative Hypnotherapy. It is also beneficial for alternative and mental health professionals as well as anyone in quest of personal growth.
For more information about the Cognitive Behavioral Hypnotherapy training or to register, go to: Our Website
Receive a $100 discount by registering on or before July 29th with a $250 deposit.
Seating is limited. Call to reserve your space now!
Contact Marla Brucker at 858-587-0422
or email: Marla@SDHypnosisTraining.com with any questions.
---
Open House & Social Networking Evening!
Free Demonstrations, Food, Networking, and Fun!
Tuesday, July 11th from 6:30PM – 9:00PM
Topic: Drumming Your Spirit Home - An Introduction to Hypno-Shamanism

Presenter: Tess Meissner
Join us for an inspiring presentation. Our presenter, Tess Meissner, will share with you unique and powerful ways of connecting to spirit guides and creating positive healing energy. She will introduce you to hypno-shamanism - a blend of ancient indigenous practices and modern hypnotic techniques. We'll explore a little of the history of shamanism, and then collectively create a sacred space as she takes the group on a shamanic drum journey.
Tess Meissner is a Certified Clinical Hypnotherapist and Shamanic Practitioner trained in Peruvian energy medicine practices, core shamanism, and drum washing through the Navajo lineage.
This will be an interesting, fun-filled evening complete with demonstrations, wine, appetizers, networking, raffle prizes (bring something to raffle), and good company.
Read more about Tess Meissner and her unique work on our website.

RSVP here or email Marla@sandiegohypnosis.com
We're looking forward to seeing you. Invite friends!
When:
Tuesday, July 11
th
, from 6:30pm – 9:00pm
Where:
8969 Complex Drive, Suite A, San Diego, CA 92123
---
Congratulations Graduates!!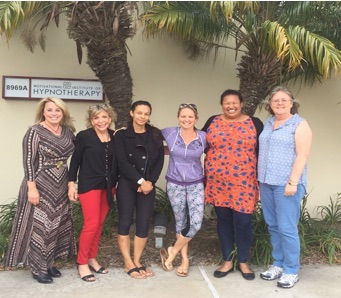 Ericksonian Hypnosis Graduates – June 2017: Julie Steve,
(Marla Brucker), Lauren Blizzard, Holly Tremblay, Riva Jenkins, and Sherry Davenport
---
Read Our Blog:
---
*All courses are taught Saturdays and Sundays from 9:00am - 6:00pm
Energy Psychology 2017: (Completed)
(Early registration by January 14, 2017)
January 21-22
Sat. and Sun 9:00am to 6:00pm
January 28-29
Sat. and Sun 9:00am to 6:00pm
February 11-12
Sat. and Sun 9:00am to 6:00pm
March 18-19 Sat. and Sun 9:00am to 6:00pm
March 25-26 Sat. and Sun 9:00am to 6:00pm
April 8-9 Sat. and Sun 9:00am to 6:00pm
Ericksonian Hypnosis 2017: (Completed)
(Early registration by May 13, 2017)
May 20-21
Sat. and Sun 9:00am to 6:00pm
(Early registration by July 29, 2017)
August 5-6
Sat. and Sun 9:00am to 6:00pm
August 12-13 Sat. and Sun 9:00am to 6:00pm
August 26-27 Sat. and Sun 9:00am to 6:00pm
Energy Psychology 2017:
(New cycle of classes)
(Early registration by October 7, 2017)
October 14-15
Sat. and Sun 9:00am to 6:00pm
October 21-22 Sat. and Sun 9:00am to 6:00pm
November 4-5 Sat. and Sun 9:00am to 6:00pm
---
Have a FUN and SAFE 4th of July Everyone!
____________________________________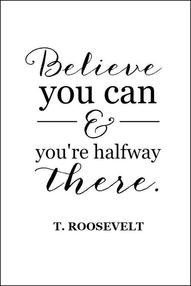 ---