---
MIOH Staff



Marla Brucker, DCH, R.HA
Executive Director
(858) 587-0422
---

Elaine Andreoli
Admin. Services Coordinator
Elaine@SDHypnosisTraining.com
---

Andrew Utley
Administrative Assistant
(619) 540-5265
---
The Nose Tells When You Lie: Tissue inside the nose swells when a person lies, causing the nose to itch. So people often scratch or rub their noses when they are not being truthful. Nose rubbing – along with more frequently blinking and failing to meet another person's eyes is a kind of natural lie detector. (Alan Hirsch, MD and Director, Smell & Taste Treatment and Research Foundation in Chicago)
Mood-boosting Foods: Avocado's vitamin B-6 and folic acid stimulate production of the mood-enhancing neurotransmitter serotonin. Barley's vitamin B-1 calms and relieves tension. Chocolate's various chemicals boost production of serotonin and endorphins that improve mood and dull pain. Cold-water fish such as salmon, halibut, and tuna contain omega-3 fatty acids and vitamins B-6, B-12, and folic acid. These substances help fight depression. (Andrew Rubman, ND, Associate Professor of Clinical Medicine, College of Naturopathic Medicine, University of Bridgeport, CT)
Smart splinter remover: Just pour a drop of Elmer's Glue all over the splinter, let it dry, and peel the dried glue off the skin. The splinter sticks to the dried glue.
---
Inspirational Quotes
"When I went to school, they asked me what I wanted to be when I grew up. I wrote down 'happy'. They told me I didn't understand the assignment, and I told them they didn't understand life." ~John Lennon
"Strength did not come from lifting weights. Strength comes from lifting oneself up when you are down." ~Bob Moore
"People are like stained glass windows. They sparkle and shine when the sun is out, but when the darkness sets in their true beauty is revealed only if there is light within." ~Elizabeth Kubler-Ross
---
Testimonials
I am not a health care professional, yet I decided to take Marla Brucker's NLP course through the Motivational Institute of Hypnotherapy. Through the urging of my fiancé, a Certified Clinical Hypnotherapist, I felt that it would help to improve my effectiveness in my profession. I work in sales and I came to find out that NLP is not just geared towards therapeutic professions. NLP can also be used to improve your ability to effectively communicate your message and to elicit your intended responses from any customer one might have, whether that customer is a patient seeking therapy, a client seeking trust and direction, or a sales account seeking a vendor. I would highly recommend this course for anyone who is looking to increase their productivity in any workplace environment. ~Gino Azurmendi
---
---
Letter from the Executive Director

Hi Everyone,
We've all been deeply impacted by the loss of Robin Williams; therefore, I want to share something amazing that validates everything I already believed about him.
Every time Williams was booked for an event, he required the company that hired him to also hire homeless people to fill smaller on-site positions. Brian Lord, who attempted to book the popular actor for Premiere Speaker's Bureau, opened up about the unique booking requirement. This is what he shared in his blog (reposted with permission from www.brianlord.org).
"Years ago I learned a very cool thing about Robin Williams," Lord wrote. "I never actually booked Robin Williams for an event, but I came close enough that his office sent over his rider. For those outside of the entertainment industry, a rider lists an artist's specific personal and technical needs for hosting them for an event--anything from specific bottled water and food, to sound and lighting requirements. You can learn a lot about a person from their rider. This is where rock bands list their requirement for green M&M's..."
"When I got Robin Williams' rider, I was very surprised by what I found. He actually had a requirement that for every event or film he did, the company hiring him also had to hire a certain number of homeless people and put them to work," Lord said. "I've never watched a Robin Williams movie the same way after that. I'm sure that on his own time and with his own money, he was working with these people in need, but he also decided to use his clout as an entertainer to make sure that production companies and event planners also learned the value of giving people a chance to work their way back."
"I wonder how many production companies have continued the practice into their next non-Robin Williams project, as well as how many people got a chance at a job and the pride of earning an income, even temporarily, from his actions. He was a great multiplier of his impact. Thanks, Robin Williams - not just for laughs, but also for an amazing example of your love and generosity."
Let's carry on his legacy by continuing to impact the lives of others.
To Your Success,
Marla Brucker, DCH, R.HA
(858) 587-0422

---
Upcoming Certification Training: Therapeutic Neuro-Linguisitic Programming

October 18-19, October 25-26 & November 8-9
Saturdays and Sundays from 9:00am - 6:00pm
CE credits available for MFTs, LCSWs, RNs, and others.
Achieve greater lasting success both professionally and personally. Learn easy, simple techniques to expand your mind as you achieve more success, happiness, and prosperity. Develop greater communication skills to tap into your inner potential to behave consistently with your goals. Increase your effectiveness at work and within relationships as you learn to look at life's challenges as opportunities.
This hands-on interactive training in Therapeutic Neuro-Linguistic Programming will help:
Assist you and others to have greater success
Accomplish goals

Increase your income

Expand your gifts and talents
Release old limiting beliefs about your abilities, confidence, and self-worth
If you want to make changes in your life and help others do the same, this training is for you!
This course will provide you with powerful communication techniques and rapport skills designed to effectively influence positive change with integrity.
To find out more about the NLP training or to register online, go to our website: NLP Training.
To receive a $100 discount, register on or before October 11th. Due to popular demand, these certification trainings sell out quickly. Seating is limited! Call to reserve your space now.
Contact Information:
Marla Brucker: (858) 587-0422
Email: Marla@SDHypnosisTraining.com
---
Open House: Uncovering the Secrets of Body Language
Join us on Wednesday, September 17th as we explore the hidden language of the body. Communication expert (and MIOH's own) Andrew Utley will be hosting a playshop where you will learn some of the myths and mysteries about body language through games and simulation. Deception, attraction, and facial cues will be just some of the topics introduced.
---
Overcoming PTSD & Anxiety
Saturday, November 15, 2014
10:00am - 3:00pm
MIOH is sponsoring Dr. Corey Sondrup
Spend a half day with Dr. Corey Sondrup, as he teaches safe, non-invasive, natural alternatives for defeating PTSD, anxiety, and fears once and for all! This workshop is open to all who suffer from PTSD and for professionals and lay people who want to help their patients, clients, friends, and family who might be experiencing it.
Dr. Sondrup is the Presenter/Developer & Author of "Reclaiming Your Power" and "Mastering Life's Lessons."
---
Energy Psychology Graduates - August 2014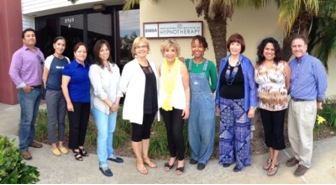 JohnKarlo Salinas, Phyllis Orman, Laura Lopez, Laiani Kuspa, Alita Hetland, Marla Brucker, Brittany Thomas, Sally, Monica Kelly, and Michael Kramer
---
Office Space - for People in the Helping Field
The Motivational Institute of Hypnotherapy has created a wellness center that has an inviting atmosphere of warmth and wellness. There is a clinician room available for full, part-time, and hourly use. We also have a large lobby for workshops and trainings. It's easily accessible with plenty of free parking.

This space is perfect for anyone who wants to build a referral base among other like-minded clinicians. If you are interested, contact Marla at (858) 587-0422.
---
2014 Calendar - Certification Trainings!
*All courses are subject to change
*All courses are taught Saturdays and Sundays 9:00am to 6:00pm
*The 2015 training schedule will be featured in our October newsletter
January 25-26, February 1-2, February 15-16
March 22-23, March 29-30, April 12-13
(Completed)
May 31-June 1,
June 7-8,
June 21-22
August 2-3, August 16-17, August 23-24
October 18-19, October 25-26, November 8-9
---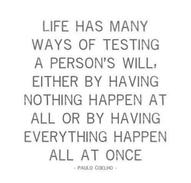 ---