---
MIOH Staff



Marla Brucker, DCH, R.HA
Executive Director
(858) 587-0422
---

Elaine Andreoli
Admin. Services Coordinator
Elaine@SDHypnosisTraining.com
---

Andrew Utley
Administrative Assistant
(619) 540-5265
---
Making a Fist Helps You Remember:
Clench your right hand while preparing to remember something, and then clench your left hand when trying to recall it. Scientists speculate that when you clench your right hand, you stimulate the left side of the brain which is involved in 'writing memories.' Clenching the left hand engages the right side of the brain which is associated with memory retrieval. (Cerebral Lateralization Laboratory at Montclair State University)
Hot Chocolate is Good for You:
A cup of cocoa might do more than just warm you up. A Harvard University study found that drinking two cups of cocoa a day for 30 days significantly improved memory in older adults by boosting blood flow to the brain, particularly in those whose flow was impaired. (Lead Researcher, Farzaneh Sorond, MD)
Use Blue Placemats or Plates to Decrease Your Appetite:
The color blue has been shown to decrease one's appetite, while the colors yellow and red increase it. Why do you think McDonald's golden arches are the color they are? Also, as we tend to fill our plates, downsize from the standard 11-inch plate to a 9-inch plate. (Bottom Line, November 2013)
---
Inspirational Quotes
"Hypnotherapy, or trance work, is a group of techniques that allows practitioners and patients to take advantage of the mind-body connection to foster healing." ~Dr. Andrew Weil
"Faith is taking the first step even when you don't see the whole staircase." ~Martin Luther King, Jr.
"The only person you are destined to become is the person you decide to be." ~Ralph Waldo Emerson
"Each person must live their life as a model for others." ~Rosa Parks
---
Testimonials
"One of the strengths of the hypnotherapy program is that students are exposed to many different techniques and have the opportunity to practice them with classmates. There is a strong class interaction, time for discussion, and practicum. The teachers' use of language and stories really engages students. I've already noticed some great changes in my sales and performance abilities." ~J.M. CCH, Realtor/Broker
"The program was truly inspiring and it was a positive journey of learning and walking through fears and doubts. I also liked that guest instructors were brought in to share with the class their techniques. There was a strong balance between practical application and class discussion."
~R. J. Smith, Licensed Acupuncturist
---
If you have something to say about MIOH, please write us a review on Yelp!
Like us on Facebook!


---
Letter from the Executive Director

Hi Everyone,
Did you know that the key to success and happiness lies in your particular manner of thinking?
Jim Henson, the creator of The Muppets said, "Life's like a movie, write your own ending. Keep believing, keep pretending."
You are the creator, writer, and the composer of your life. Set the stage! You are also the director, actor, and producer of your own show. It is your life. As your own critic, how would you rate your play?
Are you actively pursuing your goals?

Is your world reflecting a prosperity attitude?

Is your stage balanced in the personal, material, and spiritual realms?
Whether you're a therapist, an educator, in sales or marketing, a parent, or someone in a relationship, our next training in Ericksonian Hypnosis will help you set that stage in achieving your professional and personal goals.
We all have many chapters to our book of life…therefore, it's important to look within and ask yourself what you've been writing. Let go of trying to create a better past; be happy with where you are today which will help you create a better tomorrow.
There is infinite thought power within you; learn how to access that through the power of your mind.
"Happiness is when what you think, what you say, and what you do are in harmony."
~Mahatma Gandhi
To Your Success,
Marla Brucker, DCH, R.HA
(858) 587-0422
---

---
Upcoming Certification Trainings
Ericksonian Hypnosis

22 CE credits available for MFTs, LCSWs, RNs, and others.
Saturdays and Sundays from 9AM – 6:00PM
March 22 – 23
March 29 – 30
April 12 – 13
You will learn powerful Hypnosis techniques and applications designed to create permanent changes in your life and in the lives of others. This comprehensive course in Ericksonian Hypnosis provides hands-on demonstrations and experiential training.
For more information about the Ericksonian Hypnosis training or to register, go to: www.SDHypnosisTraining.com/Ericksonian
To receive a $100 discount, register on or before March 14th. Due to popular demand, these certification trainings sell out quickly. Seating is limited! Call to reserve your space now.
Contact Information:
Marla Brucker: (858) 587-0422
Email: Marla@SDHypnosisTraining.com
---
Guest Presenter - Dr. Corey Sondrup
"Overcoming Energy Vampires and Healing Emotional Traumas"
Saturday, March 8, 2014
10:00AM - 5:00PM
Learn how to neutralize emotional, spiritual, and psychic influences that lead to dis-ease affecting us physically, emotionally, and spiritually. For more information, go to our website.
SEMINAR FEE: $129
Call now to reserve your seat! (801) 476-1752
WWW.OPTIMALHEALTHDYNAMICS.COM
---
Open House Social Networking
Free Demonstrations, Food, and Networking
Monday, April 7th from 6:30PM – 9:00PM
Topic: RAISE YOUR CONSCIOUSNESS WITH A BODY, MIND, AND SPIRIT CLEANSE!
Cleansing is not just a type of elimination diet or a type of fast. Cleansing can make a deep impact on your life. When you choose to cleanse all aspects of your health, your life will shine at all levels! You will learn how to incorporate Body Cleansing to clear toxins from tissues, organs, and glands; Emotional Cleansing which realigns your vibration with joy, trust, and peace; and Spiritual Cleansing which illuminates your path of higher intuition.
Our speaker, Annette Borsack (
aka The Cleanse Expert),
is a transformational nutrition and lifestyle coach with 25 years experience in health care. She excels at empowering and educating people with nutrition and lifestyle choices that repair and restore health.
Her workshops and lectures are high energy, eye opening, and fun.
Read more about Annette.
This will be an inspiring evening complete with demonstrations, wine, appetizers, networking, raffle prizes, and good company. Invite friends!
We're looking forward to seeing you!
If you'd like to RSVP send an email to Marla:

When:
Monday, April 7th from 6:30PM – 9:00PM
Where:
8969 Complex Drive, Suite A, San Diego, CA 92123
---
Congratulations Graduates!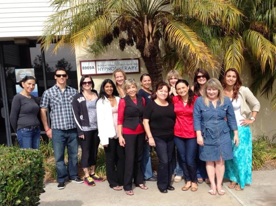 NLP Graduates:
Phyllis Orman, Travis Begay, Heidi Blackenbach,
Tara Badwal, Kelli Olds, Marla Brucker, Sandra Olmos,
Laura Lopez, Janine Palmer, Marta Carrillo, Cynthia Clark,
Pattie Sullivan, and Melissa Diaz
---
Essential Balance Massage & Healing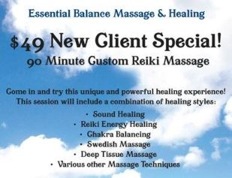 Terryellen O'Neil shares space at our Wellness
Center and invites you to check out her works
and take advantage of a great special.
www.YourEssentialBalance.abmp.com
---
2014 Calendar - Certification Trainings!
*All courses are subject to change
*All courses are taught Saturdays and Sundays 9:00am to 6:00pm
January 25-26, February 1-2, February 15-16
March 22-23, March 29-30, April 12-13
May 31-June 1,
June 7-8,
June 21-22
August 2-3, August 16-17, August 23-24
October 18-19, October 25-26, November 8-9
---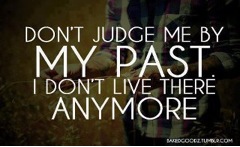 ---