MIOH Blog:
Turn Difficulties Into Pearls: Read blog

In This Issue:
- Upcoming Training

- 2013 Calendar
---
MIOH Staff



Marla Brucker, DCH, R.HA
Executive Director
(858) 587-0422
---

---

Andrew Utley
Administrative Assistant
(619) 540-5265
---
Did You Know?
Over $13,000,000,000 is spent annually on stress related illnesses. Don't be a part of that!
This month's Did You Know section is on Fabulous Folk Remedies:
Fatigue: (The Mediterranean secret for restoring vitality) 1 tablespoon of olive oil with 3 to 4 drops of essential peppermint oil. Massage it into your feet and you'll soon feel more energized.
Stress: Rub stainless steel spoons on the bottom of your feet. The metal draws excess energies down and off the feet. The spooning creates a subtle calming effect on the central nervous system.
Food Cravings: Food cravings are usually a reaction to stress. So when you feel a bit tense, temper your taste buds by rubbing your temples with a drop or two of peppermint, chamomile, or lavender essential oil. If you have sensitive skin, apply a thin layer of vegetable oil before applying the essential oil.
Teeth Whitener: Burn a piece of toast – really char it. Then pulverized the charred bread, mix it with about ½ tsp. of honey and brush your teeth with it. Rinse thoroughly. You'll be amazed.
---
Inspirational Quotes
"By constant self-discipline and self-control you can develop greatness of character."
- Grenville Kleiser
"When you are not practicing, remember, someone somewhere is practicing, and when you meet him he will win."
- Ed Macauley
"Do not be awestruck by other people and try to copy them. Nobody can be you as efficiently as you can."
- Jules Renard
---
Testimonials
"I want to thank you for such a wonderful training. It has changed my life. Your support and guidance has also helped me let go of limiting beliefs and realize greater personal and professional successes." - Michael S. PhD.
"Ever since taking your training, many doors of opportunity have opened up for me both professionally and personally. I've obtained some incredible tools that have propelled the success of my coaching practice. The teachers are superb and they have a wide range of expertise. Marla herself is amazing; she is a great teacher and has been a wonderful mentor to me." - C. Crawford (Life Coach)
"The program was truly inspiring, and was a positive journey of learning and walking through fears and/or doubts. I also liked the guest trainers that were brought in to share with the class their techniques. There was a strong balance between practical application and class discussion." - R.J. Smith (Loan Officer)
---
---
Letter from the Executive Director

Hi Everyone,
What is gratitude?
As we approach this holiday season, we often pause to think about gratitude. This is the time of the year of reflection. No matter what challenges or adversities we many have been confronted with, the sense of gratefulness need to remain present in our lives.
Gratitude is the ability to look within, and appreciate what we have. When we're lonely, we need to ask our self why and see what we can do to change it. If we're bored, it's important to explore activities that will expand our mind's power, challenge our selves and move beyond those limiting beliefs.
We all have the ability to let go of those limiting beliefs pertaining to our lives and within our bodies. This can be done by using techniques of guided imagery, visualization, self-hypnosis and energy therapies. We need to look within and be grateful for what we have, even if we don't have much.
Several years ago while training with my sister for my 8th 3-day 60 mile walk for breast cancer research and health, we passed lush garden with a sign on the front lawn that read; "Stop and smell the roses." My sister and I commented on the flowers and kept on walking. Suddenly we heard an elder gentleman shout out, "STOP and smell the roses." …And that's exactly what we did. We realized how beautiful the flowers were; their gentle soft fragrance filled our spirits. I was so grateful to him for reminding me to stop and appreciate life's gifts. No matter what our challenges are, there are so many lessons and gifts being offered to us daily. We just have to open our eyes and our hearts, and receive.

Thank yourself for who you are. Thank your body for the wonderful work it does for you every day; for your health and mobility, as well as your mind. Send love and gratitude to yourself daily. Look within and be grateful for what you have.
Have a wonderful Thanksgiving.
To Your Success,

Marla Brucker, DCH, R.HA
(858) 587-0422
---

---
Upcoming Certification Trainings
By popular demand, we're starting off 2013 trainings with Energy Psychology
You will learn the healing art of energy therapy, creating a balance of healing and wellness
January 26-27, February 2 -3 and February16-17
To find out more about the Energy Psychology, or to register for the class, click here
Receive a $50 discount: Register at the upcoming Open House, details below. Due to popular demand these certification trainings sell out quickly. Call to reserve your space now.
Contact Marla Brucker (858) 587-0422 or Marla@SDHypnosisTraining.com with any questions.
---
Last Open House of the Year!
OPEN HOUSE SOCIAL NETWORK EVENING:
Free Demonstrations, Food and Networking
Tues. December 4th
Our topic: The Medicinal and Sensual Benefits of Teas. Our speaker Kristyn Caetano, MPH is a Tea Alchemist and Health Educator. Kristyn will talk about the many benefits of Teas; how it facilitate multi-levels of wellness; its nutritional values, Including teas for energy, mental acuity, calming affects as well as aphrodisiac Blends. Kristyn has been making her own tea blends for more than 20 years, and will share some of her teas for us to taste.
There will also be a demonstration on how to remain balanced during the holiday season.
If you are planning to take our next training on Energy Psychology beginning Jan. 26, 2013 Receive a $50 discount by attending the Open House.
This will be an inspiring evening complete with demonstrations, wine, appetizers, networking, raffle prizes and good company! RSVP now... Invite friends.
We're looking forward to seeing you there!
When: Tues. Dec. 4th. 6:30 – 9:00 p.m.
Where: 2375 Northside Dr. SD, 92108 (note: new location - Mission Valley by Costco and Ikea)
---
*All courses are taught Sat. and Sun. 9:00am to 6:00pm
---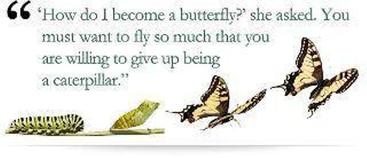 ---
Please share this with others!