In This Issue:
- Upcoming Certification Training
- 2015 Schedule

---
MIOH Staff



Marla Brucker, DCH, R.HA
Executive Director
(858) 587-0422
---

Elaine Andreoli
Admin. Services Coordinator
Elaine@SDHypnosisTraining.com
---

Andrew Utley
Administrative Assistant
(619) 540-5265
---
House Plants Help Remove Chemicals
released into the air by paints, cleaners, glue, and other cleaning products. The plants' physiological process helps remove some volatile organic compounds (VOCs) during the day, and tiny organisms in the soil remove VOCs when the plant is not as active at night. The plants that remove the most VOCs are: Purple Waffle, Asparagus Fern, English ivy and the Purple Heart plant. (Bodie Pennisi, PhD, Associate Professor of Horticulture, University of Georgia)
Surprising Uses for Toothpaste: Remove crayon marks from walls with non-gel toothpaste. Just squirt on a small amount, rub gently with a soft cloth, then rinse with warm water.
Remove onion and garlic odors from hands by washing with toothpaste (any toothpaste works for this).
Get rid of scuff marks on the rubber soles of white sneakers by rubbing them with an old toothbrush and toothpaste.
Eliminate light scratches from a DVD by putting a little toothpaste on a cotton ball, wiping the DVD from the center to the edge, rinsing with water, and drying it with a non-abrasive cloth. (Woman's Day Magazine)
Remove a White Table Ring:
A white ring on wood furniture is most likely a water stain. Our favorite fix: mix plain white toothpaste with an equal amount of baking soda (usually one-half teaspoon each will work), then massage the mixture into the problem area. Wipe the paste away and buff dry. If the area seems a little dull, rub with furniture polish or even a little olive oil. (Joan and Lydia Wilen, "Treasures of Home Remedies & Natural Cures")
---
Inspirational Quotes
"Dear past: Thank you for your lessons, Dear future: I'm ready. Dear higher power: Thank you for another chance…"
"Around here, we don't look backwards for very long. We keep moving forward, opening up new doors and doing new things because we're curious–and curiosity keeps leading us down new paths." ~Walt Disney
"Love and compassion are the necessities, not luxuries. Without them, humanity can't survive." ~His Holiness the 14th Dalai Lama
"You really have to look inside yourself and find your own inner strength and say, 'I'm proud of what and who I am.' " ~Mariah Carey
---
Testimonials
"Marla, you truly have made a difference in my life with all the love and wisdom you share. I appreciate your training, expertise, and encouragement for self -growth and change. After applying these tools in my own life, I can successfully help others develop and grow into their full potential. My awareness has been awakened, and I can now see myself developing into the person I want to become as I help others do the same. I'm excited to begin my practice as a hypnotherapist." ~M.H. Cert. Hypnotherapist
---
---
Letter from the Executive Director

Hi Everyone,
If you believed in yourself…who would you be now?
This story is about the art of changing one's perspective…
A little boy was overheard talking to himself as he strode through his backyard, baseball cap in place, toting a ball and bat. "I'm the greatest baseball player in the world," he said proudly. Then he tossed the ball in the air, swung and missed. Undaunted, he picked up the ball, threw it into the air and said to himself, "I'm the greatest player in baseball ever." He swung at the ball, and again he missed. He then paused a moment to examine the bat and ball carefully. Then once again he threw the ball into the air and said, "I'm the greatest baseball player who ever lived." He swung the bat hard and again missed the ball. Without any hesitation he said, "Wow, I'm the greatest pitcher ever!"


Some people succeed because they are destined to; most succeed because they are determined to. ~Anatole France
Let 2015 be an amazing year as you create great successes in reaching your goals personally, financially, and live a lifestyle you love.
Happy New Year.
To Your Success,
Marla Brucker, DCH, R.HA
(858) 587-0422

---
Upcoming Certification Training - 2015: Ericksonian Hypnosis

22 CE credits available for MFTs, LCSWs, RNs, and others.
Saturdays and Sundays from 9AM–6:00PM
January 17–18
January 24–25
February 7–8
You will learn powerful hypnosis techniques and applications designed to create permanent changes in your life and in the lives of others. This comprehensive course in Ericksonian Hypnosis provides hands-on demonstrations and experiential training.
Register by January 10th and receive a $100 discount.
For more information about the Ericksonian Hypnosis training or to register, go to: www.SDHypnosisTraining.com/Ericksonian
Contact Information:
Marla Brucker: (858) 587-0422
Email: Marla@SDHypnosisTraining.com
---
$30 Hypnosis Sessions!
I'm excited to announce that as of January 20th, four of our graduates will begin their supervised internship and will be seeing clients for only $30 a session. These sessions are by appointment only on Tuesday evenings through March 31, 2015. (Part of the proceeds will be donated to Doctors Without Borders.)
If you would like to schedule a hypnosis session for only $30, please contact Paty at: (619) 862-8480.
Call Now to book your session!!! The $30 sessions book up quickly. If you know anyone who would like to reap the benefits of hypnosis, please forward this information to them.
The Motivational Institute of Hypnotherapy is just one of two schools nationwide to offer a supervised clinical internship which is a part of our 300-hour program certification program.
---
Our open house last month was a great success!
I want to thank
Robert Szentes
for giving such a dynamic presentation on
Creating
Unlimited Possibilities
. I hope you had fun, did a lot of networking, and have already gleaned great insight on how you can create unlimited possibilities in your life
for 2015.
---
Reiki Level III Master/Teaching Class

Saturday and Sunday, January 10 & 11, 2015
10:00am - 5:00pm
MIOH Hosting Martine Wilson, HHP, Reiki Master Teacher
Martine Wilson will be teaching a Reiki Level III, and a Master Teacher Class on January 10th and 11th. To qualify, students must have taken Reiki Level I and II at least 6 months prior to the class. www.Avalonzen.com
In this class you will:
Review techniques from Reiki level 1 and 2

Receive the Master level attunements and symbols

Practice giving attunements, etc.
You will receive:
Investment: $300 (payable at the start of the class)
A light lunch will be provided.
Click here for more information
---
Crash Course: Mastering Body Language!
Did you know that even one class to learn about body language can significantly improve your ability to read and understand what others are communicating?
Mark your calendars for Saturday, February 21st when our very own Andrew Utley will be presenting a special one-day crash course on "Mastering Body Language!"
Based on the show "Lie to Me," you'll be exploring the hidden clues behind deception, power, persuasion, attraction, and much more.
---
MIOH's New Legal Counsel
I want to introduce and welcome Tara Natarajan to our Board of Directors. Tara graduated from the University of Berkeley, California as a pre-med student. She then went to law school and has been a practicing attorney in the field of civil litigation for the past six years with a focus on contract law. Tara is also a Certified Clinical Hypnotherapist in Integrative Hypnotherapy, a graduate from our school. Tara will be helping our community of hypnotherapists with relative legal and contractual issues. She will also be reaching out to the hypnotherapy community at large to assist them in the same manner.
Tara comes with a wealth of knowledge and skills. More information about Tara and how she can be of benefit will be provided on our website under Hypnosis and the Law. She also will be an occasional contributor to the newsletter.
Tara, we're grateful to have you join our team!
---
(
Note:
All dates are subject to change)
(Early registration by January 10, 2015)
January 17 - 18 Sat. and Sun. 9:00am to 6:00pm
January 24 - 25 Sat. and Sun. 9:00am to 6:00pm
February 7 - 8 Sat. and Sun. 9:00am to 6:00pm
Cognitive Behavioral Hypnotherapy 2015:
(Early registration by March 13, 2015)
March 21 - 22 Sat. and Sun. 9:00am to 6:00pm
March 28 - 29 Sat. and Sun. 9:00am to 6:00pm
April 18 – 19 Sat. and Sun. 9:00am to 6:00pm
(Early registration by May 30, 2015)
June 6 - 7 Sat. and Sun. 9:00am to 6:00pm
June 13 - 14 Sat. and Sun. 9:00am to 6:00pm
June 27 - 28 Sat. and Sun. 9:00am to 6:00pm
Therapeutic Neuro-Linguistic Programming 2015:
(Early registration by July 24, 2015)
August 1 - 2 Sat. and Sun. 9:00am to 6:00pm
August 8 - 9 Sat. and Sun. 9:00am to 6:00pm
August 22 - 23 Sat. and Sun. 9:00am to 6:00pm
(New cycle of classes) **
(Early registration by September 26, 2015)
October 3 - 4 Sat. and Sun. 9:00am to 6:00pm
October 17 - 18 Sat. and Sun. 9:00am to 6:00pm
October 24 - 25
Sat. and Sun. 9:00am to 6:00pm
---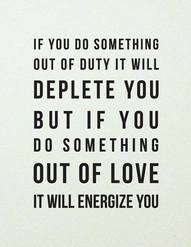 ---