MIOH Blog
Read this month's blog on Listening To Your Intuition! Read blog
---
MIOH Staff



Marla Brucker, DCH, R.HA
Executive Director
(858) 587-0422
---

---

Andrew Utley
Administrative Assistant
(619) 540-5265
---
Did You Know?
Organic Remedy to Get Rid of Aphids:
To keep aphids from damaging your plants spray them with a homemade citrus mixture. Combine one tablespoon of freshly grated citrus rind, (orange, lemon, lime or grapefruit) with one pint of boiling water. Seep over night. Strain through a coffee filter into a spray bottle; add three drops of liquid dishwashing detergent. Aphids are repelled by the scent of the citrus rind, and the soap helps the mixture cling to the plants. Spray every five to seven days until the aphids are gone. (Christine Bucks, from Great Garden Fix-Its: Organic Remedies)
Hay Fever Sufferers Take Note:
You may be reacting to eating bananas, cantaloupes, cucumbers, honeydew, watermelon and zucchini…or taking the herbs chamomile and Echinacea. Their pollen and plant parts contain proteins similar to those found in ragweed pollen. At the very least, avoid these foods and herbs during ragweed season which starts in August. (Leonard Bielory, MD, Director of Asthma and Allergy Research Center, University of Medicine of New Jersey.)
---
Inspirational Quotes
"Say little, and love much; give all; judge no man; aspire to all that is pure and good."
- White Eagle
"I am not afraid of storms, for I am learning how to sail my ship." - Louisa May Alcott
"The art of living easily as to money is to pitch your scale of living one degree below your means." - Sir Henry Taylor
---
Testimonials
"One of the strengths of the hypnotherapy program is that students are exposed to many different techniques and have the opportunity to practice them with classmates. There is a strong class interaction, time for discussion, and practicum. The teacher(s) use of language and stories really engage students. I've already noticed some great changes in my sales and performance abilities"
~ J.M.CCH, Realtor/Broker
"I've been on an incredible path of self growth and change, and this Hypnotherapy program; along with Dr. Marla Brucker, the other teachers, my wonderful classmates and the learning has enriched my life deeply. They facilitate and hold such compassionate space for everyone."
~ Nina H., CCH, Holistic Health Practitioner
---
---
Letter from the Executive Director

Hi Everyone,
For the past 5 days the world has been focused on the summer Olympics; watching as people reach for the gold, while others walk away defeated.
Although most of us haven't reached the heights of the Olympians, I know we've all achieved many great successes. Unfortunately, we don't always stop to recognize our milestones; we tend look outside ourselves for the accolades, which we don't always receive.
How many of you have been told you can't do something, therefore you stopped yourself from accomplishing your goals because you allowed others to influence you and change your belief system? Those who say it can't be done should get out of the way of those who are doing it.
Believe in yourself and follow your dreams as you develop a "whatever it takes" attitude. To have what you've never had, you must do what you've never done.
For those that are interested in learning hypnosis either for professional or personal development, our next training in Cognitive Behavioral Hypnotherapy will help you achieve it. If you're interested in the training, register now as classes begin this weekend, August 4th.
Live abundantly in love, work and creativity no matter what your circumstances are.
To Your Success,

Marla Brucker, DCH, R.HA
(858) 587-0422
---

Upcoming Certification Trainings
Cognitive Behavioral Hypnotherapy
CE credits available for MFTs, LCSWs, RNs and others.
Class Schedule – 3 weekends
Aug. 4 – 5
Aug. 18 – 19
Aug. 25 – 26
Saturdays and Sundays from 9:00am - 6:00pm
Course Goals and Objectives:
Learn how to maximize the body/mind/spirit connection using hypnosis. This training will explore the principles and strategies of Cognitive Behavioral Hypnotherapy for well-being including pain management, medical hypnosis, and listening to the unconscious mind. Help clients uncover limiting beliefs and forgiveness issues. This training will also include Alchemical Hypnosis, techniques for counseling and coaching, hypnosis and the law, how to build a practice, and much more! For a full course description, click this link: Cognitive Behavioral Hypnotherapy
This comprehensive course in Cognitive Behavioral Hypnotherapy provides hands-on demonstrations and experiential training that leads to becoming certified as a Clinical Hypnotherapist in Integrative Hypnotherapy. It's also beneficial for alternative and mental health professionals, as well as anyone in quest of personal self-growth.
To find out more about the Cognitive Behavioral Hypnotherapy training, or to register for the class, Click here
Receive a $100 discount: Register on or before August 1st! SEATING IS LIMITED: Due to popular demand these certification trainings sell out quickly. Call to reserve your space now.
Contact Marla Brucker (858) 587-0422 or Marla@SDHypnosisTraining.com with any questions.
---
---
Feng Shui Workshop
We are honored that Cathleen McCandless will be giving a 6 hour workshop on Feng Shui; an ancient art and science of creating balance and energy. The information she will be sharing will help you create more harmony in your home and office space. For further information read below or visit our website: Feng Shui with Cathleen McCandless.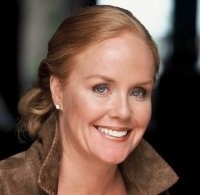 Date: Saturday, September 8, 2012
Time: 10am - 5pm
Cost: $89 before 8/30; $99 after 8/30. Promotional: Register 2 or more people before 8/30 and tickets are only $85.
Cathleen is recognized as one of America's top Feng Shui experts; she is also the author of the best-selling Feng Shui book, Feng Shui that Makes Sense; Easy Ways to Create a Home that FEELS as Good as it Looks, and named "The Best Feng Shui Expert in San Diego" by San Diego Magazine.
For more information or to register, call Marla Brucker at (858) 587-0422 or visit the workshop page.
---
Open House & Networking Social
Sept. 20th, 2012
Note: New Location*
Join Us at Our Next Open House and Networking Social on Thursday Sept. 20th, and learn more about our next training in Energy Psychology. This fun, inspiring event includes demonstrations, wine, appetizers, networking, a raffle & good company!

Our topic will be on: Supporting Inner Balance and Health as the holidays approach.
When: Thursday Sept. 20th, from 6:30pm – 9:00pm
Where: *2375 Northside Dr. Suite 330, San Diego, 92108. (West side of the parking lot; East of Costco and IKEA in Mission Valley.)
Cost: This is a Free Event!
Please RSVP so we can provide enough food and beverages! Click on the link to find more info: http://sdhypnosistraining.com/aboutus/open-houses/ or call Marla at (858) 587-0422 or (858) 414-1614 (cell).
Please share this with others!