In This Issue:
- Upcoming Certification Training
- 2015 Schedule

---
MIOH Staff



Marla Brucker, DCH, R.HA
Executive Director
(858) 587-0422
---

Elaine Andreoli
Admin. Services Coordinator
Elaine@SDHypnosisTraining.com
---

Andrew Utley
Administrative Assistant
(619) 540-5265
---
Safer Driving: Monday, February 2nd is National Change Your Windshield Wipers Day. It's also Groundhog Day and the day when winter is officially half over.
Fight Heart Disease: Friday, February 6th is National Wear Red Day, focused on spreading awareness and information about the leading cause of death in both men and women. (Resource: GoRedForWomen.org/home/know-your-risk.)
Planet Alignment: On Sunday, February 22nd, two bright planets—Venus and Mars—will appear close together just after sunset. Look toward the west if the skies are clear.
Pistachios: Good-for-your-heart-snack-food: tThey are high in mono and polyunsaturated fats, low in saturated fats, and a good source of phytosterols, which helps reduce LDL 'bad' cholesterol and prevent plaque buildup in arteries. Bonus: one ounce of pistachios provides three grams of fiber and about as much protein as an egg. They also are a good source of lutein and zeaxathin—antioxidants that promote good vision. (Jill Nussinow, MS, RD, Vegetarian Times.)
---
Inspirational Quotes
"Listen to your inner voice . . . trust your intuition, your deeper inner wisdom. For when the time is right, your heart will always tell you what you seek to know."
"Feeling gratitude and not expressing it is like wrapping a present and not giving it." ~William Arthur Ward
"It's not the circumstances of our lives that shape us, but our beliefs about what those circumstances mean."
---
---
Testimonials
"Ever since taking this training, many doors of opportunity have opened up for me both professionally and personally. I originally thought I'd just take one 60-hour training through the Motivational Institute of Hypnotherapy, but I soon realized I was on an incredible path of change and I needed to continue. I've obtained some incredible tools that have helped me in my personal life and have propelled the success of my practice. The instructors are superb and they have a wide range of expertise. Marla herself is amazing; she is a great teacher and has been a wonderful mentor to me." ~K. Sheppard, Chiropractor
---
---
Letter from the Executive Director

Hi Everyone,
Your mind is the force behind the marvelous success system within you . . .
Are you being true to yourself or living your life the way others want you to be? No matter how wonderful you are, someone else may believe differently. Just because someone doesn't understand your approach to life doesn't mean you don't have a great vision or point of view. Never let someone else's opinion change who you are.
Can you remember who you were before the world told you who you should be?
You are the only person in charge of your life. Believe in yourself and surround yourself with others who believe in you. The first step in having the life you want is by taking responsibility of where you are RIGHT NOW! Remember—if you give your power away, others may not use it right. Use the power yourself to create your dreams.
Nothing's more fun than doing what people say you can't do.
"Just be yourself… it doesn't matter what people think." ~Sting
Sometimes the hardest part of the journey is simply believing you're worthy of the trip (you are).
Have fun in the process!
To Your Success,
Marla Brucker, DCH, R.HA
(858) 587-0422

---
Upcoming Certification Training - 2015

Cognitive Behavioral Hypnotherapy
22 CE credits available for MFTs, LCSWs, RNs, and others.
Saturdays and Sundays from 9AM–6PM
(3 Weekends)
March 21-22
March 28-29
April 18-19
Learn how to maximize the body/mind/spirit connection with hypnosis. This training will explore the principles and strategies of Cognitive Behavioral Hypnotherapy in helping others uncover limiting beliefs and forgiveness issues. Additional topics include listening to the subconscious mind, pain management, and medical hypnosis.
This comprehensive course provides experiential training and hands-on demonstrations that lead to becoming certified as a Clinical Hypnotherapist in Integrative Hypnotherapy. It is also beneficial for alternative and mental health professionals as well as anyone in quest of personal growth.
To find out more about the Cognitive Behavioral Hypnotherapy training or to register online, go to our website:
http://sdhypnosistraining.com/courses/cognitive-behavioral-hypnotherapy/
To receive a $100 discount, register on or before March 13th. Seating is limited. Call to reserve your space now!
Contact Information:
Marla Brucker: (858) 587-0422
Email: Marla@SDHypnosisTraining.com
---
Open House & Social Networking Evening
Free Demonstrations, Food, Networking, and Fun!
Thursday, February 12th
from 6:30PM – 9:00PM
Topic: Compatibility Profiling
Do you want to improve on every relationship in your life? Our topic on Compatibility Profiling will teach you that. The relationships we have with others are hugely important, yet the relationship and understanding we have with ourselves is paramount. In this one-hour presentation, Relationship Coach Tyson Kennedy will teach you tools you can walk away with for a better understanding of how to interact with everyone in your life: your family, friends, business associates, and romantic partnerships.
As a relationship coach, Tyson's specialty and passion are helping people understand their likenesses and their differences by building upon them to create greater happiness.
This will be an inspiring evening complete with demonstrations, wine, appetizers, networking, raffle prizes, and good company. RSVP
Invite friends!
We're looking forward to seeing you!
When:
Thursday, February 12th, from 6:30PM – 9:00PM
Where:
8969 Complex Drive, Suite A, San Diego, CA 92123
---
$30 Hypnosis Sessions!
I'm excited to announce that as of January 20th, four of our graduates have begun their supervised internship and will be seeing clients for only $30 a session. These sessions are by appointment only on Tuesday evenings through March 24, 2015. (Part of the proceeds will be donated to Doctors without Borders.)
If you would like to schedule a hypnosis session for only $30, please contact Barbara at: (858) 334-9031 or email MIOHinterns@earthlink.net.
These sessions fill up quickly, so call now to book your session! If you know anyone who would like to reap the benefits of hypnosis, please forward this information to them.
The Motivational Institute of Hypnotherapy is just one of two schools nationwide to offer a supervised clinical internship, which is a part of our 300-hour program certification program
---

Saturday and Sunday, March 7 & 8, 2015
10:00AM - 5:00PM
MIOH is Hosting Martine Wilson, HHP, Reiki Master Teacher
Reiki is a beautiful healing modality that's easy to learn. Anyone can use Reiki for self-healing or to help heal others. This class is a combination of lecture, discussion, demonstration, and hands-on practice.
In this class you will learn:
About the history and nature of Reiki energy

How to give Reiki to yourself and others

The Reiki Ideals
You Will Receive:
Training Manual

Attunements for Reiki I

Certificate
Cost: $150.00 (payable at start of class)
Herbal teas and healthful snacks will be provided.
For more information, please refer to website www.Avalonzen.com
---
Crash Course: Mastering Body Language!
We're just a few weeks away!
Our very own Andrew Utley, NLP/Hypnosis Master Practitioner, will be delivering a 1-day presentation on Mastering the Secrets of Body Language!
You will learn:
- How to master the first impression
- Decode the secrets of deception
- What NOT to do during an important meeting
- Read the subtle cues of attraction
See picture and link below for more info!
---
(
Note:
All dates are subject to change)
(Early registration by January 10, 2015)
January 17 - 18 Sat. and Sun. 9:00am to 6:00pm
January 24 - 25 Sat. and Sun. 9:00am to 6:00pm
February 7 - 8 Sat. and Sun. 9:00am to 6:00pm
Cognitive Behavioral Hypnotherapy 2015:
(Early registration by March 13, 2015)
March 21 - 22 Sat. and Sun. 9:00am to 6:00pm
March 28 - 29 Sat. and Sun. 9:00am to 6:00pm
April 18 – 19 Sat. and Sun. 9:00am to 6:00pm
(Early registration by May 30, 2015)
June 6 - 7 Sat. and Sun. 9:00am to 6:00pm
June 13 - 14 Sat. and Sun. 9:00am to 6:00pm
June 27 - 28 Sat. and Sun. 9:00am to 6:00pm
Therapeutic Neuro-Linguistic Programming 2015:
(Early registration by July 24, 2015)
August 1 - 2 Sat. and Sun. 9:00am to 6:00pm
August 8 - 9 Sat. and Sun. 9:00am to 6:00pm
August 22 - 23 Sat. and Sun. 9:00am to 6:00pm
(New cycle of classes) **
(Early registration by September 26, 2015)
October 3 - 4 Sat. and Sun. 9:00am to 6:00pm
October 17 - 18 Sat. and Sun. 9:00am to 6:00pm
October 24 - 25
Sat. and Sun. 9:00am to 6:00pm
---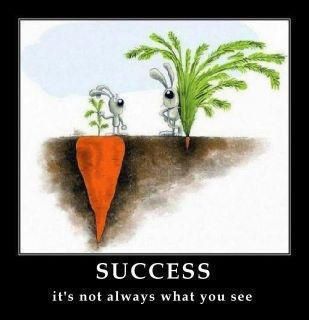 ---