---
MIOH Staff



Marla Brucker, DCH, R.HA
Executive Director
(858) 587-0422
---

Elaine Andreoli
Admin. Services Coordinator
Elaine@SDHypnosisTraining.com
---

Andrew Utley
Administrative Assistant
(619) 540-5265
---
Did You Know?
Fight Insomnia with Tart Cherries:

They're among the richest food sources of melatonin, the same sleep-inducing hormone that is produced by the pineal gland in the brain. The body's production of melatonin declines with age, which is part of the reason that older adults often have trouble sleeping. A study in the Journal of Clinical Endocrinology & Metabolism found that small doses of melatonin—about 0.3 milligrams (mg)—helped people get a better night's sleep. One cup of tart cherry juice or about 1/8 of a cup of dried tart cherries contains roughly the same amount. Sweet cherries also contain melatonin but not as much. What to do: eat tart cherries or drink one cup of juice about an hour before bedtime. The juice is very tart—you might want to mix in a little apple or pineapple juice. (Bottom Line Publications)
Kiss to Lower Stress: When couples kiss, it sets off a multitude of chemical reactions including reduction levels of the stress hormone cortisol. Holding hands while talking is also effective in lowering stress and, of course, staying connected with one another. (Wendy L. Hill, PhD, Professor of Neuroscience, Lafayette College, PA)
There are Two Acupressure Points to Relieve Insomnia:

The Spirit Gate and the Inner Gate. Placing pressure on these points helps balance and calm the heart, alleviate anxiety, and promote sound sleep. Both are located on the inner wrist, so you can easily reach them yourself. The Inner Gate can be found in the middle of the inner side of the forearm, two and one-half finger widths from the wrist crease. The Spirit Gate is located on the inside of the wrist crease, in line with the little finger. (Susan Lark, MD)
---
Inspirational Quotes
"Every problem contains the seeds of opportunity that could change your life." Mark Victor Hansen
"Things turn out best for the people who make the best out of the way things turn out." Art Linkletter
Success does not take time; it takes a change of mind.
Happiness is a choice. Give yourself permission and feel it.
"Nothing has any power over you other than that which you give it through your conscious thoughts." Anthony Robbins
---
Testimonials
I am currently a student at MIOH. I must say that this program is truly amazing! What started out as a desire to learn hypnotherapy to use as a profession is now that and so much more to me. The evolution that I'm personally experiencing from the MIOH courses in hypnotherapy, NLP, and Energy Psychology is such a confirmation of how powerful this work really is when presented properly.
Marla Brucker, the director, is knowledgeable, experienced, and interesting. The curriculum is fascinating, easy to follow, and truly applicable. Much of the class is experiential and interactive, which is such a powerful and effective way to learn. In addition to Marla, the program is taught by a number of other interesting and knowledgeable instructors...each contributing their unique experiences and perspectives. I love what I am learning and how the information is being presented.
I did a lot of research before deciding to enroll at MIOH. One aspect of the certification program that I think is SO important is the internship program. I could not find any other programs in the San Diego area that offer internships to support students transitioning into a career in hypnotherapy. I was intrigued by the fact that MIOH's hypnotherapy certification program incorporates NLP and Energy Psychology. These modalities work so well together to bring about positive change. I now have a variety of effective tools that I can use to guide my clients toward the transformation they desire.
I highly recommend Marla and her school to anyone looking to start a career in hypnotherapy and/or those wishing to grow and expand.
- Debbie K
---
---
Letter from the Executive Director

Hi Everyone,
…How many of you still hold on to things from your past?
…When is it time to let go?
There's this story about two monks on a pilgrimage that came to a river bank they had to cross. As the monks were ready to tread through the water, they noticed a young woman dressed in her finery. They observed her hesitating, not wanting to get her clothes wet. Without a second thought, the leader of the two monks lifted the woman and carried her on his back to the other side of the river where he put her down, and the two monks proceeded along their way.
After an hour of walking in silence, the other monk was feeling uneasy with what his fellow monk did and began to express his concerns. He started complaining "You know it's against our commandments to touch a woman--let alone carry a woman. How could you have done that, and doesn't it bother you?"
The monk who carried the woman continued to walk without saying a word until he responded, "I set her down by the river an hour ago. Why are YOU still carrying her?"
Too often we hold on to emotions that are brewing inside of us or we aren't able to let go of our past, bringing it into our future.
Your thoughts when combined with your feelings create your world. It's important to be happy with where you are today, which will help you create a better tomorrow. And if you're not happy, change it!
Whatever you think about and have strong feelings about will manifest in your life experience. Enjoy the process.
Have a wonderful Fourth of July.
To Your Success,

Marla Brucker, DCH, R.HA
(858) 587-0422
---

---
Upcoming Certification Trainings
Cognitive Behavioral Hypnotherapy

August 3 - 4, August 10 - 11 & August 24 - 25

Saturdays and Sundays from 9:00am - 6:00pm
CE credits available for MFTs, LCSWs, RNs, and others.
Learn how to maximize the body/mind/spirit connection with hypnosis. This training will explore the principles and strategies of Cognitive Behavioral Hypnotherapy in helping others uncover limiting beliefs and forgiveness issues, including listening to the unconscious mind, pain management, and medical hypnosis.
This comprehensive course provides experiential training and hands-on demonstrations that leads to becoming certified as a Clinical Hypnotherapist in Integrative Hypnotherapy. It's also beneficial for alternative and mental health professionals, as well as anyone in quest of personal self-growth.
To find out more about the Cognitive Behavioral Hypnotherapy training or to register online, go to our website:
http://sdhypnosistraining.com/courses/cognitive-behavioral-hypnotherapy/
To receive a $100 discount, register on or before July 24th. Seating is limited. Call to reserve your space now.
---
Open House & Social Networking Evening

Free Demonstrations, Food, and Networking
Wednesday, July 10th from 6:30pm – 9:00pm
Topic: The Hidden Secret to Igniting Your Mind and Exploding Your Success in Everything You Do
Our speaker, Jason D. West, will be sharing about the power of the subconscious mind and how to use it to accomplish what you want in life. As soon as you grasp a hold of the one thing that has been holding you back, you'll be amazed. Watch your life magically transform as soon as you change this one simple behavior.
Jason D. West is a certified clinical hypnotherapist, master NLP practitioner, speaker, published author, and the creator of the POWERPERSUASION™ Boot Camp.

This will be an inspiring evening complete with demonstrations, wine, appetizers, networking, raffle prizes, and good company! RSVP now... Invite friends.
We're looking forward to seeing you there!
When:
Wednesday, July 10th from 6:30pm – 9:00pm

Where: ***NEW LOCATION*** 8969 Complex Drive, Suite A, San Diego, CA 92123 (in Kearny Mesa, just east of the 163 and south of Clairemont Mesa Boulevard)
---
Congratulations Graduates!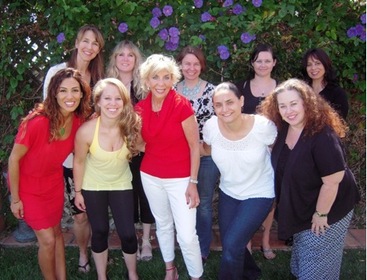 Back row: Debbie Kroner, Janine Palmer, Martha de Forest, Heidi Beckenbach, Laiani Kuspa
Front row: Aviva Betech, Cassie Dorsett, Marla Brucker, Paty Carrillo & Darcy McLean Aguilar
---
Office Space - for People in the Helping Field
We are happy to announce the Motivational Institute of Hypnotherapy has a new home and Wellness Center, creating an inviting atmosphere of warmth and wellness. There are three clinician rooms available and a large lobby for workshops and trainings. It's easily accessible with plenty of free parking.
This newly renovated space is perfect for anyone who wants to build a referral base among other like-minded clinicians. If you are interested, contact Marla at (858) 587-0422.
---
Attitude of Gratitude
Lin Laurie, author of "That Gratitude Attitude" is offering a free Gratitude Attitude for the Workplace Challenge. Imagine having a job you enjoy, customers who remain loyal despite rising prices, and being appreciated by your management and co-workers. Compassion, recognition, and gratitude are some of the tools you can use to make that happen at home and in the workplace. It is possible and we have the metrics to prove it. Click the link below to learn more and register for the next free gratitude group for the workplace that begins on July 8 so you can create a life and a working environment that works!
• Register for That Gratitude Attitude for the Workplace Challenge - http://eepurl.com/Ab8v9
• Register to receive the monthly Gratitude Attitude Newsletter only - http://eepurl.com/xHJYf
Please share and invite your co-workers to participate. If you do it as a group, this program is even more powerful!
---
2013 Calendar - Certification Trainings!
*All courses are subject to change
*All courses are taught Saturdays and Sundays 9:00am to 6:00pm
---
---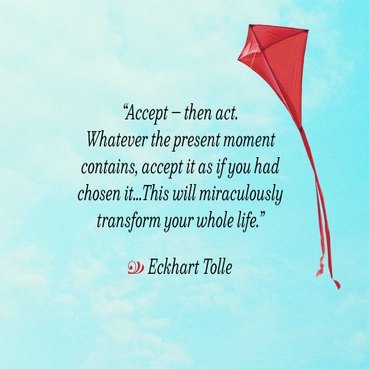 ---
Please share this with others!