---
Upcoming Certification Training: Therapeutic Neuro-Linguistic Programming
March 18-19, 25-26, and April 8 & 9, 2017
Saturdays and Sundays from 9:00am - 6:00pm
Do you want to effect change in your personal and professional life, or do you want change to affect you?
Receive a certificate in Therapeutic Neuro-Linguistic Programming (NLP).
Achieve greater lasting success both professionally and personally. Learn easy, simple techniques to expand your mind as you achieve more success, happiness, and prosperity. Develop greater communication skills to tap into your inner potential to behave consistently with your goals. Increase your effectiveness at work and within relationships as you learn to look at life's challenges as opportunities.
This course will provide you with powerful communication techniques and rapport skills designed to effectively influence positive change with integrity.
To find out more about the NLP training or to register online, go to our website: NLP Training.
To receive a $100 discount, register on or before March 11th

with your $250 deposit.
Due to popular demand, these certification trainings sell out quickly.

Seating is limited. Call to reserve your space now!
Contact Marla Brucker at 858-587-0422
or email: Marla@SDHypnosisTraining.com with any questions.
---
Open House Social Networking Evening
Free Demonstrations, Food, Networking, and Fun!
Wednesday, February 22nd from 6:30PM – 9:00PM
Topic: Cultivating Inner Freedom to Co-Create Peace
Presenter: Christopher Taylor
Join us for an inspiring workshop that has rarely been seen up until now. Our presenter, Christopher Taylor, will talk about the timeline for the shift in global consciousness based on astrological indicators. He will also provide a framework for our individual roles in shifting the consciousness of the world from one of separation to that of connection.
He will discuss how this change results in a transformation in the overall relationship dynamics of the world from one of "co-dependence" to that of "sovereign union" and how this leads to transformations in every sector of life including medicine, money, education, relationships, government, etc.
Christopher believes that we all have an important role in nurturing this transition. During his presentation he will lay out the basic blueprint for how this may unfold while also addressing the societal implications of the important astrological cycles that are currently occurring and that will occur over the coming years.
Christopher Taylor is the founder of Sovereign Harmony. He is a sustainability professional, energy facilitator, health enthusiast, visionary, and truth advocate. He has interpreted astrological charts professionally for more than 400 clients.
This will be an interesting, fun-filled evening complete with demonstrations, wine, appetizers, networking, raffle prizes (bring something to raffle), and good company. Learn more about Christopher Taylor and his unique work on our website or RSVP here.
We're looking forward to seeing you. Invite friends!
When:
Wednesday, February 22nd, from 6:30pm – 9:00pm
Where:
8969 Complex Drive, Suite A, San Diego, CA 92123
---
$30 Hypnosis Sessions!
Our interns have begun their supervised internship and sessions are booking up quickly! These sessions are by appointment only on Thursday evenings through April 6, 2017.
If you would like to schedule a hypnosis session for only $30, please contact Sarah at 619-786-2690. If you know anyone who would like to reap the benefits of hypnosis, please forward this information to them.
The Motivational Institute of Hypnotherapy is just one of two schools nationwide to offer a supervised clinical internship, which is a part of our 300-hour certification program.
---
Office Space Available - Hourly or Part Time
If you are looking to build your private practice and want to develop a referral base with other like-minded clinicians, we have the space for you! We have a fully furnished room for hourly or part-time rental.
The inviting atmosphere of warmth and wellness at the Motivational Institute of Hypnotherapy is perfect for anyone who also wants to join a team of other healthcare professionals. The common area is quite large which includes a kitchenette, storage room, bathroom, and a large waiting room that can also be converted into a space for workshops and training. The Institute is located in the Kearny Mesa area, is handicapped accessible, and has plenty of free parking.
For more information or to schedule a tour, contact Jennie Abito, Licensed Clinical Therapist, at
Jennie@CrystalCounselingCenter.com
---
---
*All courses are taught Saturdays and Sundays from 9:00am - 6:00pm
Energy Psychology 2017: (Completed)
(Early registration by January 14, 2017)
January 21-22
Sat. and Sun 9:00am to 6:00pm
January 28-29
Sat. and Sun 9:00am to 6:00pm
February 11-12
Sat. and Sun 9:00am to 6:00pm
March 18-19 Sat. and Sun 9:00am to 6:00pm
March 25-26 Sat. and Sun 9:00am to 6:00pm
April 8-9 Sat. and Sun 9:00am to 6:00pm
Ericksonian Hypnosis 2017:
(Early registration by May 13, 2017)
May 20-21
Sat. and Sun 9:00am to 6:00pm
(Early registration by July 29, 2017)
August 5-6
Sat. and Sun 9:00am to 6:00pm
August 12-13 Sat. and Sun 9:00am to 6:00pm
August 26-27 Sat. and Sun 9:00am to 6:00pm
Energy Psychology 2017:
(New cycle of classes)
(Early registration by October 7, 2017)
October 14-15
Sat. and Sun 9:00am to 6:00pm
October 21-22 Sat. and Sun 9:00am to 6:00pm
November 4-5 Sat. and Sun 9:00am to 6:00pm
---
Don't Forget You're The MOST Lovable When You Love Yourself!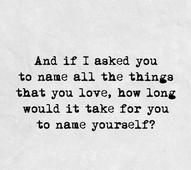 ---