---
MIOH Staff



Marla Brucker, DCH, R.HA
Executive Director
---

Elaine Andreoli
Admin. Services Coordinator
Elaine@SDHypnosisTraining.com
---

Andrew Utley
Administrative Assistant
---
Sunglasses Improve Mood:
Beachgoers not wearing sunglasses on a sunny day reported that they felt angrier than people wearing sunglasses. Possible reason: squinting due to the sun's glare requires the same facial muscles as frowning when you are angry. (Study by researchers at University of Chieti-Pescara, Italy, published in Cognitive & Emotions)
Walk Happily to Feel Happier: Happy people walk more quickly and in a more upright position than sad or depressed people–and they swing their arms more while swaying less from side to side. Recent finding: deliberately walking this way made people feel better–while walking as a depressed person made them feel sad. (Journal of Behavioral Therapy and Experimental Psychology)
Drink a Tall Glass of Water Before Consuming Anything Else: Your body is more than 60% water, and when you've been sleeping all night without drinking any water it gets dehydrated and desperate for hydration. So quench your thirst with exactly what your body needs. Avoid drinking coffee, tea, or other beverages before you have at least one tall glass of water. By doing so, your body will start to wake up and you'll naturally feel more energized and alive.
---
Inspirational Quotes
"What we can or can't do, what we consider possible or impossible, is rarely a function of our strengths or intelligence; it's a function of our beliefs about who we are."
"I find the great thing in this world is not so much where we stand, as in what direction we are moving – we must sail sometimes with the wind and sometimes against it – but we must sail, and not drift, nor lie at anchor." ~Oliver Wendell Holmes, Sr.
"Train your mind and heart to see the good in everything. There is always something to be grateful for." ~Zig Ziglar
---
---
Testimonials
My experience at the Motivational Institute of Hypnotherapy can only be described as life changing. Taking the courses there redirected my life in a very positive way. Learning about energy and the conscious and subconscious mind(s) and how they can be used to find and release problems and blockages in our energy is amazing to behold, and to be able to learn and use those tools to help people is an incredible gift. So many things opened on so many levels—mentally, spiritually, and emotionally. I made amazing and cherished friends there who I learned from and whom I continue to learn from. Marla Brucker is a very talented and experienced teacher. Her energy is very positive and nurturing. She is a true Master in the field. If you take this course, be like a sponge and absorb all the goodness. It will change your life for the better in so many ways. In doing this work you learn how to heal yourself first and then you can use the tools to assist others. Embrace healing and forward movement. Enjoy the experience! ~Janine Palmer
---
---
Letter from the Executive Director

Hi Everyone,
What we value in life determines the course we set.
Several years ago while doing my typical fast-paced walk with a friend, we passed a lush garden with a sign on the front lawn that read, "Stop and smell the roses." I commented on the flowers as we kept on walking. Suddenly, we heard an elderly gentleman shout out, "STOP and smell the roses." And that's exactly what we did. We realized how beautiful the flowers were; their gentle soft fragrance filled our spirits. I was so grateful to him for reminding me to stop and appreciate life's gifts.
No matter what our challenges are, there are so many lessons and gifts being offered to us daily. We just have to open our eyes and our hearts to receive.
Remember to stop and smell the roses!!!


And have a great Fourth of July!
To Your Success,
Marla Brucker, DCH, R.HA
(858) 587-0422

---
Upcoming Certification Training: Therapeutic Neuro-Linguistic Programming
August 1-2, August 8-9, and August 22-23
Saturdays and Sundays from 9:00am - 6:00pm
Achieve greater lasting success both professionally and personally. Learn easy, simple techniques to expand your mind as you achieve more success, happiness, and prosperity. Develop greater communication skills to tap into your inner potential to behave consistently with your goals. Increase your effectiveness at work and within relationships as you learn to look at life's challenges as opportunities.
This hands-on interactive training in Therapeutic Neuro-Linguistic Programming will help:
Assist you and others to have greater success

Accomplish goals

Increase your income

Expand your gifts and talents

Release old limiting beliefs about your abilities, confidence, and self-worth
If you want to make changes in your life and help others do the same, this training is for you!
This course will provide you with powerful communication techniques and rapport skills designed to effectively influence positive change with integrity.
To find out more about the NLP training or to register online, go to our website: NLP Training.
To receive a $100 discount, register on or before July 24th with your $250 deposit. Due to popular demand, these certification trainings sell out quickly. Seating is limited! Call to reserve your space now.
Contact Information:
Marla Brucker: (858) 587-0422
Email: Marla@SDHypnosisTraining.com
---
Open House Social Networking Evening
Free Demonstrations, Food, Networking, and Fun!
Monday, July 13th from 6:30PM – 9:00PM
Topic: Communication is for the Birds!
Wouldn't you love to communicate more effectively with your family, friends, co-workers, and clients? Imagine a way to quickly build outstanding relationships with people you enjoy, and make difficult conversations with challenging people fun and easy.
We learn and remember through stories, fictional characters, animals, and birds. Come and explore human communication styles through the world of birds: eagles, parrots, doves, and owls. You will walk away with an entirely different way to look at the world. Most importantly, you will learn more about YOU!
Our Presenter: Tim Steele, a personal growth and development coach, is a Master NLP Practitioner who works with companies, entrepreneurs, and individuals to build and develop communication skills that naturally lead to deeper relationships in their professional AND personal lives.
This will be an inspiring evening complete with demonstrations, wine, appetizers, networking, raffle prizes, and good company. Learn more about communication styles and/or to RSVP.
For more info, check out our website.
We're looking forward to seeing you. Be sure to invite friends!
When: Monday, July 13th, from 6:30PM – 9:00PM
Where:
8969 Complex Drive, Suite A, San Diego, CA 92123
---
Congratulations Energy Psychology Graduates!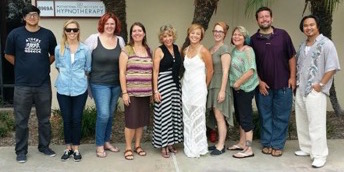 Tristian Pizano, Meredith Rouillard, Rachel Tothill, Sabine Starr, Marla Brucker, Leslie Juvin-Acker, Holly Hart, Cindy Biedermann, Alex Bartucca, & Mark Rivera (Jessica Kliger not shown)
---
Empowering Business Training
IMPACT IMPRESSION
CREATE YOUR POWERFUL PORTRAYAL TO PROSPERITY, WEALTH,
AND FINANCIAL FREEDOM
With Asha Mankowska
Thursday, July 16th
6:00 pm – 9:30 pm
Special price of $97 ($120 at the door)
Entrepreneurs, Leaders, and CEOs:
I am sure you have already built a strong identity that stands out and gets noticed. You are an influential and charismatic leader. You are committed to delivering results and achieving goals that you set for yourself and others. But even the most successful people seek more empowerment, support, and motivation to be able to increase their performance and speed up this process. Take a closer look at the next step for YOU that you can implement TODAY!
Register at: http://yourfavorite-lifecoach.com/coaching/impact-impression/
Special bonuses included in the price of this empowering training:
Asha's empowering book "The Change: How to Manifest Your Greatness Today(Price: $20; Value: Priceless)
20 minutes of one-on-one coaching (Price $170; Value: Priceless)
Asha Mankowska, Esq. is a business and high performance coach, trainer, branding expert, internationally recognized motivational speaker, and author.
---
(
Note:
All dates are subject to change)
Ericksonian Hypnosis 2015 (Completed)
(Early registration by January 10, 2015)
January 17 - 18 Sat. and Sun. 9:00am to 6:00pm
January 24 - 25 Sat. and Sun. 9:00am to 6:00pm
February 7 - 8 Sat. and Sun. 9:00am to 6:00pm
Cognitive Behavioral Hypnotherapy 2015 (Completed)
(Early registration by March 13, 2015)
March 21 - 22 Sat. and Sun. 9:00am to 6:00pm
March 28 - 29 Sat. and Sun. 9:00am to 6:00pm
April 18 – 19 Sat. and Sun. 9:00am to 6:00pm
Energy Psychology 2015 (Completed)
(Early registration by June 3rd, 2015)
June 6 - 7 Sat. and Sun. 9:00am to 6:00pm
June 13 - 14 Sat. and Sun. 9:00am to 6:00pm
June 27 - 28 Sat. and Sun. 9:00am to 6:00pm
Therapeutic Neuro-Linguistic Programming 2015:
(Early registration by July 24, 2015)
August 1 - 2 Sat. and Sun. 9:00am to 6:00pm
August 8 - 9 Sat. and Sun. 9:00am to 6:00pm
August 22 - 23 Sat. and Sun. 9:00am to 6:00pm
(New cycle of classes) **
(Early registration by September 26, 2015)
October 3 - 4 Sat. and Sun. 9:00am to 6:00pm
October 17 - 18 Sat. and Sun. 9:00am to 6:00pm
October 24 - 25
Sat. and Sun. 9:00am to 6:00pm
---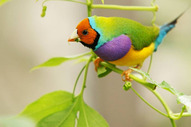 Today I bent the truth to be kind, and I have no regret,
for I am far surer of what is kind than I am of what is true.
---