---
MIOH Staff



Marla Brucker, DCH, R.HA
Executive Director
(858) 587-0422
---

Elaine Andreoli
Admin. Services Coordinator
Elaine@SDHypnosisTraining.com
---

Andrew Utley
Administrative Assistant
(619) 540-5265
---
Stupid Travel Mistakes
:
"With the summer vacations being planned, it's shocking how unprepared we are when traveling," states Bill McCarthy, former commanding officer of the NYPD Bomb Squad. "We're not prepared if disaster strikes."
Here's what Bill McCarthy suggests:
1) Rethink footwear. Many people wear slip-on shoes, loafers, sandals, or flip flops because these are easy to slip on and off at security check points. But such shoes are likely to fall off if you're forced to run from danger. Laced- up shoes with rubber soles are a wiser choice.
2) Carry a keychain flashlight. Having a LED flashlight could be the difference between finding your way out of a darkened building or becoming lost and trapped. A cell phone's flashlight function is not an adequate substitute because using this would deplete the phone's battery–a bad idea in an emergency.
3) Prepare for the possibility that your cell phone could be lost or stolen during an emergency. Carry a short list of important phone numbers that are worth jotting down including those of close family members and the U.S. Embassy if you're traveling overseas.
4) Play a disaster game. While waiting in an airport or train station, think about what you would do if a disaster struck. This game could be a whole lot more rewarding than the Sudoku you might otherwise play on your cell phone. (Karen Larson – Bottom Line 2/14)
---
Inspirational Quotes
"Hold yourself responsible for a higher standard than anybody else expects of you. Never excuse yourself." ~Henry Ward Beecher
"Take a look at those two open hands of yours. They are tools with which to serve, make friends, and reach out for the best in life. Open hands open the way to achievement. Put them to work today."

~Wilfred A. Peterson
If a picture can paint a thousand words in our minds, then what can a playful interaction paint in our hearts?
---
Testimonials
"What I learned helped change my life, and I am very happy to be where I am and where I am going. The training I received was thorough and professional, and it actually helps me in all areas of my life, not just with clients. I obtained both the tools and self-confidence to succeed in my career and personal life. The teachers are wonderful and they have a wide range of expertise, so my training was complete and all-round. Marla herself is amazing; she is a great teacher and has been a wonderful mentor to me."

~ K. Moabi, CCH, MFT
"Marla is one of the best teachers I ever had. I walk out of class not only inspired but also able to use fundamental techniques for true application. She is truly engaging and inspiring in her approach to teaching. As a result of her program, I have begun my own private practice and it is a fabulous journey!"

~ R. Beckman, MFT
---
If you have something to say about MIOH, please write us a review on Yelp!
Like us on Facebook!


---
Letter from the Executive Director

Hi Everyone,
"Obstacles are those frightful things you see when you take your eyes off your goal." ~ Henry Ford

Consider this:
Isaac Newton did very poorly in grade school. (Fortunately, no one told him he wasn't smart.)

Charles Darwin, father of the Theory of Evolution, gave up a medical career and was told by his father, "You care for nothing but shooting and dogs and you will be a disgrace to all your family." In his autobiography Darwin wrote, "I was considered great by all my masters, and by my father as a very ordinary boy, rather below the common standard in intellect."

Winston Churchill failed sixth grade. He did not become Prime Minister of England until he was 62, and than only after a lifetime of defeats and setbacks. His greatest contributions came when he was a "senior citizen."

When Peter J. Daniel was in fourth grade, his teacher, Mrs. Phillips, constantly told him, "Peter, you're no good, you're a bad apple and you're never going to amount to anything." Peter was told he was illiterate until he was 26. A friend stayed up with him all night and read him a copy of "Think and Grow Rich." Now Peter is a motivational speaker and trainer and has over ten published books, one of which is titled, "Mrs. Phillips, You Were Wrong!"
Can you imagine if Charles Darwin listened to his father, if someone told Isaac Newton that he wasn't smart, or if Peter Daniel didn't seek help to discover his greatness?
How good it must have felt to have pushed through their obstacles and just do it. The rewards are on the other side of the invisible walls.
Do something today that your future self

will thank you for…
To Your Success,
Marla Brucker, DCH, R.HA
(858) 587-0422

---
Upcoming Certification Trainings
Cognitive Behavioral Hypnotherapy



May 31, June 1, 7, 8,
21 and 22
Saturdays and Sundays from 9:00AM - 6:00PM
CE credits available for MFTs, LCSWs, RNs, and others.
Learn how to maximize the body/mind/spirit connection with hypnosis. This training will explore the principles and strategies of Cognitive Behavioral Hypnotherapy in helping others uncover limiting beliefs and forgiveness issues. Additional topics include listening to the subconscious mind, pain management, and medical hypnosis.
This comprehensive course provides experiential training and hands-on demonstrations that lead to becoming certified as a Clinical Hypnotherapist in Integrative Hypnotherapy. It is also beneficial for alternative and mental health professionals as well as anyone in quest of personal growth.
To find out more about the Cognitive Behavioral Hypnotherapy training or to register online, go to our website:
http://sdhypnosistraining.com/courses/cognitive-behavioral-hypnotherapy/
To receive a $100 discount, register on or before May 23rd. Seating is limited. Call to reserve your space now.
Contact Information:
Marla Brucker: (858) 587-0422
Email: Marla@SDHypnosisTraining.com
---
Congratulations Graduates!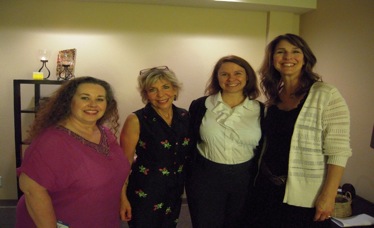 Certified Clinical Hypnotherapists in Integrative Hypnotherapy:
Darcy McLean-Aguilar, Martha de Forest, and Debbie Kroner have officially completed the full 300 hour certification training here with MIOH. We are honored to have them among us as colleagues.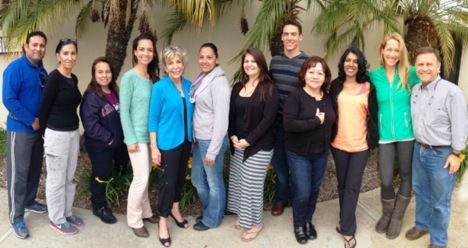 Ericksonian Hypnosis:
John Karlo Salinas, Phyllis Orman, Aileen Reed, Valeria Santana, Marla Brucker, Sandra Olmos, Cynthia Clark, Travis Begay, Laura Lopez, Tara Badwal, Kelli Olds, and Michael Kramer
---
Office Space - for People in the Helping Field
The Motivational Institute of Hypnotherapy has created a wellness center that has an inviting atmosphere of warmth and wellness. There is a clinician room available for full, part-time, and hourly use. We also have a large lobby for workshops and trainings. It's easily accessible with plenty of free parking.

This space is perfect for anyone who wants to build a referral base among other like-minded clinicians. If you are interested, contact Marla at (858) 587-0422.
---
2014 Calendar - Certification Trainings!
*All courses are subject to change
*All courses are taught Saturdays and Sundays 9:00am to 6:00pm
January 25-26, February 1-2, February 15-16
March 22-23, March 29-30, April 12-13
May 31-June 1,
June 7-8,
June 21-22
August 2-3, August 16-17, August 23-24
October 18-19, October 25-26, November 8-9
---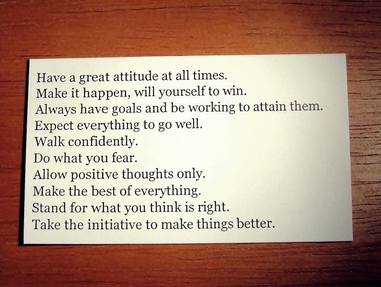 ---