---
Upcoming Certification Training: Cognitive Behavioral Hypnotherapy
Three weekend training sessions:
Saturdays and Sundays from 9am–6pm
May 19–20, June 2–3, 9–10, 2018
Success resides within; invest in yourself…
Learn how to maximize the body / mind / spirit connection with hypnosis.
This training will explore the principles and strategies of Cognitive Behavioral Hypnotherapy in helping others uncover limiting beliefs and forgiveness issues. Additional topics include listening to the subconscious mind, pain management, and medical hypnosis.
This comprehensive course provides experiential training and hands-on demonstrations that lead to becoming certified as a Clinical Hypnotherapist in Integrative Hypnotherapy. It is also beneficial for alternative and mental health professionals as well as anyone in a quest for personal growth.
Receive a $100 discount by registering on or before May 12th with a $250 deposit.
For more information about the Cognitive Behavioral Hypnotherapy training or to register, click here. Register now! Seating is limited.
Contact Marla Brucker at 858-587-0422
or email: Marla@SDHypnosisTraining.com with any questions.
---
A Special Thanks...
Our April's Open House and Social Networking evening was a GREAT success. It was filled with lots of fun, insight, and learning. I want to thank Laura Rubinstein for a great presentation on helping us create the secret sauce to extraordinary relationships.
We hold these events five times a year. The next Open House will be in the middle of June. Visit our website to keep informed.
Please enjoy some of the Open House pictures below and on our website.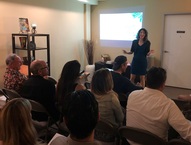 Our Presenter: Laura Rubinstein
Presenter: Laura Rubinstein with Marla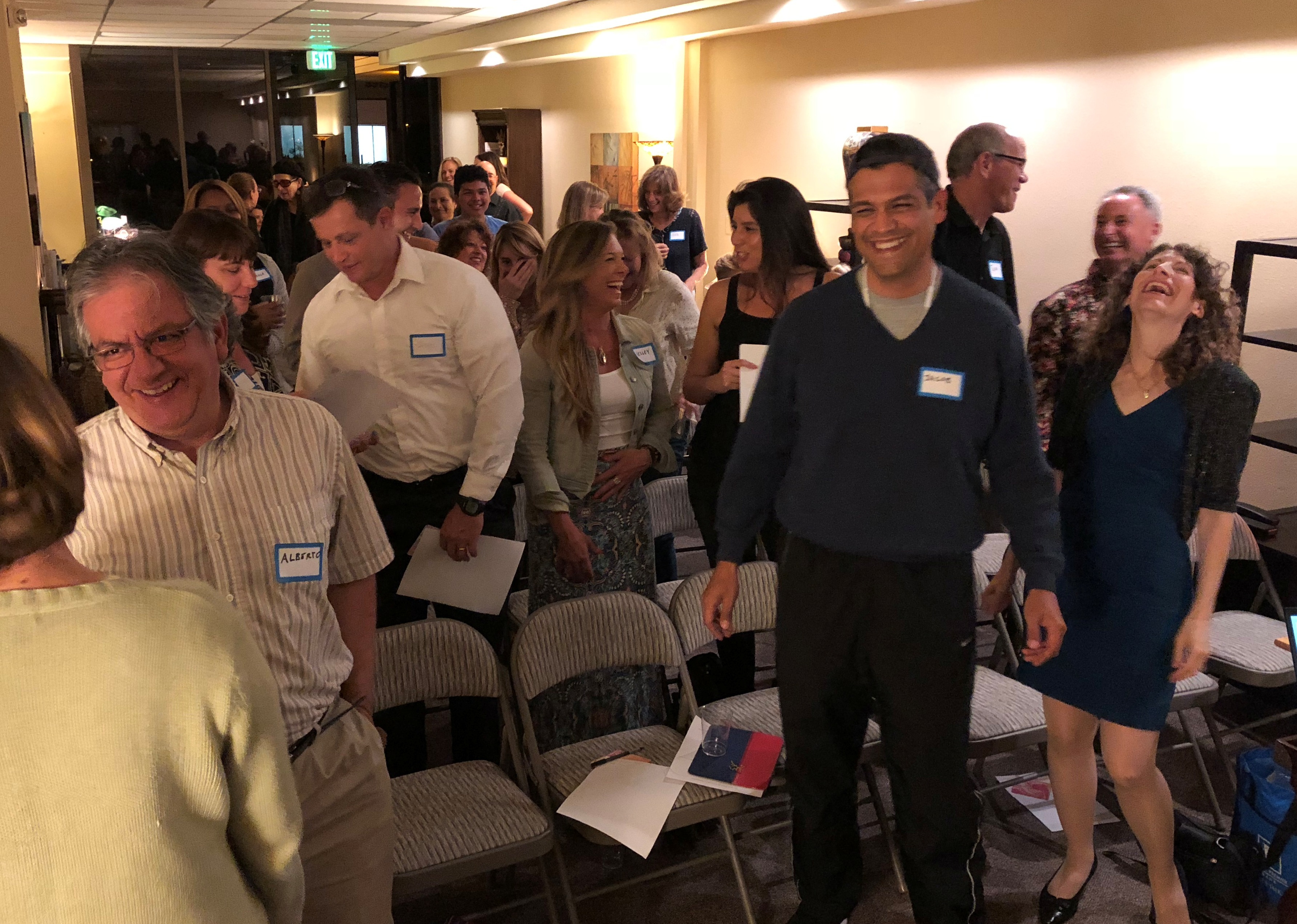 Creating Laughter!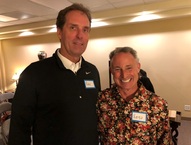 Current Students: Ray and Vitto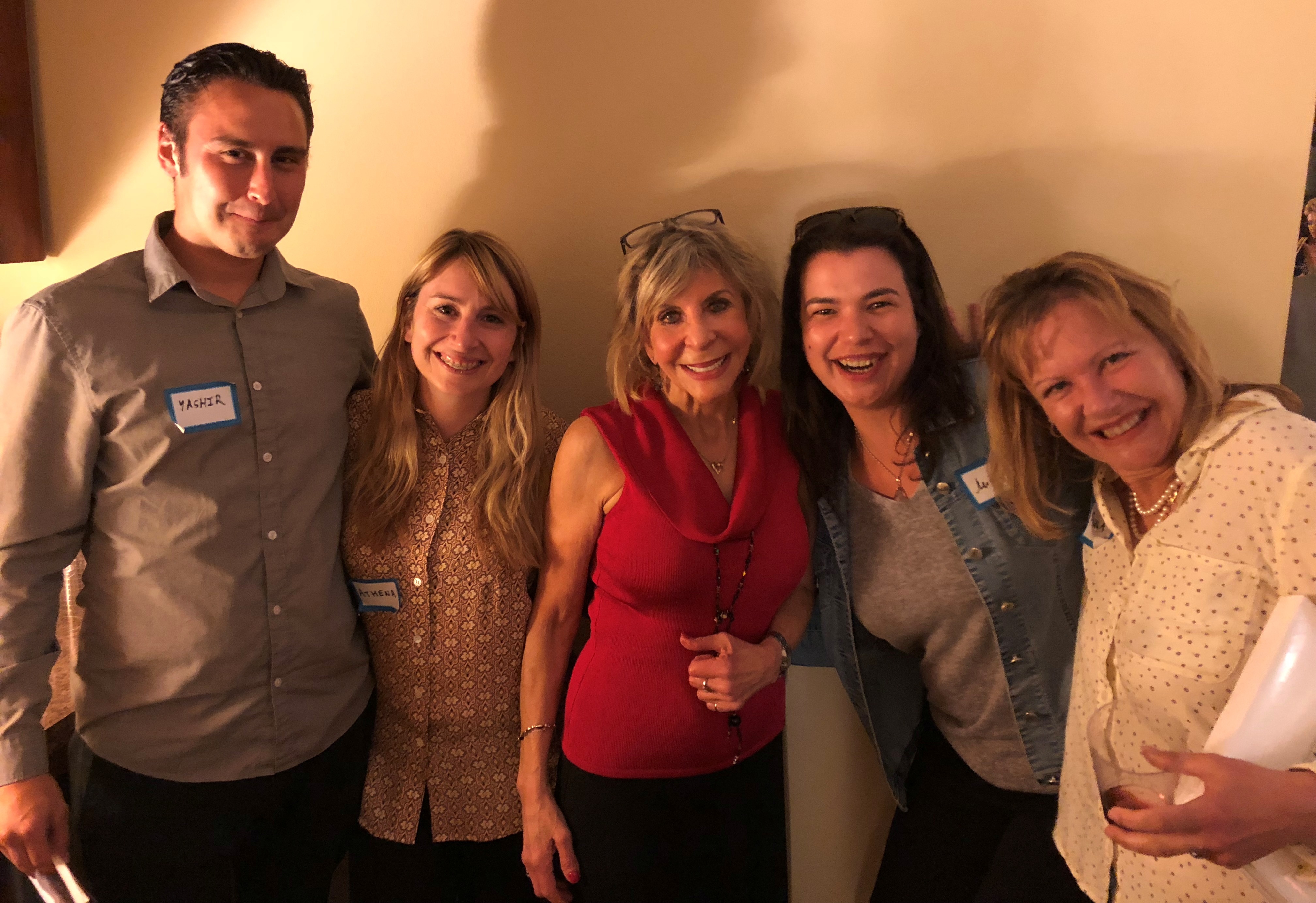 Group Networking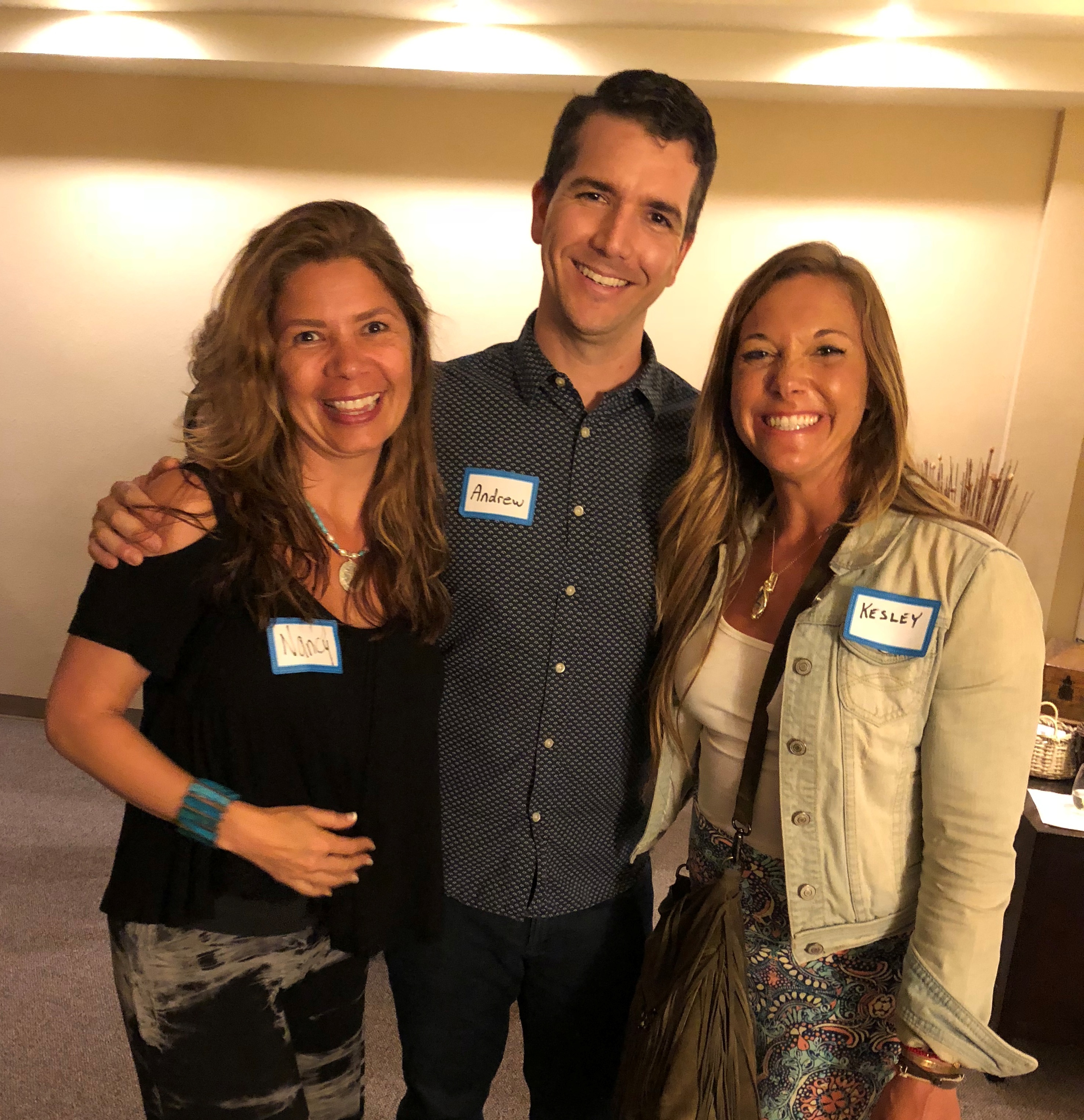 Nancy, Andrew and Kesley
Pricilla raffling off wine
---
Congratulations Graduates!!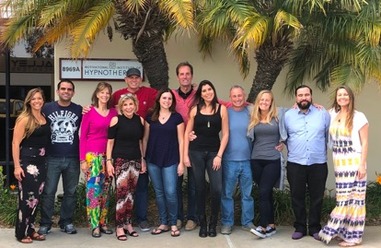 Ericksonian Hypnosis Graduates: Kesley Tweed, Fabio Susana, Barbara Ruggiero, Tom Loftin, (Marla Brucker), Janet Ratniewski, Ray Farmer, Pricilla Leyva, Vitto Roberti, Ashley Swallow, David Gutierrez & Reenie Vincent
---
MIOH Welcomes Our New Editor, Sherry
I want to welcome Sherry Davenport to our MIOH team. She's taking on the position as our editor and will also be helping out at our Open Houses.
Sherry has been in high-tech corporate America as a technical writer, trainer, and mentor for three decades. With her practical experience plus training at the Motivational Institute of Hypnotherapy, Sherry is opening her DirectionsTM Life Management practice specializing in Life Design, Hypnotherapy, and Energy Clearing–personal and residential.
---
I'm excited to announce that as of May 9th, three of our graduates will begin their supervised internship and will be seeing clients for only $30 per session. These sessions are by appointment only on Wednesday evenings through July 25th. A portion of the proceeds will be donated to the "Best Answer for Cancer" Foundation, supporting cancer patients and educating physicians on alternative treatments.
If you would like to schedule a hypnosis session for only $30, please contact Sherry at (619) 832-0358.
Call now to book your session!!! These $30 sessions book up quickly. If you know anyone who would like to reap the benefits of hypnosis, please forward this information to them.
The Motivational Institute of Hypnotherapy is just one of two schools nationwide to offer a supervised clinical internship, which is a part of our 300-hour certification program.
---
Office Space Available
Full-Time, Part-Time, and Hourly
Attention health care practitioners!!! If you are looking to build your private practice and want to increase a referral base with other like-minded clinicians, we have the space for you.
This inviting atmosphere of warmth and wellness at the Motivational Institute of Hypnotherapy is perfect for anyone who also wants to join a team of other healthcare professionals. The common area is quite large which includes a kitchenette, storage room, bathroom, and a large waiting room that can also be converted into a space for workshops and training. The Institute is located in the Kearny Mesa area, is handicapped accessible, and has plenty of free parking.
For more information or to schedule a tour, contact Marla Brucker (858) 587-0422.
---
Read Our Blog:
---
*All courses are taught Saturdays and Sundays from 9:00am - 6:00pm
Therapeutic Neuro-Linguistic Programming 2018 (Complete)
(Early registration by January 13, 2018)
January 20-21 Sat. and Sun. 9:00am to 6:00pm
January 27-28 Sat. and Sun. 9:00am to 6:00pm
February 10-11 Sat. and Sun. 9:00am to 6:00pm
Ericksonian Hypnosis 2018: (Complete)

(Early registration by March 17, 2018)
March 24-25 Sat. and Sun. 9:00am to 6:00pm
April 7-8 Sat. and Sun. 9:00am to 6:00pm
April 14-15 Sat. and Sun. 9:00am to 6:00pm
Cognitive Behavioral Hypnotherapy 2018: ***UPCOMING***
(Early registration by May 12, 2018)
May 19-20 Sat. and Sun. 9:00am to 6:00pm
June 2-3 Sat. and Sun. 9:00am to 6:00pm
June 9-10 Sat. and Sun. 9:00am to 6:00pm
(Early registration by July 28, 2018)
August 4-5 Sat. and Sun. 9:00am to 6:00pm
August 11-12 Sat. and Sun. 9:00am to 6:00pm
August 18-19 Sat. and Sun. 9:00am to 6:00pm
Therapeutic Neuro-Linguistic Programming 2018: (Early registration by October 6, 2018)
(New Cycle of Classes)
October 13-14 Sat. and Sun. 9:00am to 6:00pm
October 20-21 Sat. and Sun. 9:00am to 6:00pm
November 3-4 Sat. and Sun. 9:00am to 6:00pm
---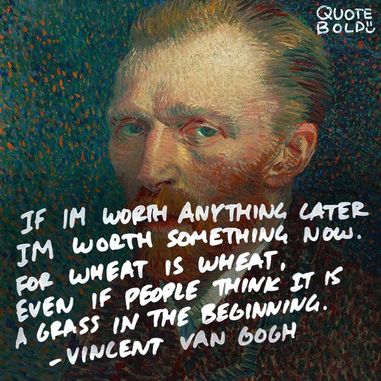 ---