MIOH Blog:
Emotional Control and Hypnosis! Read blog

In This Issue:
---
MIOH Staff



Marla Brucker, DCH, R.HA
Executive Director
(858) 587-0422
---

Elaine Andreoli
Admin. Services Coordinator
Elaine@SDHypnosisTraining.com
---

Andrew Utley
Administrative Assistant
(619) 540-5265
---
Did You Know?
Reusing tea for these common household tasks is a great way to avoid using chemical-based cleaning products and save some money while you're at it. (By: BrightNest)
1. Remove Toilet Stains: To remove ugly stains from the bottom of your toilet bowl, throw a few tea bags into the toilet and let them sit for several minutes. (If your stains are really bad, give it some extra time.) When the bags are flushed down the toilet, the stains will go with them!

2. Freshen Carpets: Between pets, children, and nasty weather, your carpets are probably seeing a lot of action these days. To freshen a stinky or musty carpet, simply sprinkle a handful of dried tea leaves onto it. Let them sit for about 10 minutes and then vacuum them up.
3. Clean Mirrors: Forget store-bought cleaners! Tea can remove grease and grime on mirrors. Simply brew a second pot of tea with one to two used tea bags and then use your watered-down tea as a cleaning solution. Pair your tea with filters to create the perfect mirror-cleaning duo.
4. Fertilize Plants: To make your plants lush and your flowers beautiful, transfer tea's nitrogen-rich nutrients to your soil by adding a few tea bags to the mix. Don't like the look of tea bags in your soil? Empty the content of the bags into your fertilizer or use loose tea leaves instead.
---
Inspirational Quotes
"If you don't risk anything, you risk even more." -Erica Jung
"Always behave like a duck - keep calm and unruffled on the surface but paddle like the devil underneath." - Jacob Braude
"Once in a while you have to take a break and visit yourself." - Audrey Giorgi
"I'd rather be a failure at something I love than a success at something I hate." - George Burns
---
Testimonials
"I am a recent graduate of the Clinical Hypnotherapy Program at the Motivational Institute of Hypnotherapy. When I began the program one year ago, I had no idea just how wonderful and transformative the experience would be in both my personal and professional life. As part of my personal journey, it has given me amazing tools to heal and help myself; tools that I know I will utilize throughout my life. I entered the program in search of a new career path and could not be happier with the education and resources provided to me by the Motivational Institute. Not only were the instructors skilled, professional, and knowledgeable, they were also helpful far beyond what one would expect. They have become mentors and friends. While I am now just starting my own independent practice, I still have guidance and assistance in taking the practical steps necessary to open a business. The amazing director, Marla Brucker, and her wonderful staff of teachers and colleagues have been outstanding. This has been one experience that I will never forget and will always be grateful for. I highly recommend the MIOH for your personal and professional growth. Thank you Marla!
- Priscilla Ozzo
---
---
Letter from the Executive Director

Hi Everyone,
How many of you that set your New Year's resolutions are still sticking to them?
Have you ever wondered why we sometimes repeat patterns and behaviors in our lives that we don't want, but we do them anyway? Well, you're not alone.
Are you like the majority of us who set goals and intentions for the New Year and start out with a bang? Yet as the days or weeks go by, your momentum declines and you seem to backslide to where you were before the New Year started. This is due to not having framed your goals in such a way that you can actually see and feel yourself already accomplishing them. You can positively affirm your goals and intentions in accordance with those resolutions.

Affirmations can be negative or positive statements that reflect views of who we are and what we want. They influence our feelings and thoughts and what actually happen in our lives.
When we are self-critical, we've basically trained ourselves to be that way. We have created a mental space for those thoughts to thrive as negative affirmations. For this reason it is important that we turn the negative into positive statements, and train ourselves to be more loving and accepting even when it becomes challenging to stick to our goals.
Positive affirmations don't miraculously create a new reality. But they do open the mental channels that can allow good things to happen.
Jim Henson, the creator of The Muppets, once said "Life's like a movie, write your own ending. Keep believing, keep pretending."
You co-create your reality. If you don't like the story you're living, start writing a new script and notice what happens once you realign yourself with the goals you set for the New Year.
To Your Success,

Marla Brucker, DCH, R.HA
(858) 587-0422
---

---
Upcoming Certification Trainings
Therapeutic Neuro-Linguistic Programming (NLP) Certification Training
CE credits available for MFTs, LCSWs, RNs, and others.
Saturdays and Sundays from 9:00 am – 6:00 pm
March 23 – 24
April 6 - 7
April 13– 14
This course will provide you with powerful communication techniques and rapport skills designed to effectively influence positive change with integrity. These advanced methods of NLP and language patterns are useful in helping yourself and others overcome limiting beliefs, fears, or negative habits in nearly any setting. This course is also beneficial to anyone desiring mastery in one's personal journey.
To find out more about the NLP training or to register online, go to our website:
To receive a $100 discount, register on or before March 13th! SEATING IS LIMITED. Due to popular demand, these certification trainings sell out quickly. Call to reserve your space now.
Contact Information:
Marla Brucker - (858) 587-0422
Email: Marla@SDHypnosisTraining.com
---
Open House Social Networking
This month's Open House Networking Social will be a
PlayShop
focused on our everyday communication.
This PlayShop will be a fun, experiential evening filled with great company, food, wine, and some very special presentations by MIOH's very own Marla Brucker and Andrew Utley!
This exciting PlayShop will teach you how to:
1. Make anyone smile at anytime!
2. Sharpen those "thinking on your feet" moments!
3. Quickly connect with anyone in less than a minute (hint: it's easier than you think!)
4. Utilize the element of surprise!
Date: Thursday, February 21st
Time: 6:30 - 9pm
Location: See our Evite for venue
Questions?
Contact info: Marla Brucker (858) 587-0422 or
Marla@SDHypnosisTraining.com
---
Graduates!
I'm pleased to announce that we have two students that have finished their 300 hours of training. Please join us at our next Open House on Thursday, February 21st when we award them with their certification as Clinical Hypnotherapists in Integrative Hypnotherapy. Both Priscilla Ozzo and Jennifer Hernandez have exemplified great skills and mastery in their understanding and application as hypnotherapists. I'm proud to call them one of us!
---
Farewell Jessica!
It is with a heavy heart that I bid Jessica d'Arcy a fond farewell as her journey is now taking her back home to New York. I first met Jessica in class as she was one of my students. Over the years I began to value her work and understanding of people. She eventually became the supervisor or our Clinical Internship program, and that led to being an instructor and administrator for the school as well. Jessica, I want to thank you for your amazing support, vision, and friendship as you were an integral part of the development and growth of MIOH. I will cherish our friendship always. You will be missed.
---
*All courses are subject to change
*All courses are taught Saturdays and Sundays 9:00am to 6:00pm
---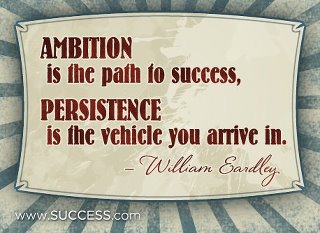 ---
Please share this with others!