---
MIOH Staff



Marla Brucker, DCH, R.HA
Executive Director
---

Elaine Andreoli
Admin. Services Coordinator
Elaine@SDHypnosisTraining.com
---

Andrew Utley
Administrative Assistant
---
Use Blue Placemats or Blue Plates - The color blue has been shown to decrease appetite, while yellow and red increases it. Why do you think McDonald's golden arches are the color they are? Also, downsize your plates. We tend to fill our plates, so switch from the standard 11-inch plates to a nine-inch one.


Eat White Fruits and Veggies - A Dutch study published in Stroke found that eating fruits and vegetables with white flesh - such as pears, apples, bananas, cauliflower, and cucumbers - protect against stroke.

Try Lavender - Research has shown that the scent of lavender can lengthen total sleep time and increase deep sleep. Try putting a lavender sachet or a cotton ball with a couple drops of lavender essential oil under your pillow. Or add several drops of lavender oil to a bath before bed.
Burn "Phone Calories"
- When you're on the phone, take advantage of the time to stand up and pace. This is an example of non-exercise activity thermo genesis; something you do normally that isn't really exercise but still burns calories. You burn about one extra calorie for every minute that you're on your feet compared to sitting. (Wayne Scott Anderson, MD, Medical Director of
Take Shape for Life
)
---
Inspirational Quotes
"If you really believed on a gut level that your thoughts create your future, why would you ever miss a day to create?" ~Joe Dispenza

"Don't be looking for perfection. Don't be short-tempered with yourself. And you'll be a whole lot nicer to be around with everyone else." ~Mary Tyler Moore
"The way to self-acceptance is to affirm generous, self-giving attitudes toward others. Only by including them in your own reality can you develop the capacity to see yourself accurately in respect to all life." ~J. Donald Walters

"People often say that motivation doesn't last. Well, neither does bathing – that's why we recommend it daily." ~Zig Ziegler
---
Testimonials
"My experience at the Motivational Institute of Hypnotherapy can only be described as life changing!!! Taking the courses there redirected my life in a very positive way. Learning about hypnosis, energy psychology, and the conscious and subconscious mind and how they can be used to find and release problems and blockages in our energy system is amazing to behold. To be able to learn and use those tools to help people is an incredible gift.

So many things opened up on so many levels–mentally, spiritually, and emotionally. I made amazing and cherished friends there who I learned from and whom I continue to learn from. Marla Brucker is a very talented and experienced teacher. Her energy is very positive and nurturing. She is a true Master in the field. If you take training, be like a sponge and absorb all the goodness. It will change your life for the better in so many ways. In doing this work you learn how to heal yourself first and then you can use the tools to assist others. Embrace healing and forward movement. Enjoy the experience!" ~J. Palmer
---
---
Letter from the Executive Director

Hi Everyone,

Don't change yourself just to make someone happy...unless that someone is you.


Are you like many people who are tormented by negative self-talk?
We often tell ourselves stories and believe them as truth. In reality, those stories are just made up in our mind based on our perceptions.
Challenge your stories and change the way you talk to yourself about who you are, what happened to you in the past, and what you're going to do with your life now. If you don't like the story you're living, change it and start writing a new script.
Let your self-talk be filled with the same compassion as when you are talking to someone you really love. Be happy with where you are in life today which will help you create a better tomorrow.
Enjoy the journey, not just the destination. Celebrate the whole process all along the way… and put yourself on your list of priorities.
Make every relationship count. Most of all, enjoy the relationship with yourself! Do those things that bring joy into your heart independent of life and others.
Happiness is a choice. Give yourself permission to create it.
To Your Success,
Marla Brucker, DCH, R.HA
(858) 587-0422

---
Upcoming Certification Training: Ericksonian Hypnosis
Three weekend training: Saturdays and Sundays from 9AM – 6PM
May 20 & 21 and June 3, 4, 10 & 11, 2017
If you've ever wanted to learn hypnosis for your own personal or professional benefit, NOW is the time to start!
You will learn powerful hypnosis techniques and applications designed to create permanent changes in your life and in the lives of others. This comprehensive course in Ericksonian Hypnosis provides hands-on demonstrations and experiential training.
Receive a $100 discount by registering on or before May 13th with a $250 deposit.
For more information about the Ericksonian Hypnosis training or to register, click here.
Contact Marla Brucker at 858-587-0422
or email: Marla@SDHypnosisTraining.com with any questions.
---
Open House & Social Networking Evening
Free Demonstrations, Food, Networking, and Fun!
Wednesday, April 19th from 6:30PM – 9:00PM
Topic: Ordinary People, Extraordinary Life:
The Convergence of Mind, Body, and Spirit
Presenter: Wil Dieck
Join us for an inspiring and motivational presentation. Our presenter, Wil Dieck, will share with you researched methods of how to snap into a peak performance state and get twice as much done with half the effort. His presentation will be based on his book "Ordinary People, Extraordinary Life: The Convergence of Mind, Body and Spirit", using techniques and processes from ancient martial arts philosophy, social psychology, NLP, and hypnotherapy.
Wil is a successful entrepreneur, executive coach, hypnotherapist, NLP trainer, researcher, master martial arts instructor, and college professor. Over the past 30 years he has helped hundreds of professionals, executives, athletes, and entrepreneurs reach greater levels of performance. His research has been focused on what makes successful people different, what motivates them, what drives them, and what inspires them. He has distilled this information into a concept he calls Convergence.
This will be an interesting, fun-filled evening complete with demonstrations, wine, appetizers, networking, raffle prizes (bring something to raffle), and good company.
Learn more about Wil Dieck and his unique work on our website or RSVP here.
We're looking forward to seeing you. Invite friends!
When:
Wednesday, April 19th, from 6:30pm – 9:00pm
Where:
8969 Complex Drive, Suite A, San Diego, CA 92123
---
Celebrating Three of Our Graduates!
Come to the Open House to help us celebrate three of our graduates: Christa, Mousqa, and Sarah as they officially become Certified Clinical Hypnotherapists in Integrative Hypnotherapy.
---
Read Our Blog:
---
*All courses are taught Saturdays and Sundays from 9:00am - 6:00pm
Energy Psychology 2017: (Completed)
(Early registration by January 14, 2017)
January 21-22
Sat. and Sun 9:00am to 6:00pm
January 28-29
Sat. and Sun 9:00am to 6:00pm
February 11-12
Sat. and Sun 9:00am to 6:00pm
March 18-19 Sat. and Sun 9:00am to 6:00pm
March 25-26 Sat. and Sun 9:00am to 6:00pm
April 8-9 Sat. and Sun 9:00am to 6:00pm
Ericksonian Hypnosis 2017:
(Early registration by May 13, 2017)
May 20-21
Sat. and Sun 9:00am to 6:00pm
(Early registration by July 29, 2017)
August 5-6
Sat. and Sun 9:00am to 6:00pm
August 12-13 Sat. and Sun 9:00am to 6:00pm
August 26-27 Sat. and Sun 9:00am to 6:00pm
Energy Psychology 2017:
(New cycle of classes)
(Early registration by October 7, 2017)
October 14-15
Sat. and Sun 9:00am to 6:00pm
October 21-22 Sat. and Sun 9:00am to 6:00pm
November 4-5 Sat. and Sun 9:00am to 6:00pm
---
Compassion
is language the deaf can hear
and the blind can see.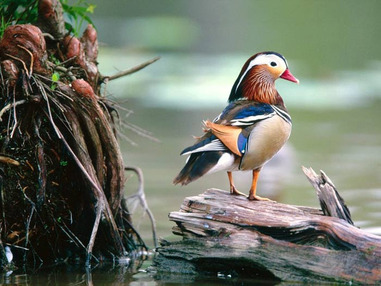 ---