---
MIOH Staff



Marla Brucker, DCH, R.HA
Executive Director
---

Elaine Andreoli
Admin. Services Coordinator
Elaine@SDHypnosisTraining.com
---

Andrew Utley
Administrative Assistant
---
Follow the Shadow Rule:
Stay out of the sun when your shadow is shorter than you are. The sun's damaging rays are the strongest at that time.
Trick to Protect Your Password:
When signing up for a website, don't answer the security questions honestly–such as your mother's maiden name or your birthplace. You'll actually better protect your account and identity if you always use the same wrong answer. (Keith Bradford, author of "Life Hacks")
Cheaper Airline Tickets:
Best time to buy low-cost airline tickets is Tuesday at 3pm eastern time. Reason: major airlines announce sales on Monday night, and competitors match the sales on Tuesday. It takes a few hours for sale prices to work their way through the system. Least expensive times of day to travel: first flight of the day, noon, and dinnertime. Least costly days to fly: Tuesday, Wednesday, and Saturday. (Rick Seaney, CEO and co-founder of FareCompare.com)
Organic Remedy to Get Rid of Aphids:
Aphids seem to infest many plants and flowers thereby damaging them. To keep them away, spray plants with a homemade citrus mixture. Combine one tablespoon of freshly grated citrus rind (such as orange, lemon, or grapefruit) with one pint of boiling water. Let the mixture steep over night. Then strain through a coffee filter into a spray bottle and add three drops of liquid dishwashing detergent. Aphids are repelled by the scent of the citrus rind and the soap helps the mixture cling to the plants. Spray every five to seven days until the aphids are gone. (Christine Bucks from "Great Garden Fix-Its: Organic Remedies")
---
Inspirational Quotes
"
"For without belittling the courage with which men have died, we should not forget those acts of courage with which men have lived."
~John F. Kennedy
"If your actions inspire others to dream more, learn more, do more, and become more, you are a leader."
~John Quincy Adams
"So many of our dreams at first seem impossible, then they seem improbable, and then, when we summon the will, they soon become inevitable."
~Christopher Reeve
---
Testimonials
"I will try my best to put into words how valuable Marla and MIOH have been to my life. Marla has decades of knowledge and expertise and is there to lift you up, keep you on track, and believe in you. Most of all, she teaches from her heart. Marla, you are the "Real Deal!!!" All the instructors at MIOH are passionate, friendly, and knowledgeable. Whether you are there for self-improvement or to pursue your dream career, the result will be the same—you will grow and expand in ways that are unimaginable. These courses provide tools and techniques that every human being should know to persevere and THRIVE. The power of knowing how to deliberately create our lives and dreams is priceless. Thank you Marla for all that you do, for being a light in my darkness, an inspiring mentor, and now a colleague. I am a different person because of Marla and MIOH. I truly have my dream job, and it just keeps getting better!" ~Cynthia Clark
---
---
Letter from the Executive Director

Hi Everyone,
Gifts of Imperfection:
Being able to let go of who you think you're supposed to be and embrace who you really are.
As a high school senior, we had to write something for our Living Will that would be published. Most people left memories they shared with special friends or their experiences. Having moved to that school in my junior year and being shy and insecure, I didn't have many friends and I felt that assignment was meaningless.
After asking my parents what I should write, they suggested that I ask my aunt who was approaching the end of her life due to an illness, and was coming over to say goodbye to us. I felt awkward asking someone that was ready to transcend what I should write in a Living Will. Without thinking twice my aunt told me to say, "I, Marla Brucker, leave a mirror to each of you to see yourselves as you really are."
That incredibly profound yet simple statement resonated with me deep at my core. It had a double meaning…
First: We need to take a moment and check within and realize our greatness without shying away from people or situations because (in our minds) we think they are better than we are.
Second: If there are things we don't like within ourselves, it's up to us to change them... And that's what I did through hypnosis. As I worked on myself, I realized how wonderful it is to help others become the best they too can be.
Wouldn't it be nice to turn the mirror around and see ourselves the way others see us?
Discover your greatness especially when you can't see it in yourself, but others see it within you. Join us for our next training in Ericksonian Hypnosis.
To Your Success,
Marla Brucker, DCH, R.HA
(858) 587-0422

---
Upcoming Certification Training: Ericksonian Hypnosis
Three weekend training: Saturdays and Sundays from 9AM – 6PM
August 6-7, 13-14 & 27-28
If you've ever wanted to learn hypnosis for your own personal or professional benefit, NOW is the time to start!
You will learn powerful hypnosis techniques and applications designed to create permanent changes in your life and in the lives of others. This comprehensive course in Ericksonian Hypnosis provides hands-on demonstrations and experiential training.
For more information about the Ericksonian Hypnosis training or to register, go to:
www.SDHypnosisTraining.com/Ericksonian
Receive a $100 discount by registering on or before July 29th with a $250 deposit.


---
Open House Social Networking
Free Demonstrations, Food, Networking, and Fun!
Thursday June 23rd from 6:30PM – 9:00PM
Topic:
"Raise your Emotional & Vibrational Wellness with Essential Oils"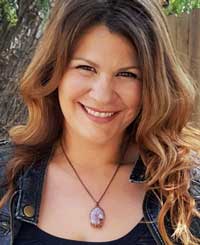 More and more people are coming to understand that ultimately everything is energy. The food we eat, the thoughts we think…even our emotions have a vibrational currency. Essential oils are an extremely effective way to raise your vibration and instantly enhance your mood and support your emotional well-being.
Join Cynthia Clark as she explores and explains how these powerful drops of love can help you achieve emotional and energetic balance on a day-to-day basis.
This will be an interesting and informative evening complete with demonstrations, wine, appetizers, networking, raffle prizes, and good company. Learn more about Cynthia Clark's work on our site, http://sdhypnosistraining.com/next-open-house/
We're looking forward to seeing you! Invite friends!
When: Tuesday, June 23rd from 6:30PM – 9PM
Where: 8969 Complex Drive, Suite A, San Diego, CA 92123
---
(
Note:
All dates are subject to change)
Cognitive Behavioral Hypnotherapy 2016 (Completed)
(Early registration by January 11, 2016)
January 16-17 Saturday and Sunday
January 23-24 Saturday and Sunday
February 6-7 Saturday and Sunday
Energy Psychology 2016 (Completed)
(Early registration by March 11, 2016)
March 19-20 Saturday and Sunday
April 2-3 Saturday and Sunday
April 9-10 Saturday and Sunday
Therapeutic Neuro-Linguistic Programming 2016:
(Early registration by May 13, 2016)
May 21-22 Saturday and Sunday
June 4-5 Saturday and Sunday
June 11-12 Saturday and Sunday
(Early registration by July 29, 2016)
August 6-7 Saturday and Sunday
August 13-14 Saturday and Sunday
August 27-28 Saturday and Sunday
Cognitive Behavioral Hypnotherapy 2016: (New cycle of classes)
(Early registration by October 7, 2016)
October 15-16 Saturday and Sunday
October 22-23 Saturday and Sunday
November 5-6 Saturday and Sunday
---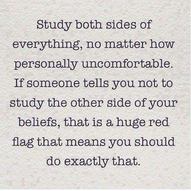 ---