---
MIOH Staff



Marla Brucker, DCH, R.HA
Executive Director
(858) 587-0422
---

Elaine Andreoli
Admin. Services Coordinator
Elaine@SDHypnosisTraining.com
---

Andrew Utley
Administrative Assistant
(619) 540-5265
---
Tips for Boosting Your Metabolism: Boosting metabolism is the goal of weight watchers everywhere. Here are a few ways to improve your metabolism:
1) Strength training. After a session of strength training, muscles are activated resulting in raising your average daily metabolic rate.
2) Drink lots of water, and even more than that. Adults who drank eight or more glasses of water a day burned more calories than those who only drank four.
3) Eat small meals throughout the day. When eating large meals with many hours in between, the metabolism slows down between the meals.
4) Hot stuff: Spicy foods have natural chemicals that can kick-start the metabolism. Cooking with a tablespoon of chopped red or green chili pepper can boost one's metabolic rate. (WebMD.com)
Scents that Help You Shed Weight: Overweight people given vanilla-scented skin patches significantly reduced their food intake leading to greater weight loss than those given dietary advise alone. An intensely sweet vanilla-scented candle or essence of oil helped as well. People who also smelled green apple, banana, and/or peppermint several times daily shed an average of 30 pounds in 6 months. Researches think those scents curb cravings.
---
Inspirational Quotes
"If you're going to be able to look back on something and laugh about it, you might as well laugh about it now." ~Marie Osmond
"You can alter your life by altering your mind; by changing your thoughts you change your world." ~Norman Vincent Peale
"Nothing has any power over you other than that which you give it through your conscious thoughts." ~Anthony Robbins
---
Testimonials
"I thank you for all that you have done for me, along with your friendship and encouragement. I am seeing amazing things happen in my practice…it's just phenomenal. The training--it has been priceless and life-changing for me. Marla, you have been such a positive force in my life and I feel so fortunate to have found you and the Motivational Institute of Hypnotherapy". ~ Bob Chapman, CCH, Artist
---
---
Letter from the Executive Director

Hi Everyone,
"Just be yourself…it doesn't matter what people think." ~Sting
Are you ever influenced by what others think about you even if you believe otherwise? For those of us who care more about what someone else thinks and lets the opinion of others drown out our inner voice of reasoning and truth, we end up giving away our power. Oftentimes we may feel that we're hurting others by not following their paths for us. Therefore, it's important to realize that their opinion is only a perception of their reality within their world, of which may not always be yours.
Many clients have come to me over the years who felt stuck. They were indecisive and unhappy with certain circumstances in their lives because they've allowed the opinions of other people to influence them and alter their lives. Unfortunately, when people allow this to happen they aren't being authentic within themselves and aren't listening to their intuition.
So many people seem to have a clear idea of how other people should lead their lives, but may have no clue about how to lead their own. Therefore, it's important for you to focus on your inner callings and keep paving your own path of success and happiness. Remember, it is more useful to be aware of a single strength or weakness in yourself than to be aware of a thousand strengths and weaknesses in others.
There is infinite thought power within you; learn how to access that through the power of your mind. Trust your voice of intuition and stand strong as there's great freedom in simply allowing others to have their opinions.
Don't give your power away as others won't use it right…Use the power yourself to create your dreams.
To Your Success,
Marla Brucker, DCH, R.HA
(858) 587-0422

---
Upcoming Certification Training: Energy Psychology

August 2-3, August 16-17 & August 23-24

Saturdays and Sundays from 9:00am - 6:00pm
CE credits available for MFTs, LCSWs, RNs, and others.
Learn powerful energy therapy techniques and applications designed to create permanent changes in your life and in the lives of others. These techniques help to eliminate anxieties, fears, self-sabotage programming, past traumas, and limiting beliefs.
Energy Therapies address the same energy system as acupuncture or acupressure by using simple tapping procedures. These therapies aim to release negative emotions caused by a disruption in the body's energy system. These gentle, mindful, and natural modalities help to facilitate profound positive changes.
This comprehensive course in Energy Psychology provides experiential training and hands-on demonstrations.
This training is
also beneficial for alternative and mental health professionals as well as anyone in quest of personal self-growth.
Receive a $100 discount by registering on or before July 25th.
Seating is limited.
Call to reserve your space
now.
Contact Marla at (858) 587-0422 or Marla@SDHypnosisTraining.com with any questions.
---
Our Open House last month was a great success. I want to thank Bo Nielson for giving us an empowering and enlightening presentation on the
Art of Sound, Color and Movement.
I hope you had fun, did a lot of networking, and have already utilized some of the wonderful tools you've learned. You can reach Bo at (858) 603-8211, at
Massage@ViboTouch.com
, or go to his website:
www.ViboTouch.com
.
---
Three of our graduates have begun their supervised internship and will be seeing clients for only $30 a session. These sessions are by appointment only on Wednesday evenings through August 27th, 2014. (Part of the proceeds will be donated to Doctors Without Borders.)
If you would like to schedule a hypnosis session for only $30, please contact Tara at: HypnosisSD@Gmail.com or (858) 876-2665. Call Now to book your session!!! These $30 sessions book up quickly. If you know anyone who would like to reap the benefits of hypnosis, please forward this information to them.
The Motivational Institute of Hypnotherapy is just one of two schools nationwide to offer a supervised clinical internship which is a part of our 300-hour program certification program.
---
Office Space - for People in the Helping Field
The Motivational Institute of Hypnotherapy has created a wellness center that has an inviting atmosphere of warmth and wellness. There is a clinician room available for full, part-time, and hourly use. We also have a large lobby for workshops and trainings. It's easily accessible with plenty of free parking.

This space is perfect for anyone who wants to build a referral base among other like-minded clinicians. If you are interested, contact Marla at (858) 587-0422.
---
Cognitive Behavioral Hypnotherapy Graduates -

June 2014
Congratulations Graduates!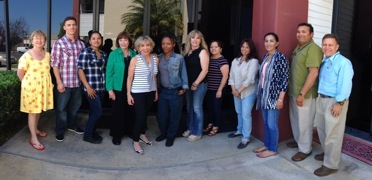 Barbara Michalec, Travis Begay, Sandra Olmos, Sally, Marla Brucker, Brittany Thomas, Janine Palmer, Laura Lopez, Laiani Kuspa, Phyllis Orman, JohnKarlos Salinas, and Michael Kramer
---
2014 Calendar - Certification Trainings!
*All courses are subject to change
*All courses are taught Saturdays and Sundays 9:00am to 6:00pm
January 25-26, February 1-2, February 15-16
March 22-23, March 29-30, April 12-13
(Completed)
May 31-June 1,
June 7-8,
June 21-22
August 2-3, August 16-17, August 23-24
October 18-19, October 25-26, November 8-9
---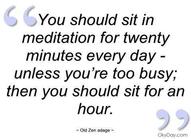 ---