---
MIOH Staff



Marla Brucker, DCH, R.HA
Executive Director
---

Elaine Andreoli
Admin. Services Coordinator
Elaine@SDHypnosisTraining.com
---

Andrew Utley
Administrative Assistant
---
Acupressure for Better Sleep:
Try this acupressure trick just before you go to bed. With your thumbs, press the soles of your feet where the heel and the arch meet. Lie on your back and bend your knees, using your right hand on your right foot and your left hand on your left foot. Press as hard as you can for at least two minutes. You should feel the tension leaving your body in preparation for sleep.
Mend Minor Cracks in Fine China with Milk: Milk contains casein, a protein that when heated turns into a natural plastic-like glue. Place your cracked dish in a pot large enough to cover it completely in milk. Bring the milk to a boil, and then reduce to a simmer. Let it simmer for 45-60 minutes then let the milk cool. Rinse the plate. The crack should be sealed!
Heartburn Cure in your Pantry: If you have a bout of heartburn and you prefer a natural route to feel better, here's what to do: take a teaspoon or two of uncooked oat flakes, and chew thoroughly before swallowing. Oatmeal absorbs the stomach acid that can cause the burning pain. (Joan and Lydia Wilen, Treasury of Home Remedies and Natural Cures)
Use Cooper Cookwear to Fight Salmonella: The oxidation of copper in copper alloy pots and pans produces a residue that kills salmonella and other bacteria that cause food poisoning. Stainless cookwear has no effect on Salmonella at all. (USA Today)
---
Inspirational Quotes
"Don't give your power away. Others won't use it right…Take the power yourself to create your world."
"We all suffer from one of two pains: the pain of discipline or the pain of regret. The difference is discipline weighs ounces while regret weighs tons." ~Jim Rohn
"Don't look over your shoulder; if you do, you'll feel the weight of all your yesterdays upon you. And don't worry about what lies ahead. By the time you get to the bend in the road, you're going to be better and stronger than you ever were before. Just go a step at a time, one day at a time. And you'll find a rich, thankful life you never thought you could afford."
~Adrian Rogers
---
Testimonials
Thank you for the wonderful tools I learned from your training. Having just completed your Energy Psychology training, I highly recommend it for anyone who wants to deepen their understanding of Hypnotherapy and Energy Psychology, and hopefully help an even greater number of people achieve emotional freedom. These techniques will transform the counseling profession. Marla, your training ability, dedication, and knowledge are outstanding. ~S. MacLeod, MFT
---
---
Letter from the Executive Director

Hi Everyone,
We can either complain because rose bushes have thorns or rejoice because thorn bushes have roses.
I invite you all to think about how you've evolved and grown this past year. What distinctions have you noticed? In spite of adversities, what did you learn? Now ask yourself - what major changes do you foresee in the new year?
Let's think about December 31 as the moment when you stand on the brink of something new, something fresh, and something exciting. It's time to rewrite your script for 2016! You are the writer, producer, director, and performer in your life's journey; create it the way you want and deserve it to be.
If you look at things with a greater perspective, you can see that the world is a beautiful garden. It's your job to tend to and nurture it, and to appreciate the roses as you step into your magnificence.
Have a great holiday!
Marla Brucker, DCH, R.HA
(858) 587-0422

---
Upcoming Certification Training: Cognitive Behavioral Hypnosis
Saturdays and Sundays from 9AM – 6PM
January 16-17 • January 23-24 and February 6-7
Learn how to maximize the body/mind/spirit connection with hypnosis. This training will explore the principles and strategies of Cognitive Behavioral Hypnotherapy in helping others uncover limiting beliefs and forgiveness issues. Additional topics include listening to the subconscious mind, pain management, and medical hypnosis.
This comprehensive course provides experiential training and hands-on demonstrations that lead to becoming certified as a Clinical Hypnotherapist in Integrative Hypnotherapy. It is also beneficial for alternative and mental health professionals as well as anyone in quest of personal growth.
For more information about the Cognitive Behavioral Hypnotherapy training or to register, go to:
http://sdhypnosistraining.com/courses/cognitive-behavioral-hypnotherapy/
Receive a $100 discount by registering on or before January 11th with a $250 deposit.
Seating is limited. Call to reserve your space now!
Contact Information:
Marla Brucker: (858) 587-0422
Email: Marla@SDHypnosisTraining.com
---
Open House Social Networking
Free Demonstrations, Food, Networking, and Fun!


Tuesday, December 8, 2015
6:30PM – 9PM
PlayShop on Acknowledging your Successes of 2015
As the end of the year approaches, we're always looking ahead in hopes that the coming year will be better.
This fun-filled evening will help you identify and appreciate the great changes that you gleaned during the year as you move toward manifesting more of your desired goals. You will learn techniques for acknowledging this past year and how to transform adversities into triumphs and propel them into greater success for 2016.
The PlayShop will be presented to you by MIOH's very own motivational trainers, Marla Brucker and Andrew Utley.
A special guest will be joining us to share his secret of longevity. Gene Cook, 91 years young, still works daily, does Pilates, ballroom dancing, and much, much more. He is truly an inspiration…
Join us at our Open House for this inspirational evening complete with demonstrations, wine, appetizers, networking, raffle prizes (please bring something to raffle), and good company. There will be plenty of time to network with other professionals who are generally interested in the power of positive thinking. Bring plenty of business cards.
We're looking forward to seeing you. Be sure to invite friends!
When:
Tuesday, December 8 from 6:30PM - 9PM
Where:
8969-A Complex Drive, San Diego, CA 92123
---
** Only 5 Weeks Left **
There are only 5 weeks left for you to take advantage of this great opportunity to schedule a $30 hypnosis session with one of our three graduates while they complete their internships. These sessions are by appointment only on Wednesday evenings through January 20, 2016. (Part of the proceeds will be donated to Doctors without Borders.)
If you would like to schedule a hypnosis session for only $30, please contact Meredith at (858) 848-7582.
The Motivational Institute of Hypnotherapy is just one of two schools nationwide to offer a supervised clinical internship, which is a part of our 300-hour program certification program.
---
Fire Walking Event & Workshop!
Manifesting 2016 ~ The Best Year Yet!!
Save the date: Saturday, January 30, 2016
2PM - 7PM
TURN FEAR into POWER and create powerful moments to make you unstoppable! Fire walking is an activity for realizing that it is possible to do things that seem impossible. It's a metaphor for turning fear and limiting beliefs into power.
The fire walking experience creates an atmosphere of unity. It fuses the mind, body, and spirit together into one focus. You will experience powerful breakthroughs and renewed energy to move forward in life with an enhanced motivation and desire to achieve greater success.
In addition to this fire walk experience, we are providing you with a 3-hour workshop:
"Manifesting 2016 ~ The Best Year Yet !!!"
---
Family Constellations: Uncovering Hidden Interferences in Our Lives
Thursday, December 10, 2015
7PM to 9PM
Hosted by:
The Motivational Institute of Hypnotherapy
8969 Complex Drive, Suite A, San Diego, CA 92123
If you are interested in personal growth, creating a deeper awareness of life, and having transformational experiences, then this meetup group is for you!

Your facilitator,
Tim Steele, is a trained constellation facilitator and consultant. He is a
change specialist
in adult learning and development who helps individuals that are committed to building successful, purposeful AND fulfilling relationships, businesses, and life experiences.
We will be asking for a $15 donation at the door. You can attend or participate in a constellation; the choice is yours!
Donation: $15
When: Thursday, December 10th, 7PM to 9PM
Where: 8969-A Complex Drive, San Diego, CA 92123
Registration:
Call Tim Steele
at (
415) 407-4073
---
Our 2016 schedule is now online!
(
Note:
All dates are subject to change)
Cognitive Behavioral Hypnotherapy 2016:
(Early registration by January 11, 2016)
January 16-17 Saturday and Sunday
January 23-24 Saturday and Sunday
February 6-7 Saturday and Sunday
(Early registration by March 14, 2016)
March 19-20 Saturday and Sunday
April 2-3 Saturday and Sunday
April 9-10 Saturday and Sunday
Therapeutic Neuro-Linguistic Programming 2016:
(Early registration by May 16, 2016)
May 21-22 Saturday and Sunday
June 4-5 Saturday and Sunday
June 11-12 Saturday and Sunday
(Early registration by July 31, 2016)
August 6-7 Saturday and Sunday
August 13-14 Saturday and Sunday
August 27-28 Saturday and Sunday
Cognitive Behavioral Hypnotherapy 2016: (New cycle of classes)
(Early registration by October 9, 2016)
October 15-16 Saturday and Sunday
October 22-23 Saturday and Sunday
November 5-6 Saturday and Sunday
---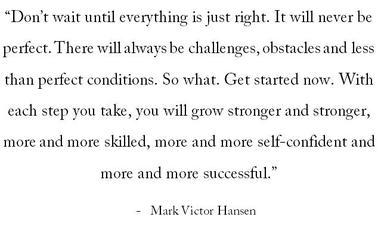 ---