Dear Readers,

One of the most pesky pathogens in healthcare is a bacteria called Clostridium Difficile (C-Diff). C-Diff causes serious illness, and the most susceptible are the elderly and the sick. C-Diff is hard to kill because it is spread in a spore form (which is similar to a seed before germination). The spore is hardy and resistant to more regular disinfectants. What is needed is a sporicidal that has claims for killing C-Diff spores. To date, strong EPA registered bleach solutions or peroxy acetic acid have been used. Multi-Clean is excited to be a master distributor of Chlorinated Disinfecting Tablets from SOP Green-Klean, which kills C-Diff spores in 4 minutes.
Read more below.
As a distributor focused manufacturer, we are always thinking about ways that will help our distributors thwart the efforts of Amazon, Staples, and the Big Boxes to take a dealer's business. These companies love to push consumer brand name products in ready to use form. WHY? Because it makes them a lot of money! For the millennial purchaser concerned about the environment, think about how environmentally unfriendly it is to dispose of single use containers.
Dilution control systems are practically AMAZON proof and is a way for distributors to protect their business. Our patented Multi-Task System continues to be a distributor and end user friendly system that saves a customer money and eliminates waste. But, what about the smaller user, who still wants to save money and eliminate waste.
The answer is OneShot, the new single use dilution system that uses concentrates and your own water to make cleaning products.
Read more below.
Thanks for reading

Mike Tarvin
MC Youtube MC on Twitter MC on LinkedIn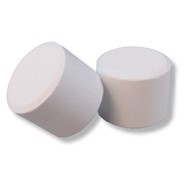 New effervescent tablets, simply dissolve in water to create a potent disinfectant that Kills C-Diff.
Kill C-Diff in 4 min: use 2 tablets/quart
Kill C-Diff in 10 min: use 1 tablets/quart
Validated for use in the Multi-Clean E-Spray System.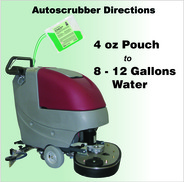 #70 Tough Green is now sold in a One Shot pouch for filling mop buckets and scrubbers.
Mop Buckets: 1 pouch
Autoscrubbers: 1 Pouch for 12 gallon tank.
Sold in cases of 88 pouches.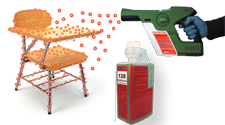 Better coverage using 65% LESS chemical and 70% FASTER application.
Now the E-Spray System addresses the need for faster kill times and the ability to kill C-Diff.

Multi-Clean has validated E-Fecticide and the new Chlorinated Disinfecting Tablets to work through the E-Spray Electrostatic Sprayers. The validation process insures that the disinfectant activity level before and after application is not changed. Buyer Beware: Some disinfectants that use bleach (sodium hypochlorite) or hydrogen peroxide may be adversely effected by the electrostatic charging of liquid droplets.

E-Spray System Brochure