I don't know where the summer went. As we move into fall we celebrate Day of the Child in Honduras. Thanks to the donors and the shipment that came through the US Air force we had bikes and other gifts to show the children how much God loves them. We are seeing physical and spiritual growth in them. This week along with the celebration with gifts and pinatas was a lesson on The Armor of Faith. They eat and learn a lesson then they color a handout so they can remember and share what they learned.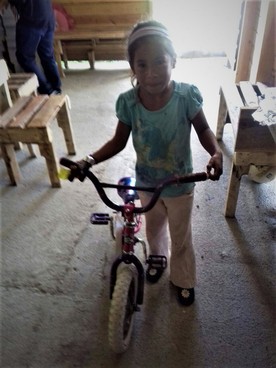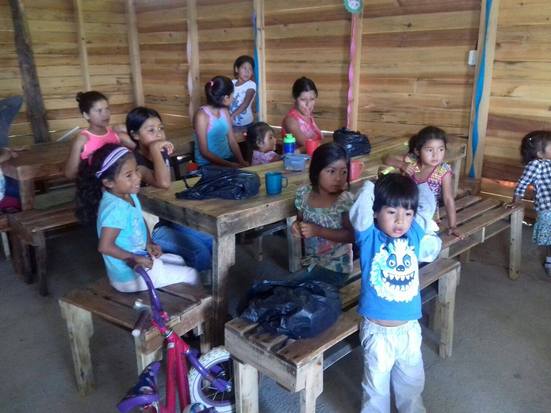 We now have tables and benches for the kids to eat at thanks to the US Air Force donating extra pallets.
Melissa and I want to thank you for your faithfulness in your prayers and support of HRM. Without your prayers we would not have the strength to continue. Without your support HRM would not be able to feed the kids and put gas in the cars.
Please continue to pray for open hearts, opening doors and provision to continue the work. It is beautiful to be a part of the lives of these children and through you prayers and support you are a part of them also.
May God bless each one of you,
Dean and Melissa Lowman