As we make our way into tax filing season, many of us are thinking in terms of money. What was spent and what we may owe. A few of us lucky ones may even get a tax refund. For couples that have been struggling in their relationship during the recession, any financial upswing might mean they can finally divorce. Check out "In the Practice," for more. It's not too late for an 80-year-old Egyptian woman to divorce. Learn more about her and some other international headliners in "In the News." Even with Oscars and Grammies, our celebrity couples are not exempt from relationship woes. Take a look at our "Celebrity Watch" for the details.

Make sure to visit our newly designed website for more information, and the latest additions to our blog and iMediate series.

IN THE PRACTICE
Married couples promise to stick together for better or worse; but as the U.S. economy starts to rebound, so is the divorce rate. During the recession, we actually experienced significantly fewer divorces.

The National Marriage Project found that the drop in the divorce rate was only "a silver lining." According to their findings, many couples simply put off divorce until they could afford it. This makes complete sense. Couples who divorce see a sudden increase in their expenses. A family who is already struggling financially will now have two households to support with the same amount of income. Divorce also brings on new expenses such as court fees, divorce professionals, day care, and time spent away from work.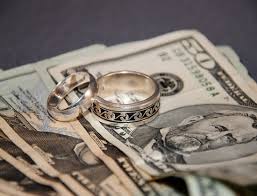 With the economy doing better, more couples can now afford to separate. According to Census Bureau data, the number of Americans getting divorced rose for the third year in a row. Andrew Cherlin, sociologist from Johns Hopkins University, points out, "This is exactly what happened in the 1930s...the divorce rate dropped during the Great Depression not because people were happier with their marriages, but because they couldn't afford to get divorced."

At Families First Mediation, we are very aware of the costs related to a divorce and do our best to keep the costs down and empower our clients to minimize their expenses. Often this comes by arriving at creative solutions, such as the couple living at home during the divorce process, maintaining joint accounts, or reducing expenses in the short-term until the end of the mediation. Clients have the ability to distribute assets in a way that makes the greatest financial sense, such as holding on to the family residence until the real estate market picks back up. At all times, we want to make sure clients are secure in their agreements, can make lasting long-term arrangements, and know their legal rights.

If you or someone you know is in need of divorce, custody or legal separation services, please suggest us! We always appreciate your referrals.
---
IN THE NEWS
- A rock station in San Antonio, Texas, gave listeners a chance to win a free simple divorce for Valentine's Day.

- Greece is the 16th EU member state to adopt a rule which allows couples of different nationality who wish to separate, the opportunity to select under which country's laws their divorce proceedings will be conducted.

- Silvio Berlusconi's fourth divorce was finalized from his estranged wife Veronica Lario, but the amount he will have to pay in alimony has yet to be settled.

- An 80-year-old Egyptian woman requested a divorce from the court prior to dying. She wanted her death certificate to state that she was a divorced woman, not her husband's wife.

- A Florida judge who sent a Facebook friend request—which was rebuffed—to a litigant in a divorce she was presiding over was removed from the case.

- A Zimbabwaen woman requested a divorce from her Zimbabwaen husband, who has 69 kids from 12 wives. Mother of seven, she wants out of the relationship for peace of mind, despite the husband's wealth.
---
FAMILIES FIRST MEDIATION NEWS
Broken Love: Dina's recent article, "When Should I File for Divorce?" was published in the March/April 2014 Edition of the SCV-CAMFT newsletter. This might be a great resource for you and your clients and is available here.
Families First Mediation provides mediation services for a wide range of family law issues, including divorce, custody and support issues. We empower couples to resolve their dispute in a confidential space, efficiently and affordably. To schedule a free consultation, pleace call us at (408) 357-2486. You can access our prior month's newsletters at www.ffmediation.com/resources.
CELEBRITY WATCH

During her interview with Patti Stranger, of Millionaire Matchmaker, Bethenny Frankel stated that she settled in her last marriage. Patti was quick to say that she did not believe "in not throwing your exs under the bus...That shouldn't be for the world to hear."

Captain & Tennille, the married singing duo behind hits like "Love Will Keep Us Together," have split after 39 years of marriage.

Josh Lucas's wife, Jessica Ciencin Henriquez, has filed for divorce after less than two years of marriage. Lucas and Henriquez have a baby boy. Throughout their relationship, Jessica has been battling cervical cancer.


Kim Kardashian said on Jimmy Kimmel Live that Khloe was intentionally trying not to get pregnant because she did not feel stable in her marriage to Lamar.



Former CSI: Miami star Eva LaRue is heading to divorce court. The actress's husband, Joe Cappuccio, filed papers on January 3, 2014, citing irreconcilable differences.



Michael Douglas and Catherine Zeta Jones are back together. The couple was spotted together during the holidays. Michael thanked his wife and kids when he won the Golden Globes. Michael's mom also confirmed the couple are back together this month.



Kendall Jenner, 18, and sister Kylie Jenner, went on Chelsea, Lately and talked about how they're coping with their parents' split. Kendall confessed, 'It sucks not having a dad living with you, but I talk to him every day.'



Former New York governor David Paterson's and his wife Michelle filed jointly for divorce last month. They used the same attorney and already finalized their agreement.





Robin Thicke and wife Paula Patton have announced they are to divorce after eight-and-a-half years of marriage. They released a statement saying: 'We will always love each other and be best friends, however, we have mutually decided to separate at this time.' Robin and Paula married in 2005 and have a three-year-old son together, Julian Fuego.