We are almost one month into the New Year! Have you been able to keep up with your new year's resolutions? We all hope for a better, more prosperous year, and for some this year may result in significant structural changes for their families. With the holidays behind us, more couples are ready to file for divorce, making January the highest filing month of the year. For non-marital cohabitating couples, it might be a great time to think about the legal implications of their relationship as discussed below in "In the Practice." With many divorce filings, many more women are putting their health insurance at risk. Check out "In the News" for more. This month Dina participated in a live panel on KFAX 1100 AM – more below.

If you have family or friends looking for an amicable way to resolve their legal separation, divorce, or custody matter, please suggest us! Your vote of confidence is always appreciated!

Please take time to add us to your safe senders to make sure our newsletters make into your inbox. Thank you.



Families First Mediation

IN THE PRACTICE

As more and more couples are choosing to cohabitate, it's becoming evident that non-marital cohabitating couples are not sure what their legal rights are to each other. Often, these couples do not want the formalities or commitment of traditional marriage. For others, their promise of a future marriage never quite happens. It becomes problematic when these couples join their assets and take on traditional roles, but do not have any legal protection.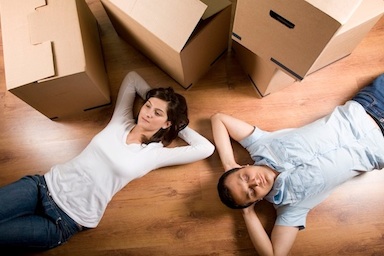 Image this. Desiree has been living with Brian for over 15 years. She considers him her life partner, but they have not legally married. Desiree and Brian have promised that they will support each other forever, and even have a family in the future. They have pooled their resources together and have several joint accounts. Desiree is no longer happy; and, despite her best effort, she cannot seem to make it work. She's worried. She has not worked for the past 10 years relying on Brian's support, while she stayed home and took care of the house. She fears she will have no income or assets if she left Brian.

Have you had wondered whether Desiree could claim she had a common law marriage. A marriage based on the parties' consent or mere cohabitation. A state license or solemnization is not required. In other words, simply because the couple has been living together or state they are married, the court would consider the couple married. Here's where Hollywood creates wild stories of couples who might have pretended they were married to each other once at a social gathering to fool an ex, and this prank is later used to demand one-half of all the marital property!

Not so fast Hollywood. In California, common law marriages have been abolished. In California, to have a valid marriage, a couple must consent to the marriage and validate the consent with the issuance of a marriage license, solemnization, and authentication. There is one caveat. Since common law marriages still exist in other states, if the couple has a lawful common law marriage from another state and moves to California, California courts will uphold it. Since Desiree and Brian are in California (and always have been), Desiree is out of luck. However, Desiree may have a few other legal remedies.

Do you know someone in a non-marital relationship that might need to define their relationship and protect him or herself? Please suggest Families First Mediation. We work closely with our couples to make sure they have a Cohabitation Agreement that deals with these sensitive issues now, rather than the leaving them to deal with the nuances of the law when emotions run high.
---
IN THE NEWS
Divorce Puts Women at Risk of Losing Health Insurance
As if marriage break-ups aren't already difficult enough, a new study finds women's overall insurance coverage remains lower for more than two years after divorce. Each year in the United States about 115,000 women lose their private health insurance after a divorce.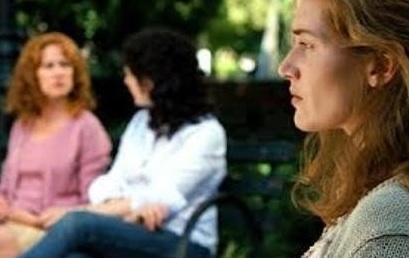 Many of these women are unable to keep private coverage because they no longer qualify as dependents under their husbands' health insurance plans, or they have difficulty paying premiums for other types of private insurance. Women in moderate-income families face the greatest harm because they are not wealthy enough for private-pay insurance or poor enough for public assistance like Medicaid.

There is some good news for women. Full-time work and education can help protect women from losing health insurance after divorce. Also, the Affordable Care Act might be another remedy, although its real impact is still unknown.
---
ABOUT US

Families First Mediation is a boutique mediation firm providing mediation services for a wide range of family law issues, including divorce, custody, and support issues, with offices both in San Jose and Los Angeles, California. At Families First, we empower couples to resolve their divorce dispute, by guiding them through the divorce process in a confidential space, efficiently and affordably, without the couple ever having to go to court. If you or someone you know has a family law dispute, don't rush to court. Give us a call first. There's a better way to resolve your problem and it's never too late!
 To schedule a free consultation, please call Dina at (408) 357-3486 or (323) 786-3486. You can access our prior months' newsletters at www.ffmediation.com/resources.
---

CELEBRITY WATCH

Kobe and Vanessa Bryant have reconciled. Vanessa, 30, filed for divorce from Kobe, 34, in 2011, citing irreconcilable differences. They have two daughters together: Natalia, 9, and Gianna, 6.

Kim Kardashian reveals that she cried for months after her 72-day marriage ended from Kris Humphries. Short marriage, heavy cost.

R&B singer Brandy Norwood is engaged to music executive Ryan Press.


After 2.5 years of marriage, Bethenny Frankel and Jason Hoppy are divorcing. The couple married in 2010, and are parents to daughter Bryn.

Just 26 days after tying the knot, Teen Mom 2 Star and newlywed Jenelle Evans are reportedly on the road to divorce. The 20-year-old reality TV star is leaving her husband Courtland Rogers in the wake of a heated argument that erupted over the holiday season.

Track Palin, Sarah Palin's 23-year-old son, has filed for divorce from his high school sweetheart, Britta Palin. The pair -- who tied the knot in May 2011 -- filed divorce documents in Alaska recently and have reportedly resolved any property and child custody disputes. They are parents to a 1-year-old daughter, Kyla, who was born just three months after their wedding.

Danica Patrick's split with her husband looks to be official. The NASCAR Sprint Cup rookie filed for divorce from husband Paul Hospenthal on January 3, 2013.

---


FAMILIES FIRST MEDIATION NEWS

KFAX LIVE: Dina joined a panel of other professionals for a lively discussion on the implications of divorce on the family, on Lifeline with Craig Roberts, KFAX 1100AM, on Tuesday, January 15, 2013. The recording will be made available on our website and YouTube soon!

Broken Love: Do you know how timeshare schedules are developed? Check out this month's column, Broken Love, in SCV-CAMFT News, addresses the best timeshare schedules for children. You can also access this month's column at our website.