Have you stepped back to think about how viral our community has become? We can share with our friends, families, and co-workers our everyday breakfast choice to breaking world news. This month one campaign clearly caught my attention, and maybe yours. Invisible Children launched their "Kony 2012" campaign, to make "Joseph Kony famous" for his enslavement of children in Uganda. In a short time from their launch, I saw a slew of statuses, posts, and tweets for, as well as against, "Kony 2012." The Invisible Children's YouTube video has already reached over 76 million hits!
The social media flurry has impacted family law, challenging us to reconsider what we post online. As Christie Brinkley's husband Peter Cook stated this month, "I don't know how you can ever rationalize … to have this private family matter [divorce] become so public…40 years ago, it was in the newspaper…but now it's Google eternity. This will never go away for my children."

In this month's "In The Practice," we look at some of the recent stories highlighting the intersection of family law and social media. Our "In The News" section covers recent studies regarding marriage and divorce, including a finding about a women's "divorce gene." And our popular Celebrity Watch column continues to be chalk full of information thanks to the social media era!

In The Practice

In a recent survey, the American Academy of Matrimonial Lawyers found a surge in the use of text messages in divorce cases from the nation's top divorce attorneys. A whopping 92% said they increased their use in the last three years. The attorneys found text messages, useful for custody cases and catching the other spouse in bad behavior, which could result in hefty sanctions or other reprimands.One attorney noted, "I have one husband who said in a text message, 'I'm so angry at you right now I could kill you." The husband was charged with criminal threatening.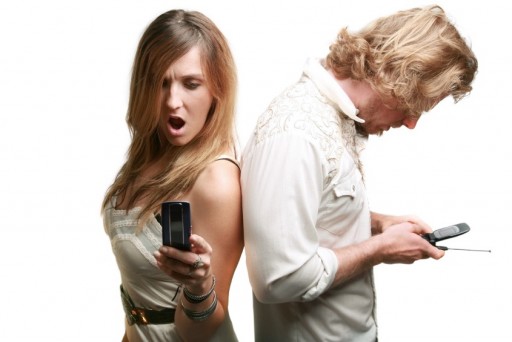 This month, in Cincinnati, Mark Byron was ordered to apologize to his ex-wife once a day for 30 days on Facebook for venting on Facebook about his divorce and child visitation. Although his ex-wife was blocked from his Facebook page, she was able to see his posted photos and comments from his friends. The Court found that Mark violated the civil protection order against him and he either complete the public apologies or face jail for 60 days.

As these stories continue to permeate the news, we are rightly warned to be more cautious about what we share, with whom and when. For divorcing couples, the emotional angst hinders them from thinking their actions through. This provides perfect fodder for a long-protracted divorce battle.

Fortunately, there is good news for mediating couples. In mediation, social media will not control your divorce or family law dispute. At Families First Mediation, couples have a confidential and safe space to discuss what could have been a social media onslaught. At the table, the couple can air out their frustration, deal with truth vs. fiction, and agree to social media protocols that protect them and their family, all in a confidential space. This keeps the couple from getting stuck in a fight that can only cause more harm than good.
---
In The News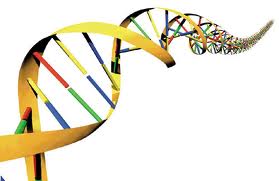 Divorce gene?!
That's right. Swedish researchers from Karolinsksa Institute have identified a female "divorce gene" that can identify which women will struggle to commit or have happy relationships. They found women who couldn't process oxytocin properly (the love hormone) were 50% more likely to report marital crisis or threat of divorce.
New studies show:
Married adults who undergo heart surgery are more than three times as likely as single people who have the same surgery to survive the next three months. (Journal of Health and Human Behavior)

Employees with high levels of stress but strong spousal support had 25% higher rates of concentration levels at work compared to those without the solid spousal support. (Professor Hochwarter at Florida State University)

Interracial marriages in the US have climbed to 4.8 million – a record 1 in 12. (Pew Research Center)
Other news:
The
New York Times
ran a fascinating and well-researched oped by Elizabeth Weil, "Does Couple Therapy Work?" The article can be
accessed here
.
Santa Clara County launched a pilot program, "Young Families Settlement Team Project" providing families with young children a custody team, composed of a therapist and family lawyer, to help resolve custody disputes at no cost.
---
Families First Mediation News

This month, Dina spoke to the Christian Counseling Center in San Jose about "The Importance of Family Law Mediation, A Biblical Perspective," and to Arabic Community Christian Church in Pasadena about "Strengthening our Relationships through Effective Communication." Both talks were well received. If you have a group that would be interested in having Dina come speak, please let us know.
---
About Us
Families First Mediation is a boutique mediation firm providing mediation services for a wide range of family law issues, including divorce, custody, and support issues, with offices both in San Jose and Los Angeles, California. At Families First, we empower couples to resolve their divorce dispute, by guiding them through the divorce process in a confidential space, efficiently and affordably, without the couple ever having to go to court. If you or someone you know has a family law dispute, don't rush to court. Give us a call first. There's a better way to resolve your problem and it's never too late!

To schedule a free consultation, please call Dina at (323) 786-3486.

You can access our prior months' newsletters at www.ffmediation.com/resources.
Tips and Tidbits

With Dina

---

Celebrity Watch:

Oscar Curse: Rumor has it, if you win the Oscar you might just see your marriage end shortly after. Included in this curse are Davis, Crawford, Hepburn, Leign and recent actresses Witherspoon, Winslet, Swank, Berry and Bullock. Study conducted by the University of Toronto's Rotman School of Management and Carnegie Mellon University also found that the average marriage for a best actress winner was only 4.3 years, where a marriage for a non-winning actress typically lasted 9.5 years.

Russell Brand and Katy Perry continue to deal with their divorce publicly. Brand has been spotted dating several women, while Perry has been vacationing in Hawaii. Tabloids also claim that Perry has been encouraged to date, and Rihanna has offered to set her up.

Christie Brinkley and Peter Cook continue to make news as they battle another divorce round. Brinkley asked the Judge to fine Cook $140,000 and Cook reportedly asked upwards of $200,000 from Brinkley. Both claims rest in harassment violations. Cook argued that Brinkley has thrown the family under the bus publicly. Brinkley's attorney countered that Cook repeatedly broke the confidentiality agreement spewing sexist, disgraceful and false lies, and embarrassed the family by having an affair with the 18-year old neighbor.

Actor Dennis Quaid's third wife filed for divorce, saying the couple's seven-year marriage ended because of personality conflicts. The couple has twin boys. Quaid's second wife was Meg Ryan. The couple divorced in 2001.

Kris Humphries is asking for a $7 million payout from Kim Kardashian or he will turn their divorce proceedings into an ugly, public trial, according to TMZ, citing sources close to the NBA player.

Heidi Klum and Seal continue to dodge divorce questions, but Klum recently broke silence in the Elle's April issue. She was quoted to say regarding Seal, "He's going to be 50 next year. He's a grown man…I can't tell him what to do and what not to do. It's hard."

Barry Sanders, Detroit Lions running back, has filed for divorce from his wife Lauren Campbell-Sanders, citing irreconcilable differences.


Kobe Bryant may be trying to salvage his marriage one last time. It was reported he gave Vanessa an expensive piece of jewelry and has been aggressively pursuing her for the past month.